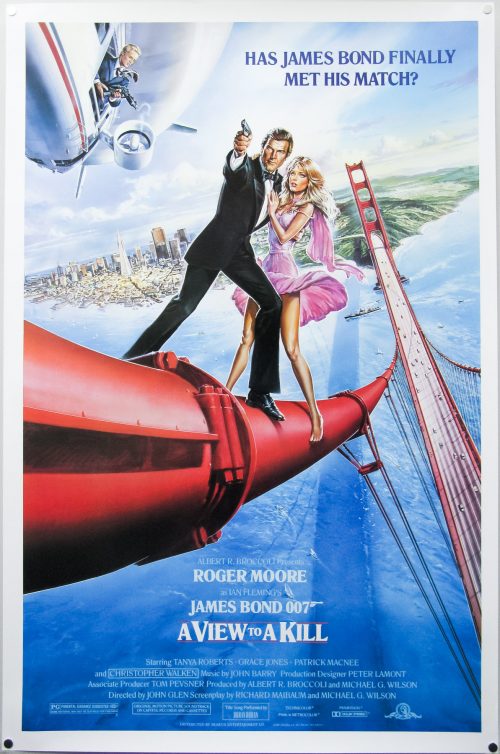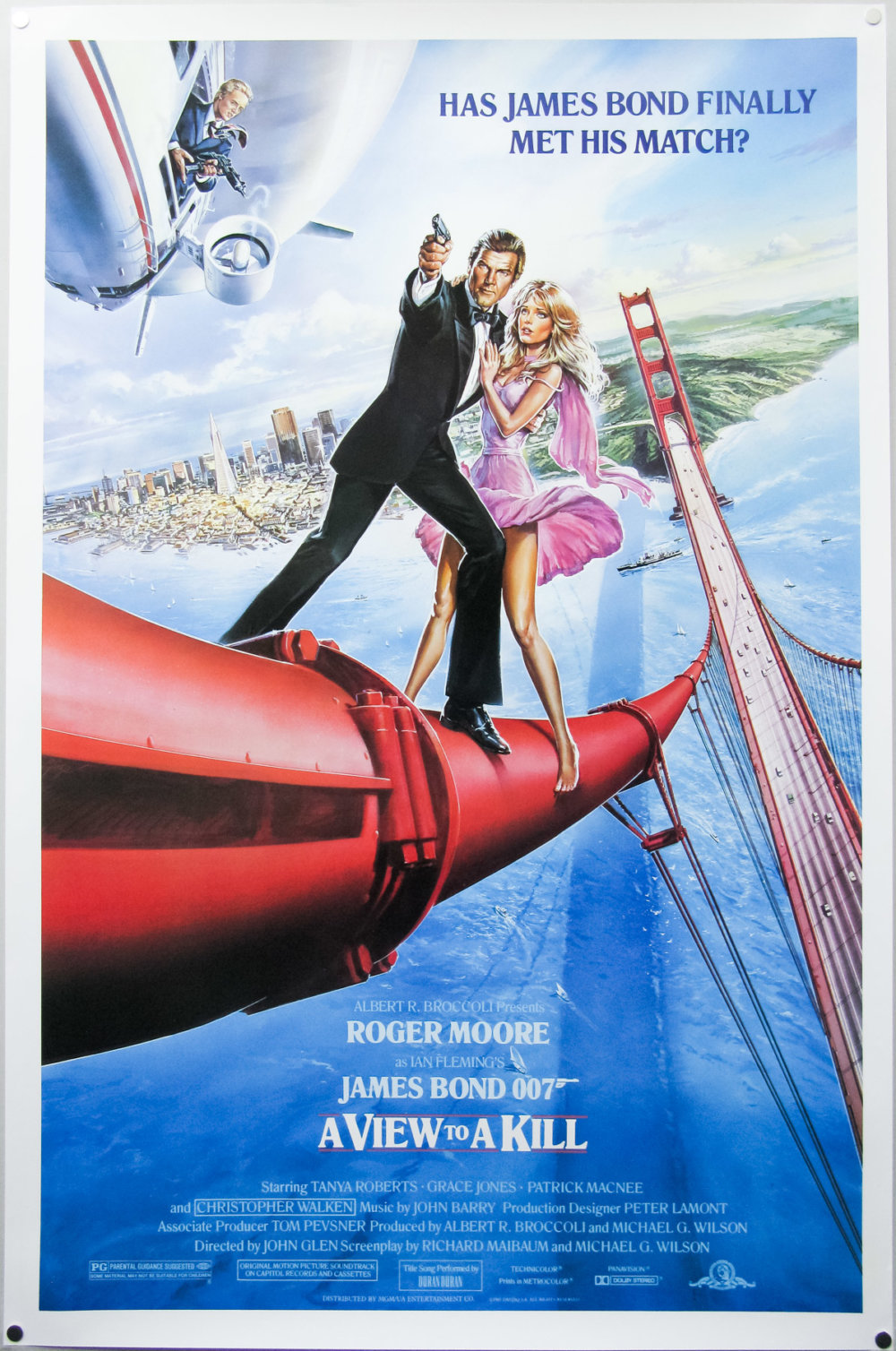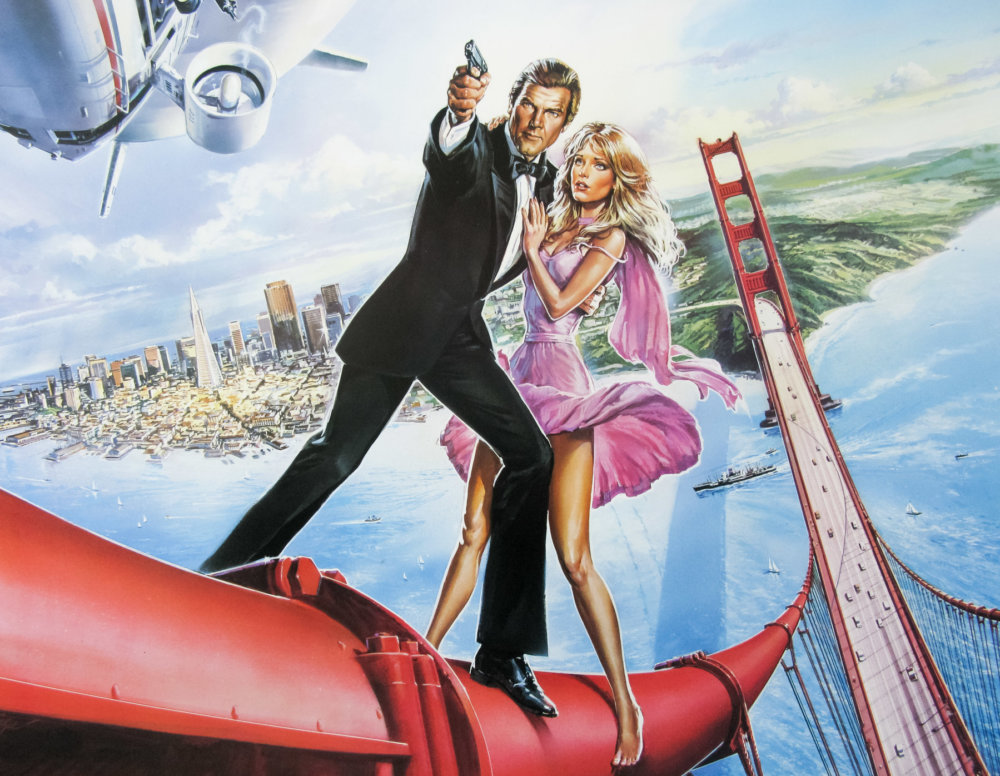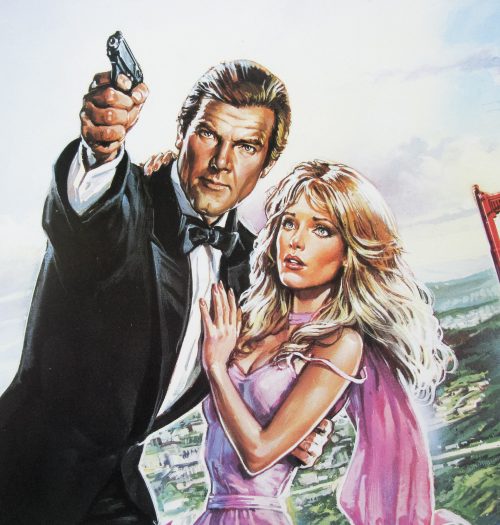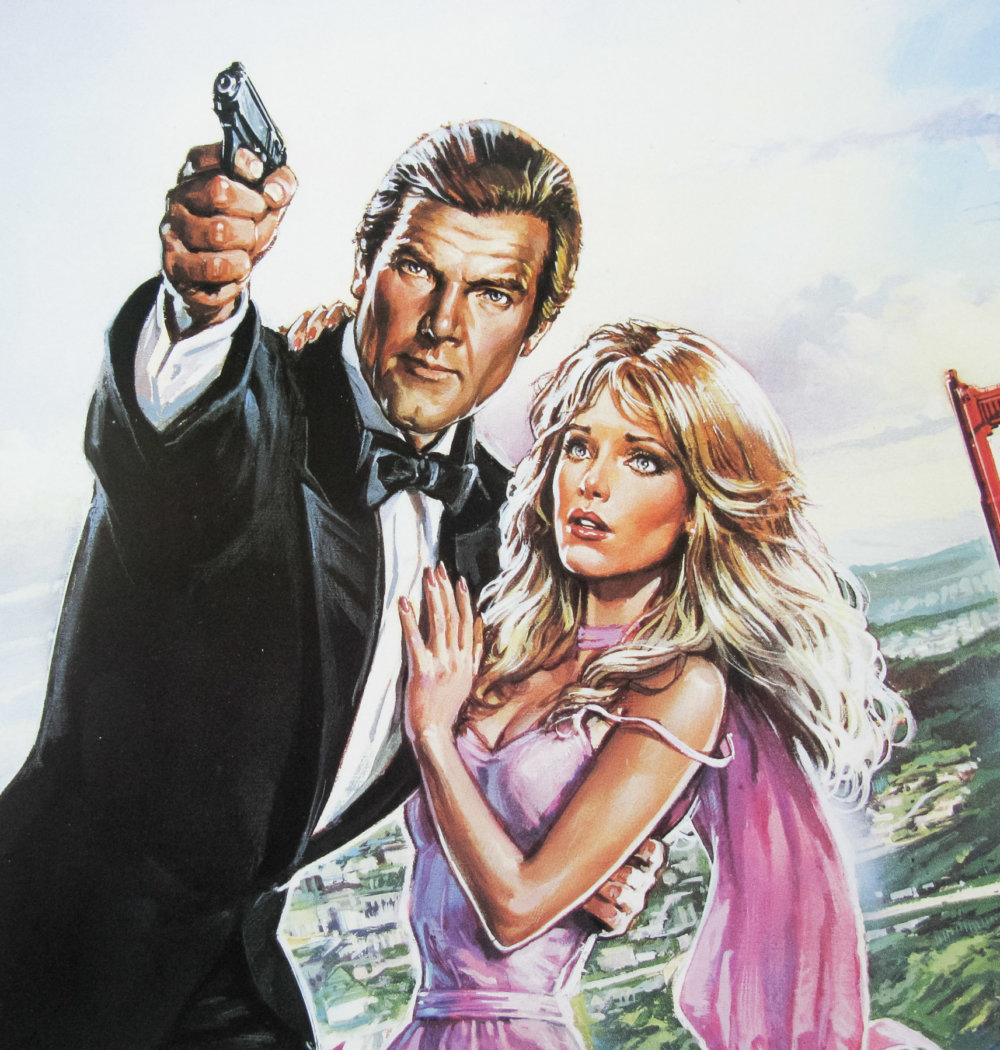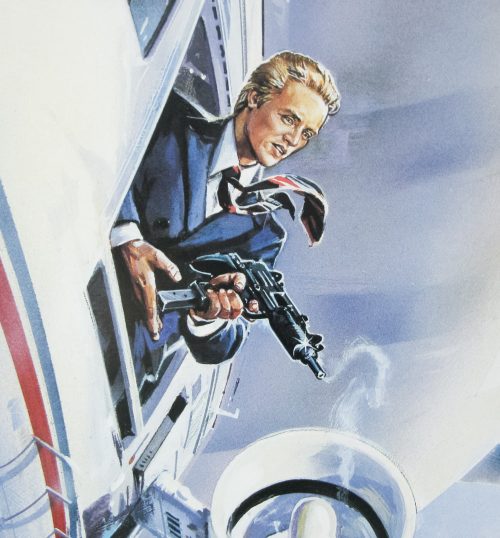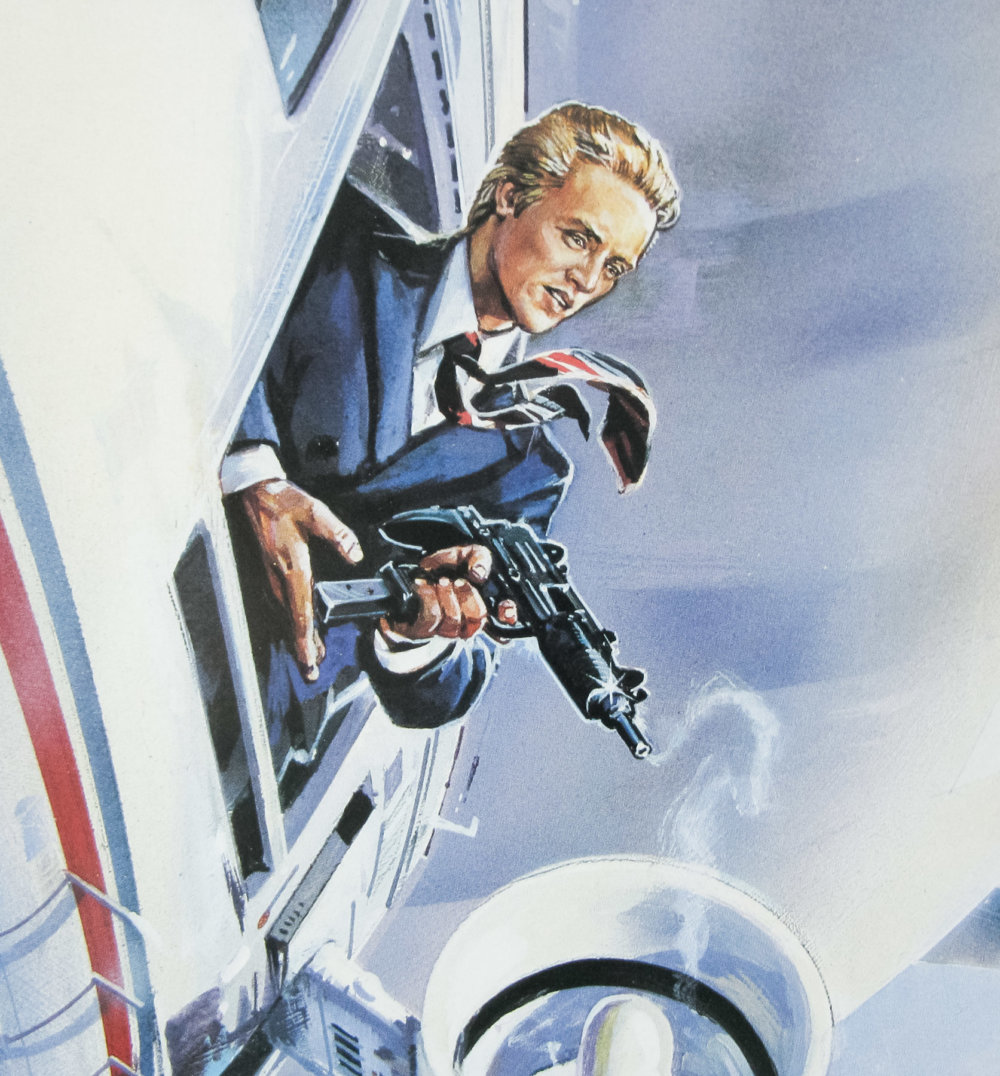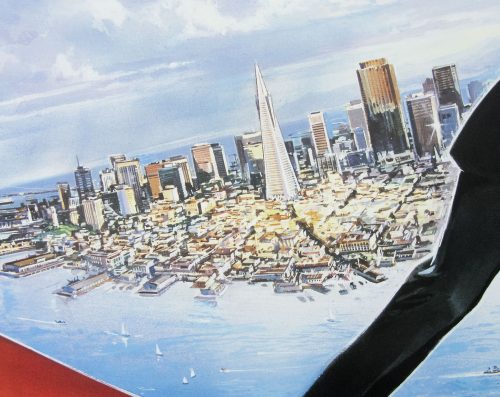 Title
AKA

The Beautiful Prey (Japan - English title)
Year of Film
Director
Starring
Origin of Film
Genre(s) of Film
Type of Poster
Style of Poster

--
Origin of Poster
Year of Poster
Designer
Artist
Size (inches)

27" x 41"
SS or DS

SS
NSS #

--
Tagline

Has James Bond finally made his match?
Sir Roger Moore's last outing as James Bond was definitely not his finest hour, although it is memorable for a few reasons, including Christopher Walken's turn as the psychotic bad guy (Max Zorin), Duran Duran's great title theme and the appearance of the incomparable Grace Jones as Mayday, Zorin's accomplice. She may not be the greatest actress but she's never anything less than a striking presence and is definitely not a lady to mess with, as British chat show presenter Russell Harty infamously found out.
This US one sheet features imagery from the climactic fight atop the Golden Gate Bridge in San Francisco, which sees Bond and Stacey Sutton (Tanya Roberts) face off against Zorin and his henchmen in the Zorin Industries airship. Special effects supervisor John Richardson filmed a series of sequences featuring stunt performers on top of the actual bridge that were later matched up against green-screen shots of the actors. This was the first Bond film to have its premiere held outside the UK; it opened on the 22nd of May, 1985 at San Francisco's Palace of Fine Arts.
The artwork is by American poster artist Dan Goozee who was also responsible for a few Bond posters, including Moonraker and Octopussy, as well as several other classic posters from the 1980s. The other designs I've collected by him can be seen here.