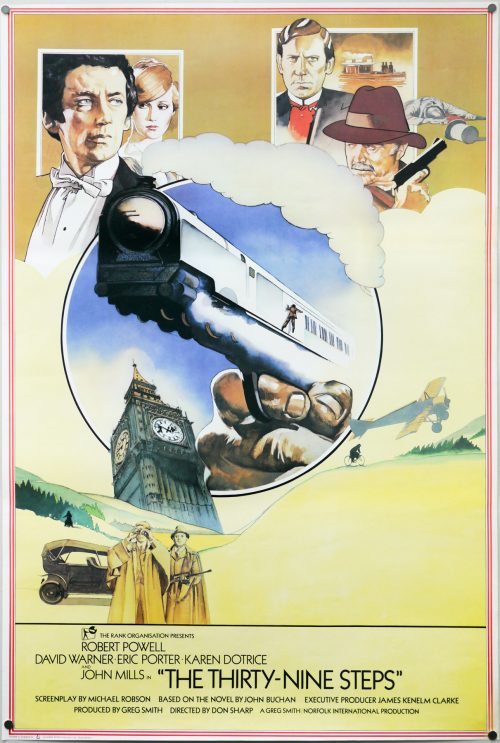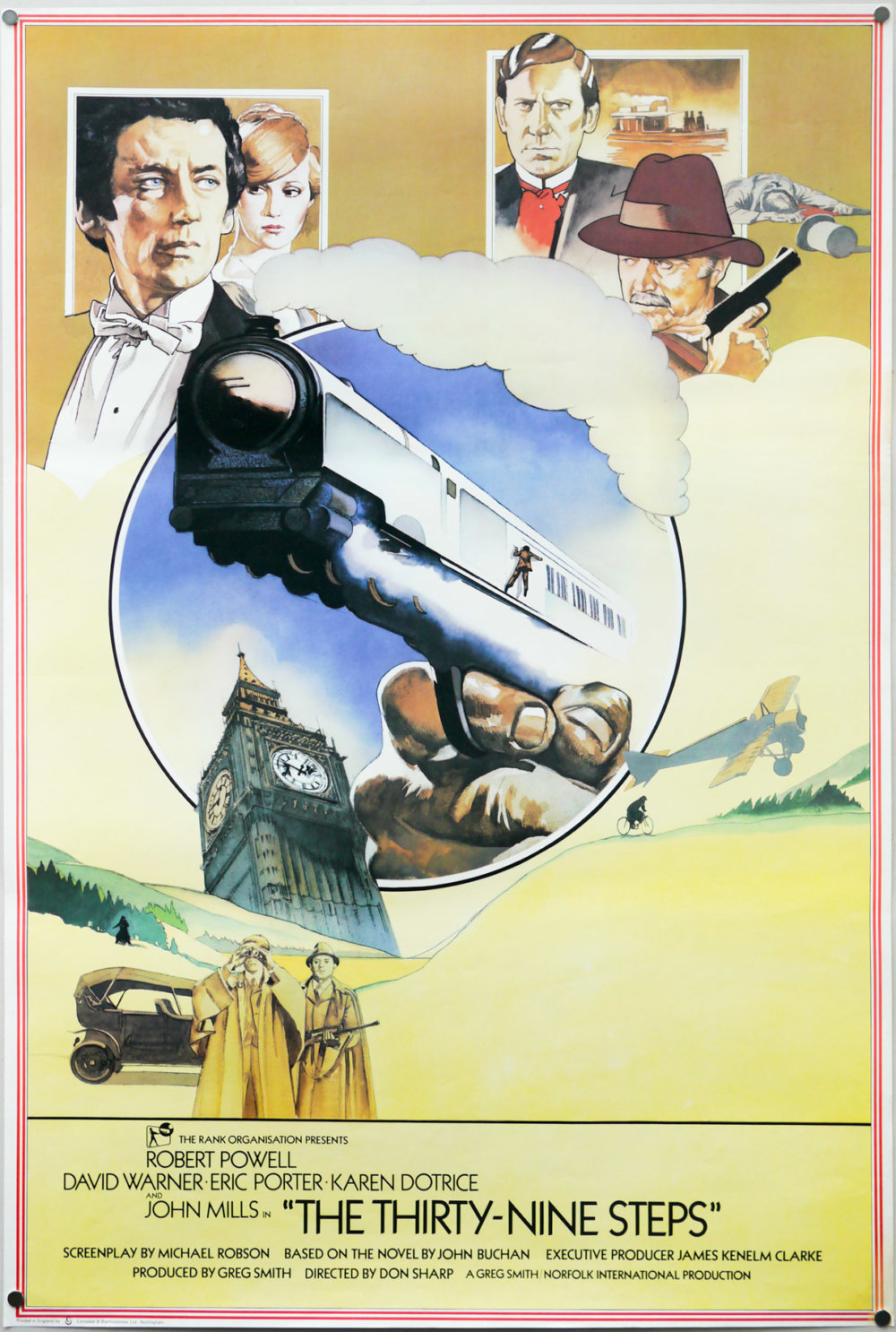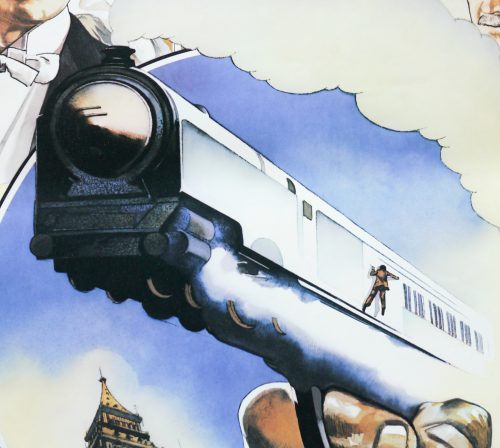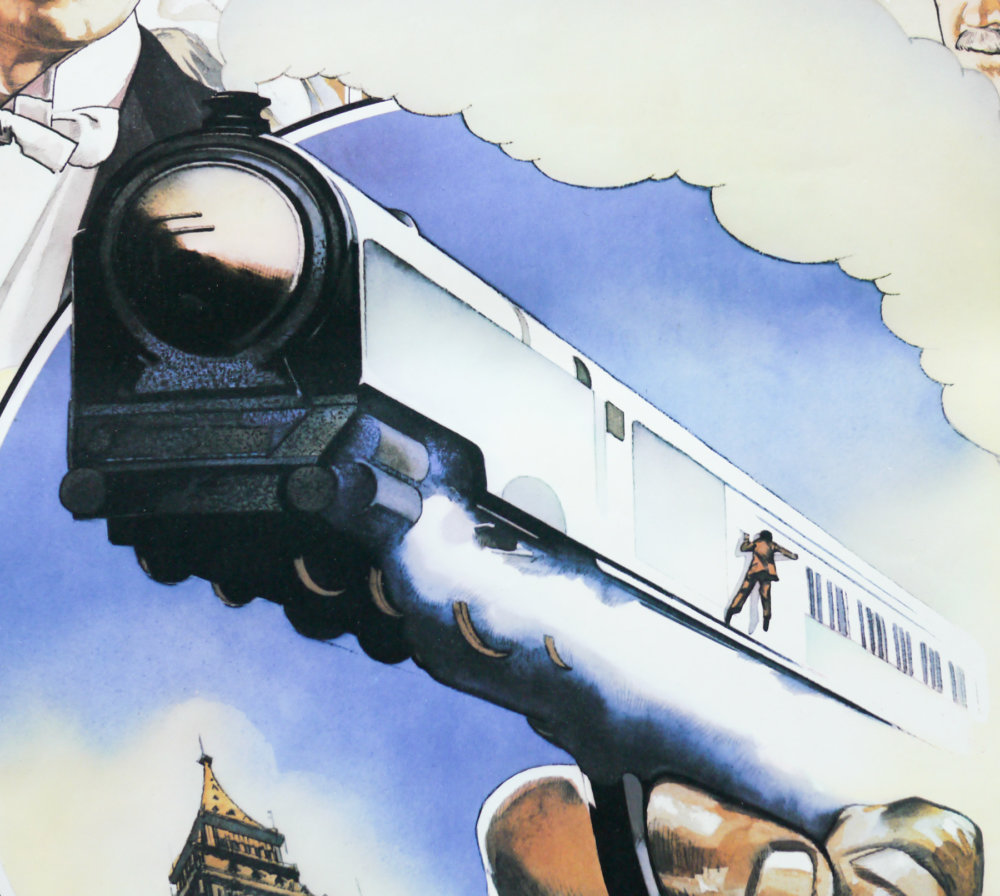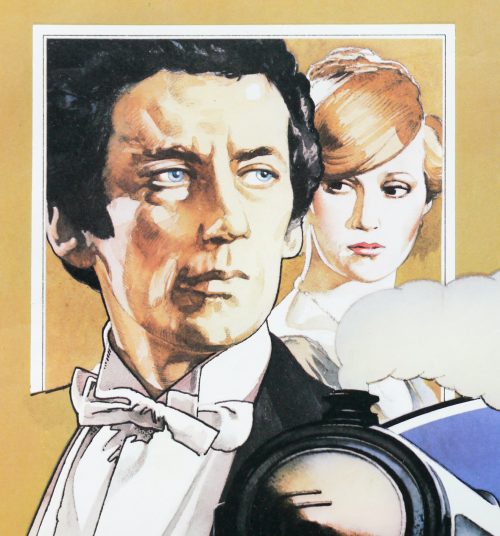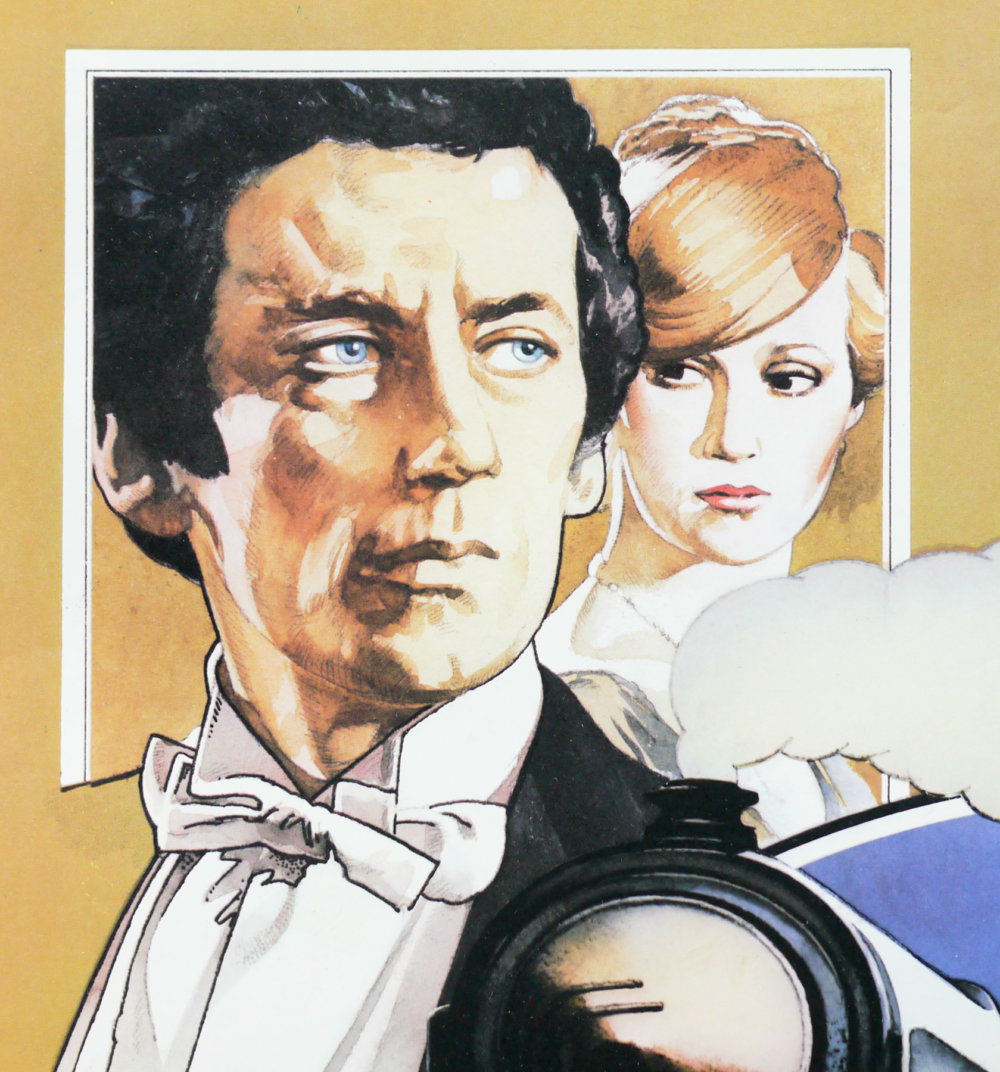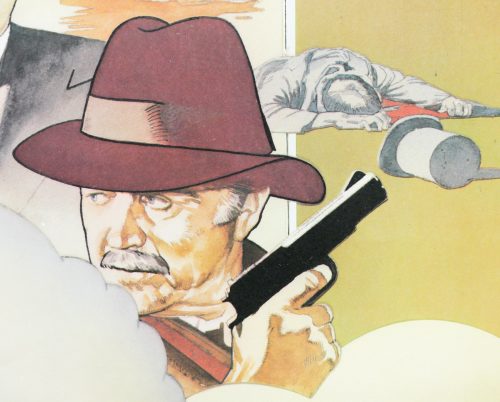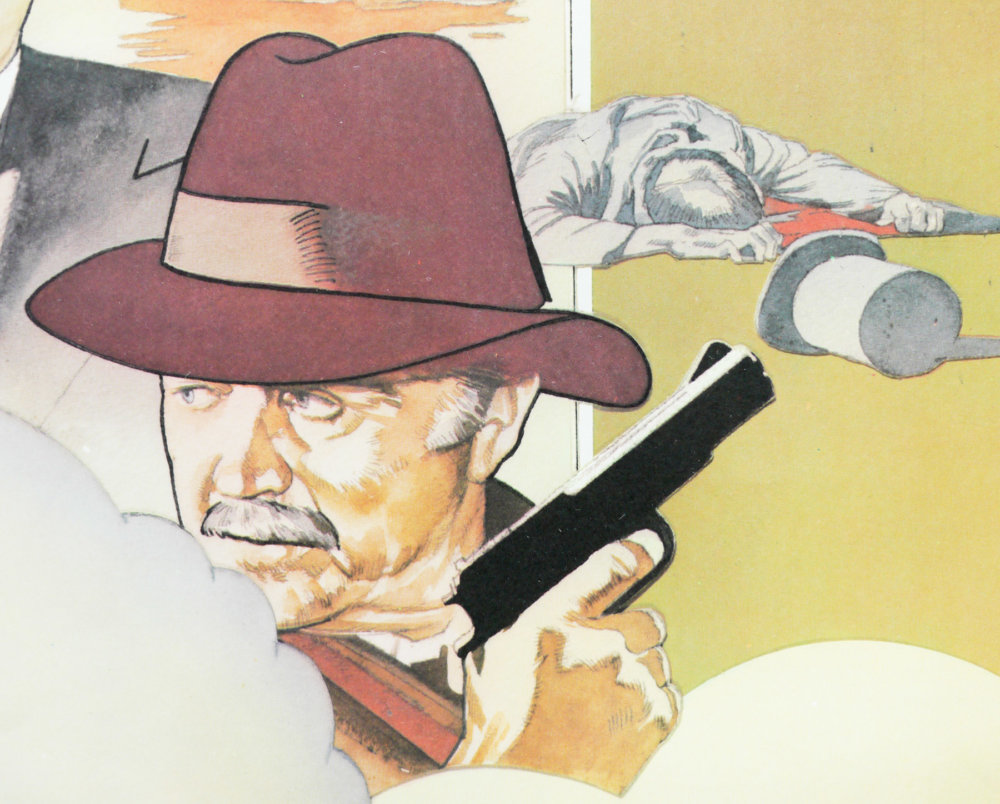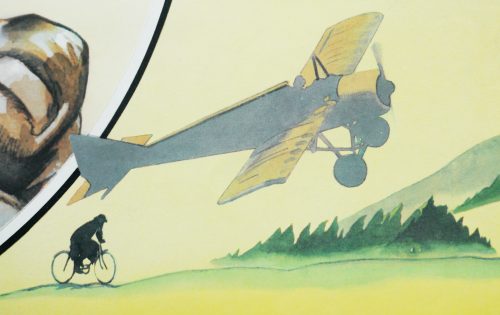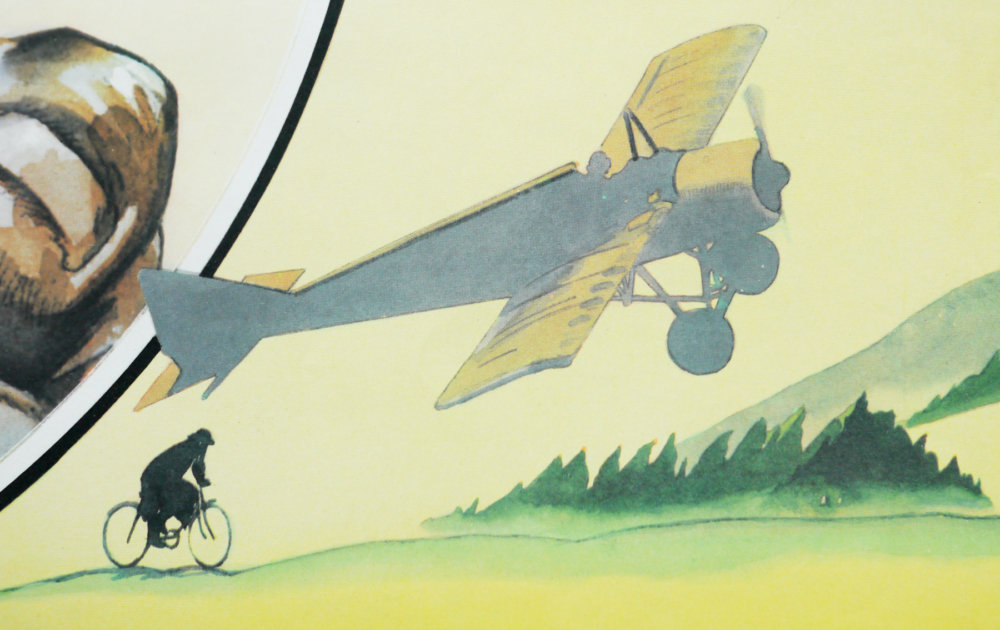 Title
AKA

The 39 Steps (alt. spelling)
Year of Film
Director
Starring
Origin of Film
Type of Poster
Style of Poster

No title logo
Origin of Poster
Year of Poster
Designer
Artist
Size (inches)

27" x 40"
SS or DS

SS
NSS #

--
Tagline

--
This is the UK one sheet (sometimes referred to as English one sheet) for the 1978 version of The Thirty-Nine Steps, based on the 1915 magazine serial-turned-book of the same name by the Scottish author John Buchan. The story has been turned into a film a number of times, including a 1935 version by Alfred Hitchcock that was later remade in 1959. This version, directed by the late Don Sharp (Psychomania, a couple of Hammer horror films), is considered to be the most faithful to Buchan's original book. The film is set in the UK in 1914 and focuses on the character of Richard Hannay (whom Buchan would return to for five other novels) who becomes embroiled in a nefarious plot by German sleeper agents to start a war by assassinating a visiting foreign minister. Robert Powell plays Hannay and a host of notable British actors also feature, including John Mills, David Warner and Eric Porter. 
The film makes great use of real locations all over the UK, including in Scotland where the bulk of the film takes place. It's most known for a climactic sequence that occurs on the clock face of London's Big Ben tower (in reality a large scale model on a set) that aped a sequence from Harold Lloyd's 1923 film Safety Last. The film was a box-office success and would later spawn a TV series featuring the same character and starring Powell, called simply Hannay.
This poster was designed and illustrated by Vic Fair, who was one the most important designer/artists ever to work on British film marketing. He was responsible for several iconic posters, including The Man Who Fell To Earth, posters for Hammer horrors like Vampire Circus, and the withdrawn advance one sheet for A View to a Kill. I interviewed Vic for this site and that article can be viewed by clicking here. He sadly passed away in early 2017 but his great legacy lives on.
It shares some similarities with another poster Fair designed and illustrated for Rank (the production company and distributor), the 1977 horror anthology The Uncanny.
Note also that there's another version of this one sheet which has a stylised title logo in the space on the right and can be seen here. I'm not sure why some have it and others don't but I suspect the one without was a printing error, or a first printing.
To see the other posters I've collected that were designed and/or illustrated by Vic Fair click here.