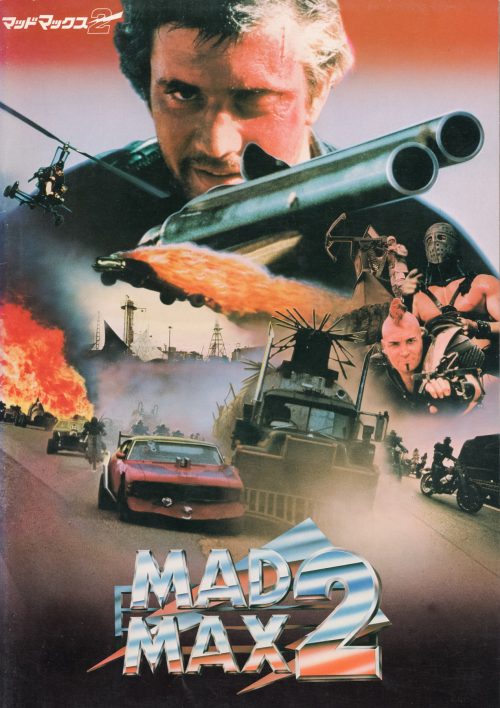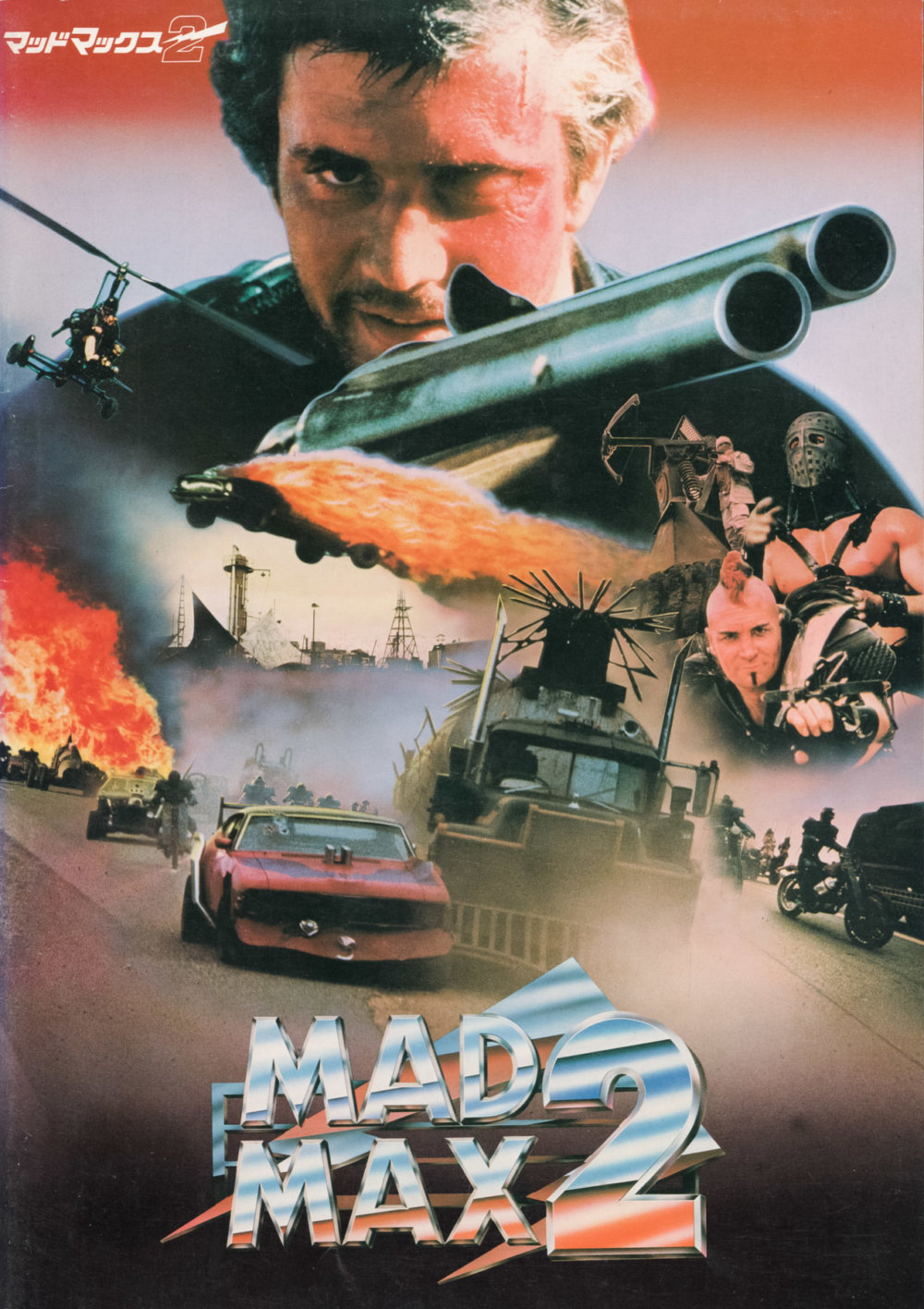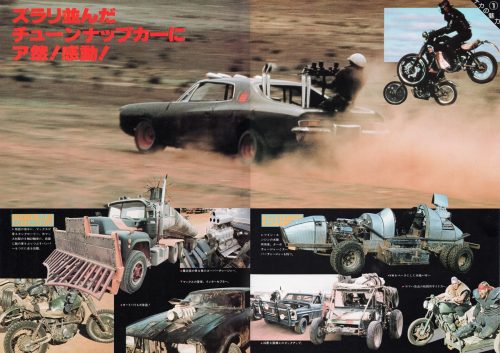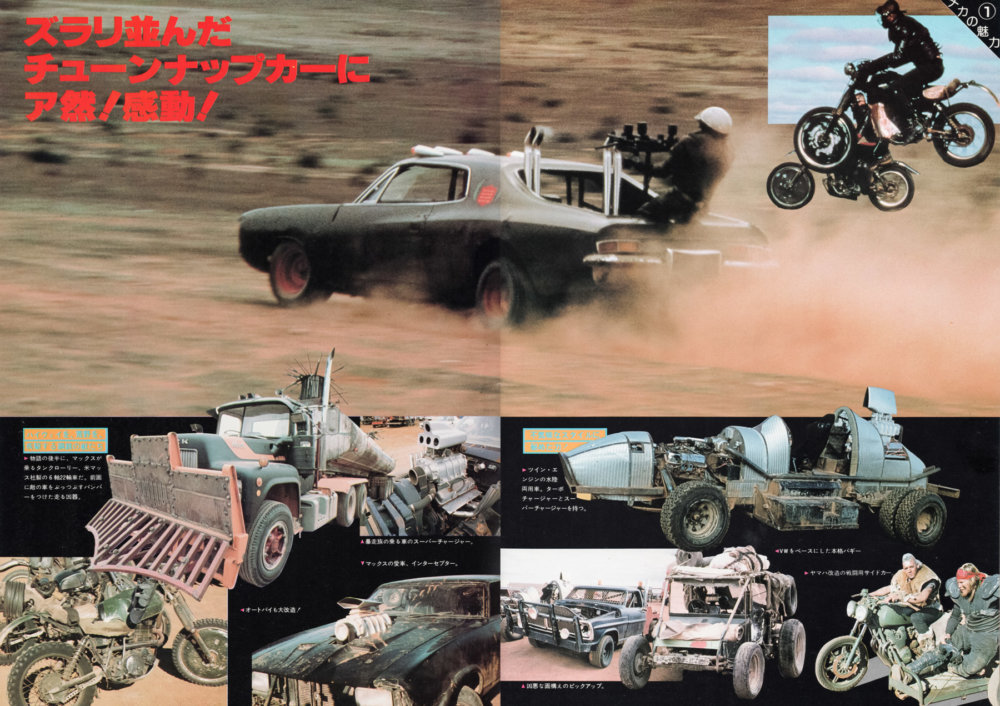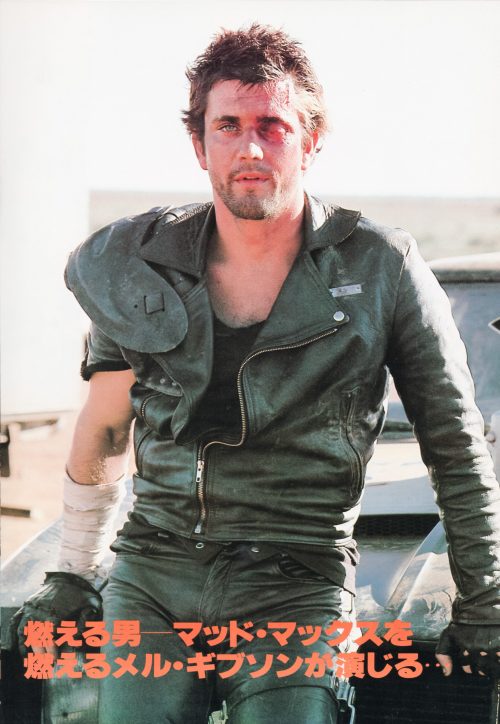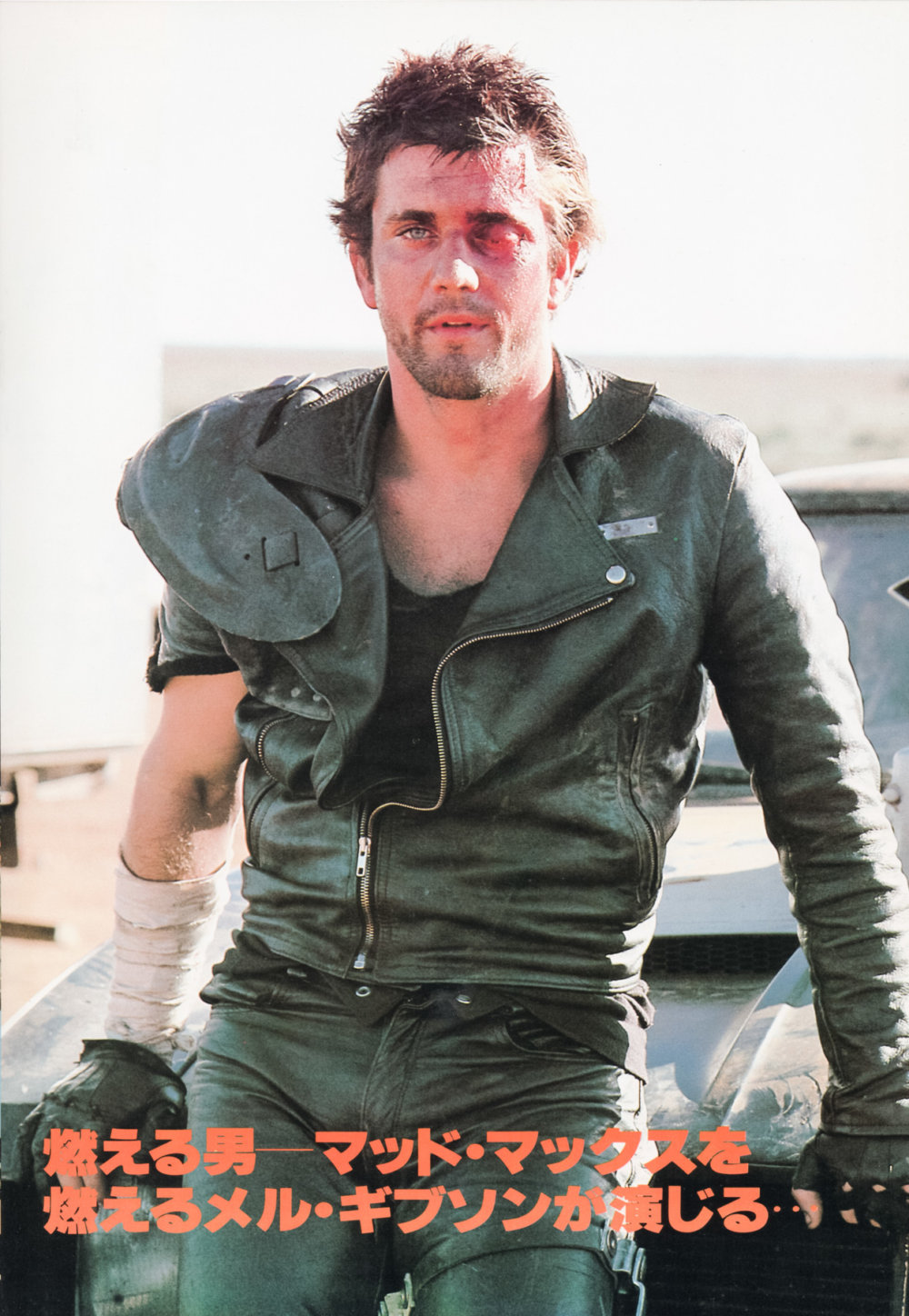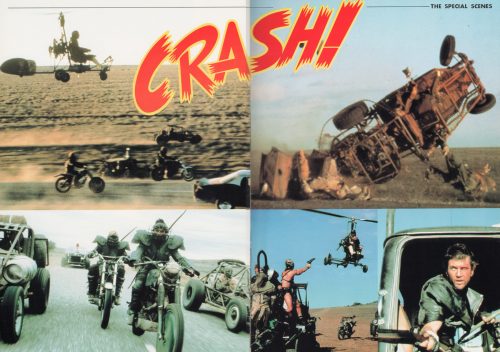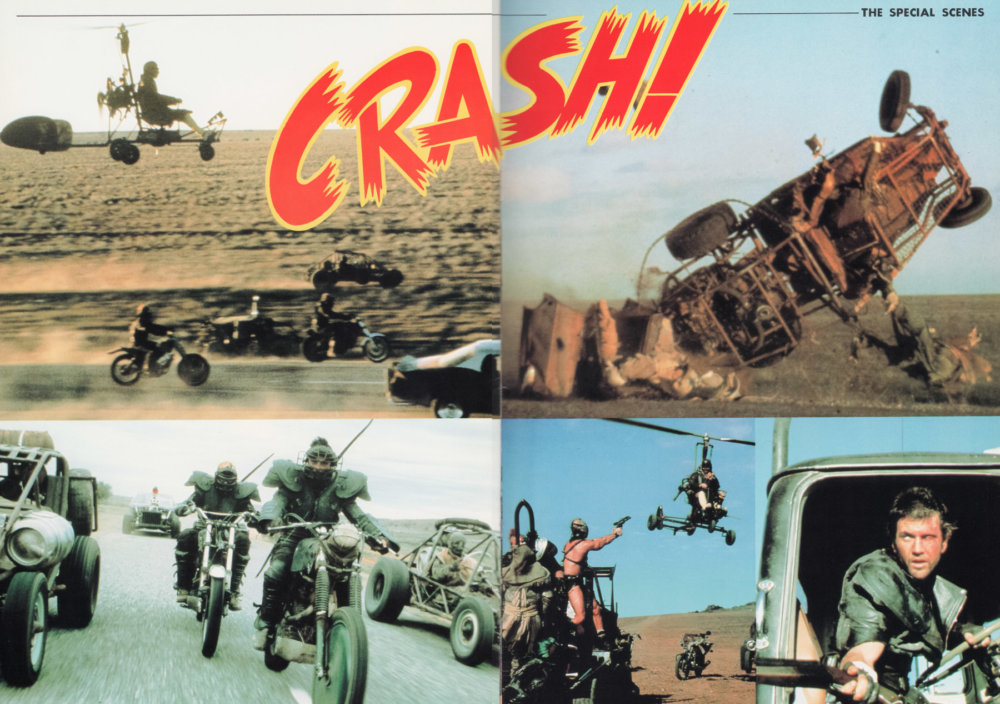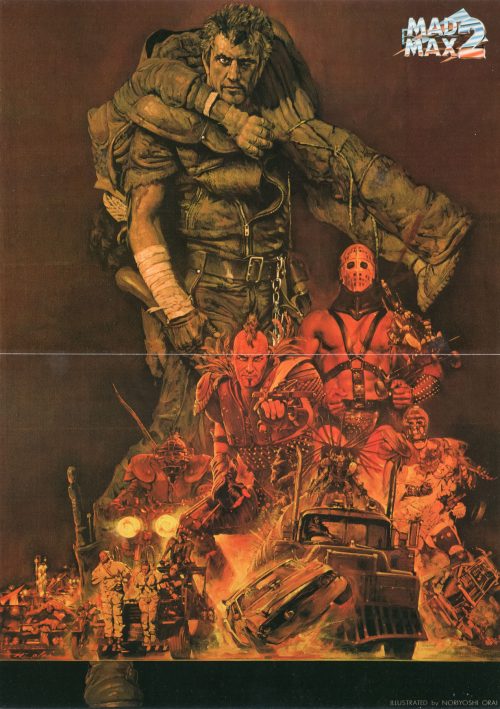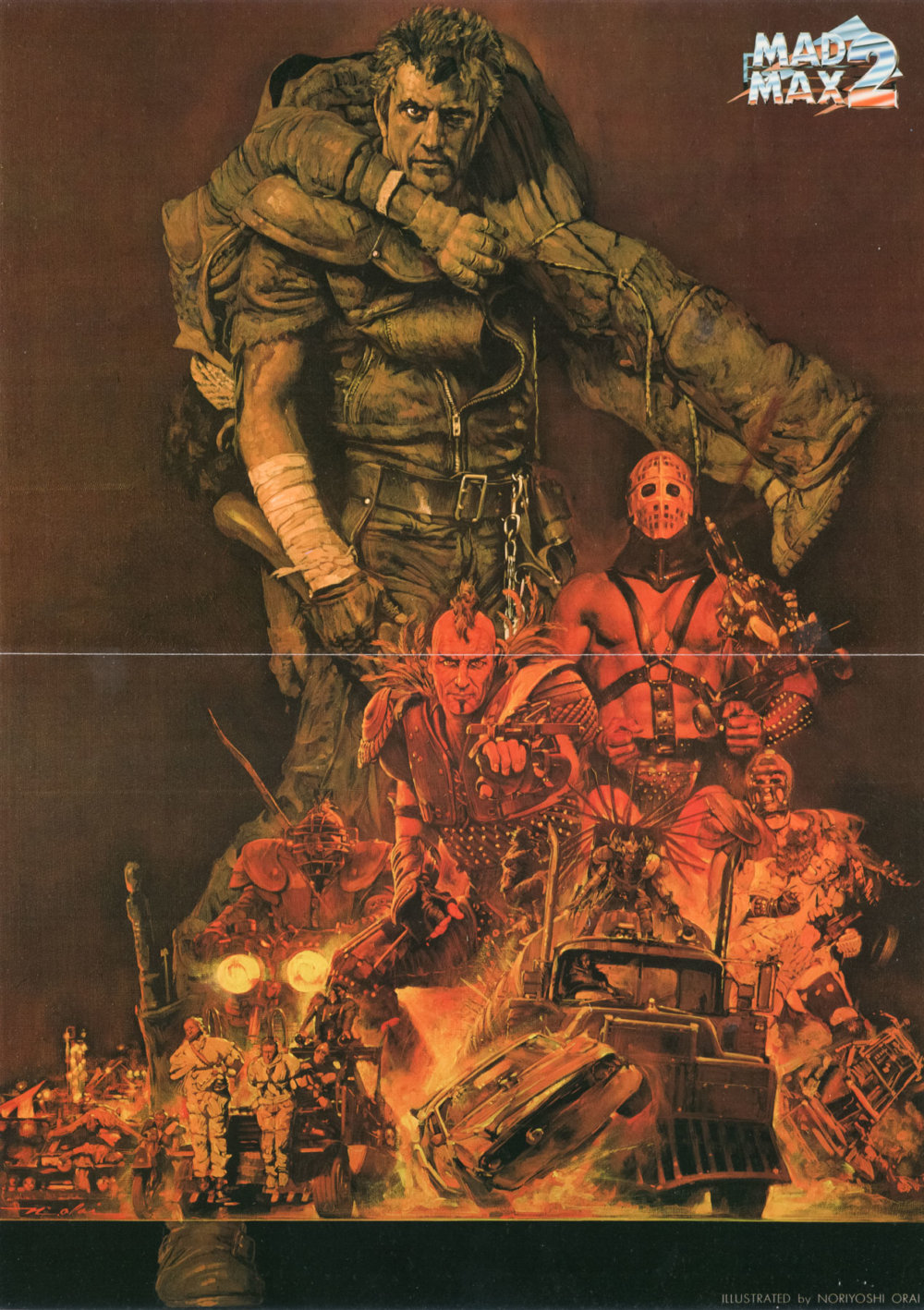 Title
AKA

The Road Warrior (USA) | Interceptor, il guerriero della strada (Italy)
Year of Film
Director
Starring
Origin of Film
Type of Poster
Style of Poster

--
Origin of Poster
Year of Poster
Designer
Artist
Size (inches)

8 4/16" x 11 12/16"
SS or DS

--
Tagline

--
This is the original cinema program that was sold at Japanese screenings of George Miller's unforgettable Mad Max 2 (AKA The Road Warrior). The first film in the post-apocalyptic franchise was released in Australia in 1979 and worldwide the following year, where it went on to gross over $100m. The original budget was around $400k so for decades it held the record for the most profitable film ever made. The US release had been relatively small in terms of the number of cinemas so the decision was taken to rename the sequel as The Road Warrior there. The UK, Japan and other countries received it as Mad Max 2.
The film ups the ante considerably from the first film and sees Max (Mel Gibson) roaming the desert in his black supercharged V8 special, mourning the death of his family and searching for fuel and food. After a chance encounter on the road he ends up at a compound full of fuel which is under siege by a gang of marauders, led by the masked madman Lord Humungus. Eventually Max is tasked with leading the group to safety via an armoured convoy, which includes armoured tankers. The chase is incredibly thrilling and one of the most memorable action sequences ever filmed. The 2015 quasi-sequel Fury Road dials up the action even more and was a welcome return to the world of Mad Max.
Note that this program features details about the production, the director and several of the actors. It also contains a poster with artwork by the late, great Noriyoshi Ohrai (see last picture). This is the only place that the artwork was available – no actual cinema-used poster was printed featuring the art. The regular Japanese B2 poster is a photographic montage, which is near enough the same as this program, that can be seen on this site here.
I visited an exhibition of Ohrai's work in Japan in 2014 and a report can be seen here. Other posters I have by him can be seen here.