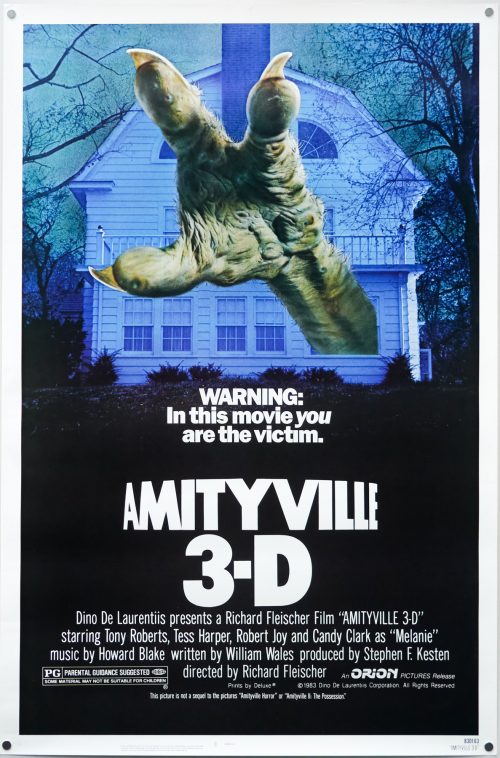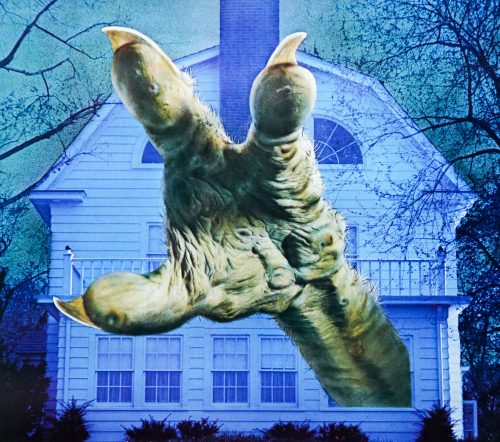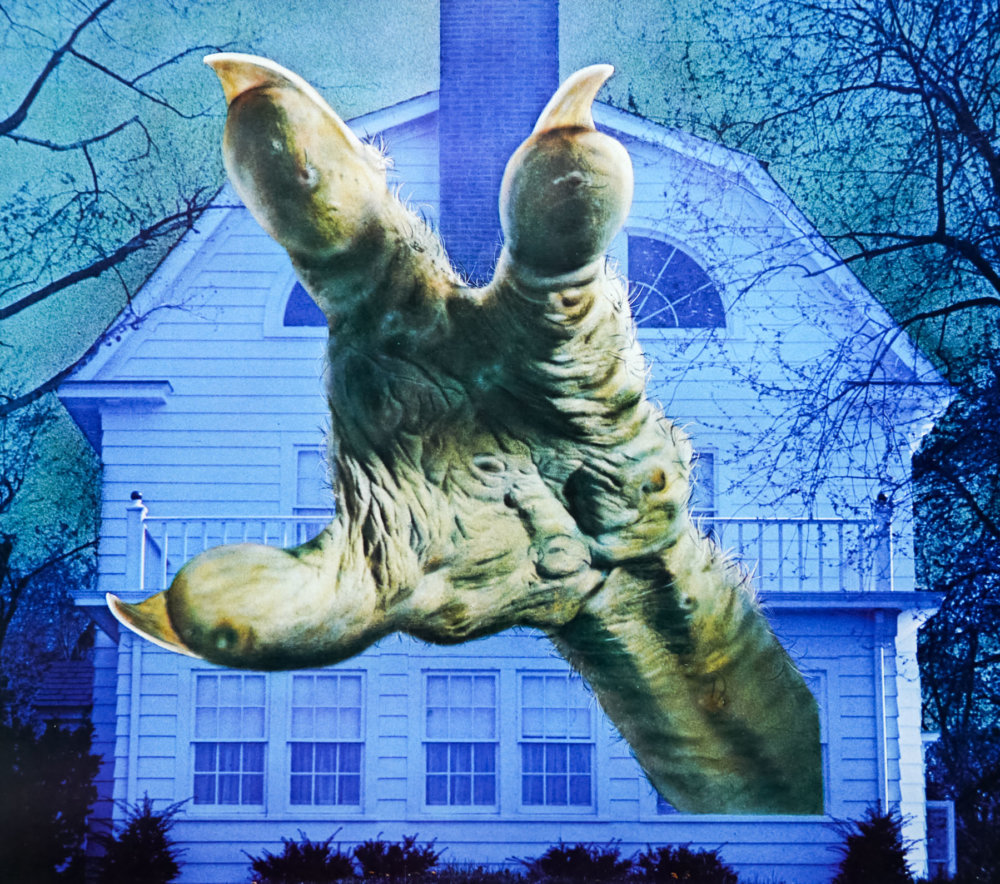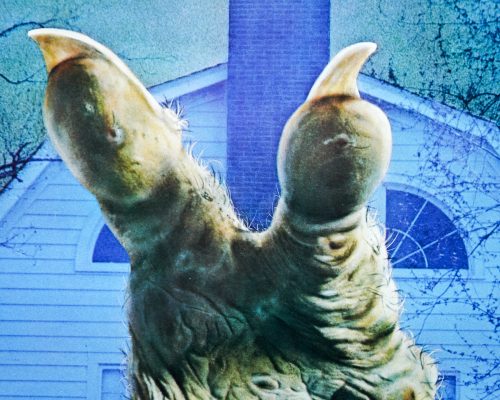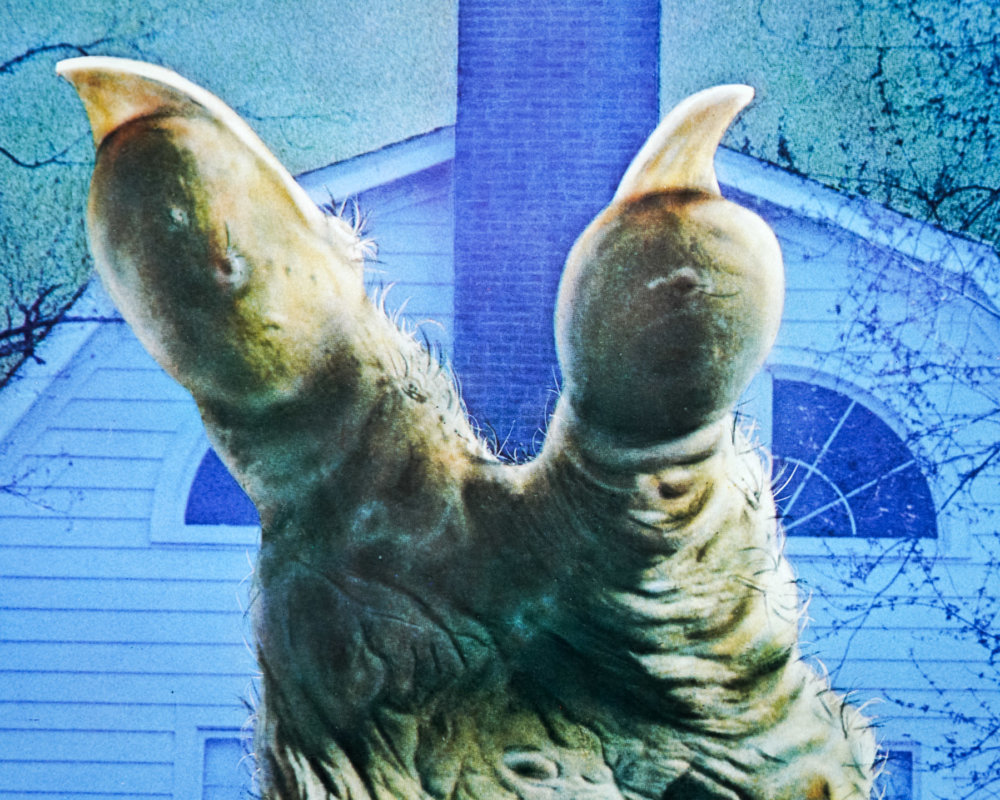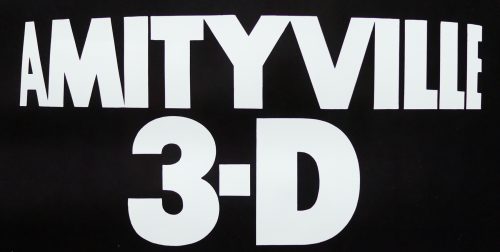 Title
AKA

Amityville: The Demon
Year of Film
Director
Starring
Origin of Film
Genre(s) of Film
Type of Poster
Style of Poster

--
Origin of Poster
Year of Poster
Designer
Artist
Size (inches)

27 4/16" x 41"
SS or DS

SS
NSS #

830163
Tagline

WARNING: in this movie you are the victim.
This is the one sheet for the release of the third film in the Amityville series of horror films, known as Amityville 3-D (or Amityville: The Demon). In an unusual step, the producers of the film were forced to add a line of text to the bottom of the poster asserting that it's not a sequel to the Amityville and Amityville II. This was because legendary Italian producer Dino De Laurentiis was in the middle of a lawsuit with the Lutz family that were part of the original hauntings that inspired the first films. In the film the original story is referenced, as is the murdered family at the centre of the story, the DeFeos.
Amityville 3-D was one of three big horror releases of 1983 that were presented in 3D (the others being Jaws 3 and Friday the 13th part 3). It's fair to say that the results were hardly spectacular and audiences and critics alike complained about the blurriness of the 3D content, particularly in this film. Notably, this is the only film released by the now defunct Orion Pictures to be given the 3D treatment.
The plot focuses on the journalist John Baxter (Tony Roberts) who, along with his partner Melanie (Candy Clark), has recently exposed a pair of conmen that were living in the infamous house on 112 Ocean Avenue. He is persuaded to buy the house by a local estate agent and after he agrees to do so a series of events occur that all point to a supernatural presence in the home. John is unconvinced and ignores the pleas of Melanie who is convinced that something lurks inside the house. After his daughter Susan (Lori Loughlin) dies in the lake near the house he is finally convinced to allow his friend, the paranormal investigator Doctor Elliot West (Robert Joy) to check out the house. 
This one sheet features artwork of a demonic claw bursting out of the famous house, presumably giving potential ticket buyers an idea of what they'd be in for with the 3D. I'm unsure who designed or painted it (I believe the hand to be an illustration but may be wrong) so if anyone has an idea, please get in touch.