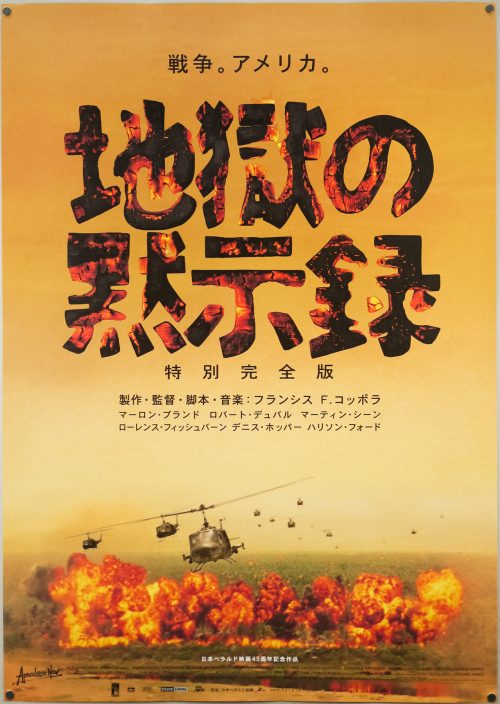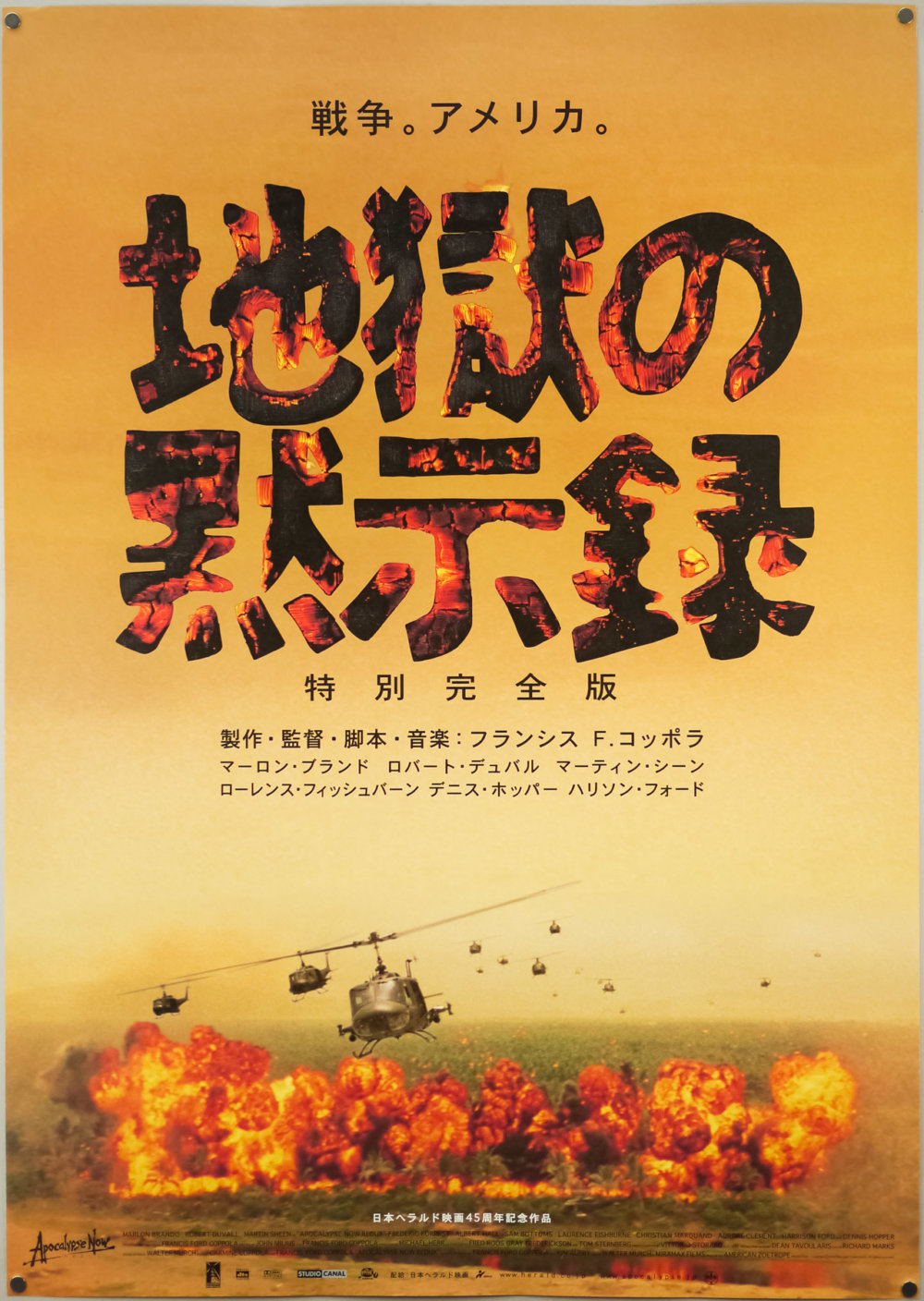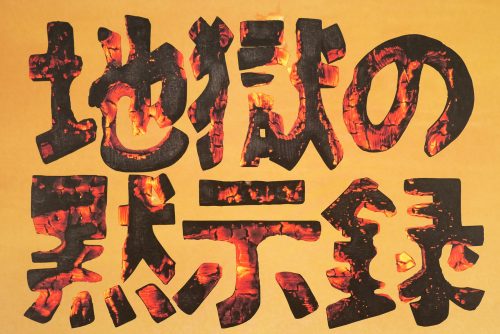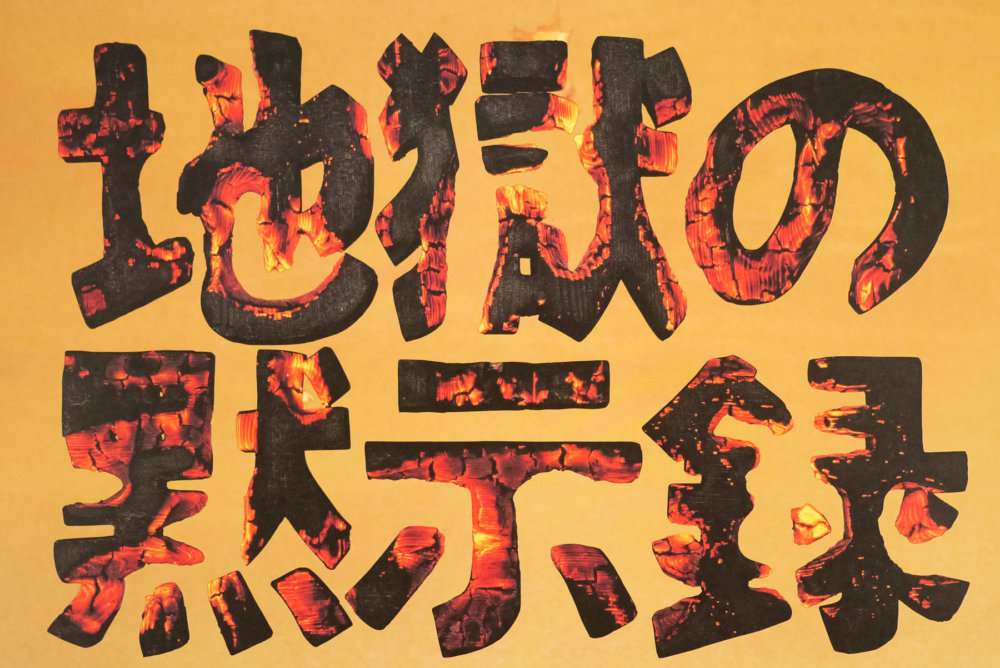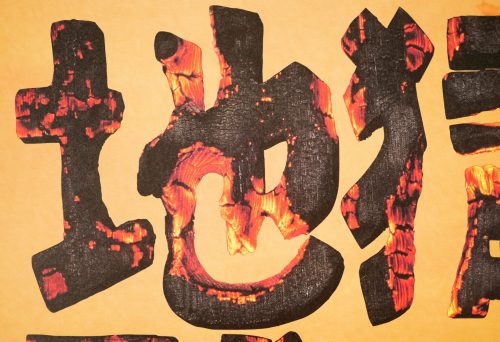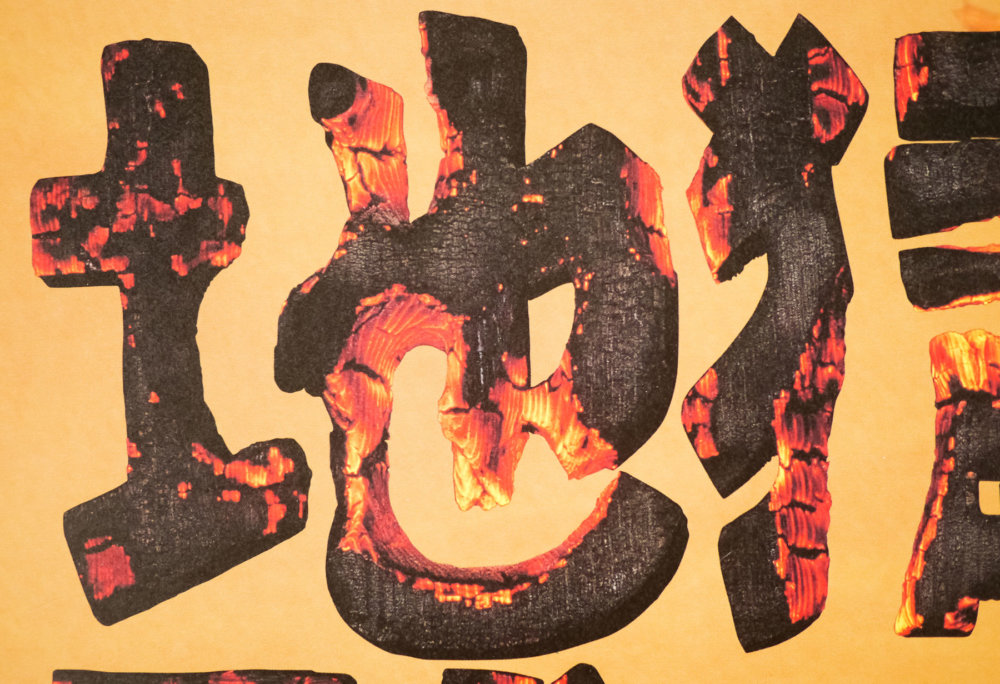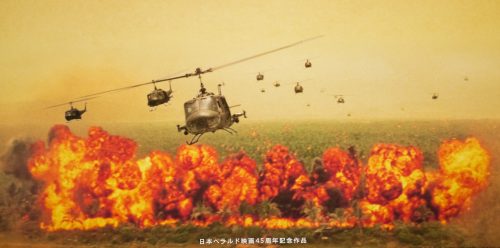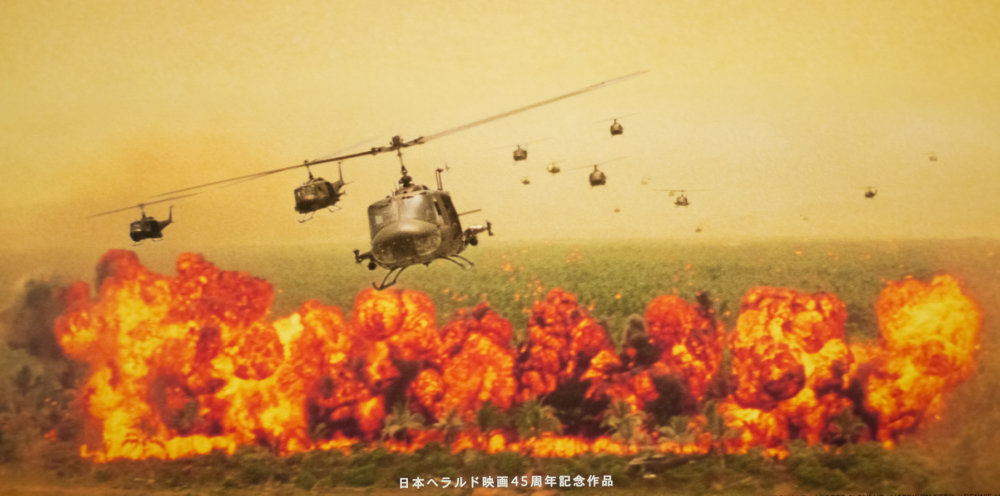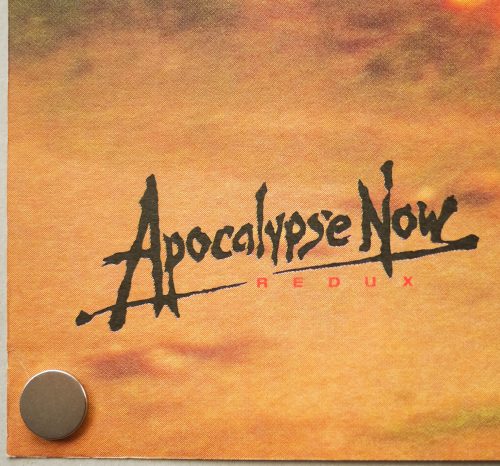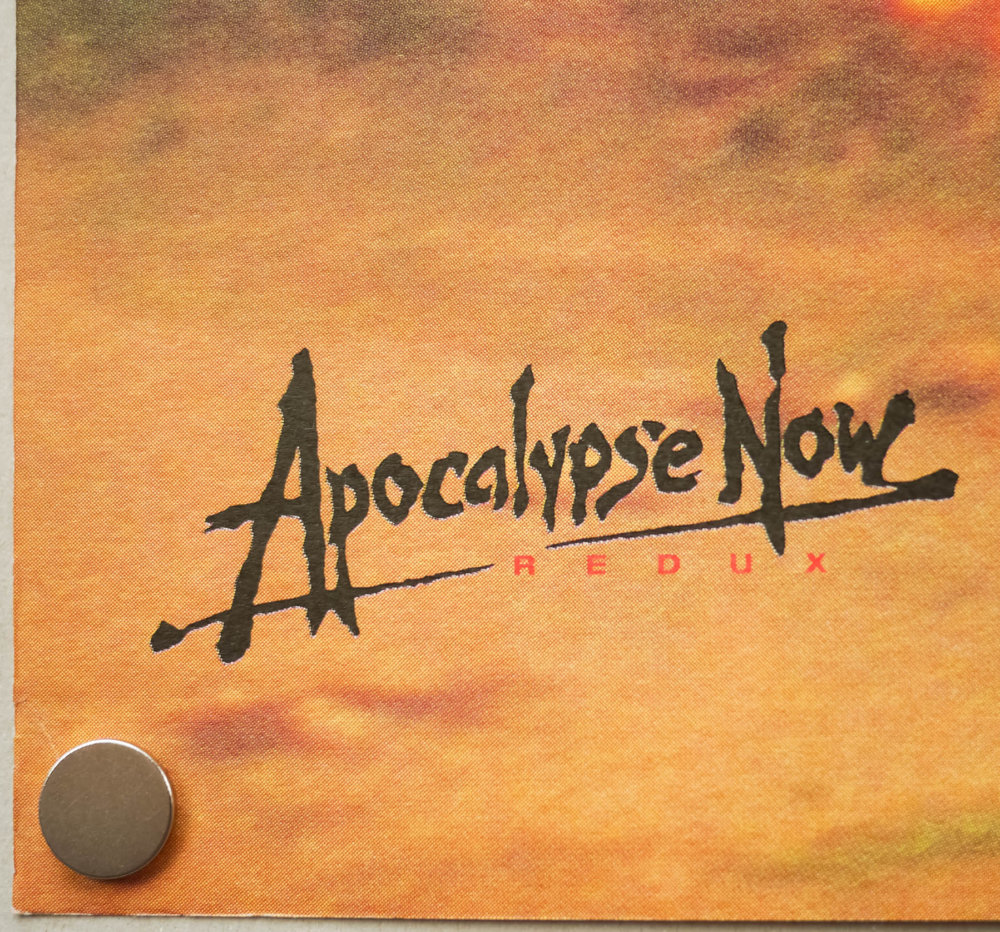 Title
AKA

Apocalypse Now (original release)
Year of Film
Director
Starring
Origin of Film
Genre(s) of Film
Type of Poster
Style of Poster

--
Origin of Poster
Year of Poster
Designer
Artist
Size (inches)

28 12/16" x 40 9/16"
SS or DS

DS
Tagline

--
This is the Japanese B1 poster for the 2001 re-release of arguably the best war film ever made, Francis Ford Coppola's Apocalypse Now. This release, known as 'Redux' was a new version prepared by the director and his editor and long-time collaborator Walter Murch that saw almost 50 minutes inserted back into the film with several sequences extended and the flow of the film altered as a result. Set during America's war in Vietnam, the film follows Martin Sheen's US Army Army and special forces veteran Benjamin Willard as he journeys up the dangerous Nung River and deeper into the jungle in the search of the rogue Special Forces Colonel Walter E. Kurtz (Marlon Brando in an unforgettable role). Willard is told that an insane Kurtz has gathered together an army of indigenous fighters inside neutral Cambodia and that he must 'terminate with extreme prejudice'. After landing at the mouth of the river in a spectacular sequence in which Colonel Kilgore (Robert Duvall) first attacks an enemy village from helicopters whilst blasting Wagner's Ride of the Valkyries from loudspeakers, then orders some of his men to surf despite the fact that mortar shells continue to land all around them, Willard  joins the crew of a Navy PBR boat that transports him on his fateful journey up river.
Apocalypse Now is famous for its fraught production in which the shoot went over time and over budget, sets were destroyed by storms, Martin Sheen suffered a heart attack and other woes that caused Coppola to famously say, "We had access to too much money, too much equipment, and little by little we went insane", and "My film is not about Vietnam, it is Vietnam". The director's wife Eleanor helped to put together the acclaimed documentary of the troubled production called Hearts of Darkness: A Filmmaker's Apocalypse, which is an essential watch for fans of the film. Despite the production woes, the film was a huge critical and commercial success, with its cultural impact undeniable.
The Redux version, which involved re-recording several of the original actors' dialogue 30 years since the original filming, plus the addition of newly recorded music, was met with generally positive reviews. Many critics felt that the revisions made the film an even richer, stranger experience, whilst some felt that the new cut was self-indulgent and that the new sequences, particularly one set in a French plantation, slowed the film down too much. Check out this wikipedia article for details of the changes. I personally prefer the original cut but the new additions are undoubtedly interesting to watch.
The Japanese title on this poster is made from a photographic image of burning wood and the explosion and helicopters are taken from the now iconic 'Charlie don't surf' sequence.