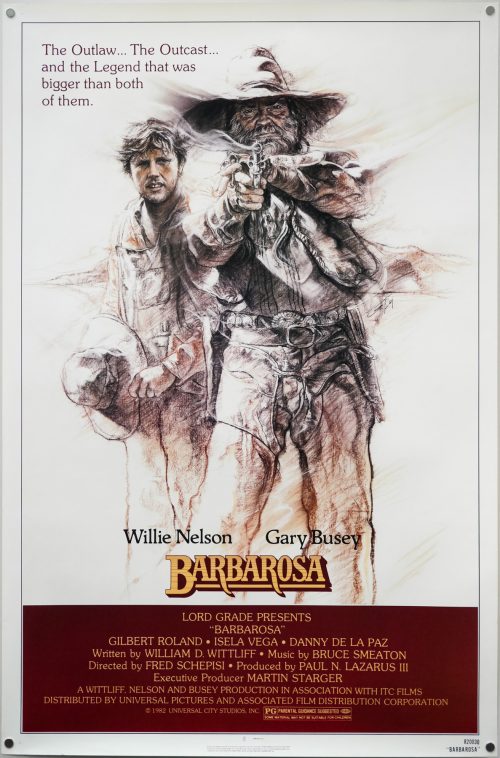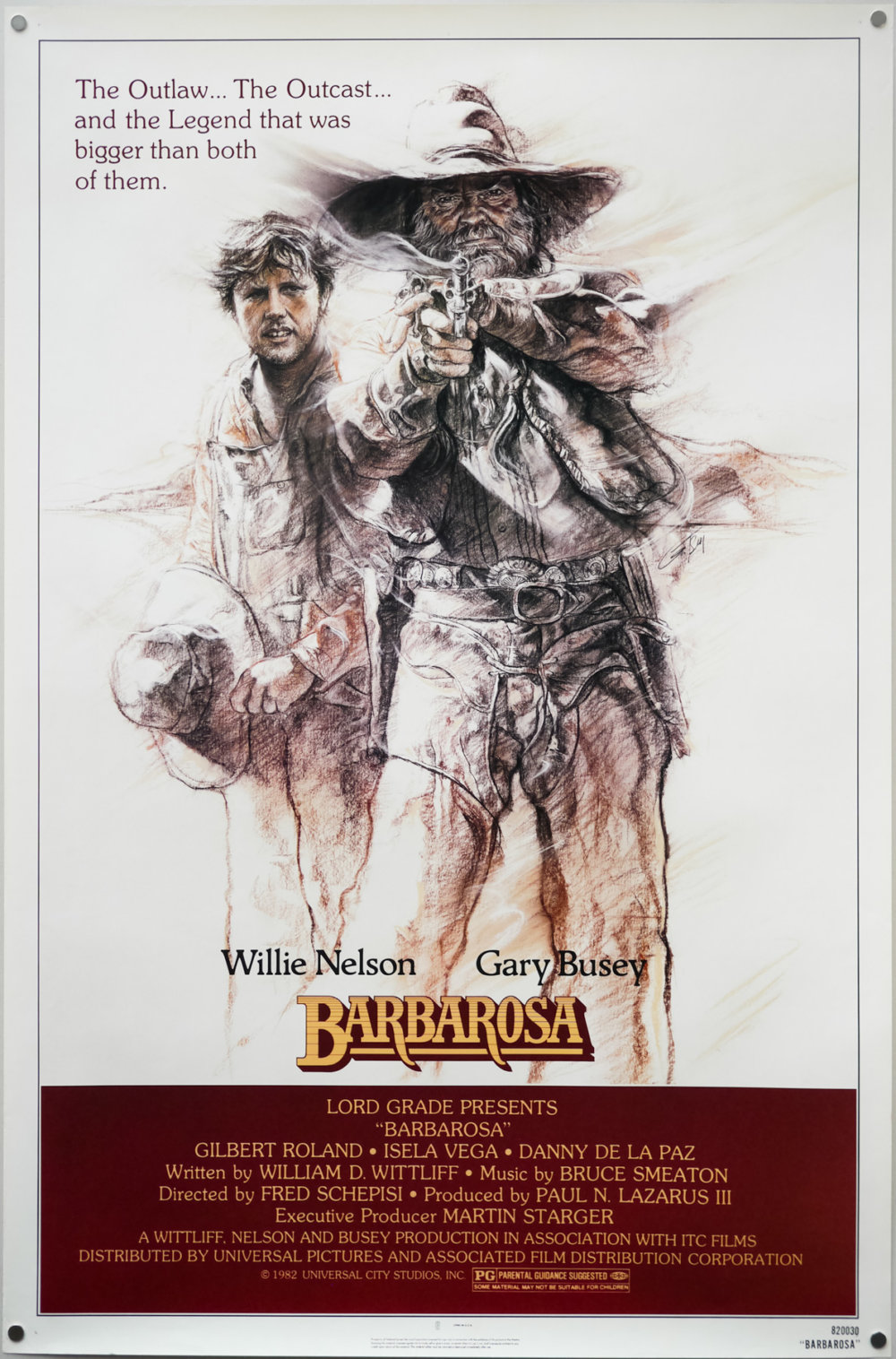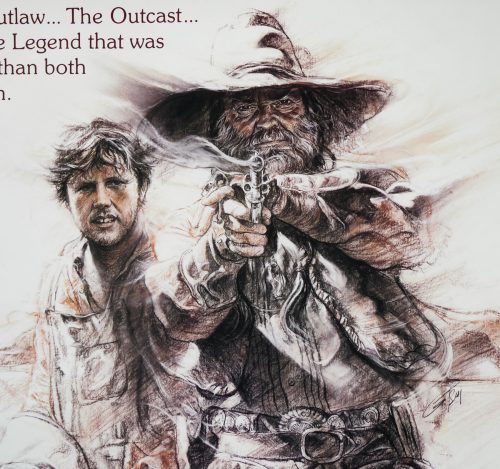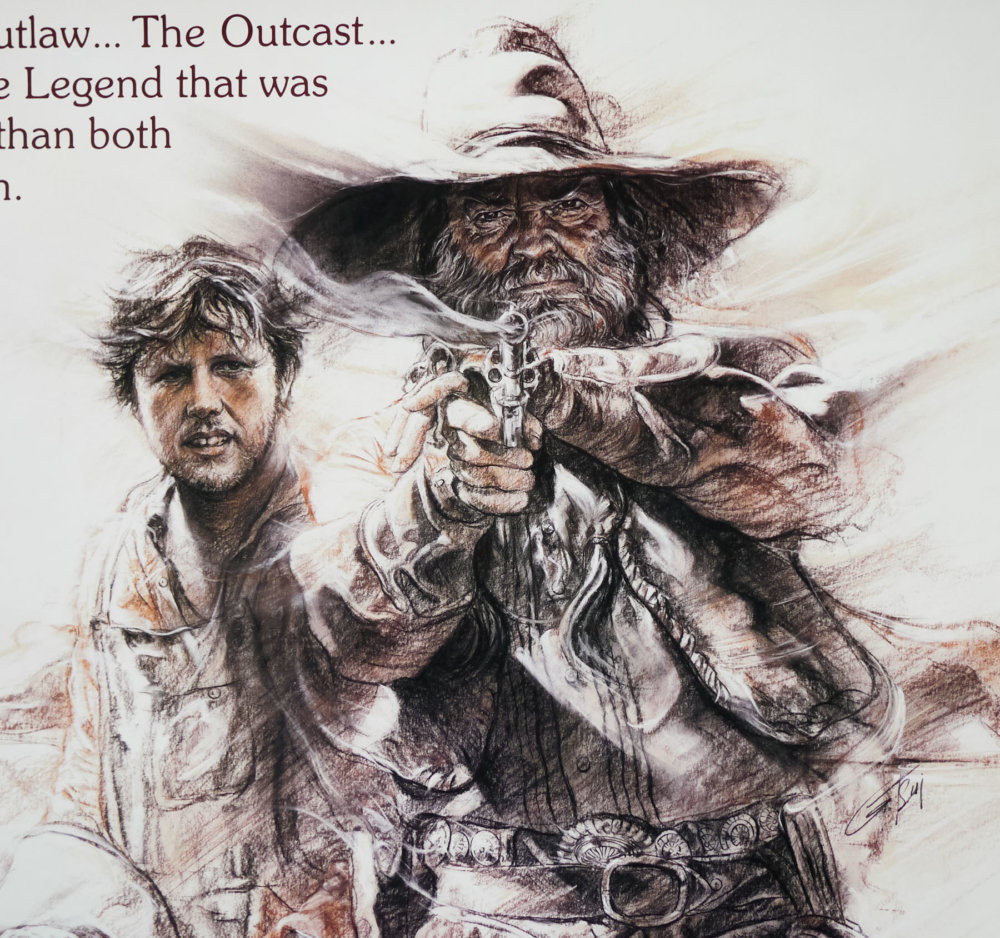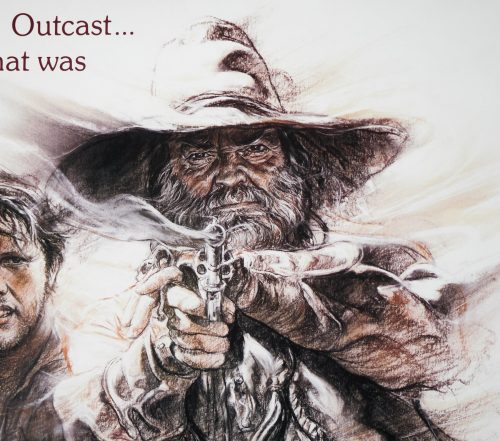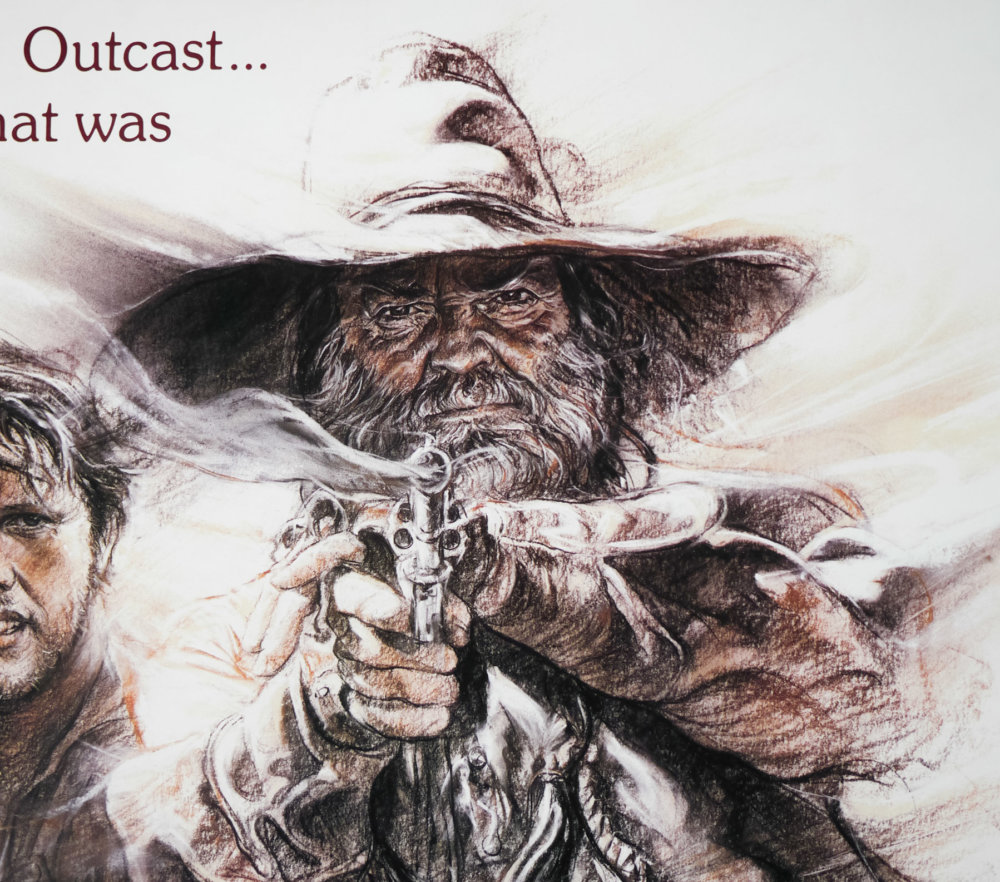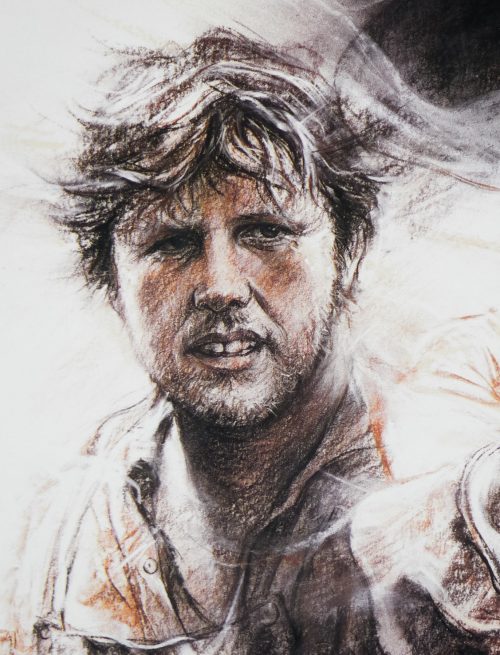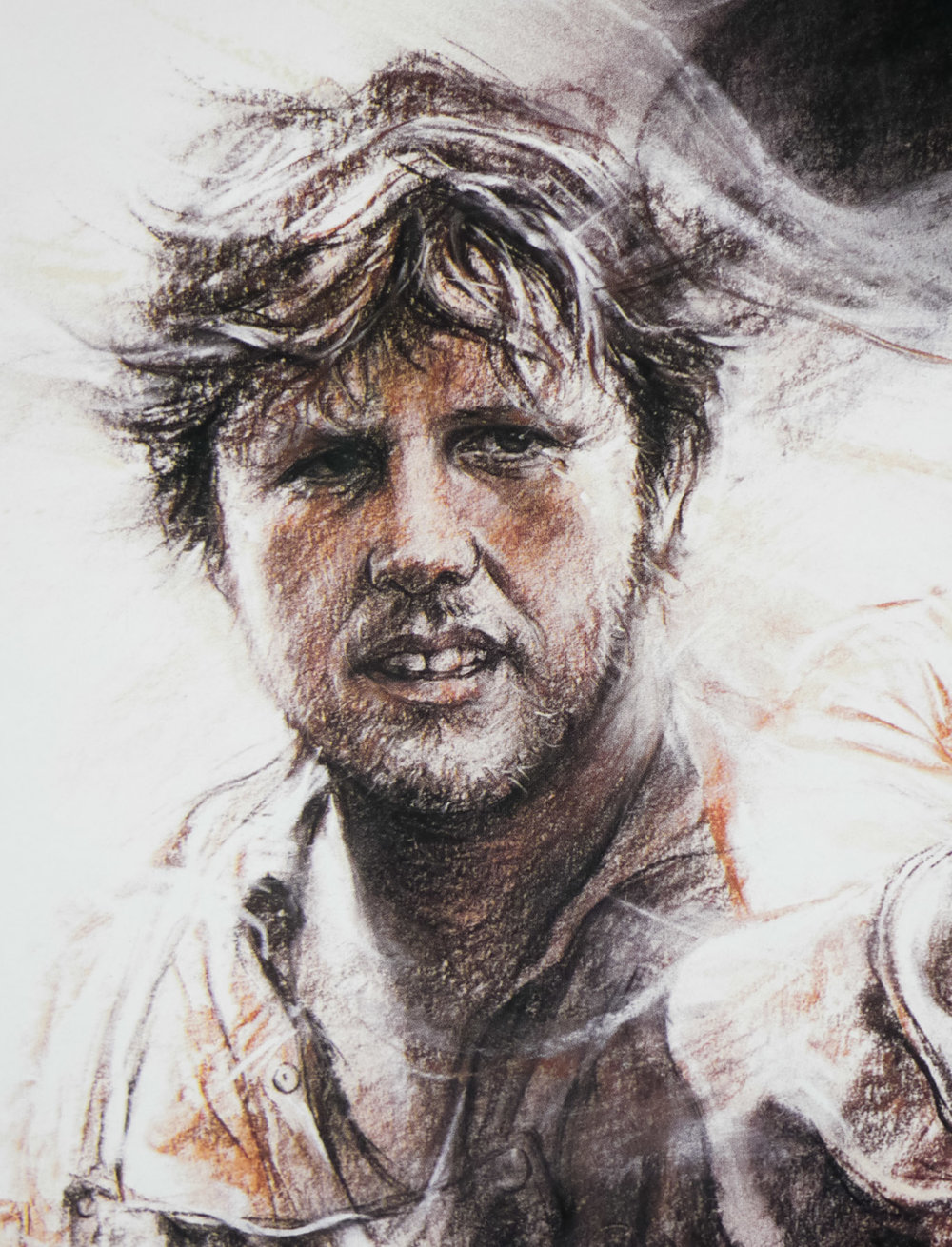 Title
AKA

La Vengeance mexicaine (France)
Year of Film
Director
Starring
Origin of Film
Genre(s) of Film
Type of Poster
Style of Poster

--
Origin of Poster
Year of Poster
Designer
Artist
Size (inches)

27 2/16" x 41 1/16"
SS or DS

SS
NSS #

820030
Tagline

The Outlaw... The Outcast... And the Legend that was bigger than both of them.
Great artwork features on this US one sheet for the little-seen 1982 western Barbarosa. The film was the first American film to be directed the Australian producer/director Fred Schepisi who would go on to international success with films such as Roxanne and Six Degrees of Separation. It stars the legendary country musician Willie Nelson who forged a career in acting towards the end of the 1970s and this was one of his first feature films. He appears alongside Gary Busey who plays a young farm boy who joins up with Nelson's titular outlaw. The plot is described thusly on IMDb:
Karl Westover (Busey), an inexperienced farm boy, runs away after unintentionally killing a neighbor, whose family pursues him for vengeance. He meets Barbarosa, a gunman of near-mythical proportions, who is himself in danger from his father-in-law Don Braulio, a wealthy Mexican rancher. Don Braulio wants Barbarosa dead for marrying his daughter against the father's will. Barbarosa reluctantly takes the clumsy Karl on as a partner, as both of them look to survive the forces lining up against them.
The film appears to have only been released in a few countries, including the US and Australia but was well received by critics at the time. The artwork on this one sheet appears to have been used to promote the film in most of the markets in which it was released. It features the signature (see picture 9) beloning to an artist called George Tsui. A reader of the site commented and helped me identify him after I'd struggled to read the signature originally. I've struggled to find out much in the way of biographical details about him other than that he was born in Hong Kong and moved to New York in the late 60s. He first studied at the School of Visual Arts and later majored in oil painting at the Art Students League.
According to this site Tsui worked for NBC for a number of years and won the 1997 Emmy Award for Best Individual Art and Craft. That site also features other pictures of his work. Apparently he worked on other film posters (the titles of which I'm struggling with) and a series of posters for the 1984 Winter Olympics. If anyone has any more information about the artist and his work on film posters please get in touch.