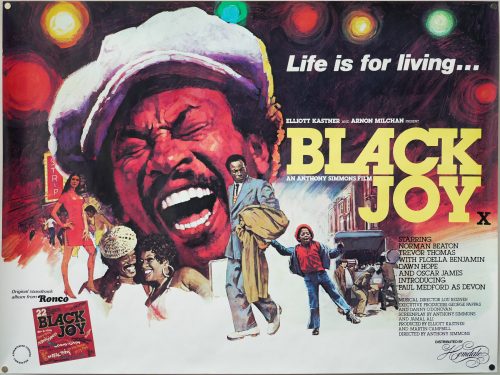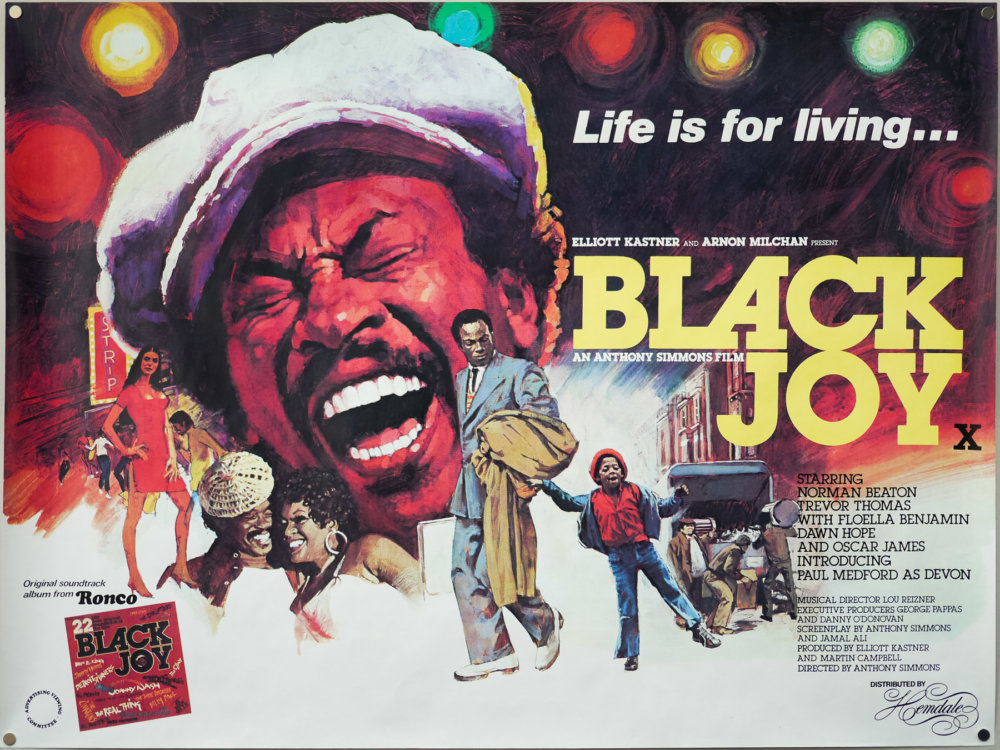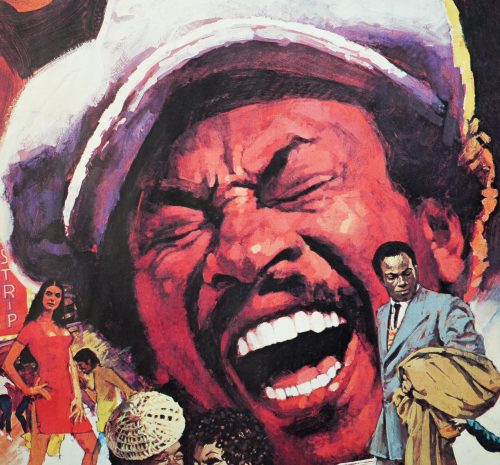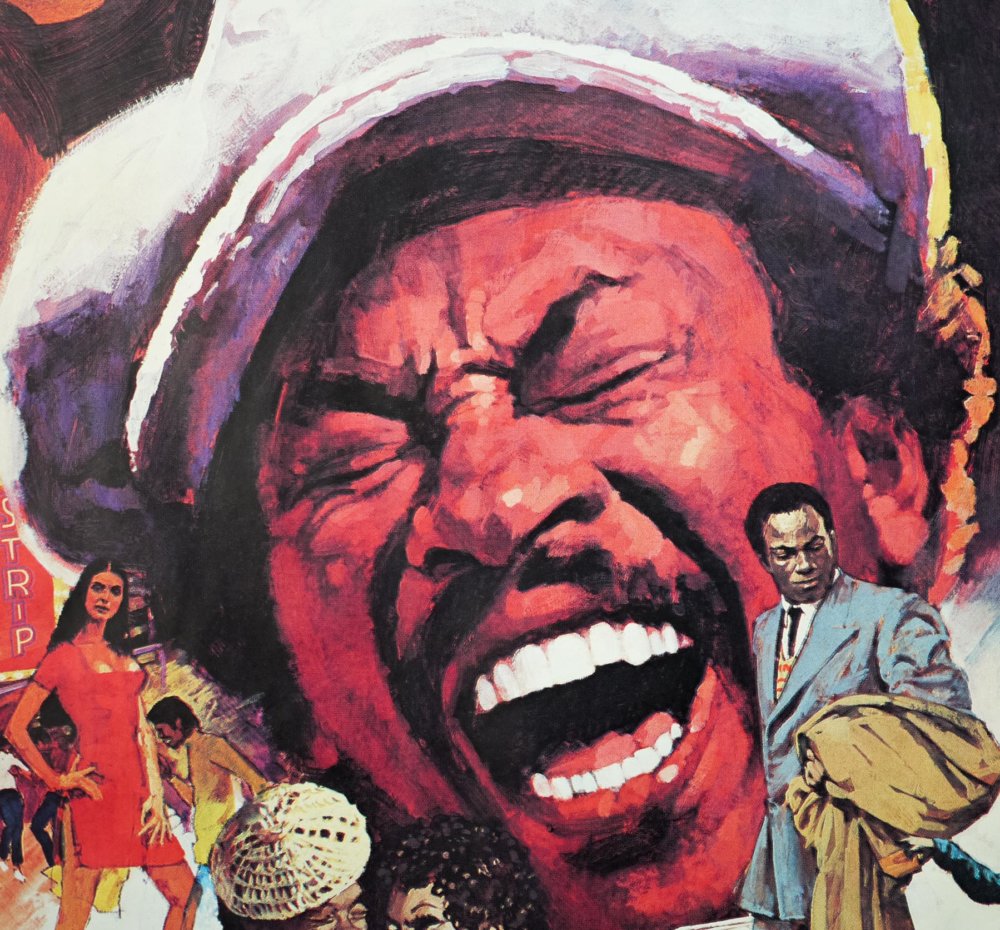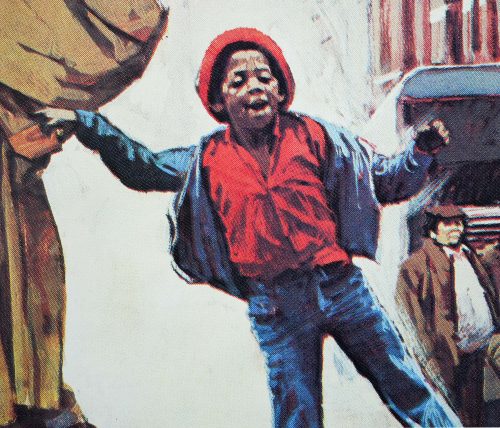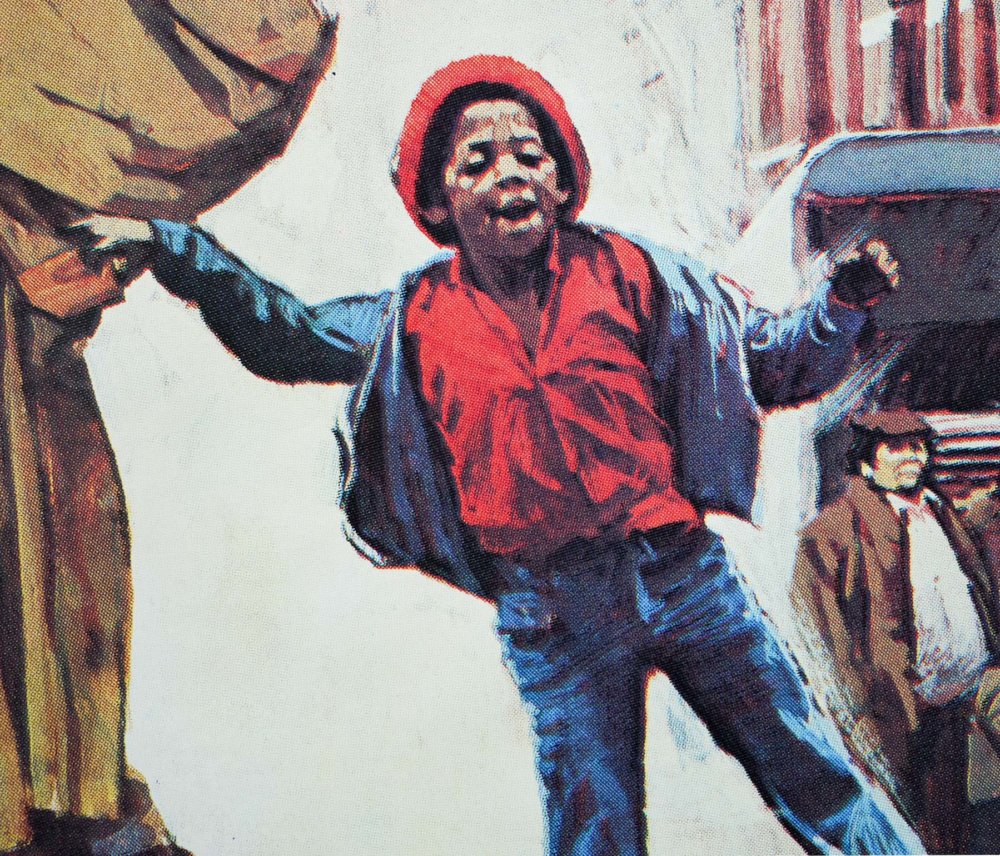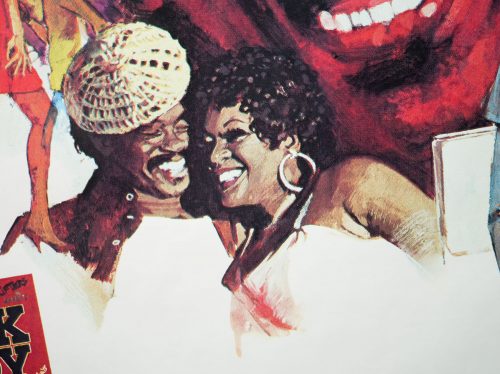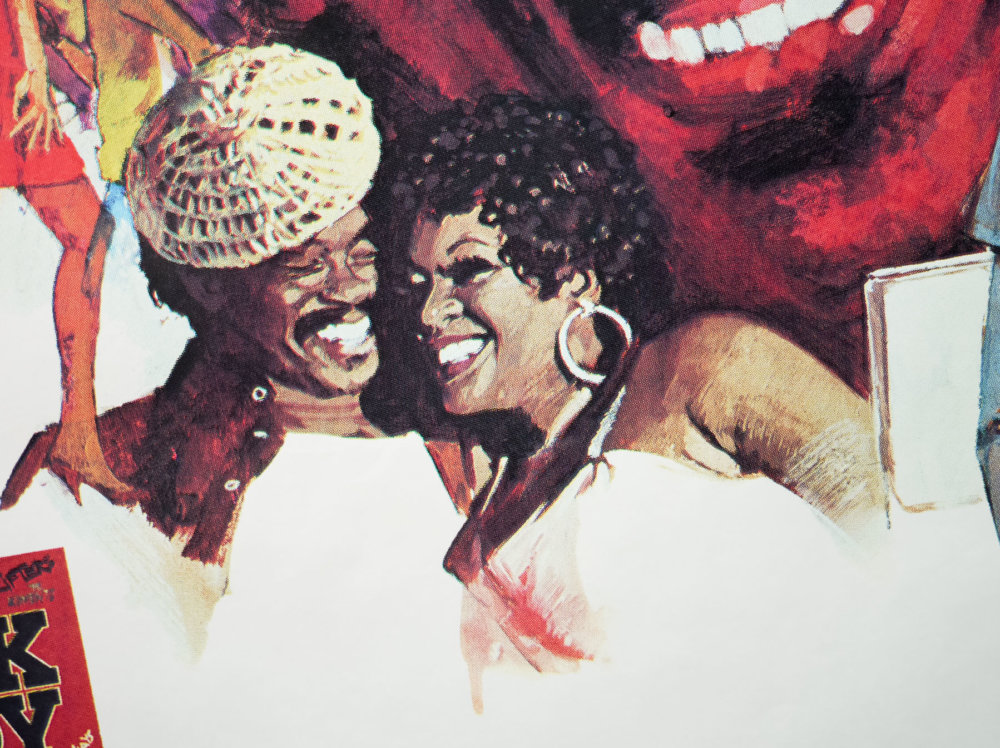 Title
AKA

--
Year of Film
Director
Starring
Origin of Film
Genre(s) of Film
Type of Poster
Style of Poster

--
Origin of Poster
Year of Poster
Designer
Artist
Size (inches)

30" x 39 15/16"
SS or DS

SS
Tagline

Life is for living...
Excellent artwork by the Italian artist Arnaldo Putzu features on this quad poster for the release of the 1977 British film Black Joy. Based on a stage play called 'Dark Days and Light Nights' by Jamal Ali (who also wrote the screenplay) it was directed by the late Anthony Simmons. The film, something of a time capsule of a period in London's history, is a culture-clash comedy about a Guyanese country boy called Ben Jones (Trevor Thomas) who arrives in the borough of Brixton. Ben had assumed life will be easier in the UK but after meeting several streetwise characters, including a wannabe hustler called Dave King (Norman Beaton), he soon learns that not everyone is out for his best interests.
The film notably stars Floella Benjamin a Trinidadian actress who is famous for her work as a presenter on children's TV programmes in the 1970s and 80s, including Play School, and more recently for her extensive charity work and as the chancellor of the University of Exeter. In 2010 she was made a Baroness as a Liberal Democrat Life Peer and is a member of the House of Lords.
Arnaldo Putzu was born in Rome in 1927 and began painting from a very early age. In 1948 he began his relationship with the world of film publicity under the guidance of the famous artist Enrico De Seta. Eventually Putzu would gain enough confidence in his abilities to set up his own agency and it was this move that saw him getting involved in work for the British studio Rank. Eric Pulford was so impressed with his work that he brought him over to London to work at Downtons in 1967.
The artist worked on many quads whilst over here and also gained notoriety for lending his talents to the popular children's magazine Look-in, for which he painted almost every cover during its publication lifetime. His best-known quad is undoubtedly the one he painted for the Michael Caine gangster classic Get Carter in 1971. My friend, and author of the must-own British Film Posters, Sim Branaghan met Putzu during the making of his book and describes it as a very memorable experience in the interview I published in 2012. Putzu sadly passed away the same year, aged 85, and Sim wrote an excellent obituary for The Guardian newspaper, which can be read here.