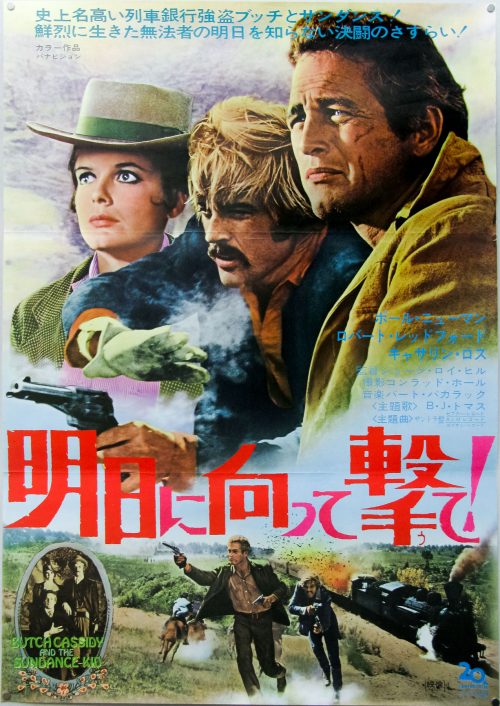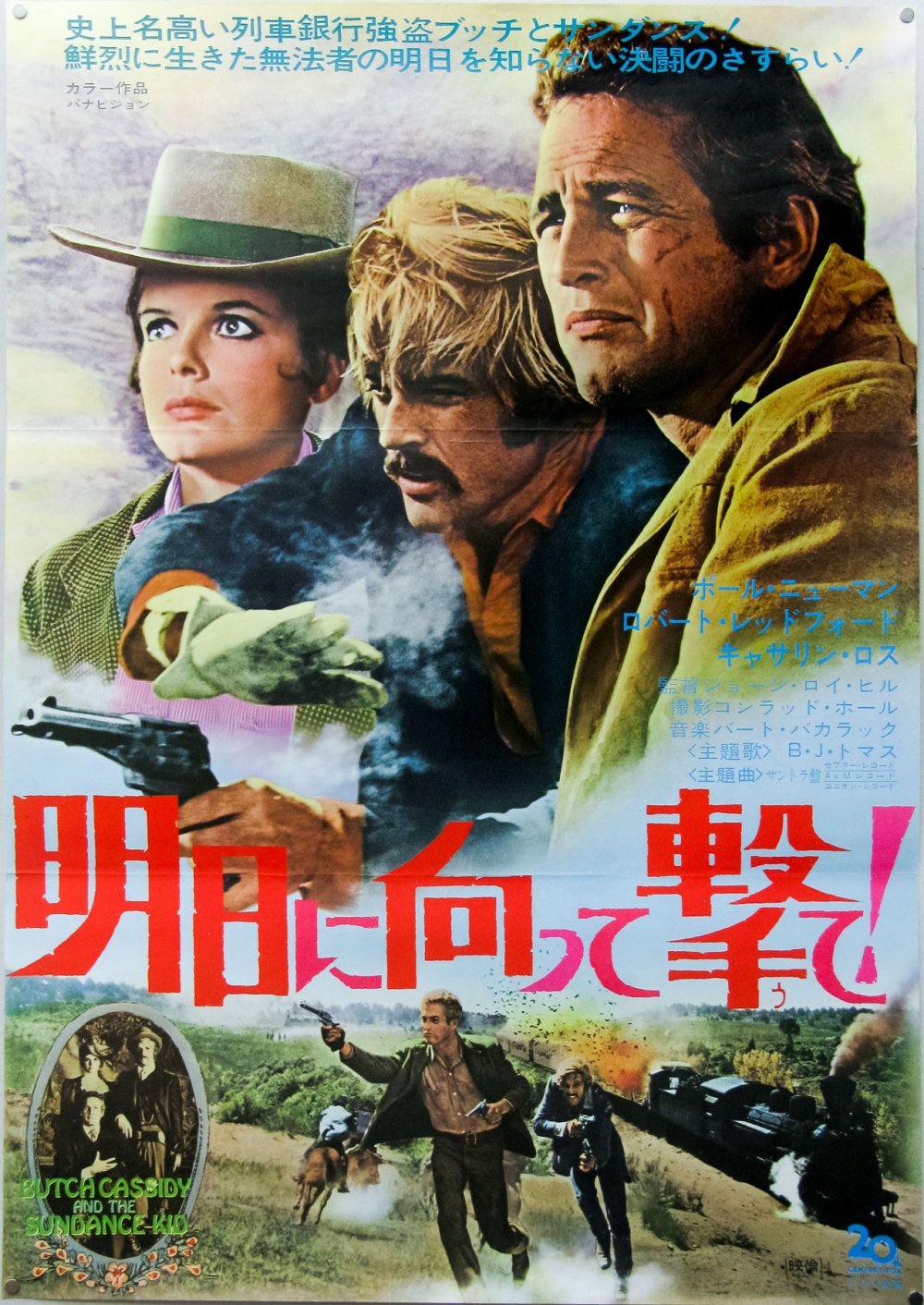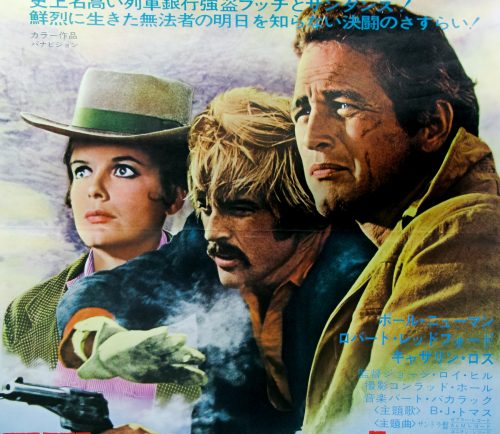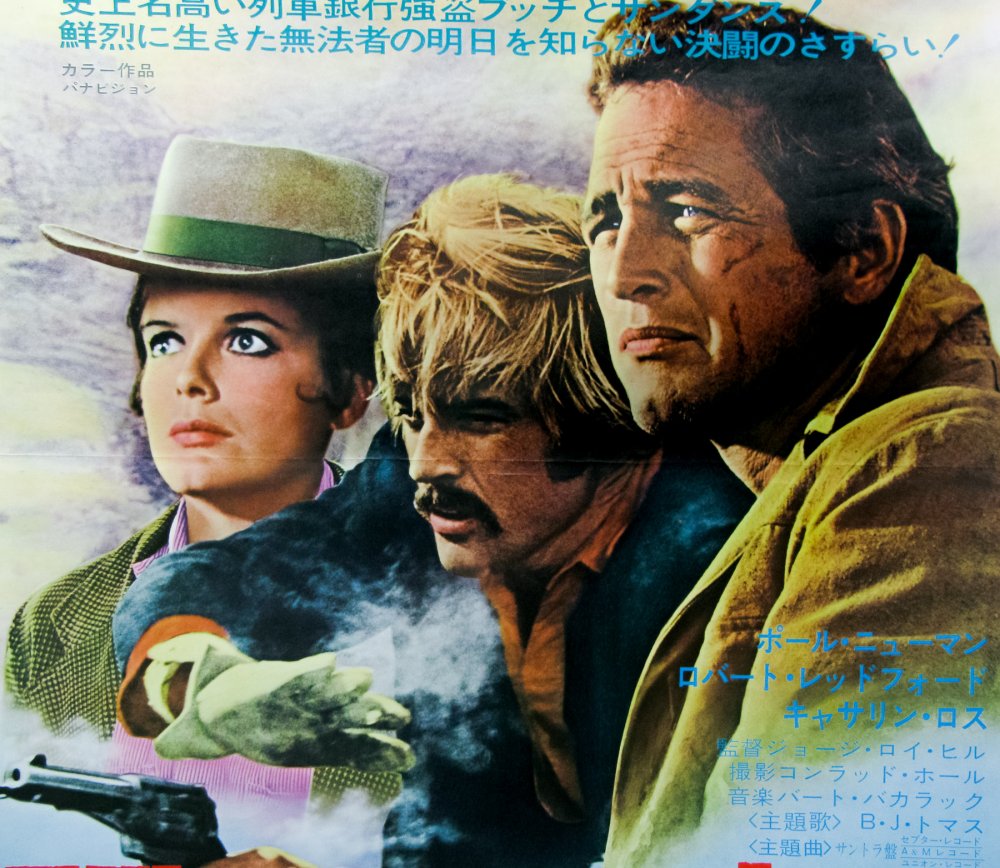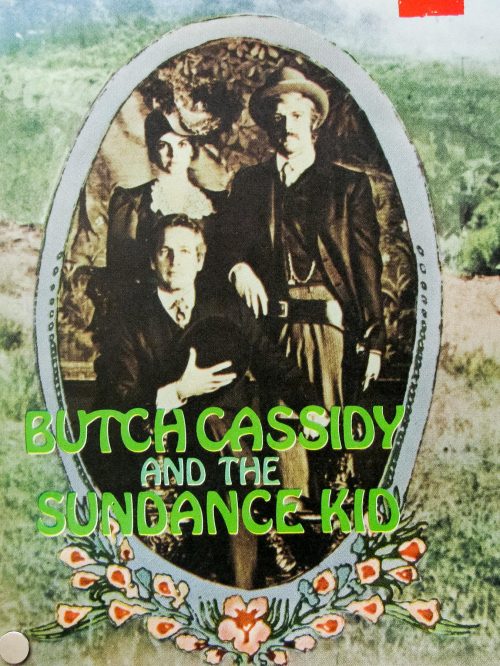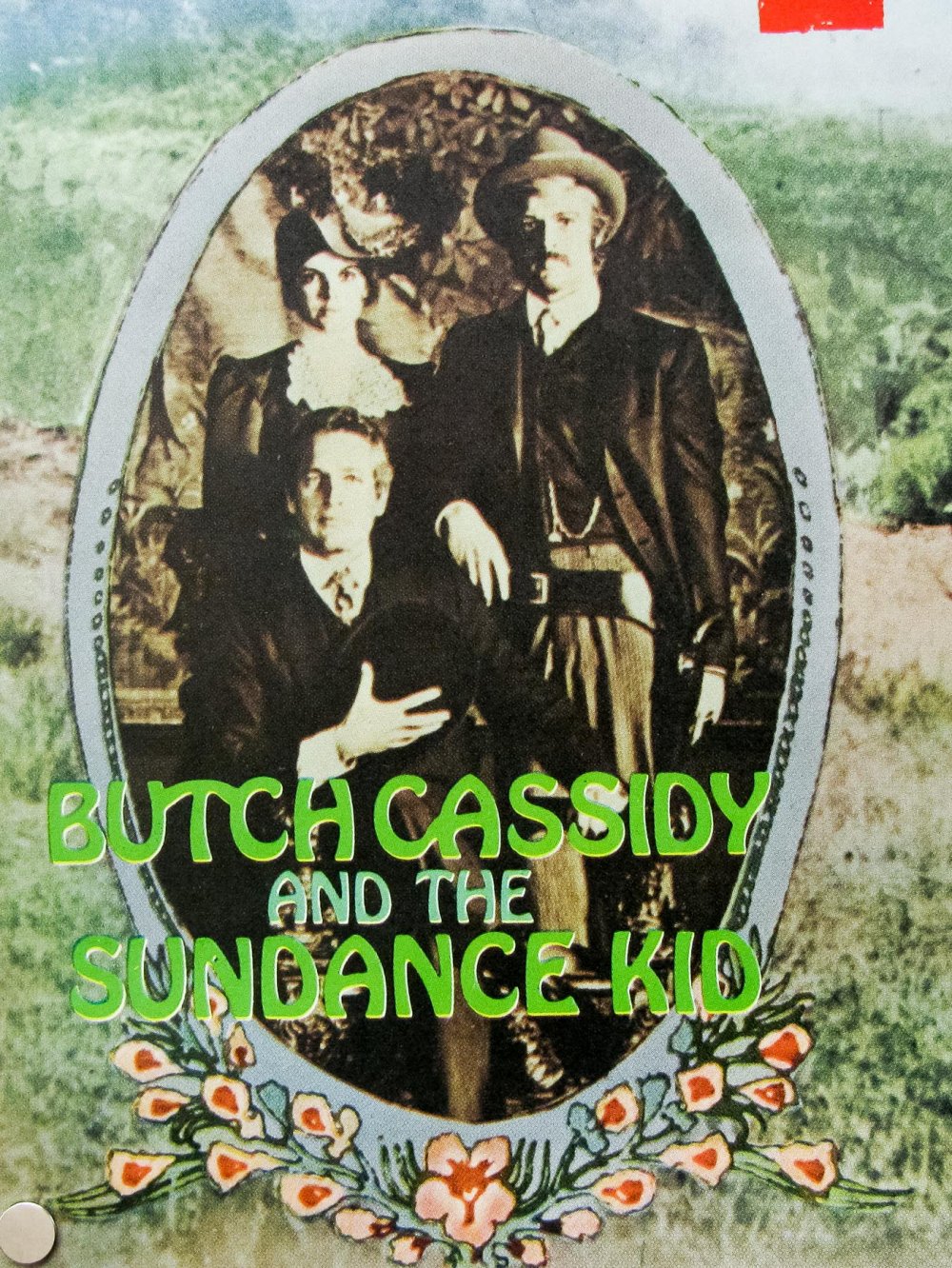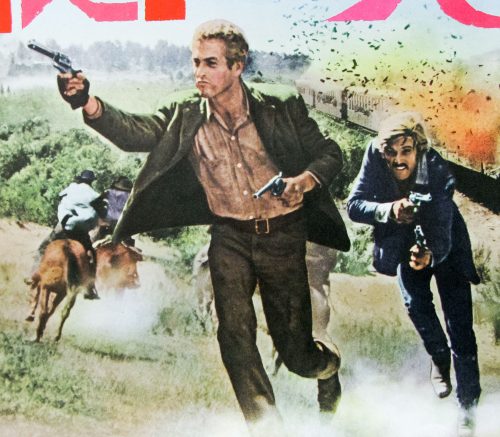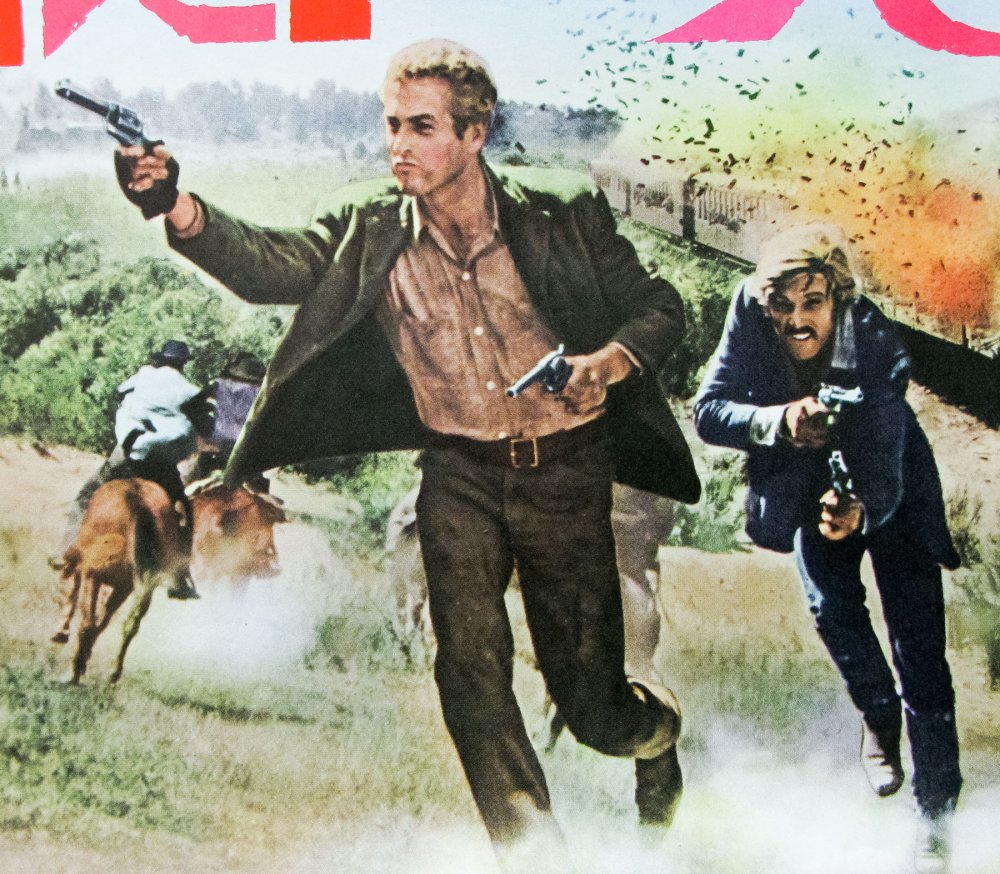 AKA

--
Year of Film
Director
Starring
Origin of Film
Type of Poster
Style of Poster

--
Origin of Poster
Year of Poster
Designer
Artist
Size (inches)

20 5/16" x 28 11/16"
SS or DS

SS
NSS #

--
Tagline

--
A unique design on this Japanese B2 for the 1969 take on the true story of the infamous Wild West outlaws Butch Cassidy and the Sundance Kid, here played by Paul Newman and Robert Redford in arguably their greatest screen roles. George Roy Hill would later go on to direct the pair again in the equally brilliant con men caper The Sting (1973).
The film follows the pair as they rob from money trains with varying success (a botched effort can be seen on the poster) and are forced to flee America after a posse of bounty hunters are unleashed to track them down. Arriving in Bolivia with the Sundance Kid's lover, Etta Place (played by the gorgeous Katharine Ross), the duo try to make an honest living working as security guards. It's not long before a violent incident sends them back to their old ways and on a collision course with destiny. The film features arguably the most famous freeze-frame ending in cinematic history.
A number of excellent posters for the film can be viewed here. The original trailer is on YouTube.