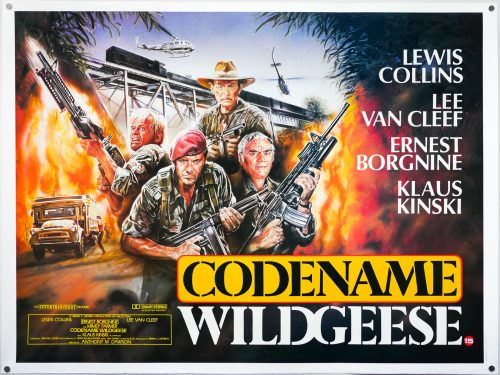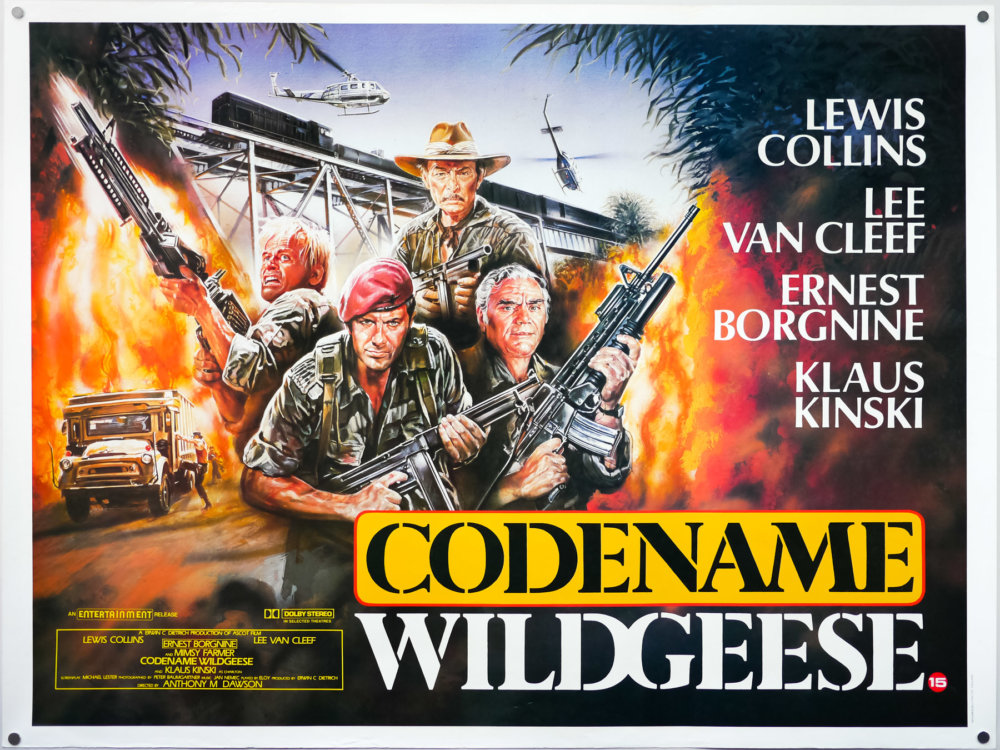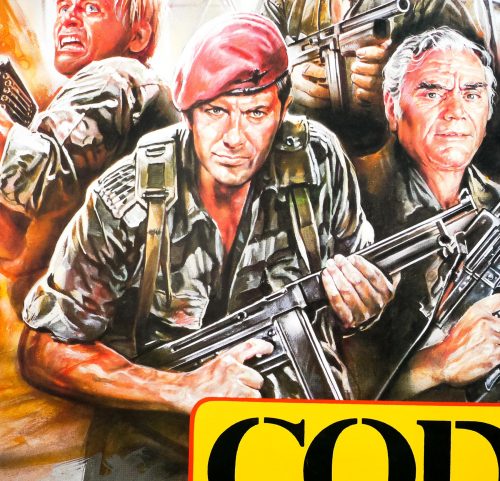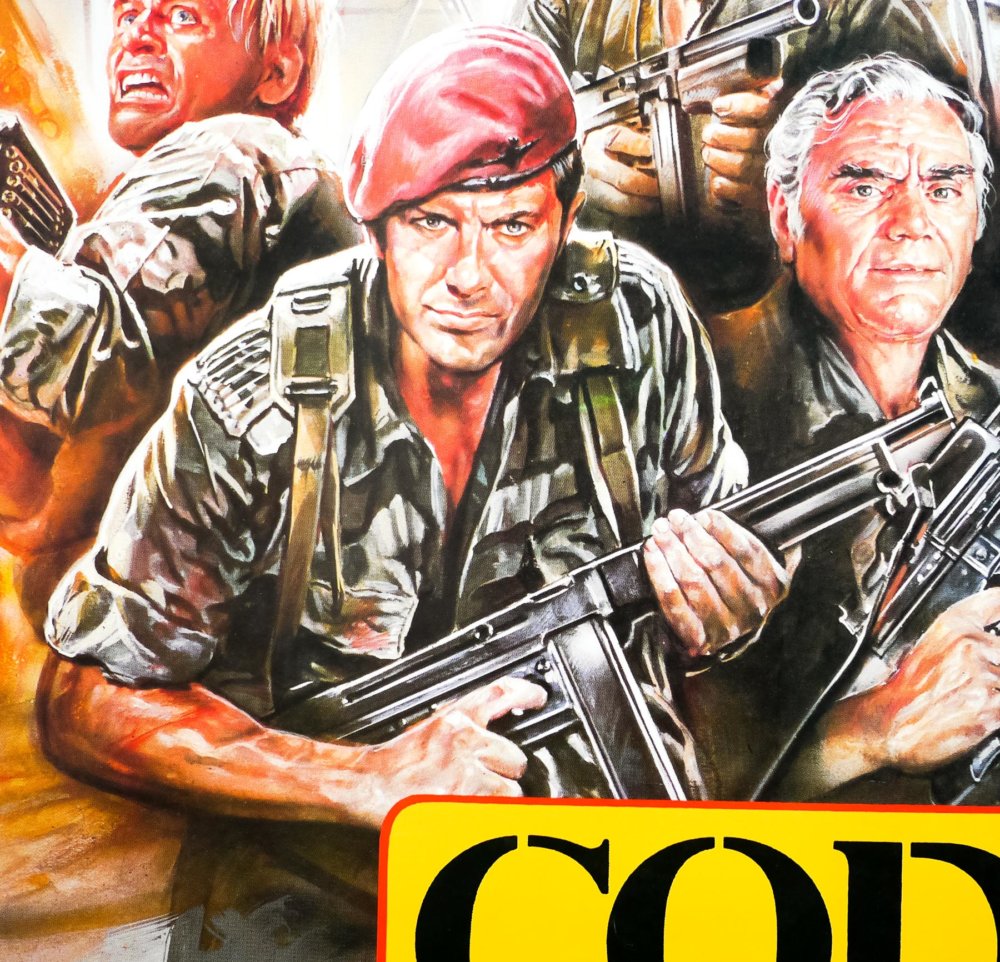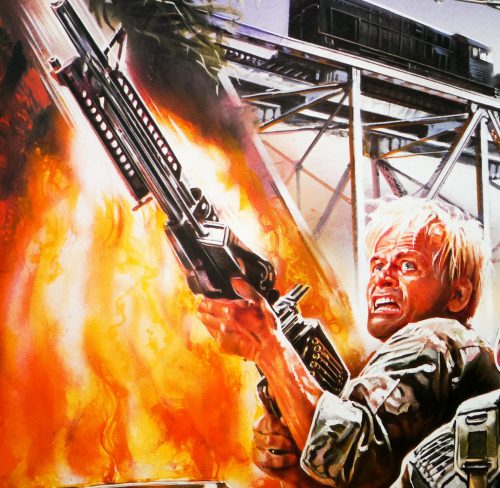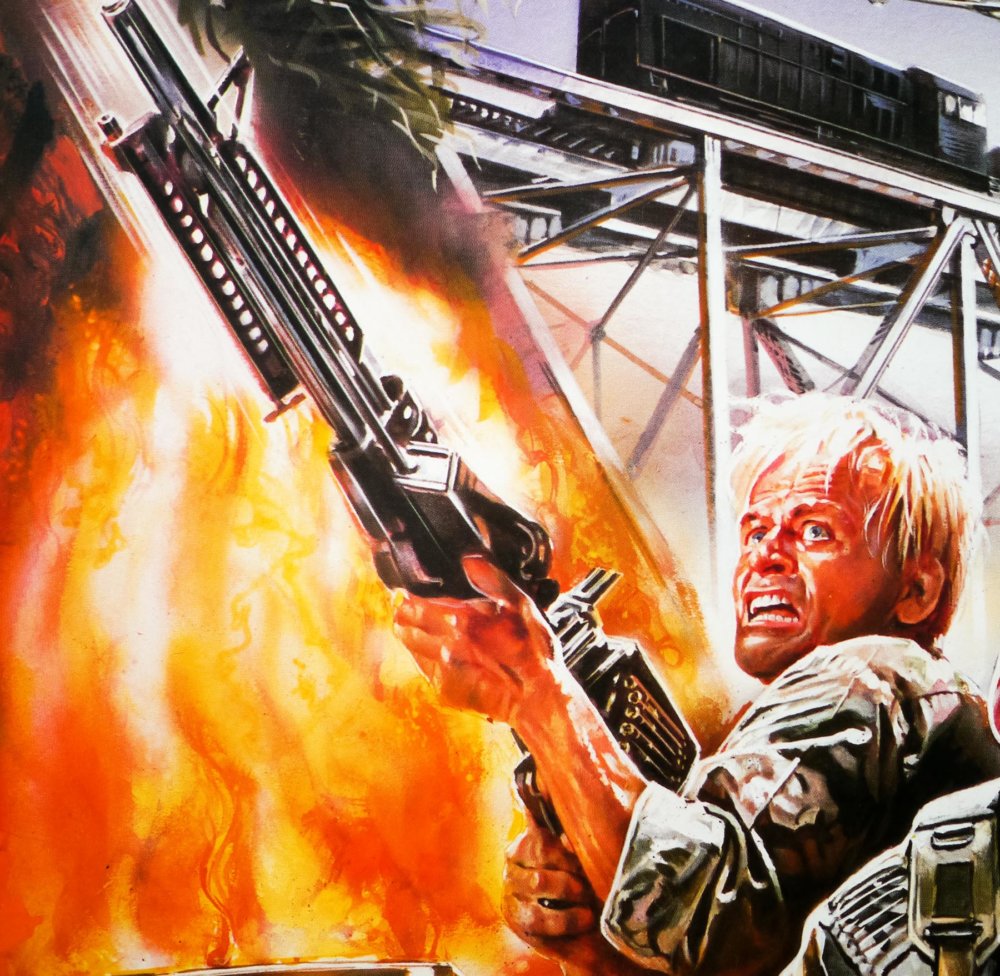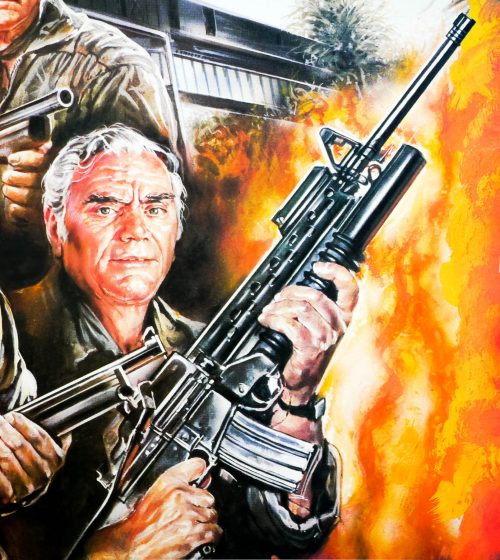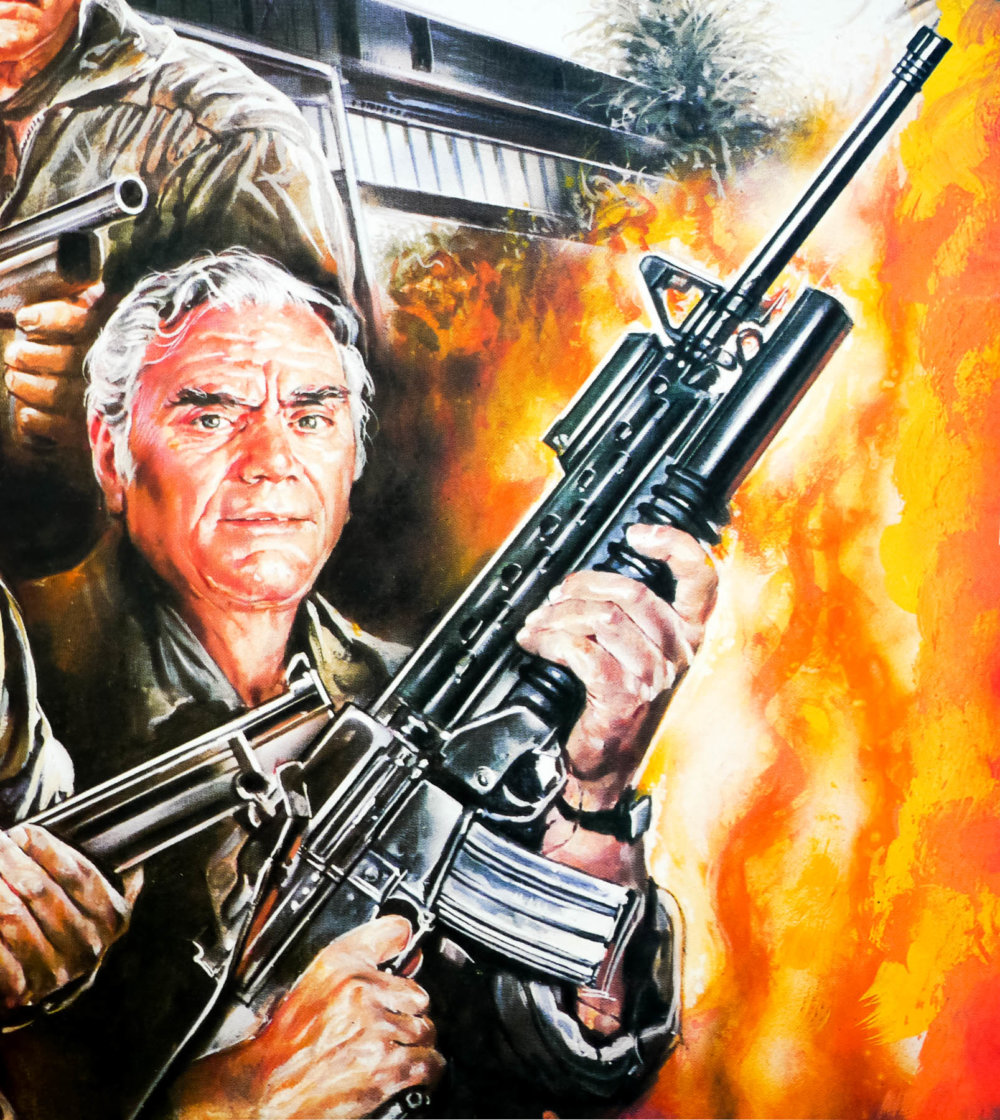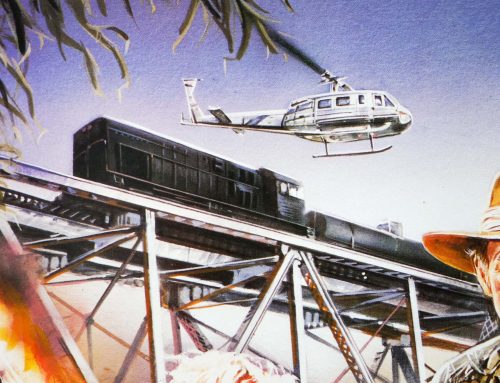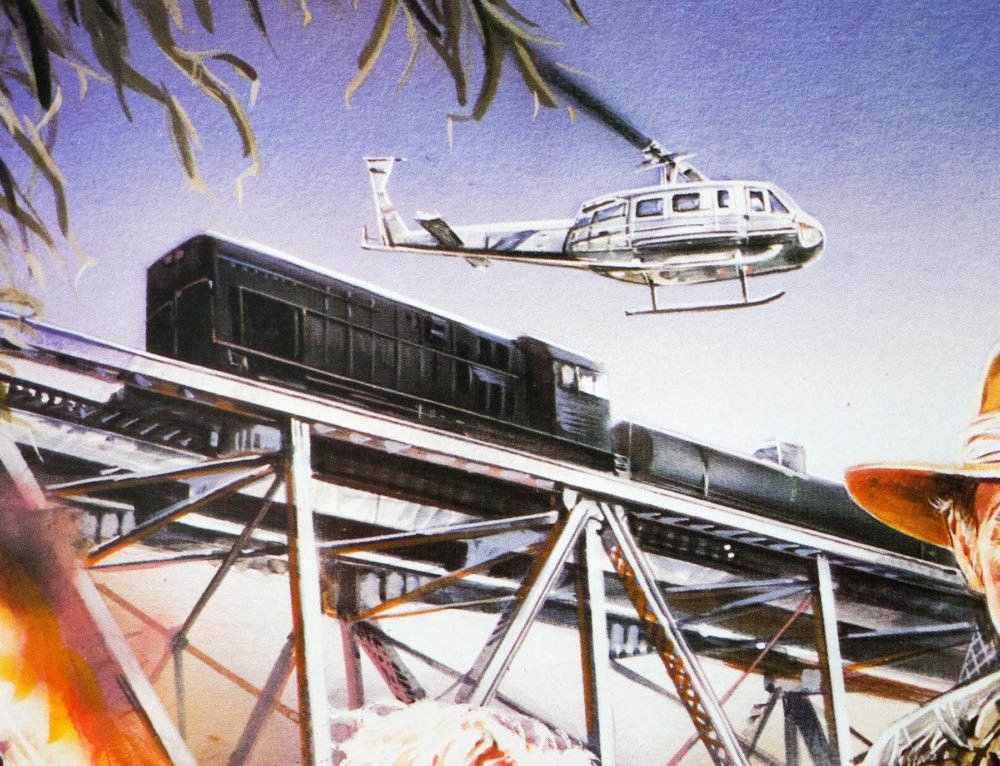 Title
AKA

Geheimcode: Wildgänse (Germany - original title) | Arcobaleno selvaggio [Wild Rainbow] (Italy) | Code name: Wild Geese (alt. spelling)
Year of Film
Director
Origin of Film
Type of Poster
Style of Poster

--
Origin of Poster
Year of Poster
Designer
Size (inches)

30 2/16" x 40"
SS or DS

SS
Tagline

--
Codename Wildgeese is a 1984 entry in the 'Macaroni Combat' genre of Italian-made action/war films that was helmed by the prolific director Antonio Margheriti (most often credited as Anthony M. Dawson) and is usually associated with the 1978 British film The Wild Geese. Both films are ensemble-cast action films in which Western mercenaries are sent into 'wild', lawless, dictator-ruled countries to carry out a mission and escape alive. Both films feature aging cast members who probably should have known better and I don't doubt that Margheriti and his enterprising distributors chose the Wildgeese element of the title to capitalise on the success of the earlier film.
The late Lewis Collins, known for his leading man roles in action-fare such as TVs The Profressionals and the 1982 British action film Who Dares Wins, appears as the leader of a mercenary group which is employed covertly by the DEA (in the shape of Ernest Borgnine) and sent into the opium-producing area in Asia known as the Golden Triangle to attempt to stem the supply of illegal opium to the west. His team, which includes pilot China (Lee Van Cleef), make their way into the Triangle and engage an enemy base in a quarry before pushing onto the factories and a fiery showdown.
The film is largely a damp squib with very little in the way of memorable action sequences or an engaging script. The effects and gunplay are largely poor and the editing and soundtrack are notably bad. It's certainly not a patch on The Wild Geese, which in itself was no masterpiece.
A reader of the site, Andrew Lamb, got in touch to confirm that the quad is an adaptation of artwork that was painted by the Italian artist Enzo Sciotti and originally intended for, I believe, the German poster. Andrew commented the following (the original can be seen at the bottom of the page):
It was later adapted for the UK quad using a photo duplicate of the original artwork, with paint applied around the edges to fill the quad size, then new titles applied over the top. This was done by Tom Chantrell. My guess is that he was commissioned to paint the artwork and liked Sciotti's art so much that it was suggested by him and agreed upon to be used instead. I'm not 100% certain of this, however I own the original artwork layout for the UK quad and it came from a lot of Tom Chantrell's work. So that's my hunch.