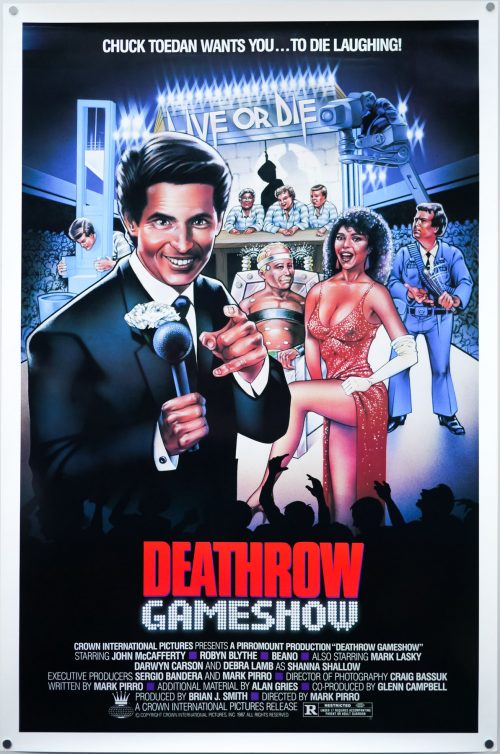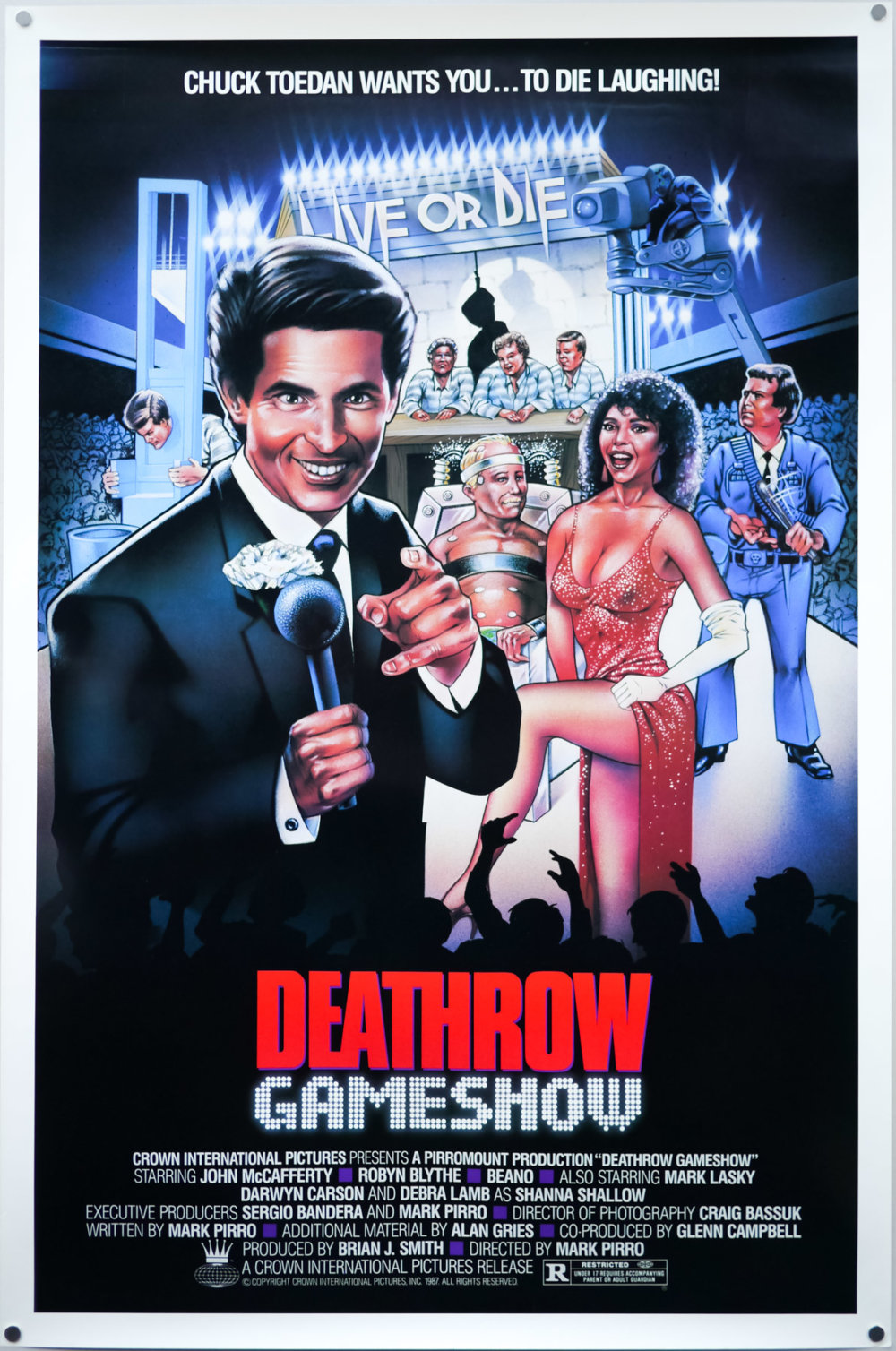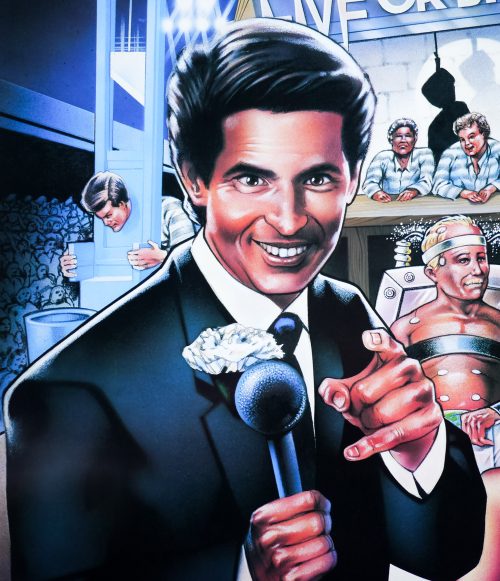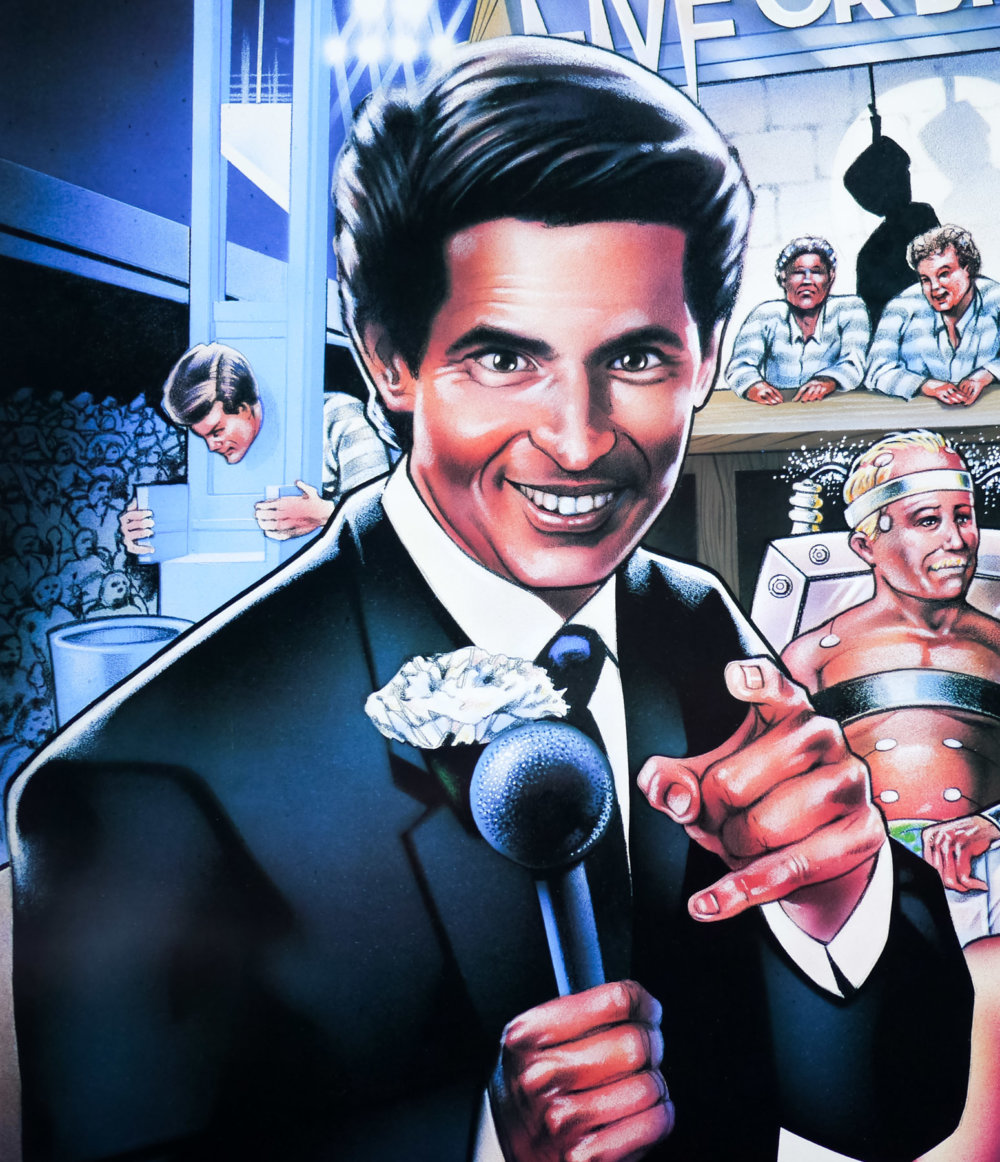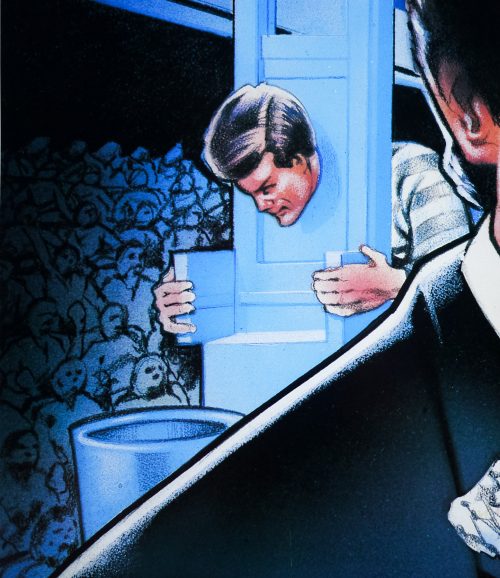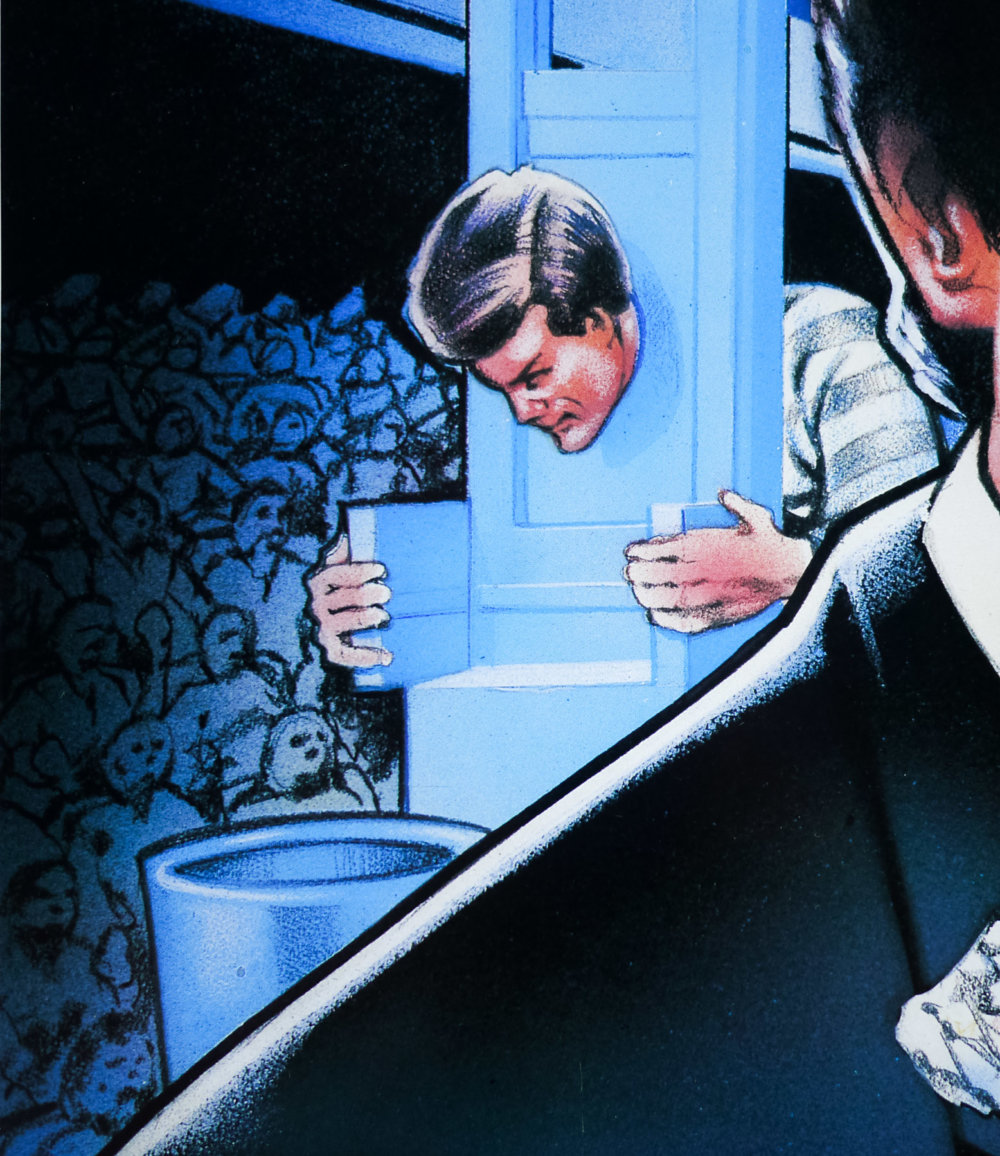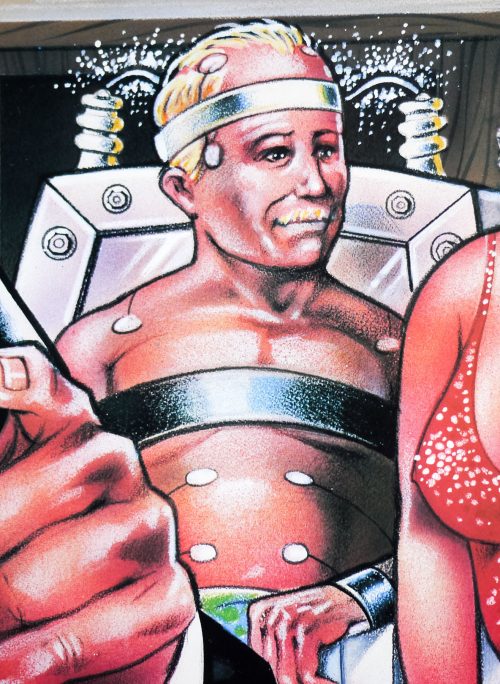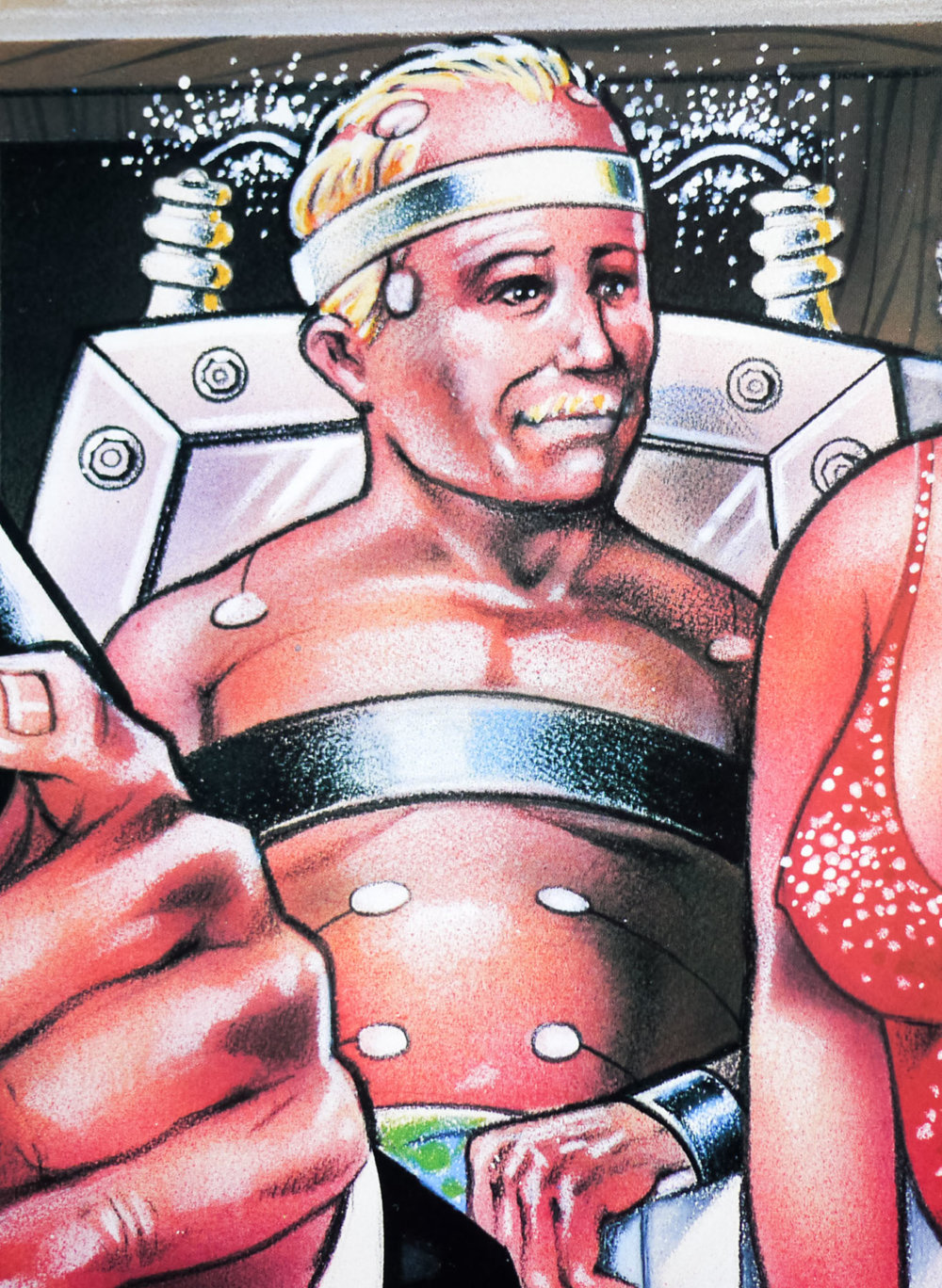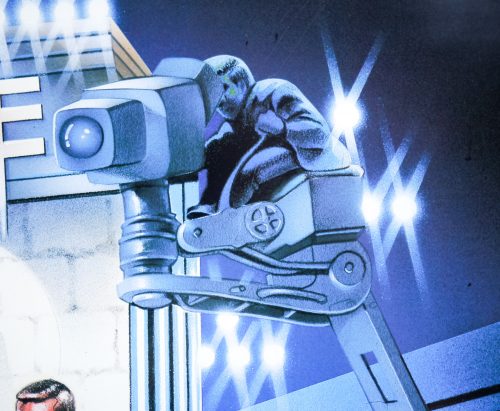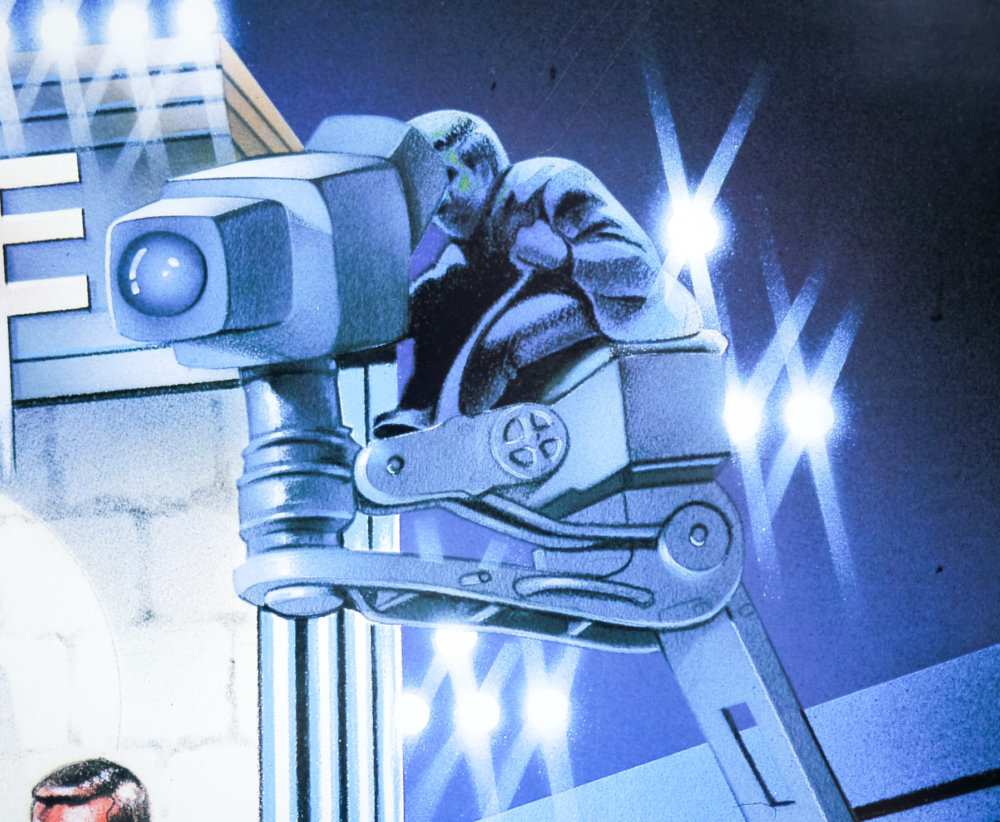 Title
Year of Film
Director
Starring
Origin of Film
Genre(s) of Film
Type of Poster
Style of Poster

--
Origin of Poster
Year of Poster
Designer
Artist
Size (inches)

27 3/16" x 40 15/16"
SS or DS

SS
NSS #

--
Tagline

Chuck Toedan Wants You ... To Die Laughing!
Deathrow Gameshow is, as you can probably guess, an ultra-low budget b-movie from producer-writer-director Mark Pirro. Not to be confused with the Texan musician, Pirro had made headlines two years earlier with the release of his first film, A Polish Vampire in Burbank, which was produced on a budget of $2500 but went on to gross over $1 million in home video and cable distribution deals. Under the cheekily-monikered Pirromount Pictures, Pirro has written and directed ten features. He continues to work to this day and has a new film due out next year.
As far as I can ascertain, Deathrow Gameshow was given a cinema release in the US but was straight-to-video in most other markets, including the UK. The plot is described thusly on IMDb:
Chuck Toedan is the host of a game show featuring death row convicts competing in life-or-death contests in hopes of cheating the executioner or, at the very least, winning some nice prizes for their next of kin. Not surprisingly, Chuck has made more than a few enemies, from outraged viewers trying to ban his show, to families of losing contestants looking for revenge. A hitman hired by one such family has shown up at Chuck's office, and he'll need to enlist the help of his most outspoken critic to keep from ending up like most of his contestants.
Although not a hit whilst in cinemas, I believe that Deathrow Gameshow has gained something of a cult following thanks to its ubiquity on TV networks around the world towards the end of the 1980s. Reviews on IMDB are mixed, to say the least.
I've struggled to find out who painted the artwork on this one sheet poster so please get in touch if you have any ideas.
The original trailer can be seen here.