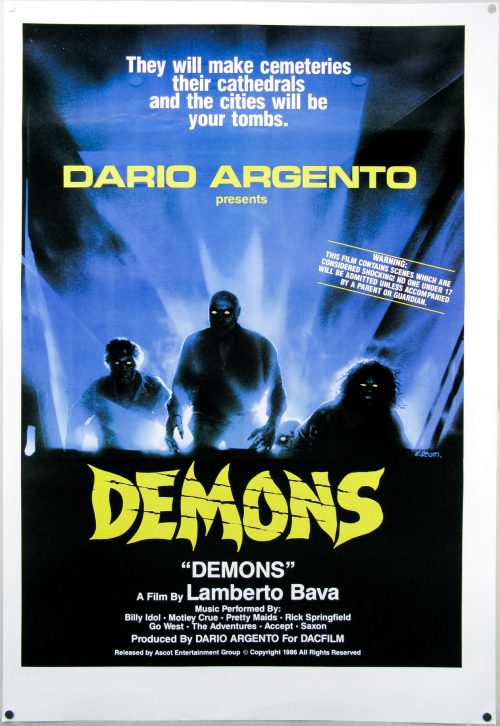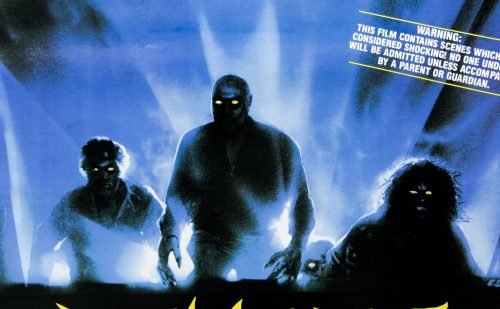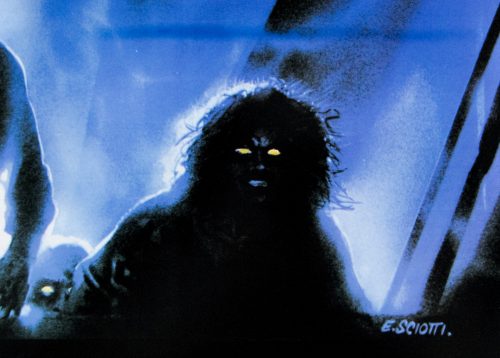 Title
AKA

Dèmoni (Italy - original title)
Year of Film
Director
Starring
Origin of Film
Genre(s) of Film
Type of Poster
Style of Poster

--
Origin of Poster
Year of Poster
Designer
Artist
Size (inches)

28" x 40 14/16"
SS or DS

SS
NSS #

--
Tagline

They will make cemeteries their cathedrals and the cities will be your tombs.
Directed by Lamberto Bava (son of legendary Italian director Mario) and produced by horror maestro Dario Argento, Demons is much loved by horror fans for its high quality gore, stylish look and great Claudio Simonetti score. It's definitely up with the best of Italian horror films (some other examples here). The plot is kept simple; the film focuses on a group of people trapped in an old Berlin cinema as a horde of ugly demons begin attacking and a fight for survival ensues.
The artwork on this poster is by the Italian artist Enzo Sciotti who is responsible for some of the best Italian cult film posters of the past 25 years.
Here's the original trailer on YouTube.