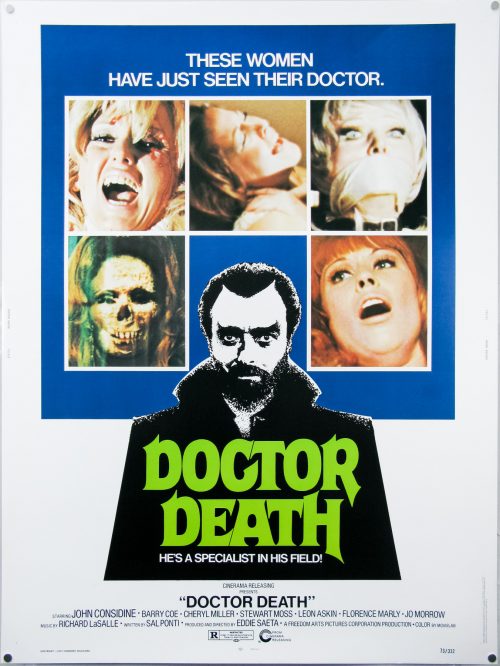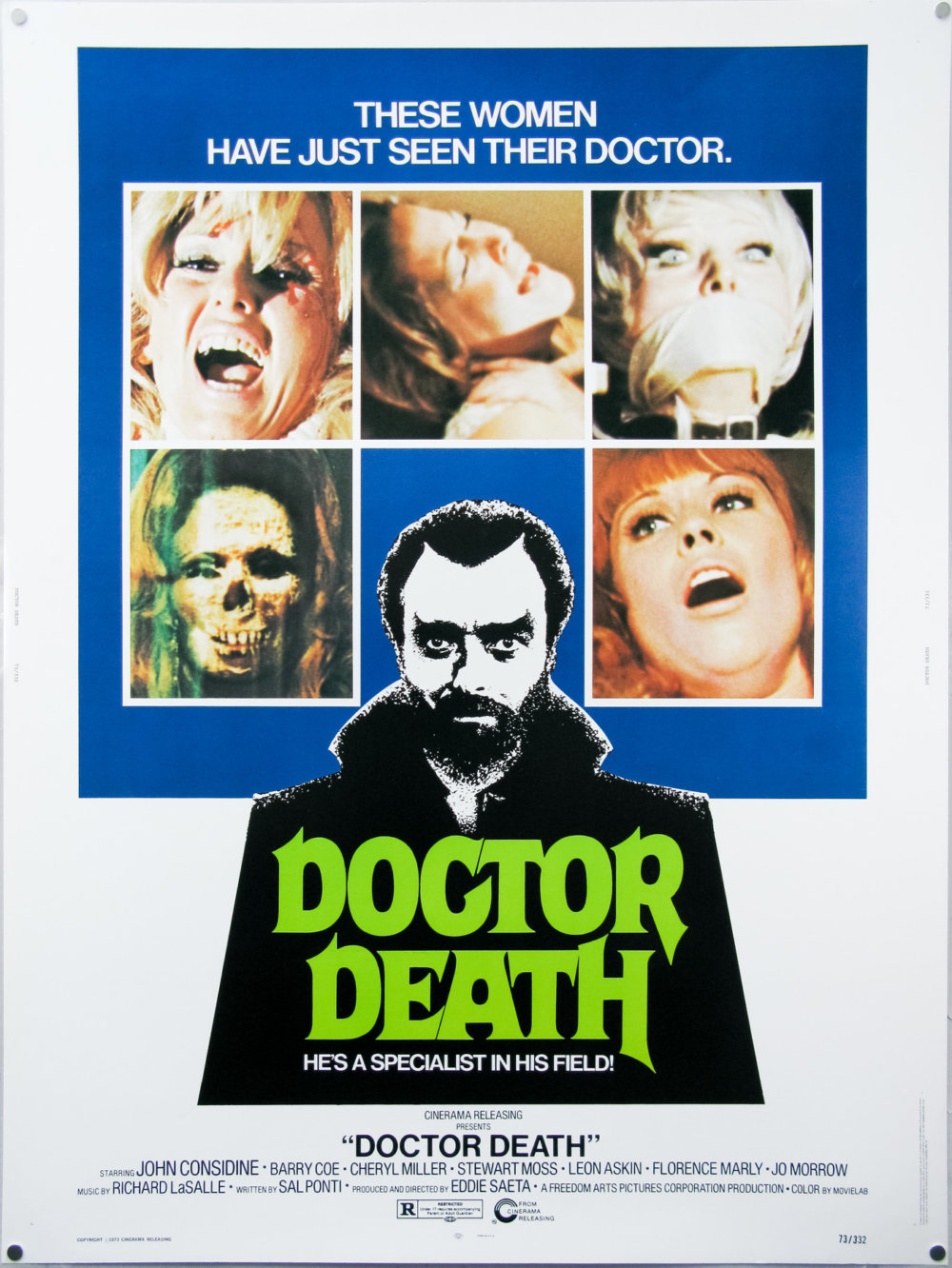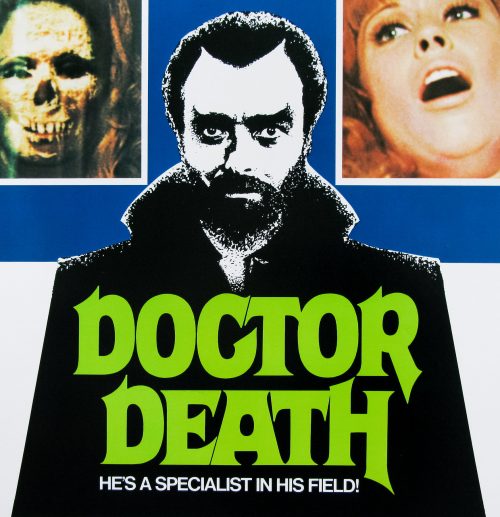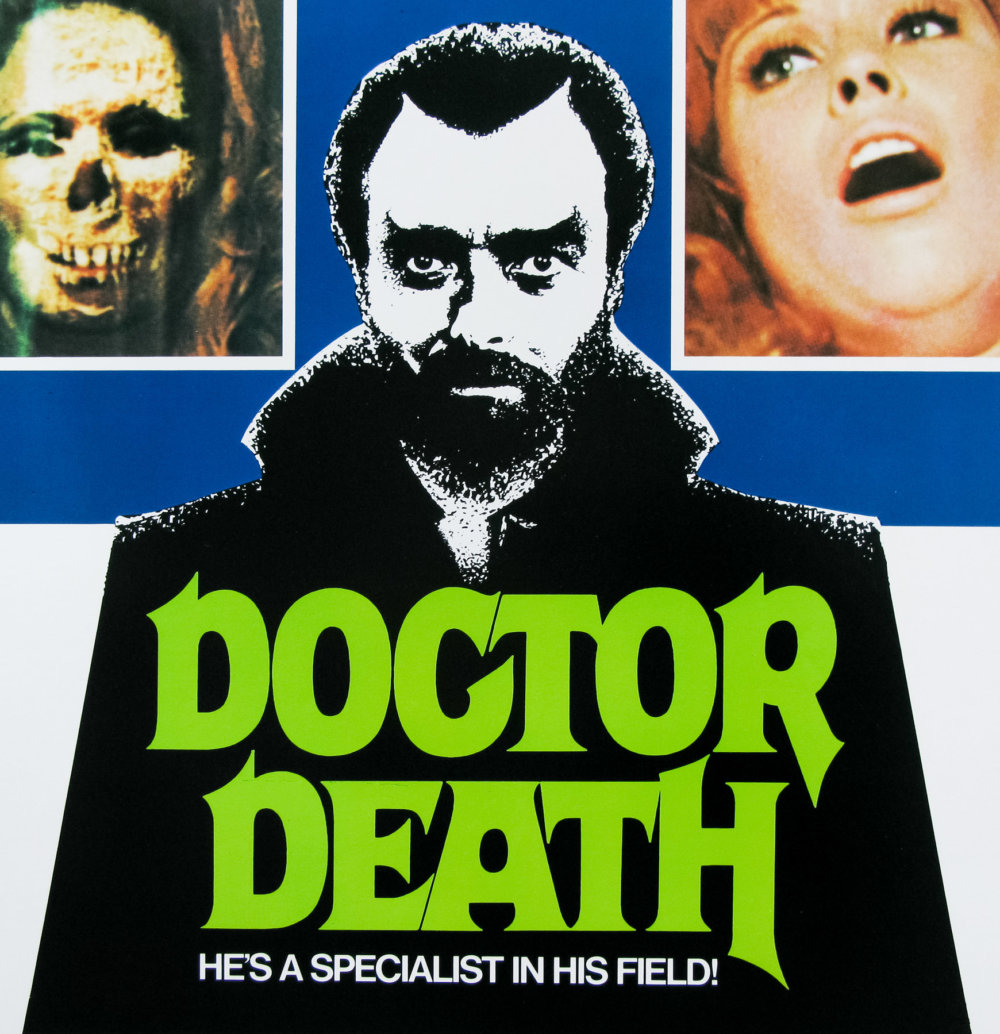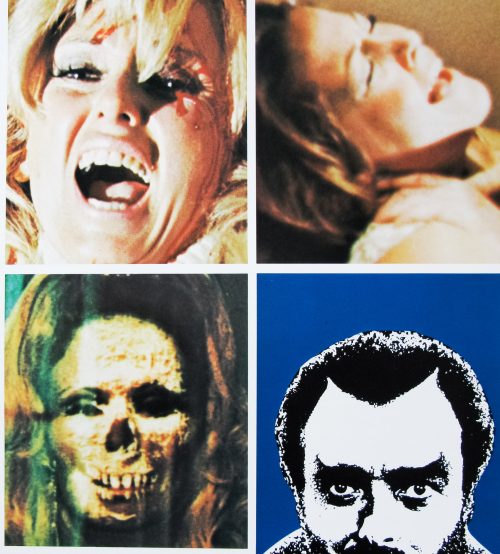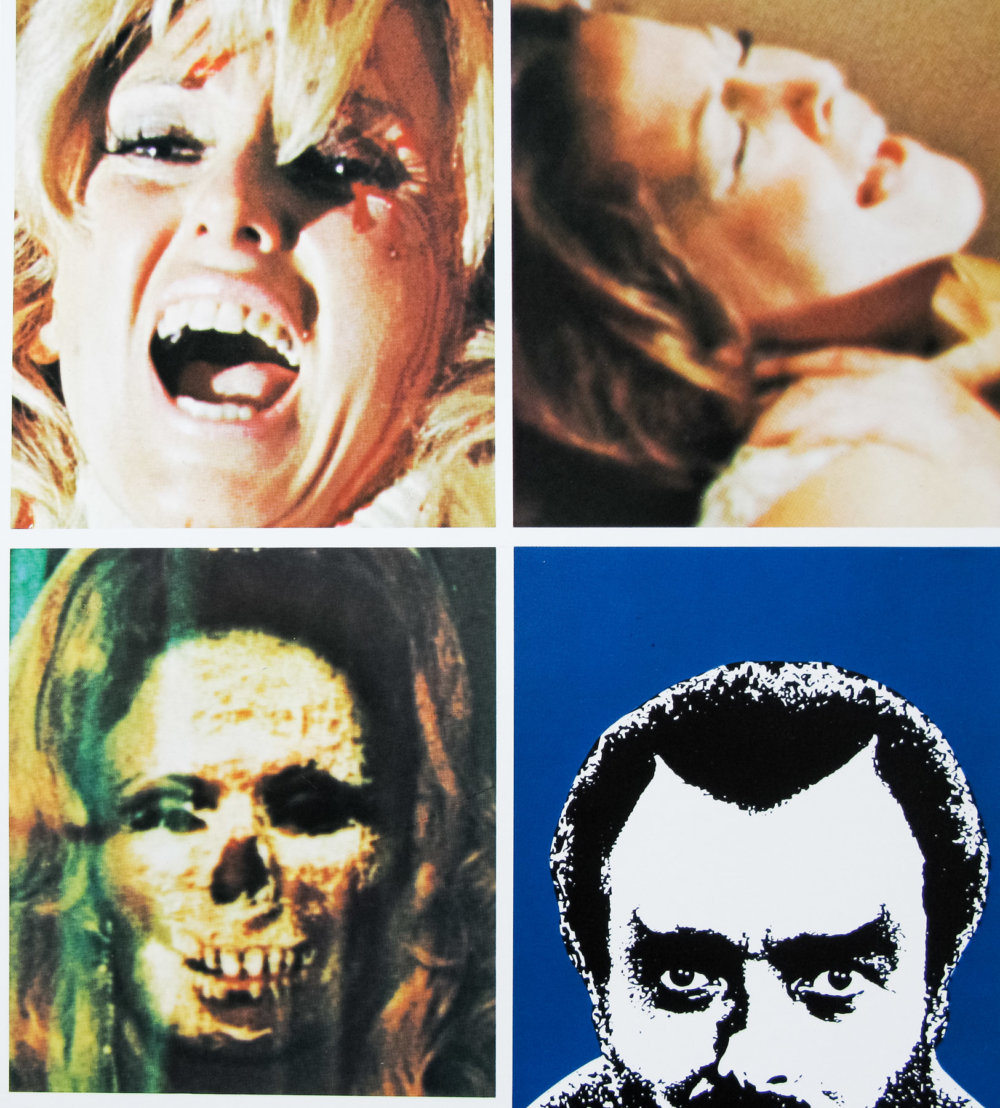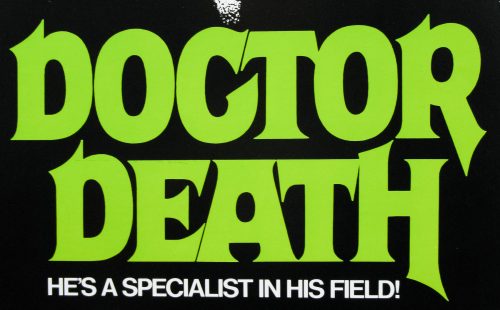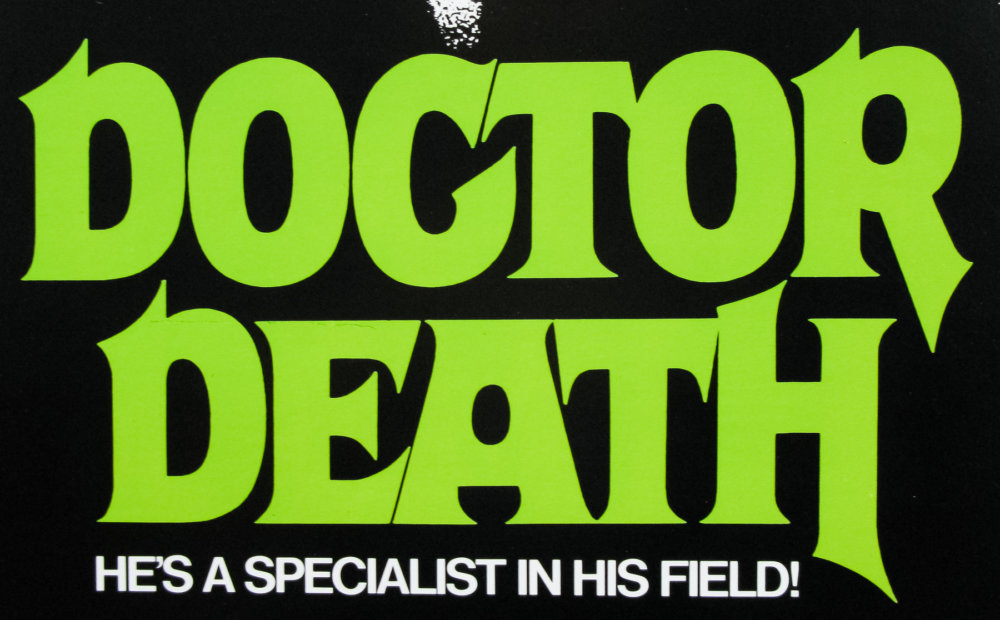 Title
AKA

Doctor Death: Seeker of Souls (alt. title)
Year of Film
Director
Starring
Origin of Film
Genre(s) of Film
Type of Poster
Style of Poster

--
Origin of Poster
Year of Poster
Designer
Artist
Size (inches)

30 1/16" x 40"
SS or DS

SS
NSS #

73/332
Tagline

These Women Have Just Seen Their Doctor | He's a Specialist in His Field!
A fairly obscure 1970s horror film that was apparently unavailable for many years after its initial limited cinema release. As per the IMDb plot description:
John Considine plays the flamboyant Dr. Death, a thousand-year-old magician who has mastered the art of transferring souls from one body to another and thereby manages to perpetuate himself by jumping from one body to the next. Apparently the Doc is a kindred spirit since his blood is a highly-corrosive acid that can strip flesh from bone.
Considine, as the titular Doctor, was apparently an usual piece of casting since he had been primarily known for his prolific work in TV soaps during the 1960s and early 1970s, including  The F.B.I., Knight Rider, MacGyver and Murder, She Wrote. The film is also notable for featuring the last appearance of Moe Howard, one of the Three Stooges.
The DVD is available to purchase on Amazon.com.
The original trailer is on YouTube.