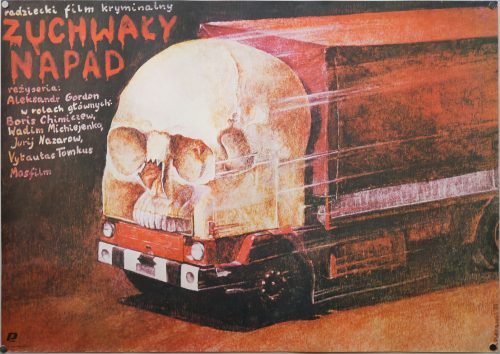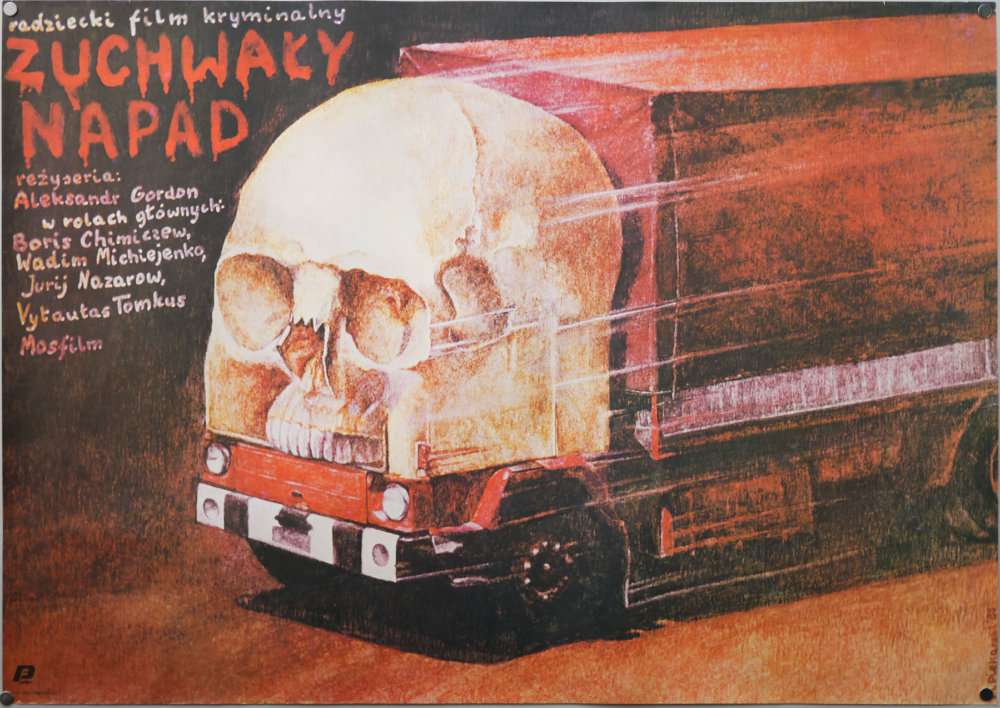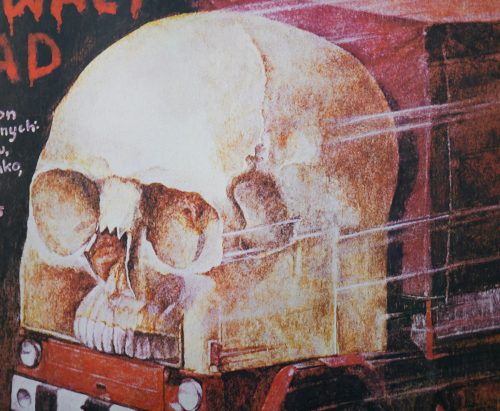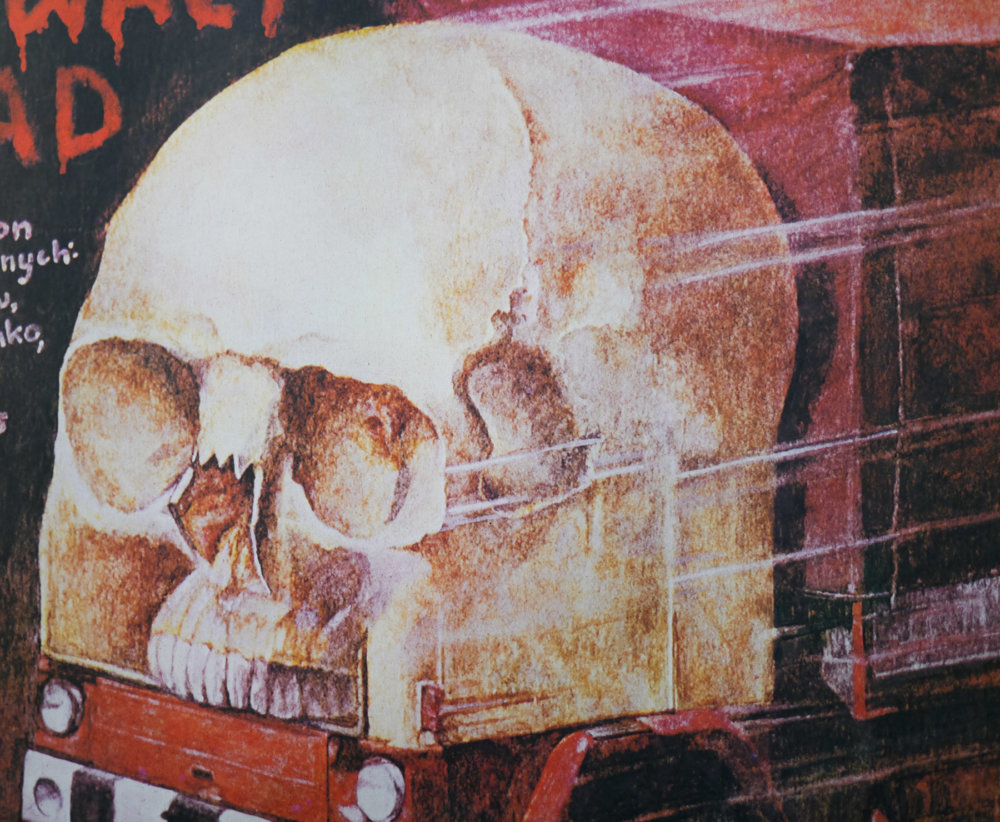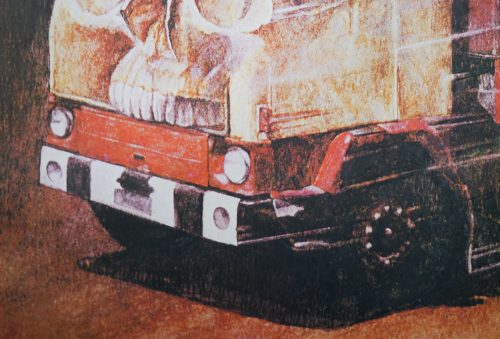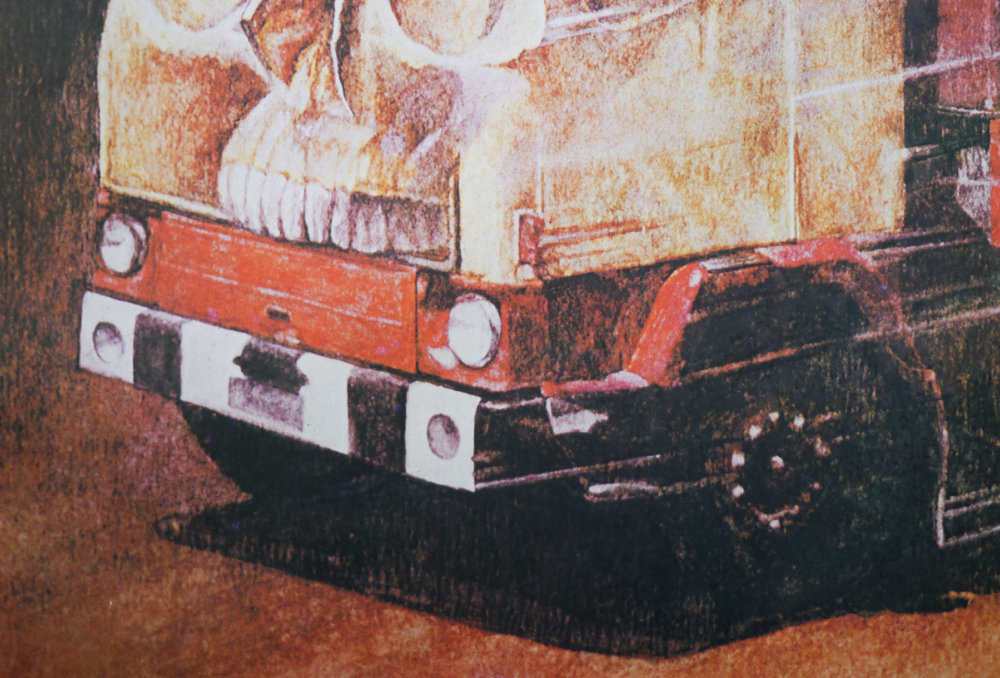 Title
AKA

Zuchwały Napad (Polish title) | Double Passing (English title)
Year of Film
Director
Starring
Origin of Film
Type of Poster
Style of Poster

--
Origin of Poster
Year of Poster
Designer
Artist
Size (inches)

26 5/16" x 37 4/16"
SS or DS

SS
Tagline

--
A striking illustration by the Polish artist Michal Piekarski features on this B1 poster for the release of the obscure Russian action film Dvoynoy Obgon (released at some point in English-speaking countries as 'Double Passing'). I've struggled to find out much about the film beyond the information on its IMDb page, which includes the detail that it was helmed by Moscow-born Aleksandr Gordon, a director with a handful of titles to his name from 1956 to 1990 (when he appeared to stop working).
The lead actors, the late Boris Khimichev and Yuriy Nazarov, appear to be significantly more prolific. The latter is known for his work in Andrei Tarkovsky's Andrei Rublev and The Mirror. If anyone knows any details about the film's plot please get in touch. There are several clips from car chases in the film on YouTube so it clearly made an impression in terms of its vehicular action.
I've also struggled to find out many details about Michal Piekarski online, other than some of the other posters he worked on via sites like Polishpostershop.com and Terry Posters. If anyone has any more information about him please get in touch.