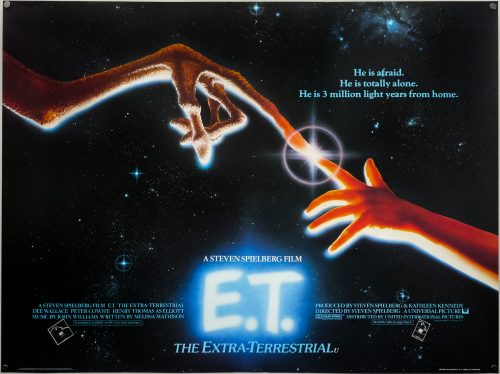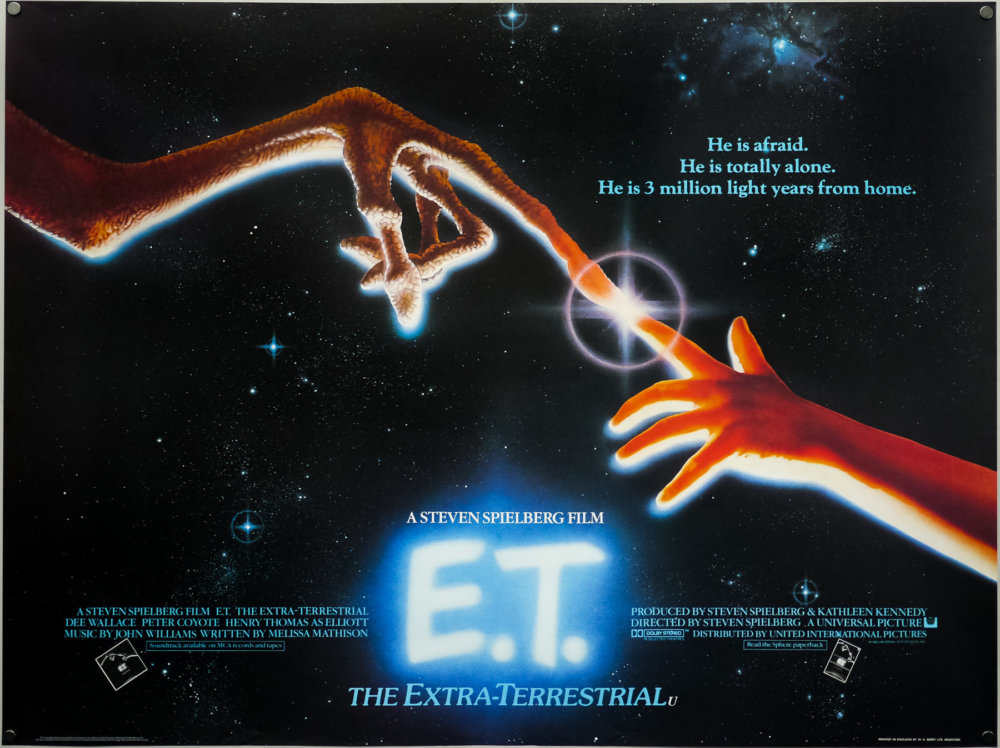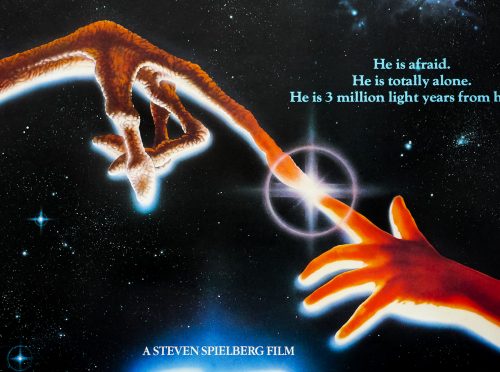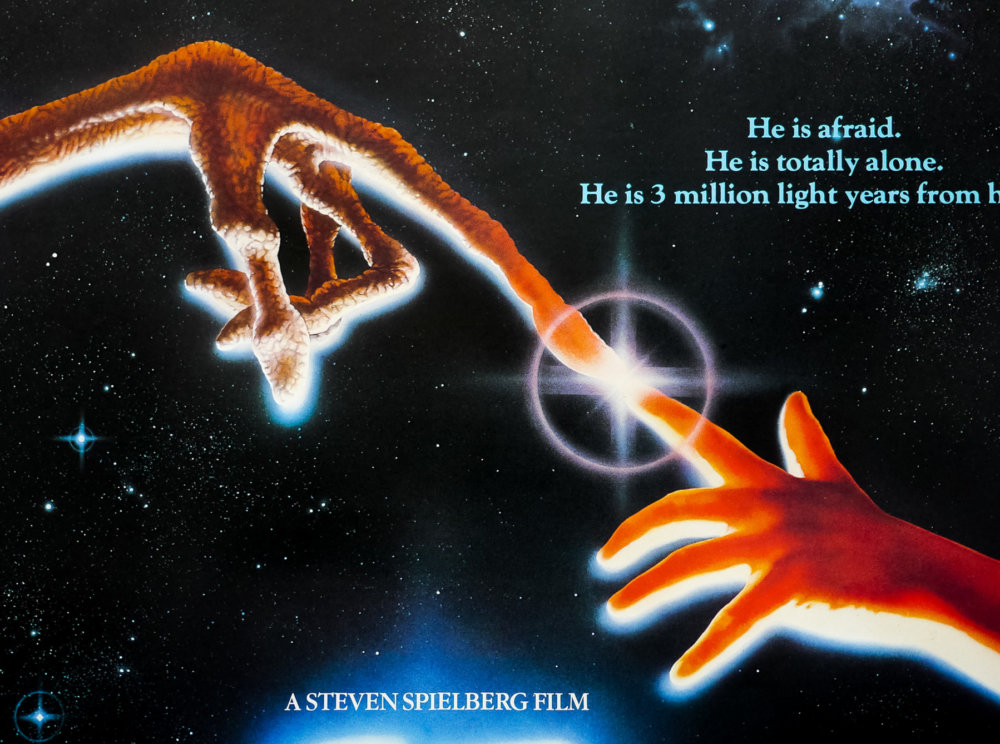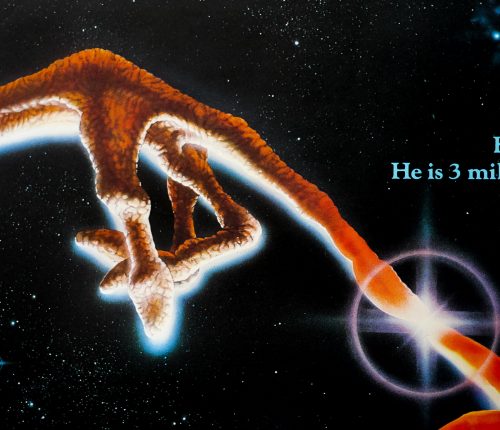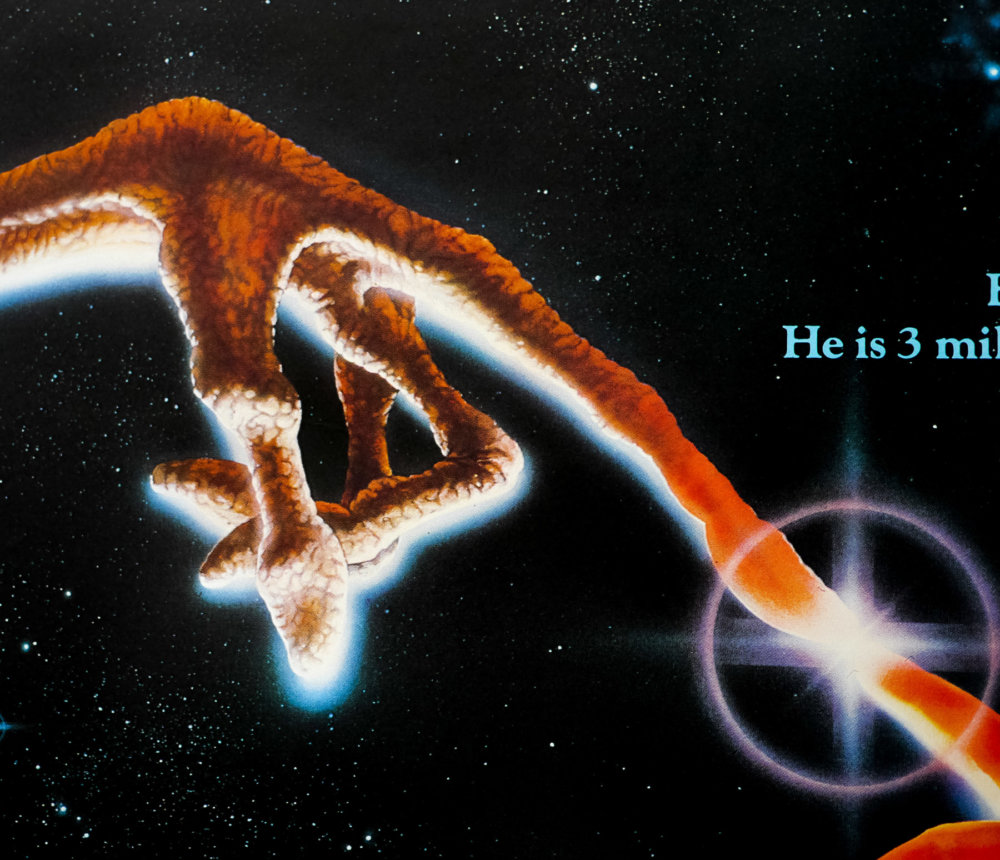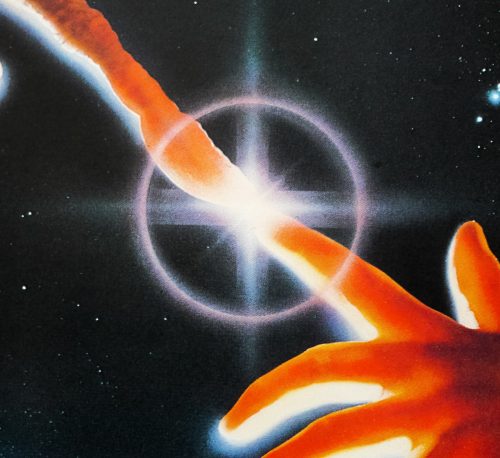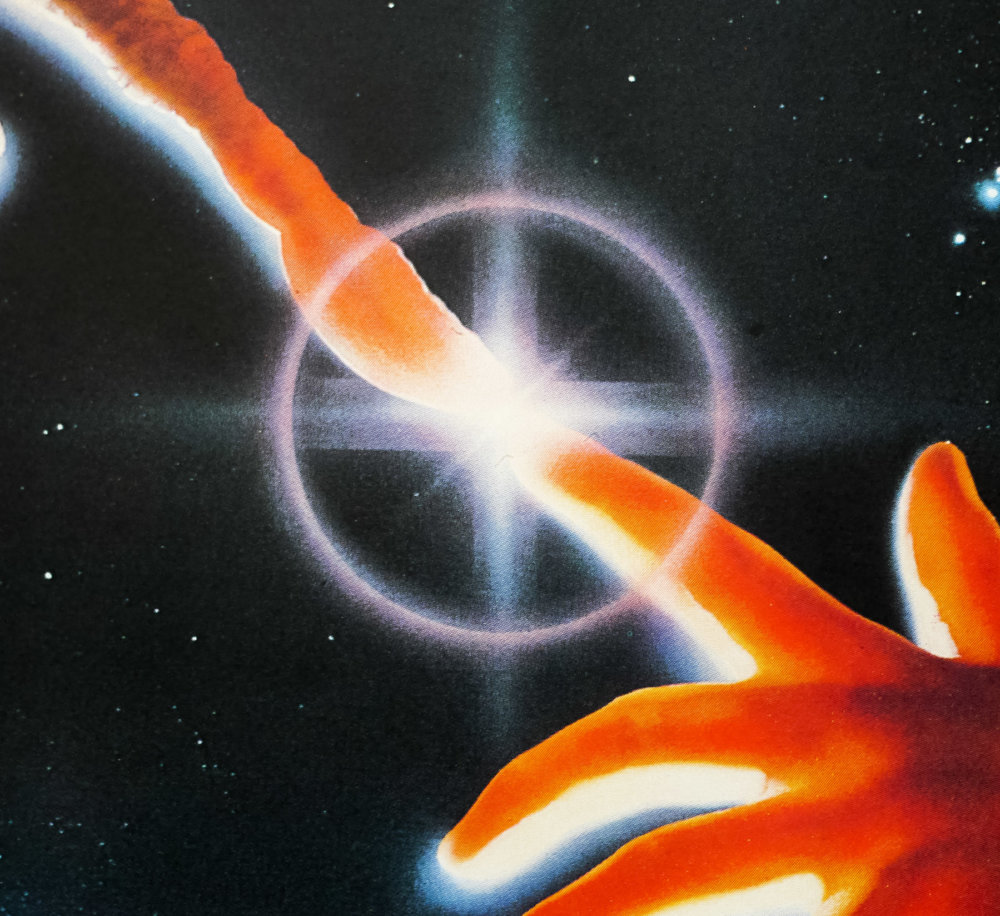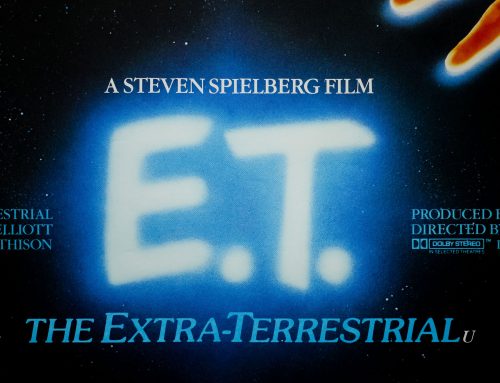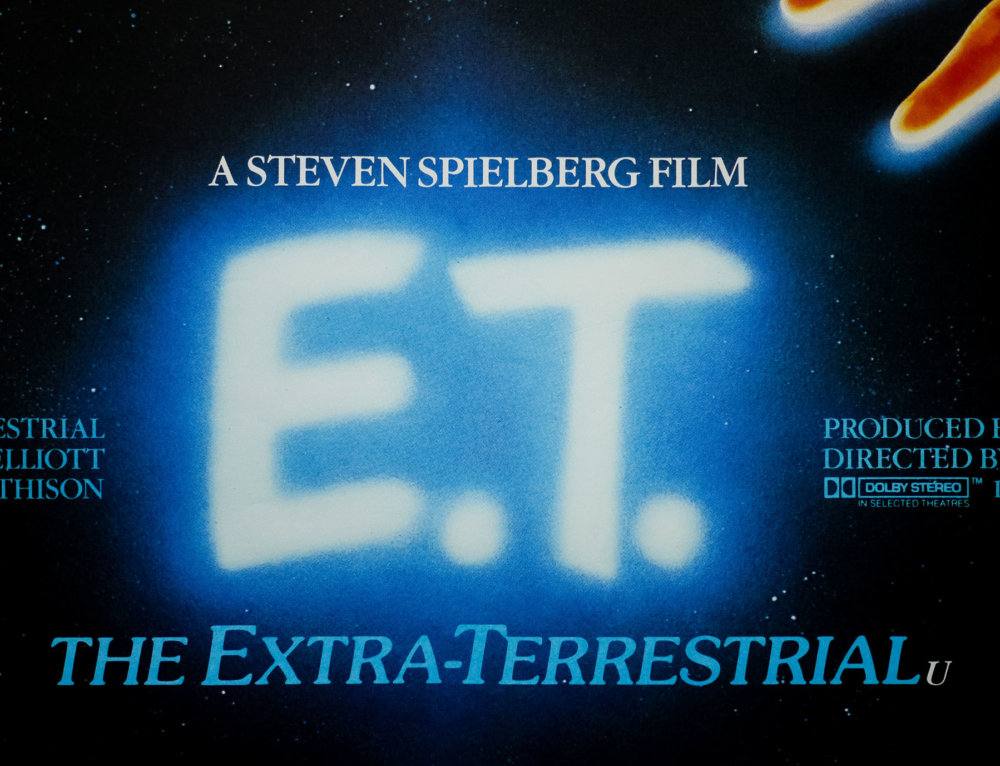 AKA

Night Skies (USA working title)
Year of Film
Director
Origin of Film
Type of Poster
Style of Poster

--
Origin of Poster
Year of Poster
Designer
Artist
Size (inches)

30" x 39 15/16"
SS or DS

SS
Tagline

He is afraid. He is alone. He is three million light years from home.
Easily one of the most iconic pieces of film poster artwork ever printed, John Alvin's superb image was used around the globe to advertise Steven Spielberg's sci-fi masterpiece, E.T. the Extra-Terrestrial. The story of a small alien who gets stranded on earth and meets a young boy called Elliot (Henry Thomas) touched the hearts of millions of movie-goers around the world. Within a year of its release it was crowned the highest-grossing film of all time, overtaking the previous leader, George Lucas' Star Wars (this record has since been bested by over forty films in the intervening years). Last year saw E.T. celebrate its 30th anniversary and having watched the 2012 blu-ray release recently there's no question that it has stood the test of time well.
The image of the two fingers touching is an obvious homage to the most famous section of the fresco on the ceiling of the Sistine Chapel in Rome that was painted by the Italian artist Michelangelo in the 16th century. Known as The Creation of Adam, the painting is thought to depict God breathing life into Adam, which is the Biblical creation narrative from the book of Genesis. The painting is arguably as famous as Leonardo da Vinci's legendary Mona Lisa. In Alvin's version it is E.T.'s gnarled hand that reaches out towards what is clearly the hand of Elliot. The alien's finger is shown to have particular powers during the film.
The poster artwork on this British quad is by the late American designer and artist John Alvin, who was responsible for over 135 film poster designs over a thirty year period. Alvin painted many unforgettable pieces of artwork, including for Blade Runner and Gremlins, both of which were used around the world to promote their respective films. Alvin sadly passed away too early, just shy of his 6oth birthday (in 2008), but his fantastic designs will live on for generations to come.