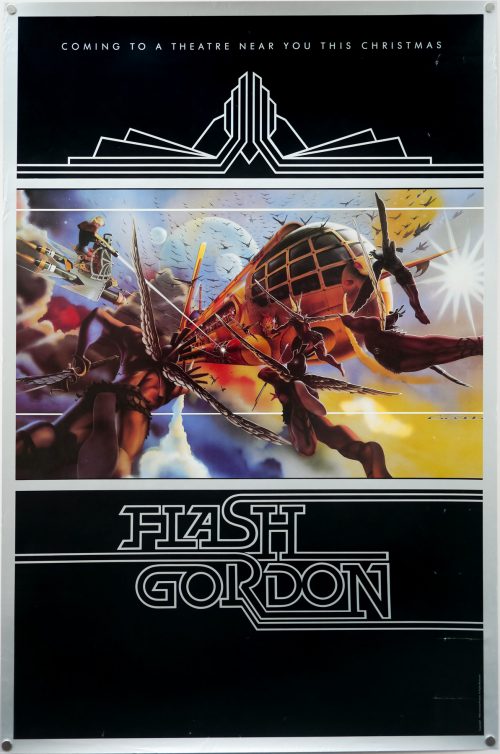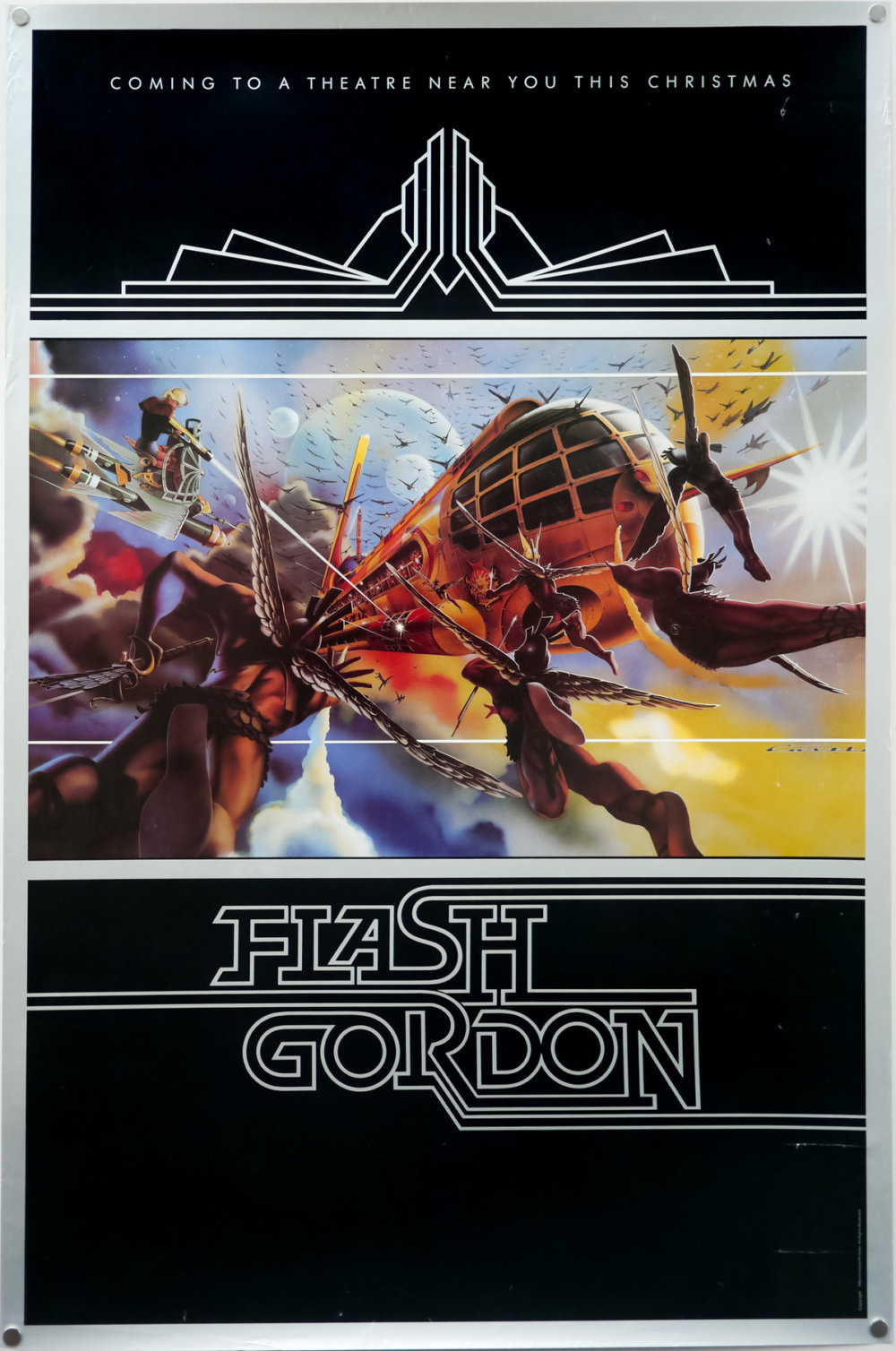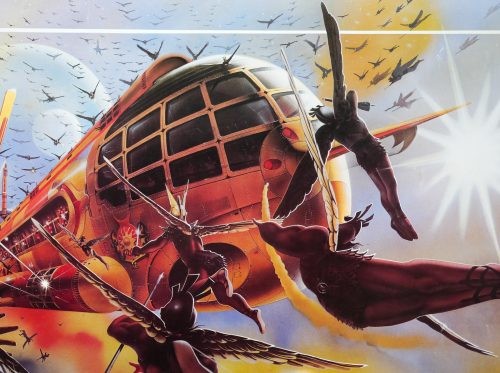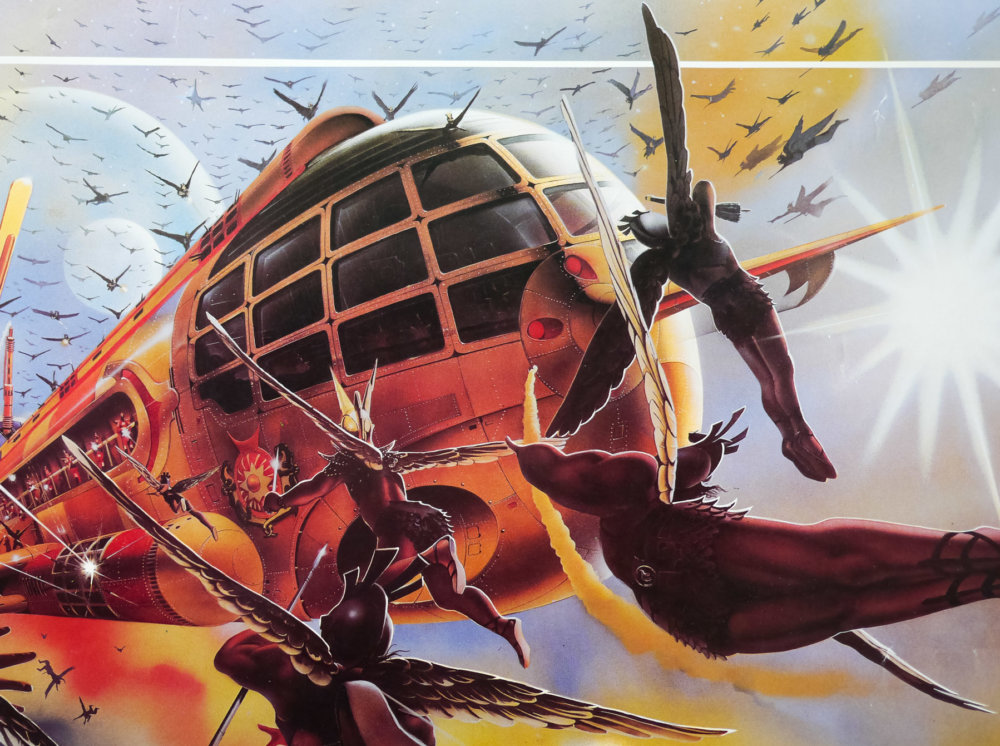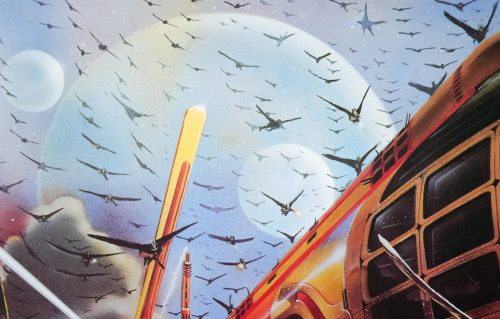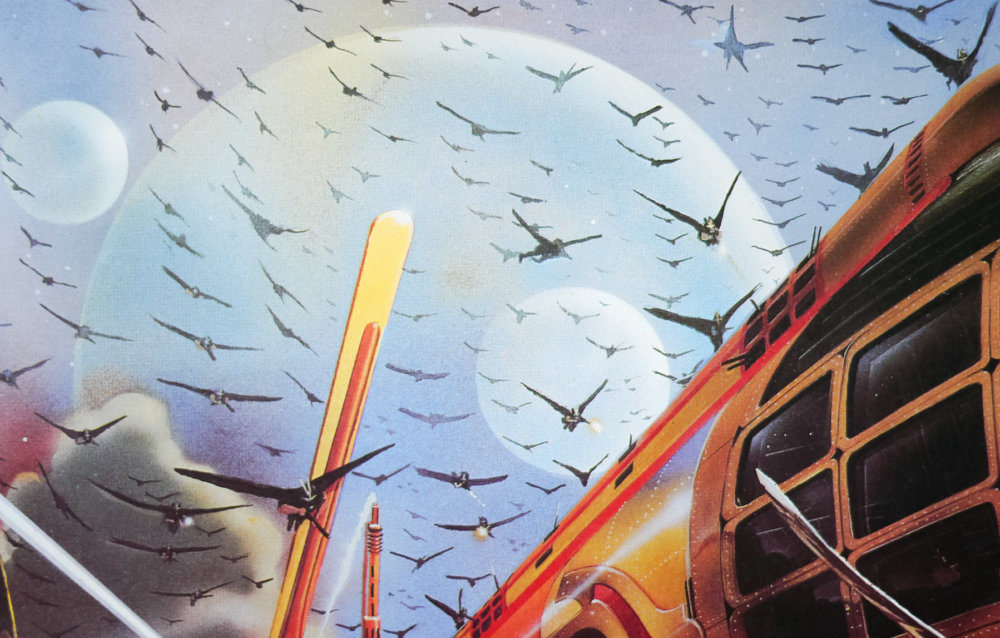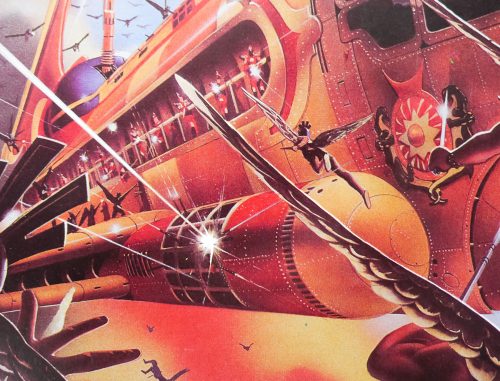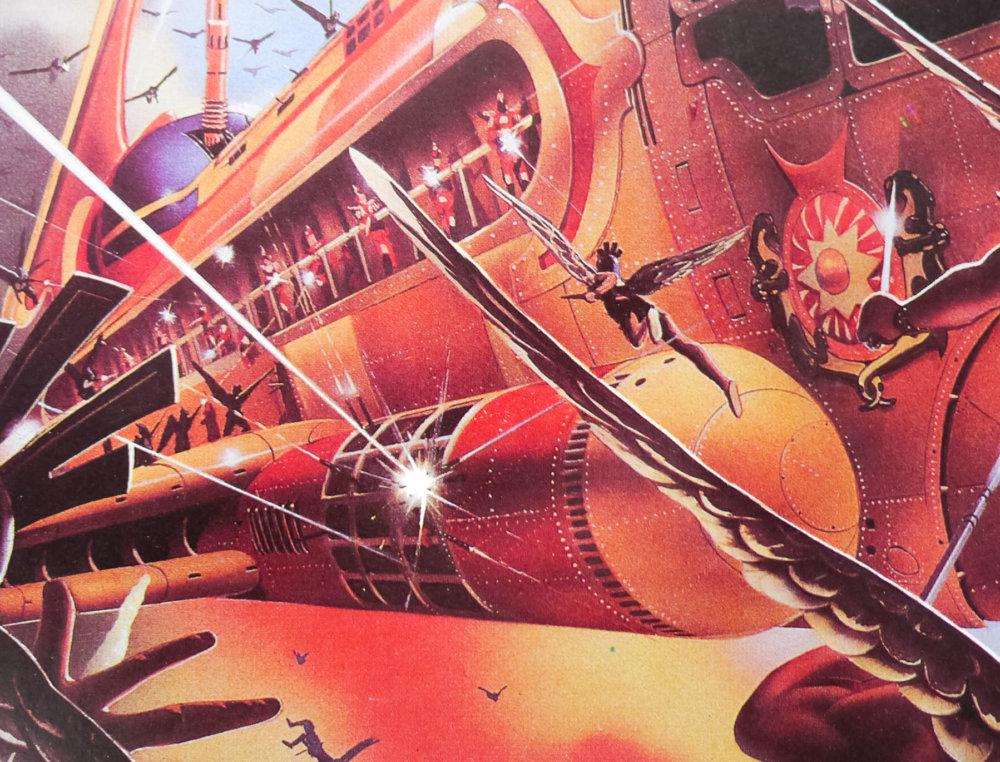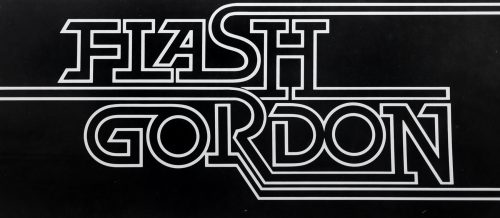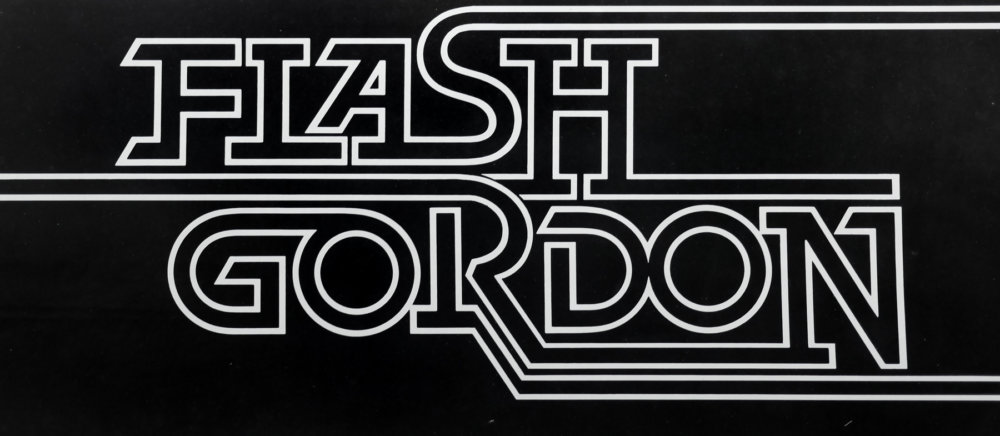 Title
AKA

Blixt Gordon (Sweden)
Year of Film
Director
Starring
Origin of Film
Type of Poster
Style of Poster

Teaser - portrait
Origin of Poster
Year of Poster
Designer
Artist
Size (inches)

25 4/16" x 28 2/16"
SS or DS

SS
NSS #

--
Tagline

--
There are few films quite like Flash Gordon and having re-watched it on blu-ray recently I was reminded how much of an impression it had on me when I first saw it as a child. I also listened to the excellent audio commentary with director Mike Hodges, who admits to being an unlikely choice to direct and confirms in no uncertain terms that they were making things up as they went along. It sounds like a typically chaotic Dino De Laurentiis production with scenes being written the night before filming and huge amounts of the budget going on the costume and set designs (though these are very impressive, even today).
This is an unusual teaser one sheet printed on paper that is thicker than normal paper with a metallic-ink finish. It was used in North America to promote the film months ahead of its release and there was also a landscape format version printed.  The renowned British artist Philip Castle is responsible for the artwork, which depicts the scene towards the end of the film where Flash Gordon and the Hawkmen attack and capture the rocket fortress Ajax.
Born in London in 1943, Castle's design career has seen him working on album covers for some of the biggest names in British music, including Wings, Mott the Hoople and Pulp. His skills were utilised for the famous cover for David Bowie's Aladdin Sane, which saw him airbrushing over a photograph by Celia Philo. He also worked on the cover for the legendary computer game Elite.
Perhaps his most famous film poster work was the result of his collaboration with director Stanley Kubrick and the airbrushed images used to promote A Clockwork Orange are utterly fantastic. The final one sheet for the film is one of the most iconic posters of all time, with the same painting being used to promote the film all over the world, and it continues to be used to this day. In 1987 the pair would collaborate once more on the poster for Full Metal Jacket, which again proved to be a seminal piece of work. There's an interesting interview with Castle available to watch on YouTube in which he discusses his work with Kubrick.
This page features several examples of his brilliant work and there are multiple images tagged on Tumblr. The posters I've collected by him can be seen here.