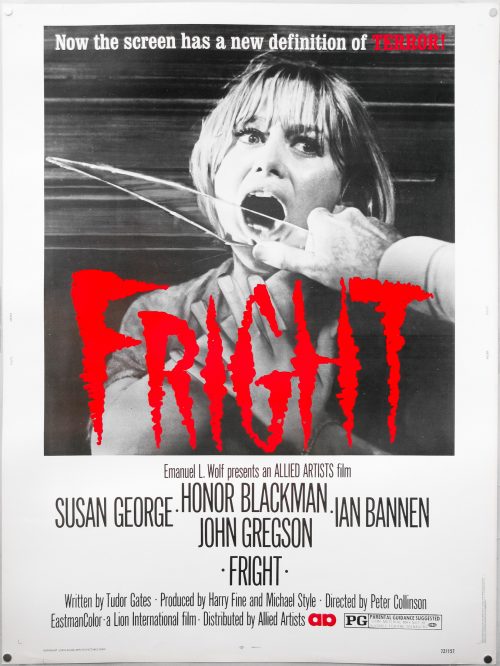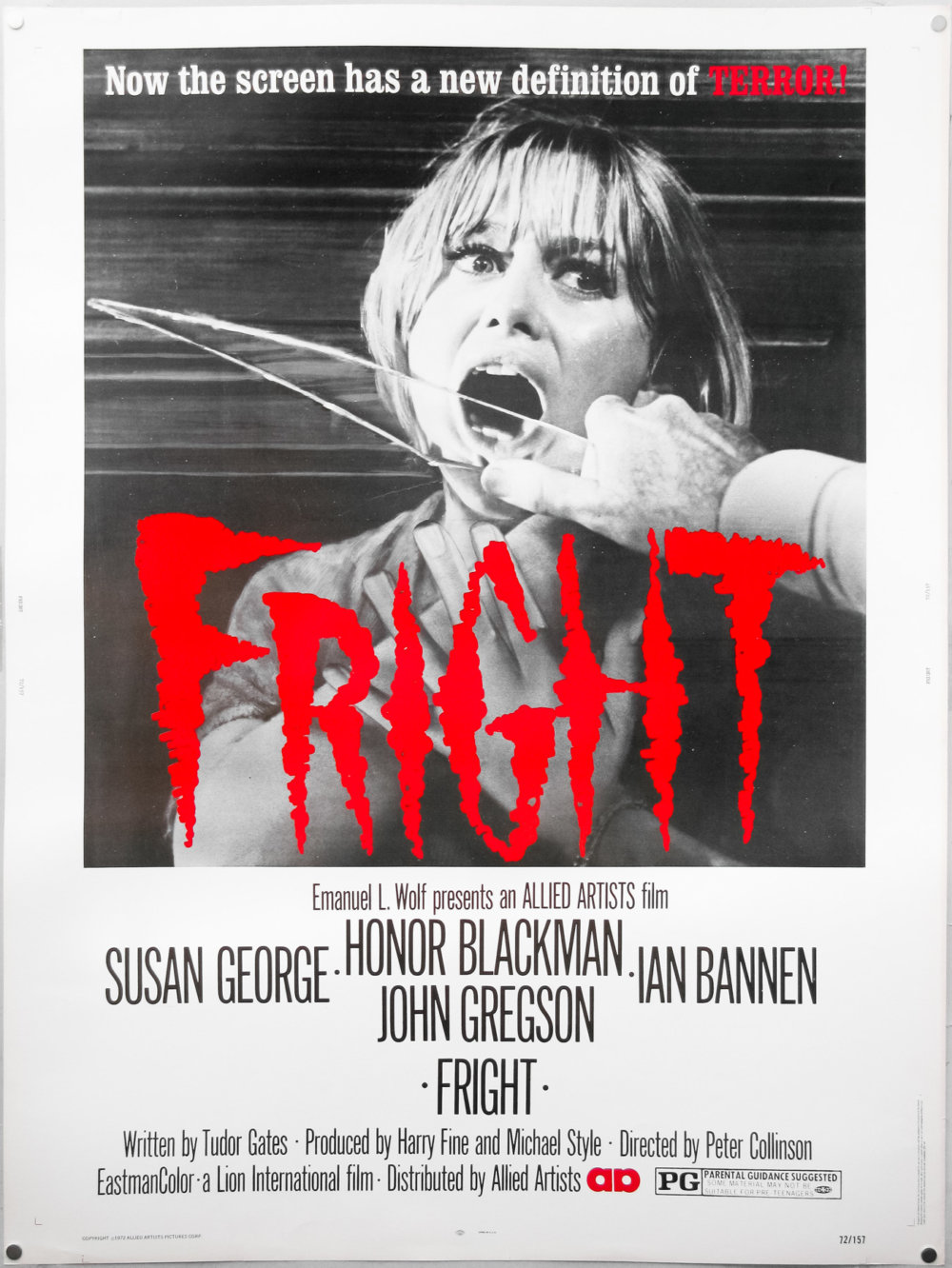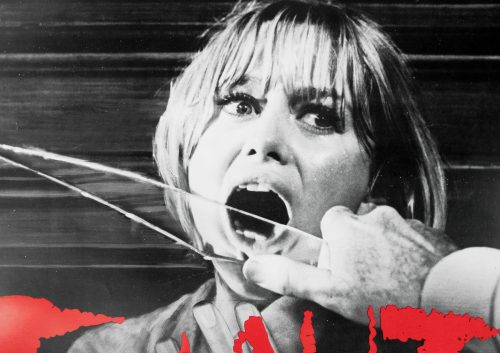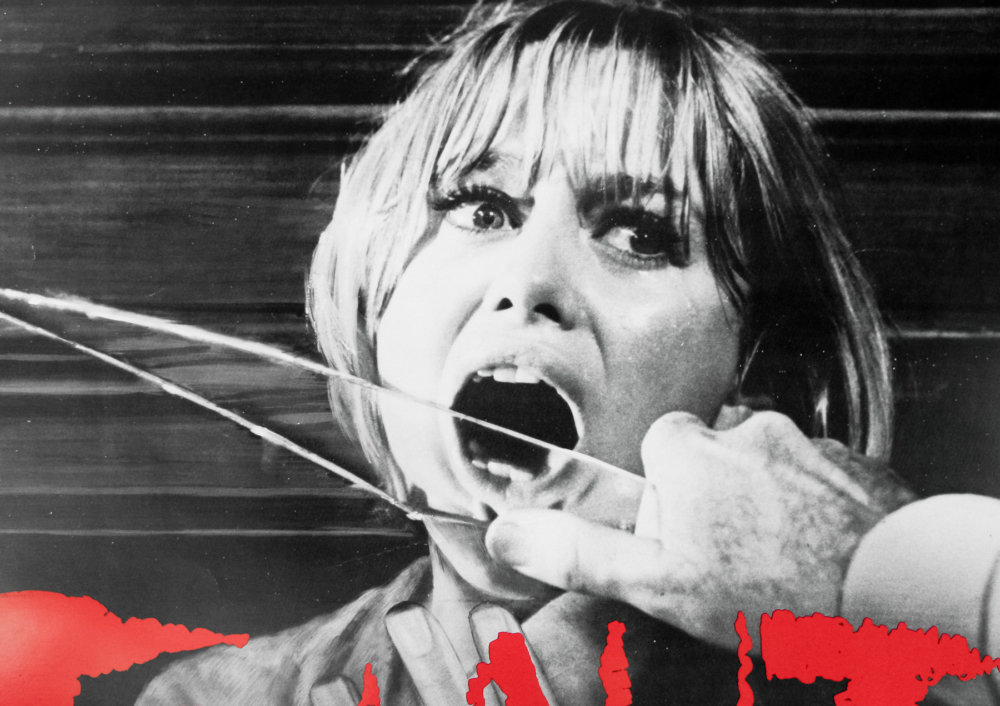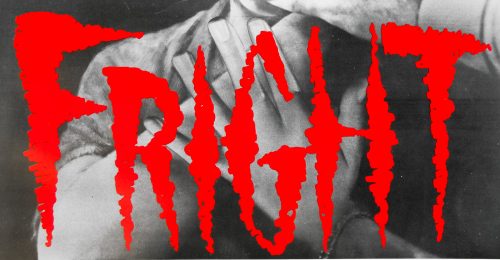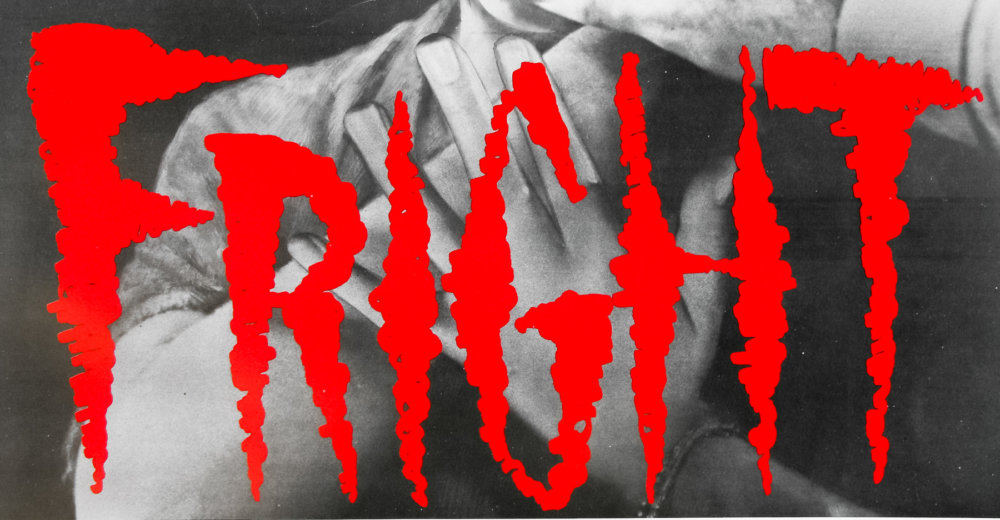 Title
AKA

L'allucinante notte di una baby sitter [The terrifying night of a baby sitter] (Italy) | I'm Alone and I'm Scared (USA - reissue title)
Year of Film
Director
Starring
Origin of Film
Genre(s) of Film
Type of Poster
Style of Poster

--
Origin of Poster
Year of Poster
Designer
Artist
Size (inches)

30" x 40"
SS or DS

SS
NSS #

72/157
Tagline

Now the screen has a new definition of TERROR!
A strong contender for one of the earliest entries into the 'slasher' sub-genre of horror, Fright was filmed in the UK by Peter Collinson, perhaps best known as the director of the original The Italian Job. The film focuses on the plight of a babysitter, played by Susan George, who suffers a series of frightening occurrences after the parents (Honor Blackman and George Cole) leave for the evening, but before long the real terror arrives in the shape of the child's biological father (Ian Bannen), a recent escapee from a mental asylum.
Fright is notorious for its brutal scenes of violence and is one of several films that raised the bar in terms of the depiction of on-screen horror following the relaxation of censorship rules at the start of the 1970s. This was the second film released in 1971 to feature Susan George being subjected to domestic terror, the other being Sam Peckinpah's brilliant Straw Dogs.
The original trailer is on YouTube.