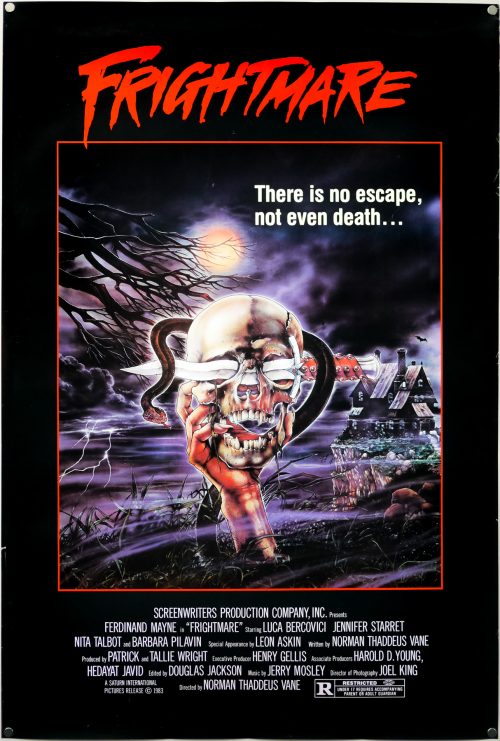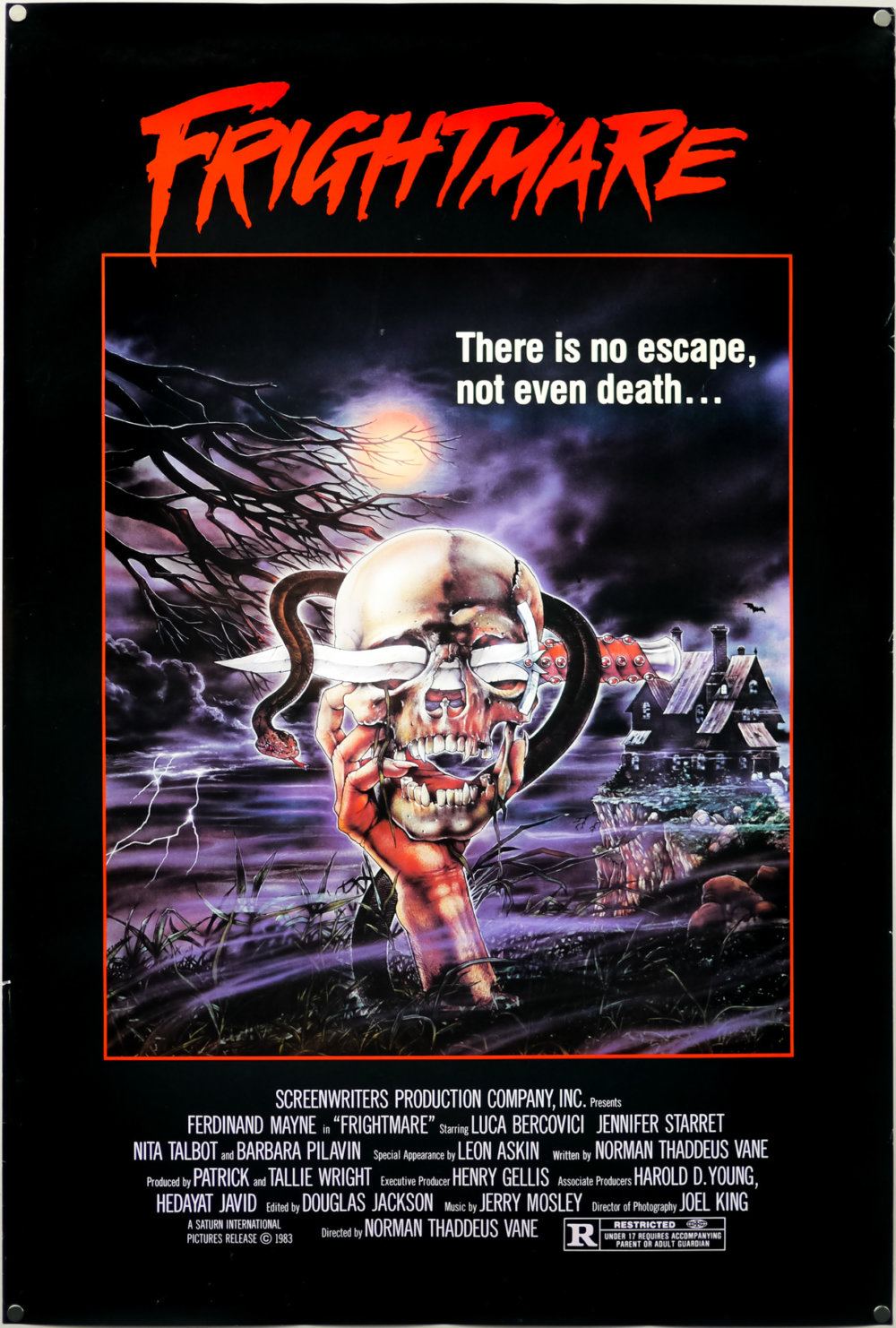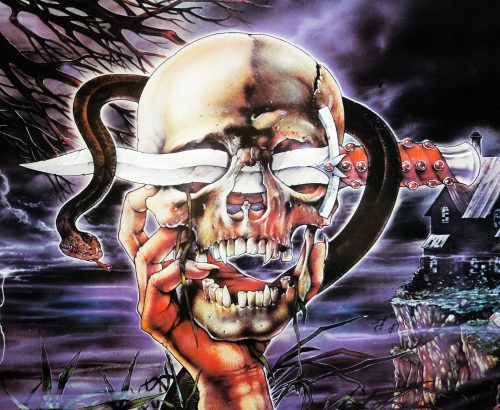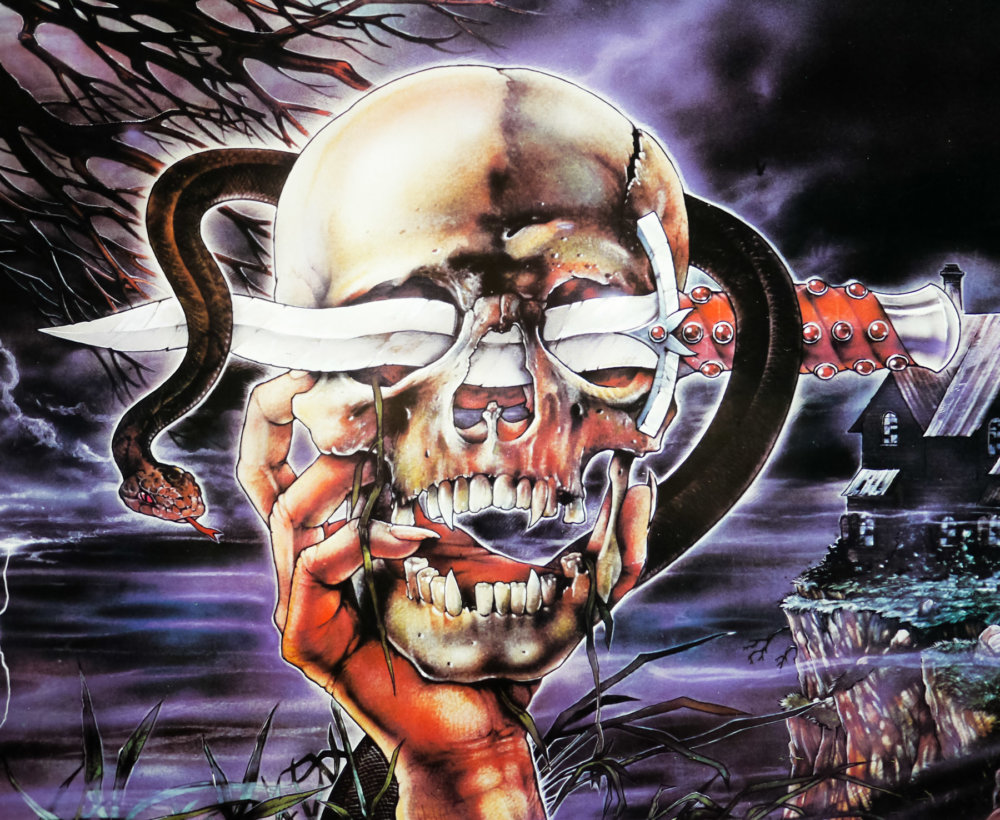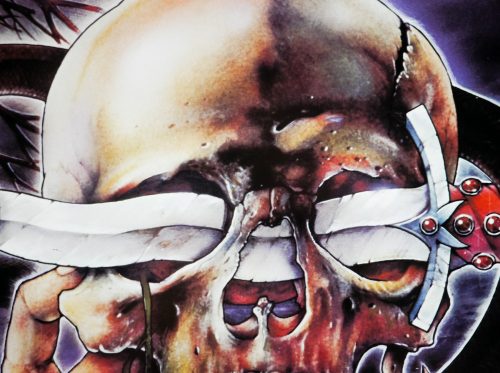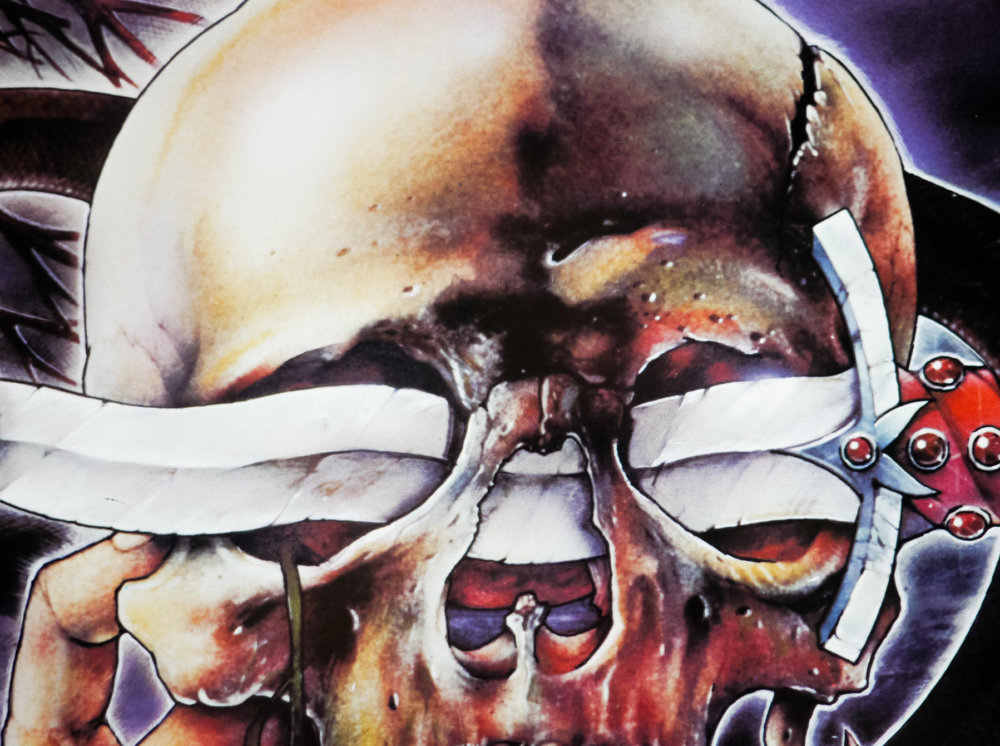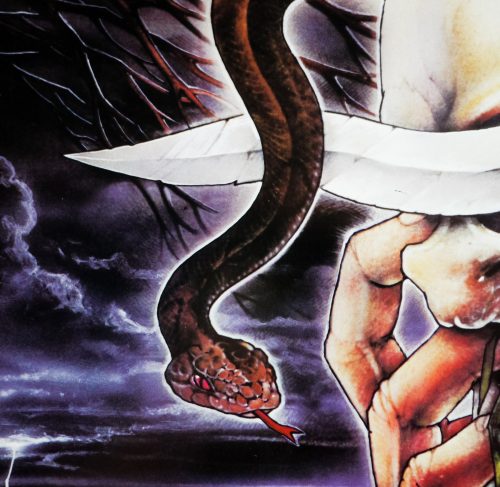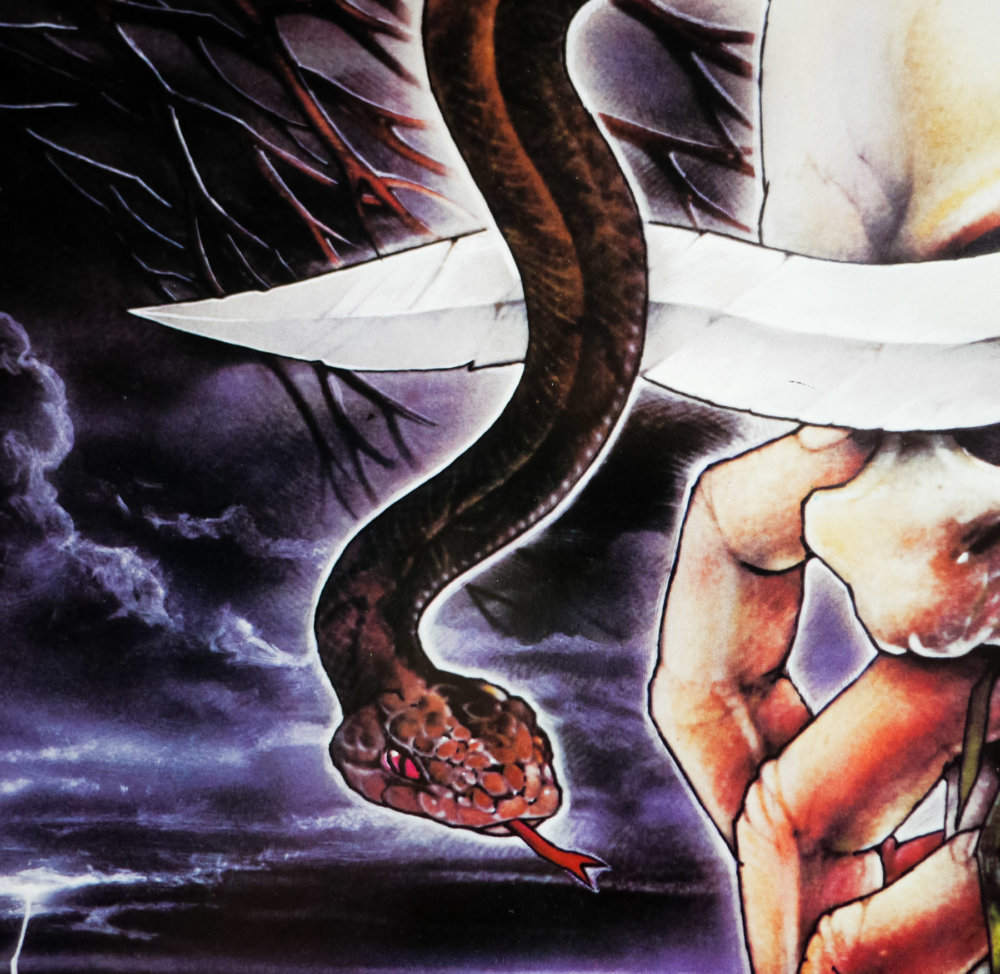 Title
AKA

Horror Star (working title / international English title)
Year of Film
Director
Starring
Origin of Film
Type of Poster
Style of Poster

Skull style
Origin of Poster
Year of Poster
Designer
Size (inches)

27 39 14/16"
SS or DS

SS
Tagline

There is no escape, not even death...
This is the 'skull style' US one sheet for the release of the low-budget 1983 horror Frightmare (AKA Horror Star), directed by the late Norman Thaddeus Vane. The film is largely forgotten today and only really notable as featuring the first appearance of genre legend Jeffrey Combs (Re-Animator). The film stars the late German-British actor Ferdy Mayne, a prolific actor who appeared in over 230 films and TV shows over a 60 year period. He is perhaps best known for his performance as Count von Krolock in Roman Polanski's 1967 film, The Fearless Vampire Killers.
In Frightmare Mayne plays an aging horror film star called Conrad Razkoff, who is very much in the mould of the legendary British actor Christopher Lee – in fact, Lee appears on TV several times playing Dracula, which the audience are meant to infer is Razkoff in his prime. The actor has been reduced to appearing in adverts for dentures and is also suffering from poor health, fainting during a talk to drama students at a university. Soon afterwards Razkoff passes away, but not before he smothers his abusive agent. After his coffin is placed inside an improbably large crypt, which is lit by neon lights, a young group of fans of the star break into the cemetery and decide to steal his corpse.
After returning to the mansion in which they all live, the group sit him at the head of the table and later dance with his corpse before returning him to his coffin in the attic. Razkoff's wife has discovered that her husband's body is missing and uses a medium to try and contact him in the afterlife and find out where his body is. This has the unfortunate side-effect of reviving the actor as a murderous zombie who proceeds to work his way through the group of fans, killing each one using different methods. Eventually one of the survivors realises his body must be returned to his crypt. There's barely anything in the way of character development and it's hard to care for any of the victims when you have no clue who they are. Mayne's performance is at least respectable and you do buy him as a fading horror star. It's also pretty clear what producers like Charles Band saw in a young Jeffrey Combs.
This US one sheet is unusual in that it borrows some key artwork painted for a previous horror film, the 1974 Amicus anthology From Beyond the Grave, and tweaks it slightly in terms of colours and the removal of some elements. The original artwork was painted by the American illustrator Terry Lamb and can be seen here. You can see that the two living creatures were removed and various other elements were modified, but it's unquestionably the same piece of art. If anyone has any more information as to why the recycling of art took place please get in touch.