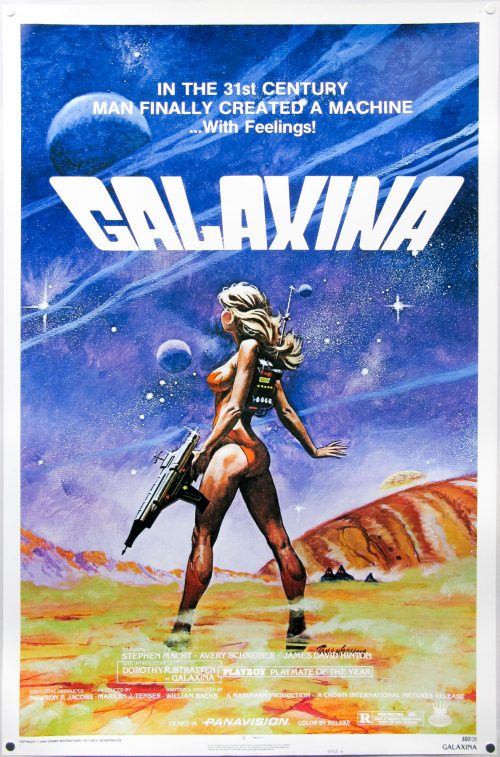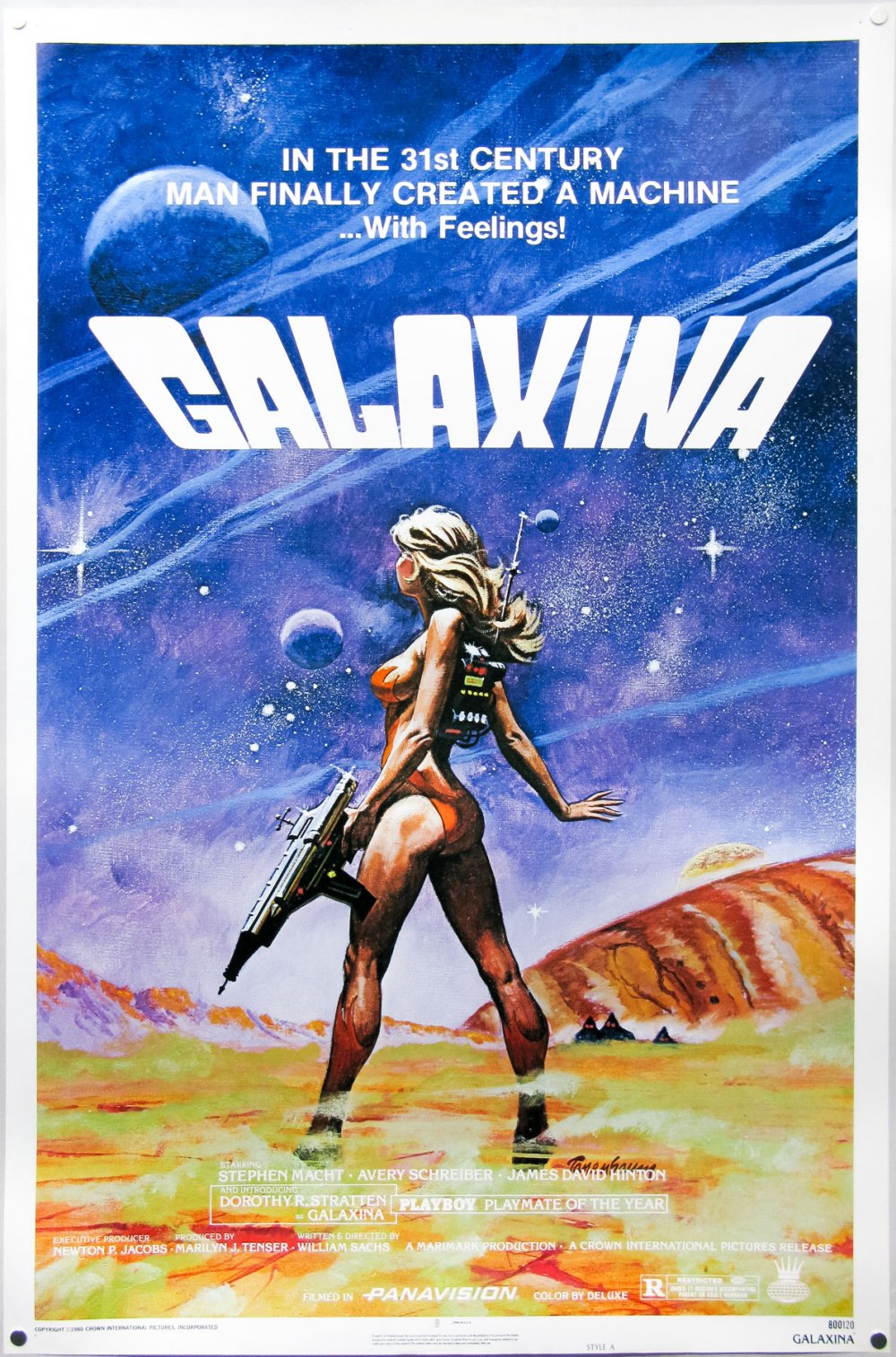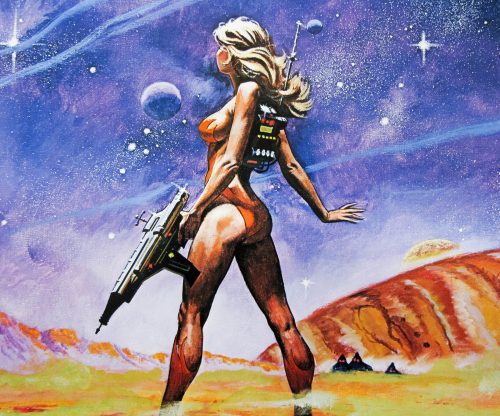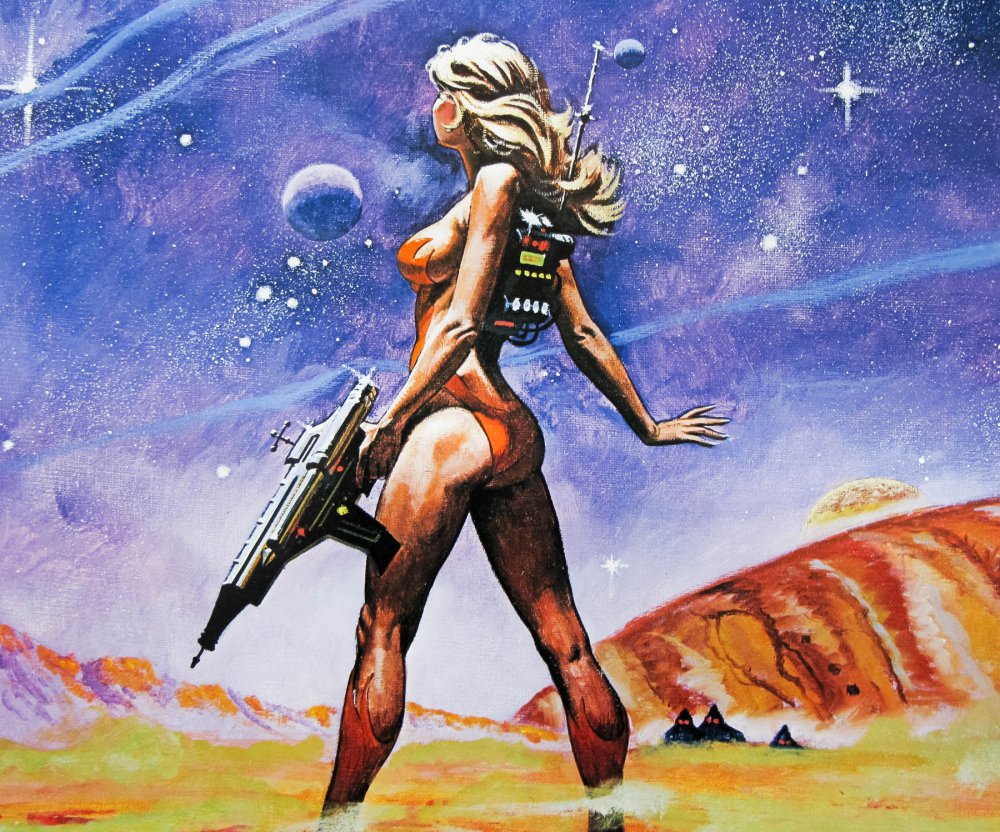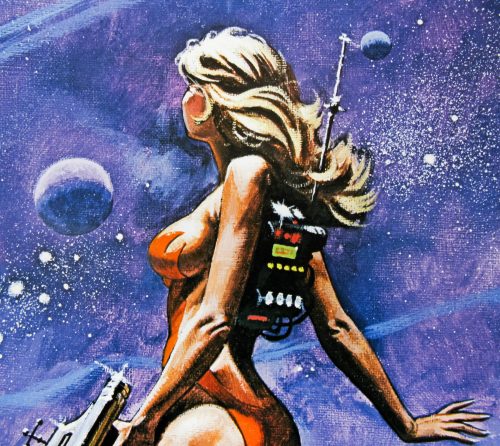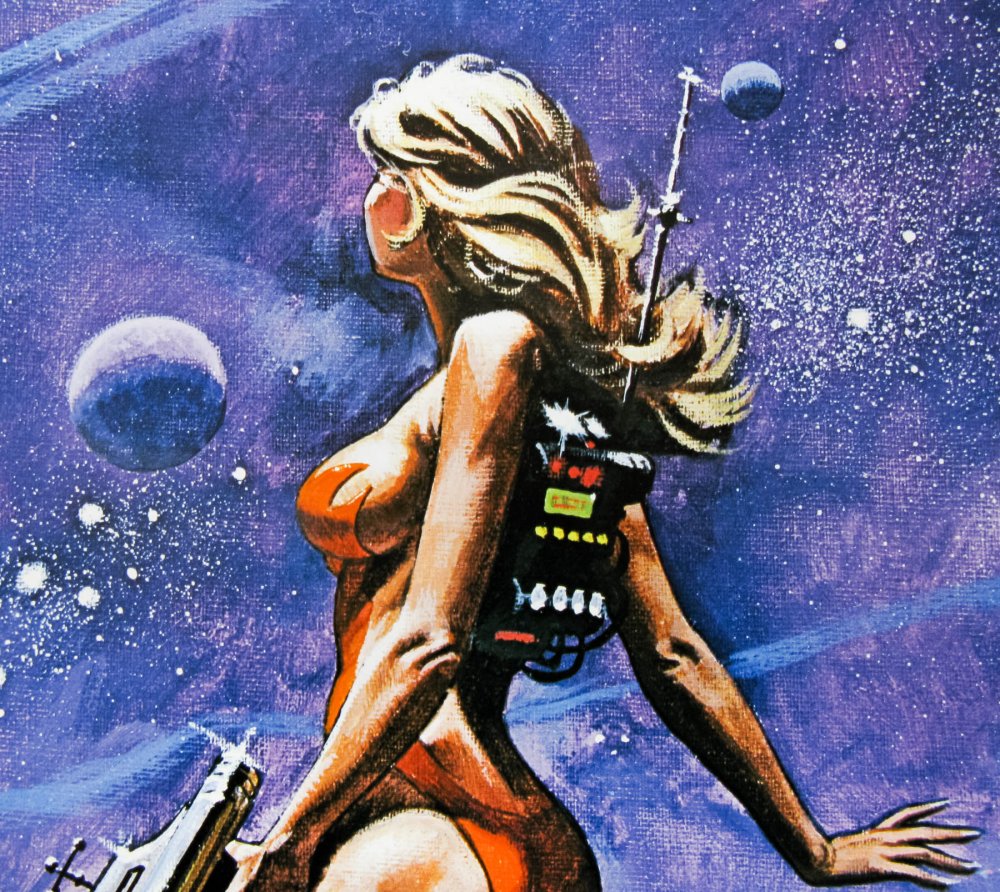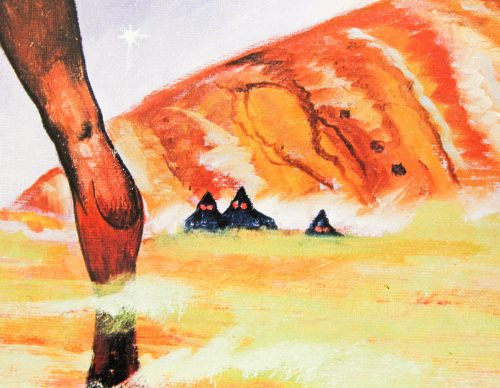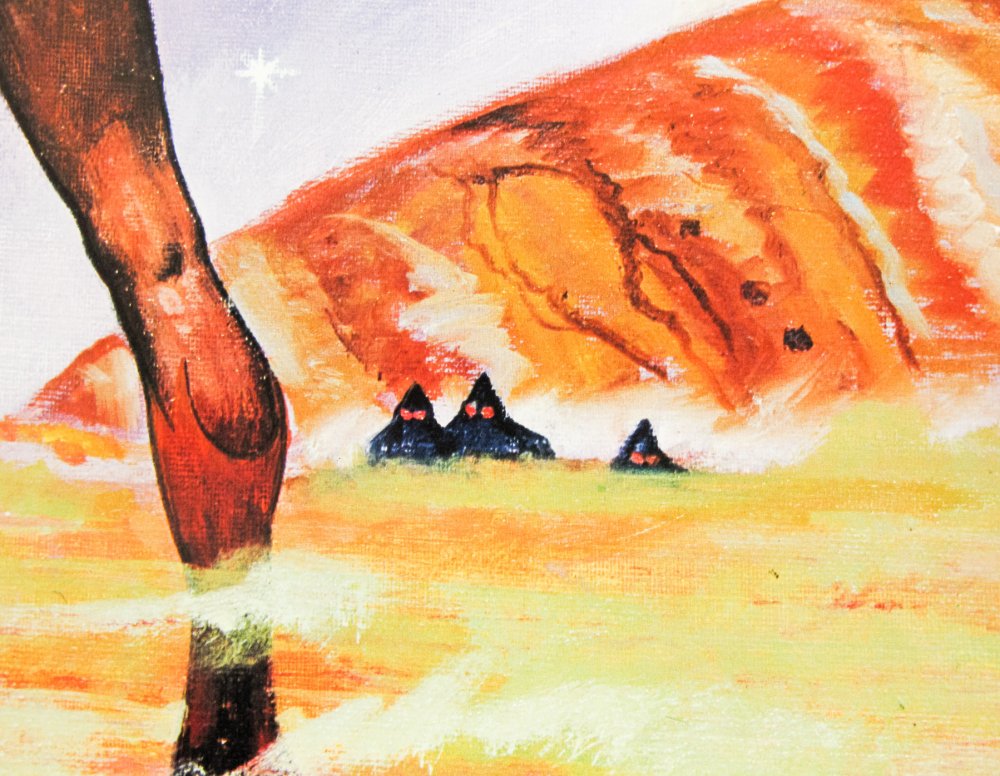 Title
AKA

--
Year of Film
Director
Starring
Origin of Film
Type of Poster
Style of Poster

Style A
Origin of Poster
Year of Poster
Designer
Artist
Size (inches)

27 2/16" x 41"
SS or DS

SS
NSS #

800120
Tagline

IN THE 31st CENTURY MAN FINALLY CREATED A MACHINE... With Feelings!
With great art by Robert Tanenbaum, this style A one sheet for Galaxina features an excellent tagline and an even better logo. The film itself is an undoubted clunker and currently has a rating of 3.0/10 on IMDb. I love this excerpt from the main review currently featured on the site:
While the guys are in cryosleep Galaxina, who has fallen in love with Sarge, teaches herself to speak and makes her body warm and soft. Upon thawing him out she offers herself to him, saying that she'll make his every wish her command. Then she is kidnapped by space bikers who are going to sacrifice her to the god "Har Lee David Son," when she is rescued, they get the blue star, the end.
Sadly, Playboy playmate Dorothy Stratten (Galaxina) was murdered just before the film's release by her ex-boyfriend – more details on Wikipedia.
The bizarre trailer (Japanese version) can be seen on YouTube.