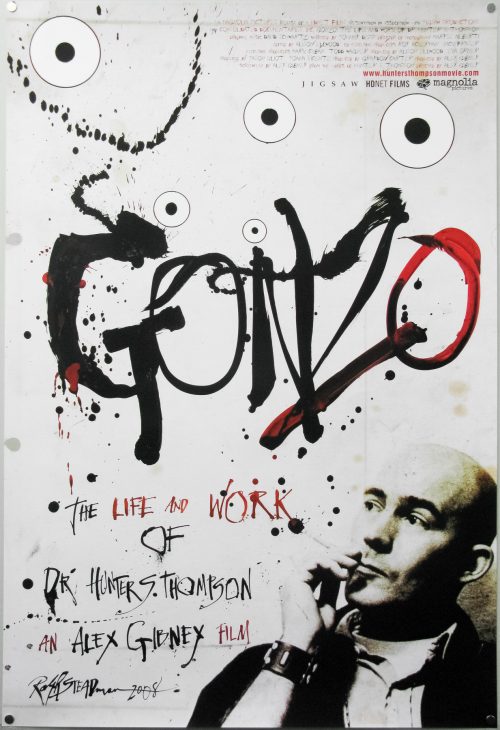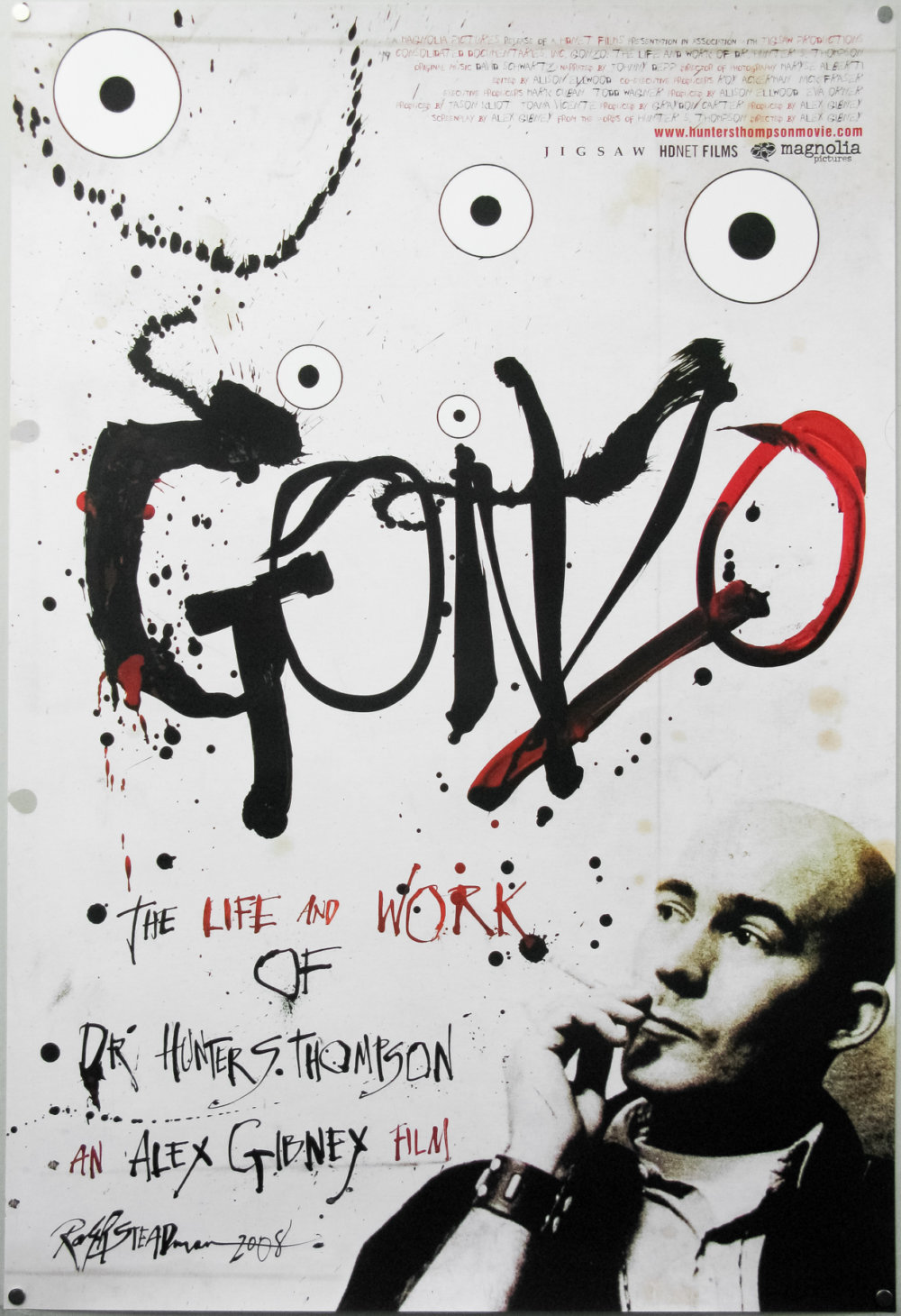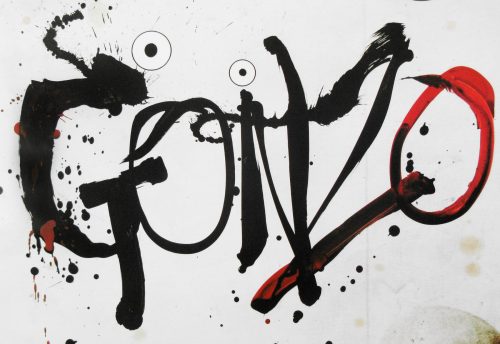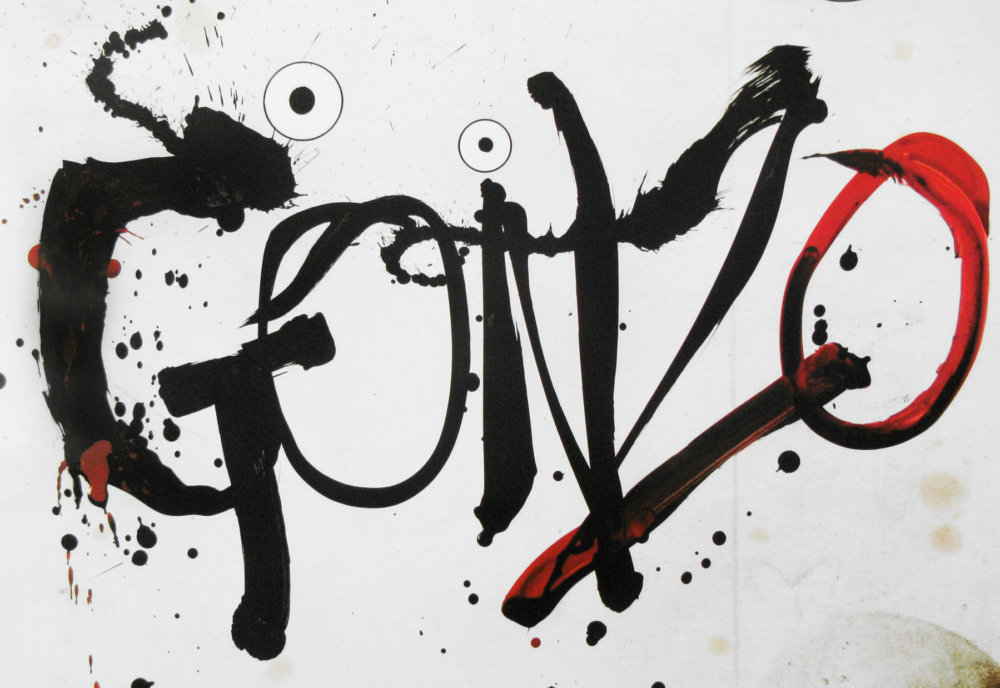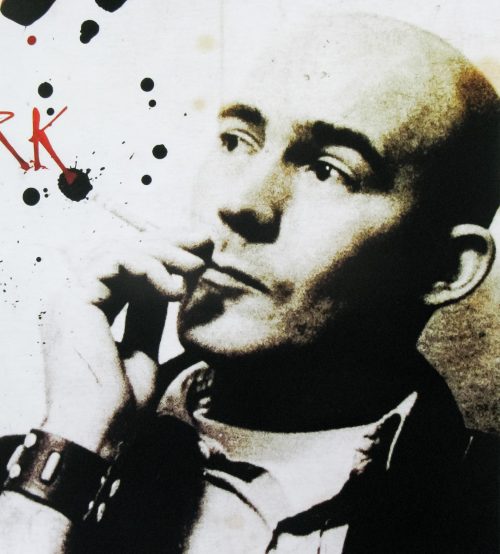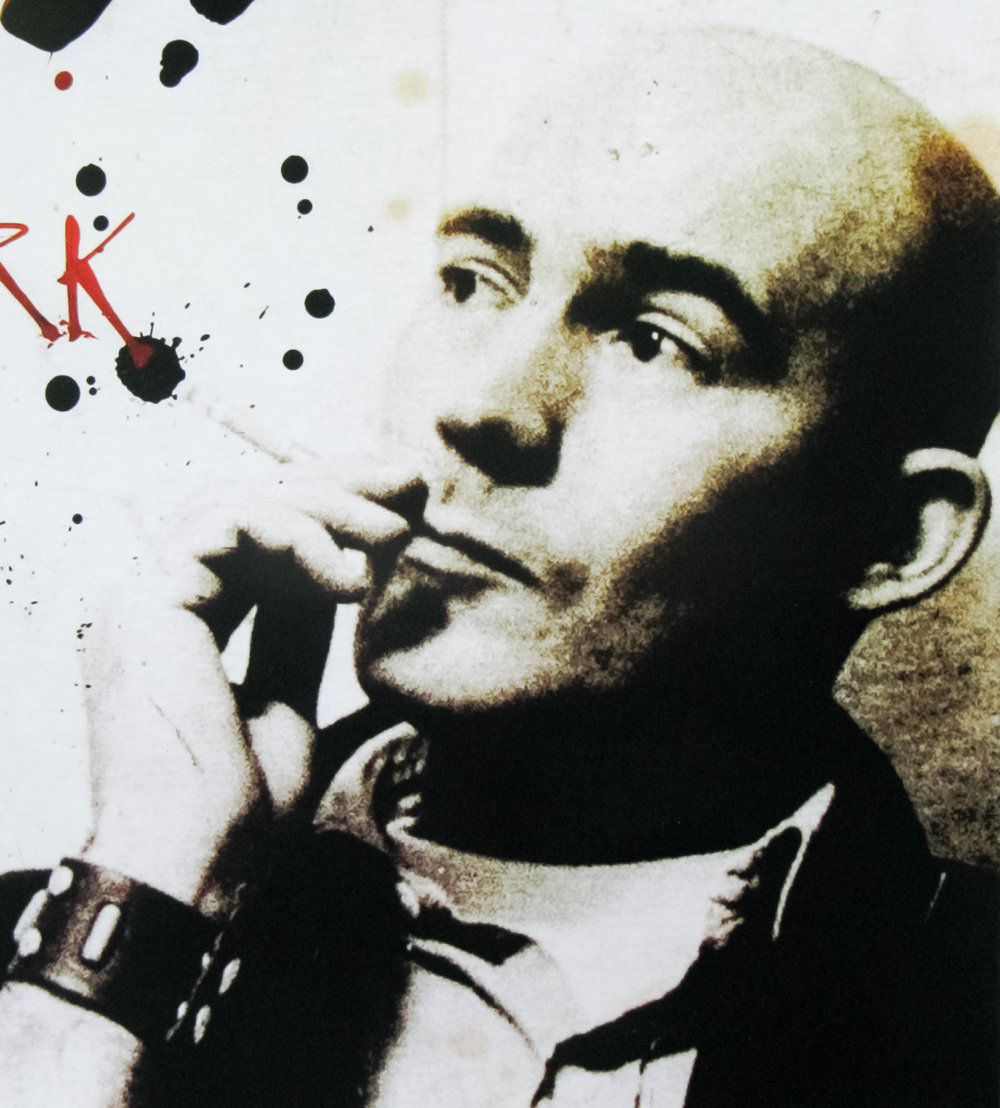 AKA

--
Year of Film
Director
Starring
Origin of Film
Genre(s) of Film
Type of Poster
Style of Poster

--
Origin of Poster
Year of Poster
Designer
Artist
Size (inches)

27" x 39 11/16"
SS or DS

SS
NSS #

--
Tagline

--
Artwork by the brilliant Ralph Steadman on this poster for Alex Gibney's documentary on the life of the late, great American journalist and author Hunter S. Thompson. The title refers to Gonzo journalism, which is a style of reporting where the reporter involves themselves in the story to such a degree that they become a key part of it. The documentary features some fantastic, never-before-seen video recordings of Thompson as well as excerpts from audio tapes and unpublished manuscripts.
British artist Steadman was a long-time collaborator with Thompson and provided artwork for many of his articles and books, including the classic Fear and Loathing in Las Vegas. He is also responsible for the artwork on the British poster for the 1980 film Where the Buffalo Roam, which is a semi-biographical story based on a period of time in Thompson's life.
Director Gibney is also responsible for the brilliant documentaries Taxi to the Dark Side and Enron: The Smartest Guys in the Room as well as several others.
The trailer for the film is on YouTube.