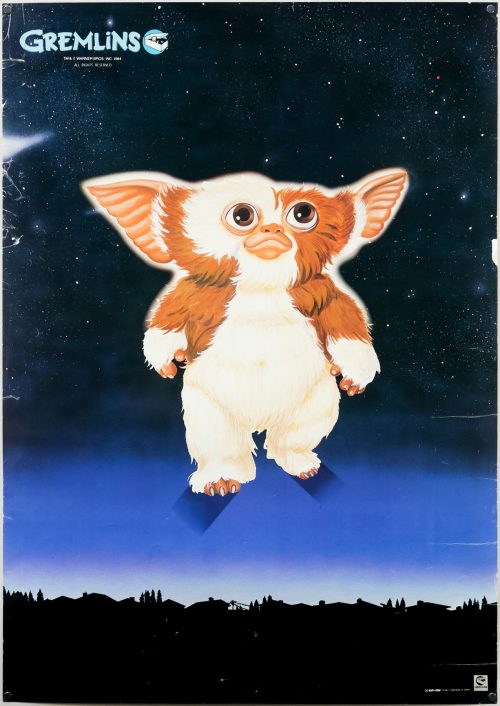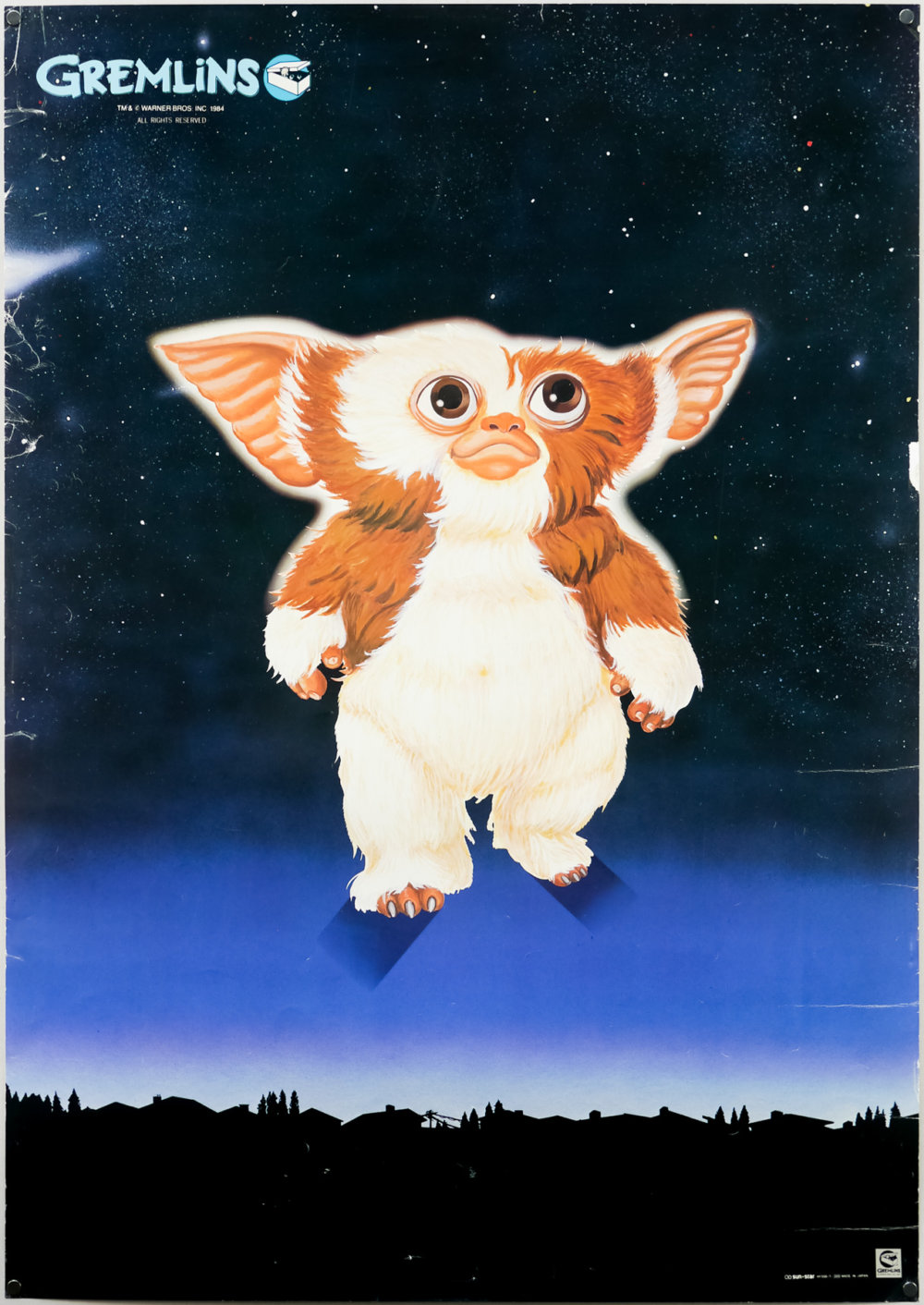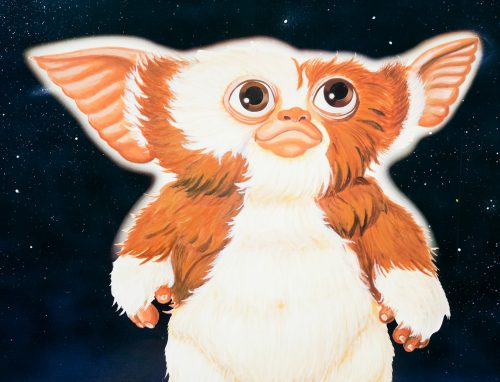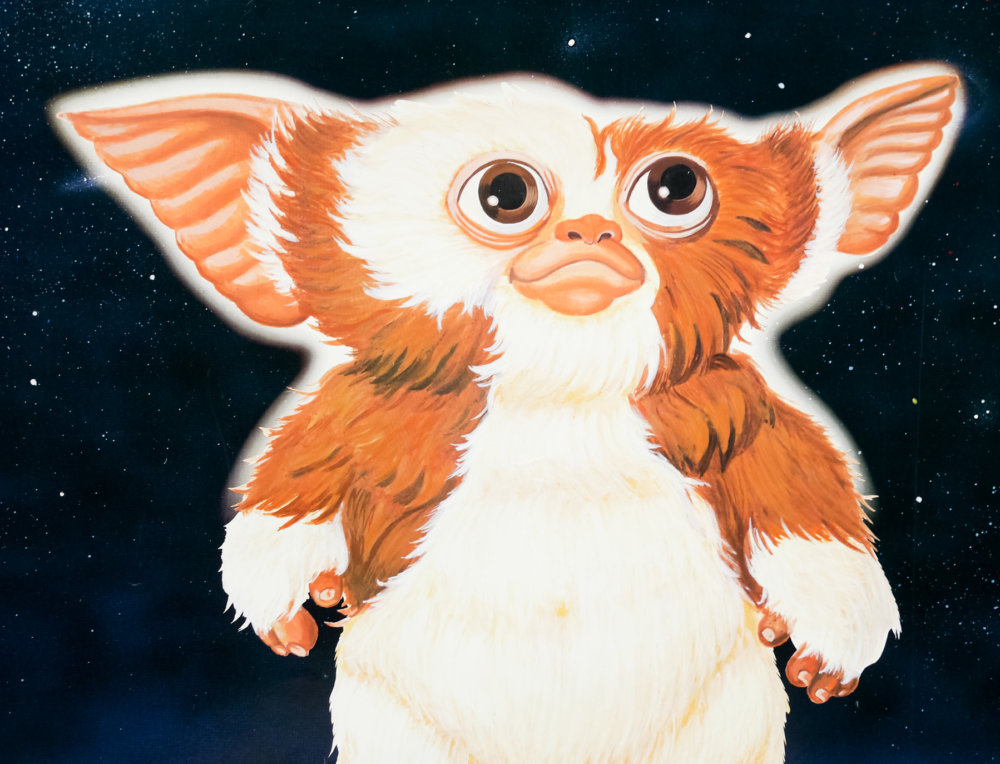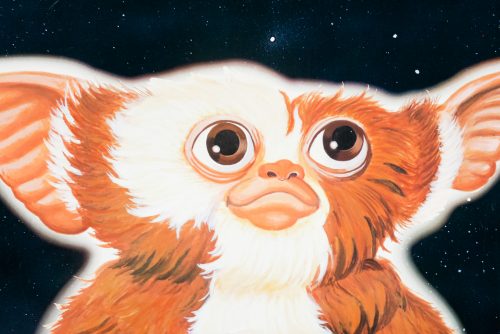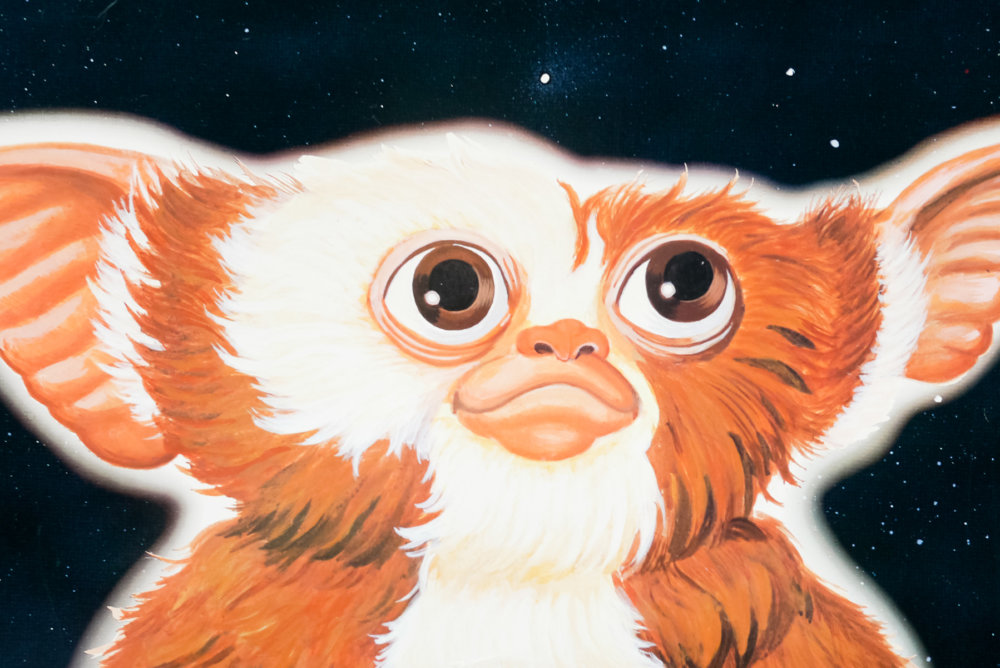 Title
AKA

Gremlin (Japan)
Year of Film
Director
Starring
Origin of Film
Type of Poster
Style of Poster

Sun-star
Origin of Poster
Year of Poster
Designer
Artist
Size (inches)

20 7/16" x 28 14/16"
SS or DS

SS
Tagline

--
Gremlins, director Joe Dante's classic horror comedy, was one of the biggest box-office hits of the 1980s and this tale of small, malevolent creatures attacking the residents of a small town spawned countless imitations, including Critters, Ghoulies and Troll, none of which were able to match the quality of the film they were attempting to emulate. The film was produced by Steven Spielberg through his Amblin Entertainment company and it definitely features some unmistakable Spielbergian qualities.
Thanks to several violent scenes, the film is credited, along with Indiana Jones and the Temple of Doom, for the introduction of the PG-13 rating in America, which was intended to be applied to films that fell into the gap between the PG (Parental Guidance, but safe for children) and R-rated (intended for over 17-year olds). The equivalent in the UK is the 12A rating, which was introduced in 2002 and replaced the 12 rating that had been instigated at the end of the 1980s (for Tim Burtons's Batman).
This is an unusual Japanese B2 featuring an illustration of Mogwai that was printed by a company called Sun-star. I picked it up whilst on a trip to Japan in 2012 and my best guess is that it was a poster created to be commercially sold at the time of release (or soon after). According to the English language version of the Sun-star website, they are a company whose products are 'Stationery for office home use, Stationery featuring Disney characters', and it's entirely likely that they had a licensing tie-in with Warner Bros to print posters like this, perhaps to be sold at screenings of the film. If I find out any more information I'll update this page.
I'm unsure who the artist responsible is so please get in touch if you have an idea.