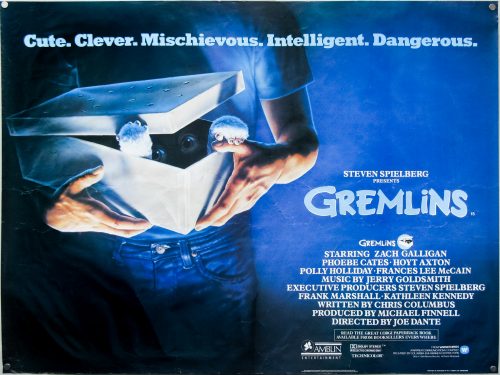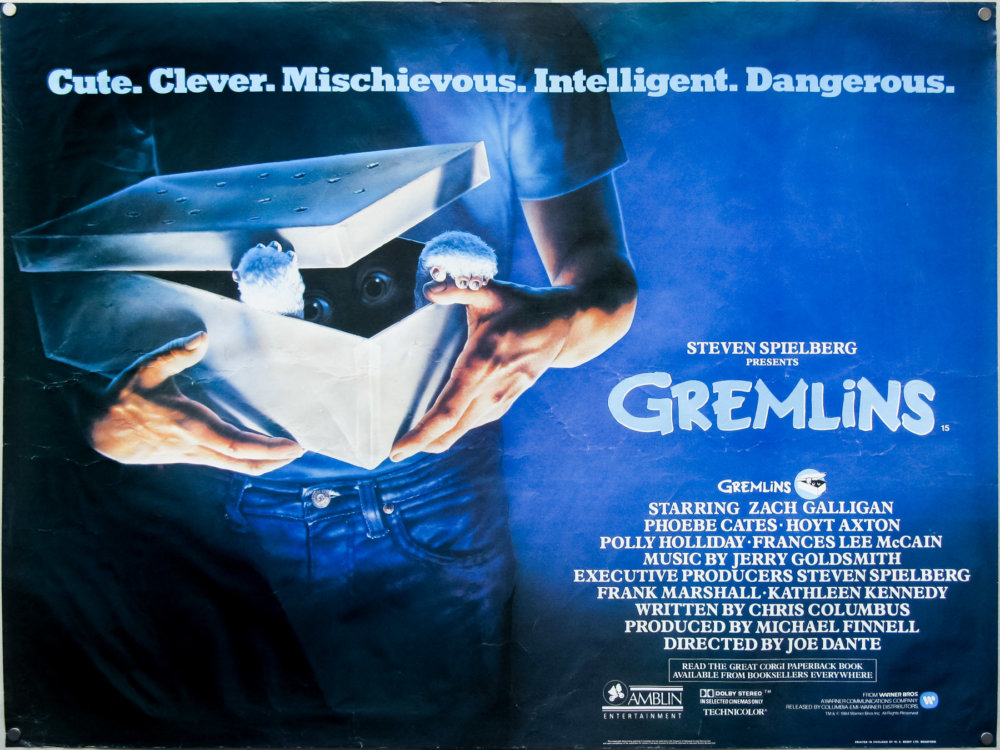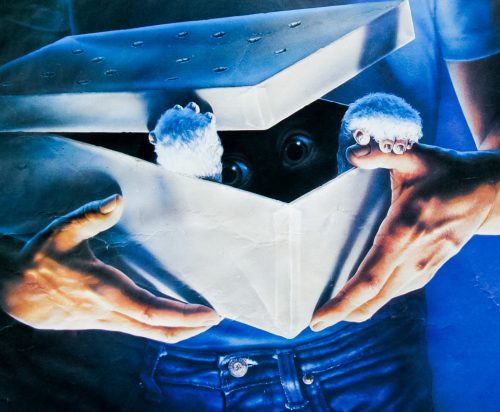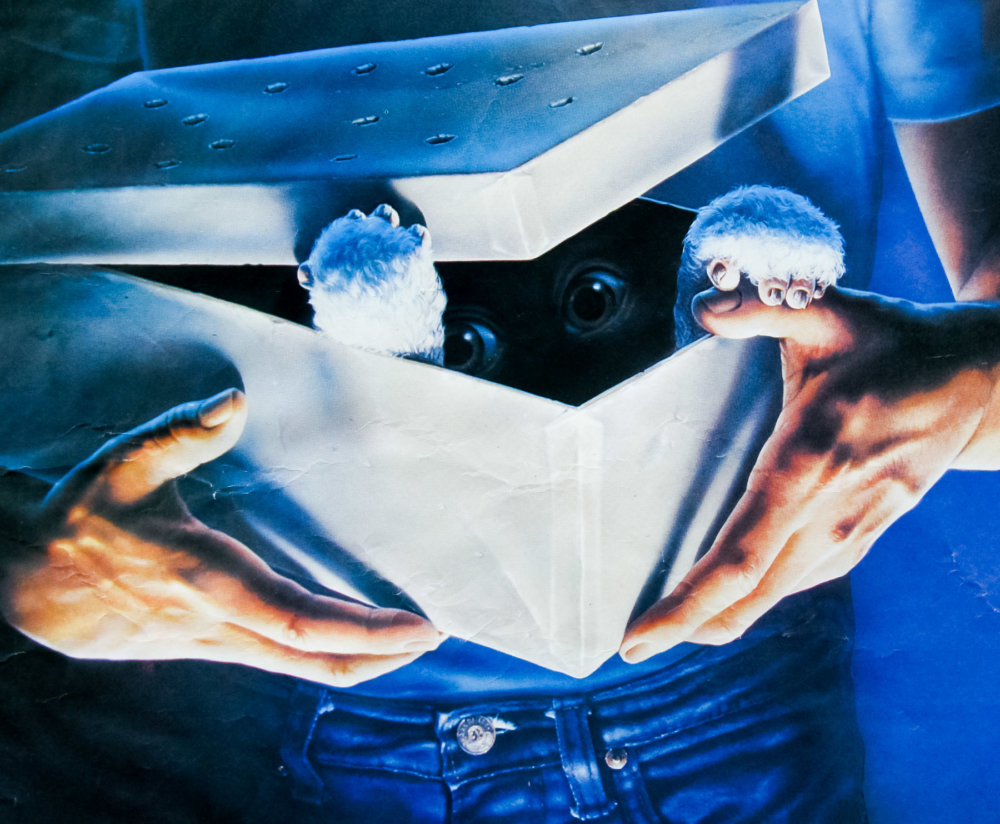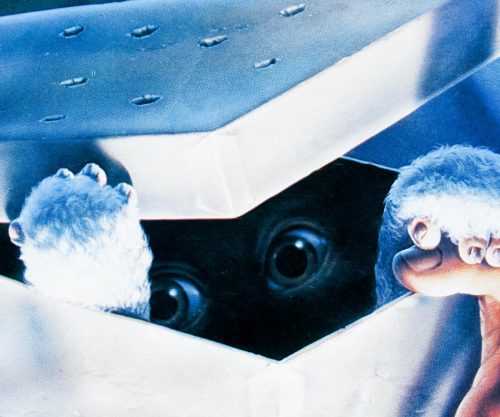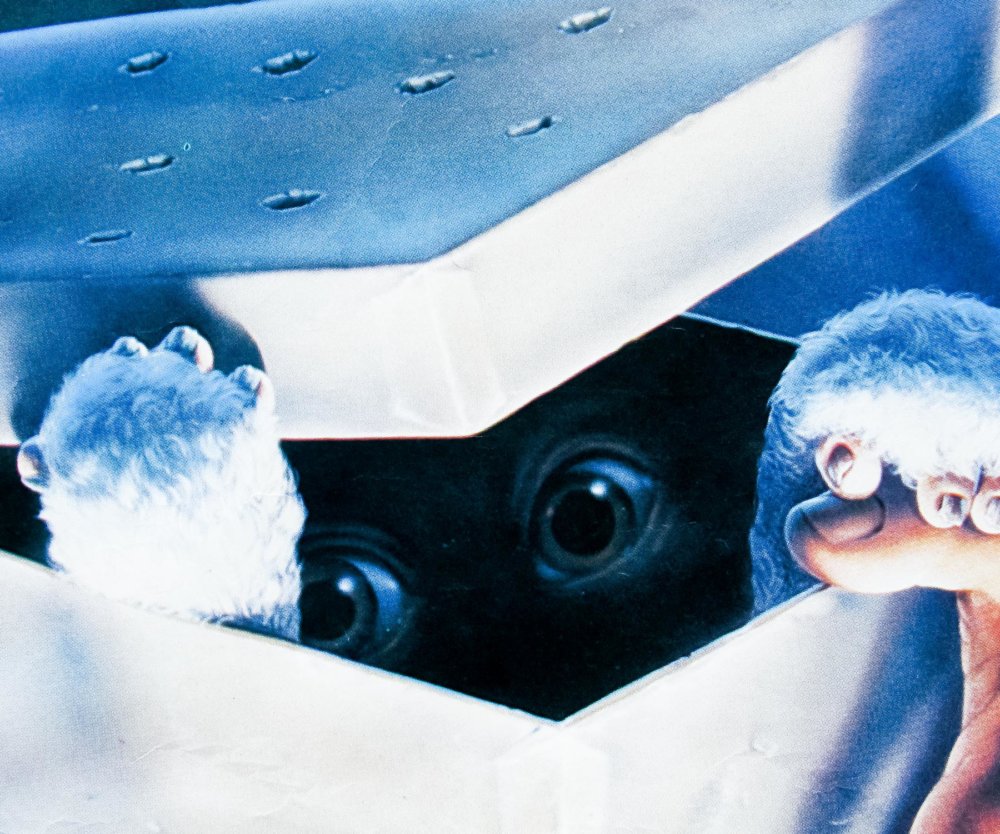 Title
AKA

Gremlin (Japan)
Year of Film
Director
Starring
Origin of Film
Type of Poster
Style of Poster

--
Origin of Poster
Year of Poster
Designer
Artist
Size (inches)

30" x 39 14/16"
SS or DS

SS
Tagline

Cute. Clever. Mischievous. Intelligent. Dangerous.
Gremlins, director Joe Dante's classic horror comedy, was one of the biggest box-office hits of the 1980s and this tale of small, malevolent creatures attacking the residents of a small town spawned countless imitations, including Critters and Troll, none of which were able to match the quality of the film they were attempting to emulate. The film was produced by Steven Spielberg through his Amblin Entertainment company, the logo of which features on the jeans button on this poster (see this close up on the American one sheet).
Thanks to several violent scenes, the film is credited, along with Indiana Jones and the Temple of Doom, for the introduction of the PG-13 rating in America, which was intended to be applied to films that fell into the gap between the PG (Parental Guidance, but safe for children) and R-rated (intended for over 17-year olds). The equivalent in the UK is the 12A rating, which was introduced in 2002 and replaced the 12 rating that had been instigated at the end of the 1980s (for Tim Burtons's Batman).
The poster artwork on this British quad is by the late American designer and artist John Alvin, who was responsible for over 135 film poster designs over a thirty year period. Alvin painted many unforgettable pieces of artwork, including Blade Runner and E.T. The Extra Terrestrial, and this image he created for Gremlins is definitely one of his most beloved. It was used around the globe to promote the film, including the US, Japan and multiple European countries. Alvin sadly passed away too early, just shy of his 6oth birthday (in 2008), but his fantastic designs will live on for generations to come.
To see the posters I've collected by Alvin click here.