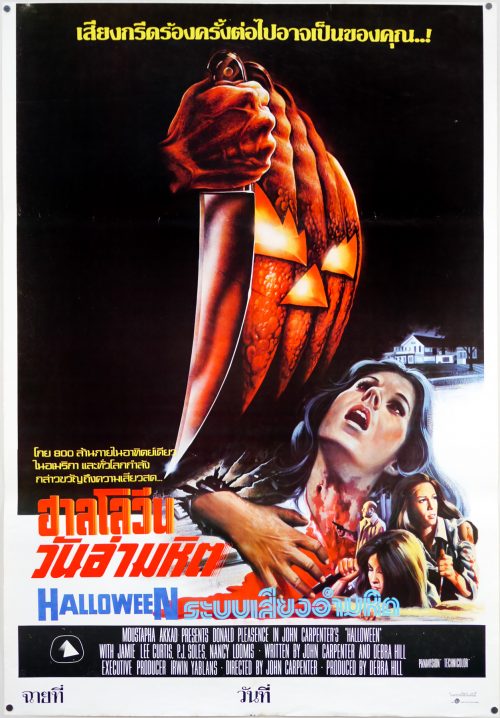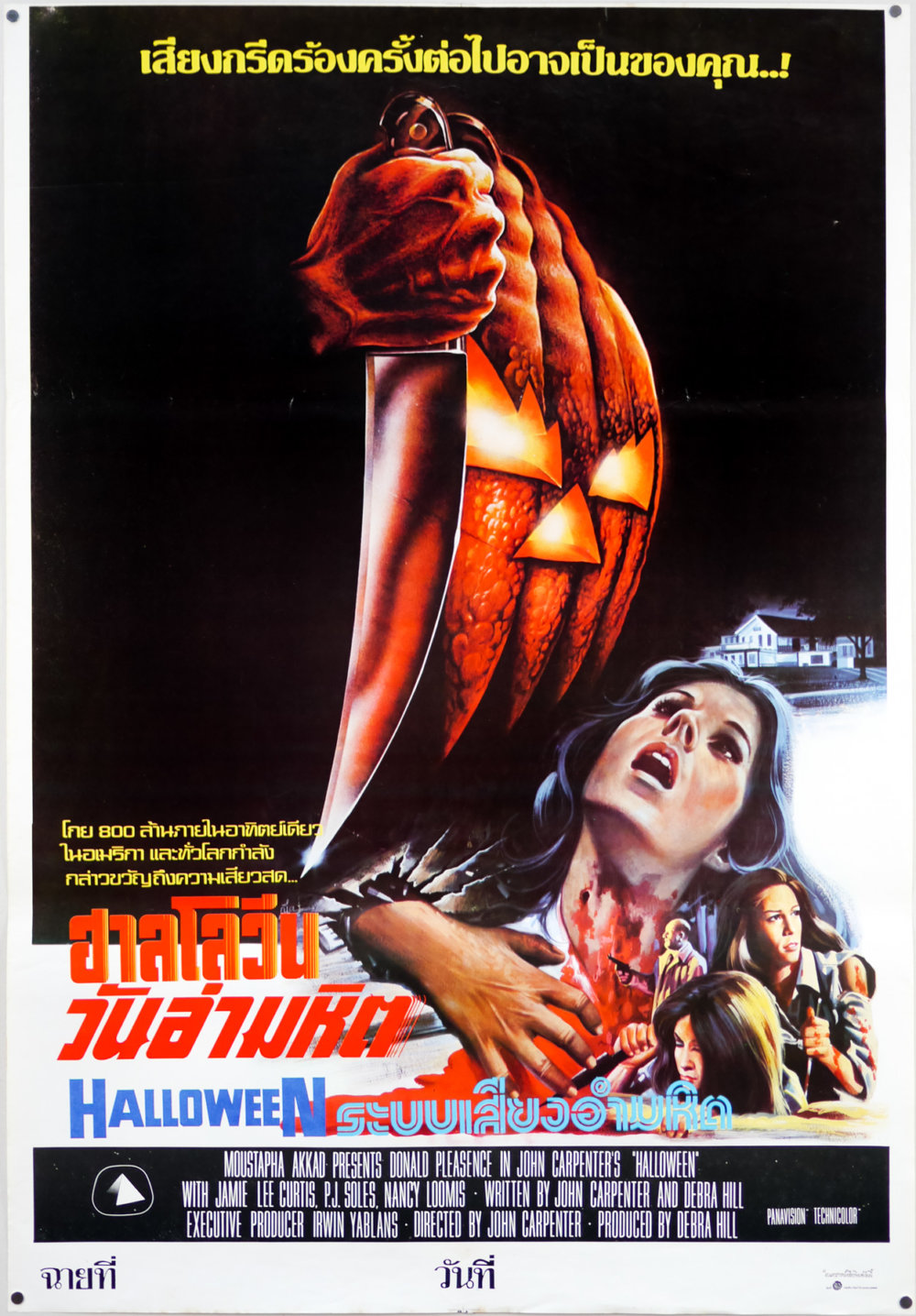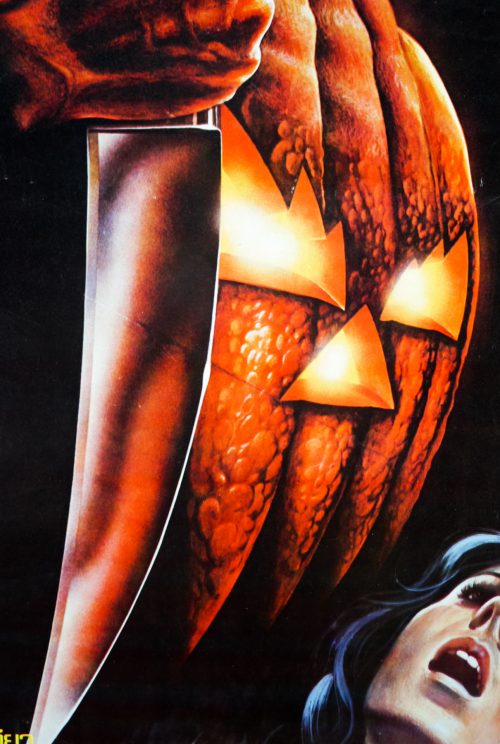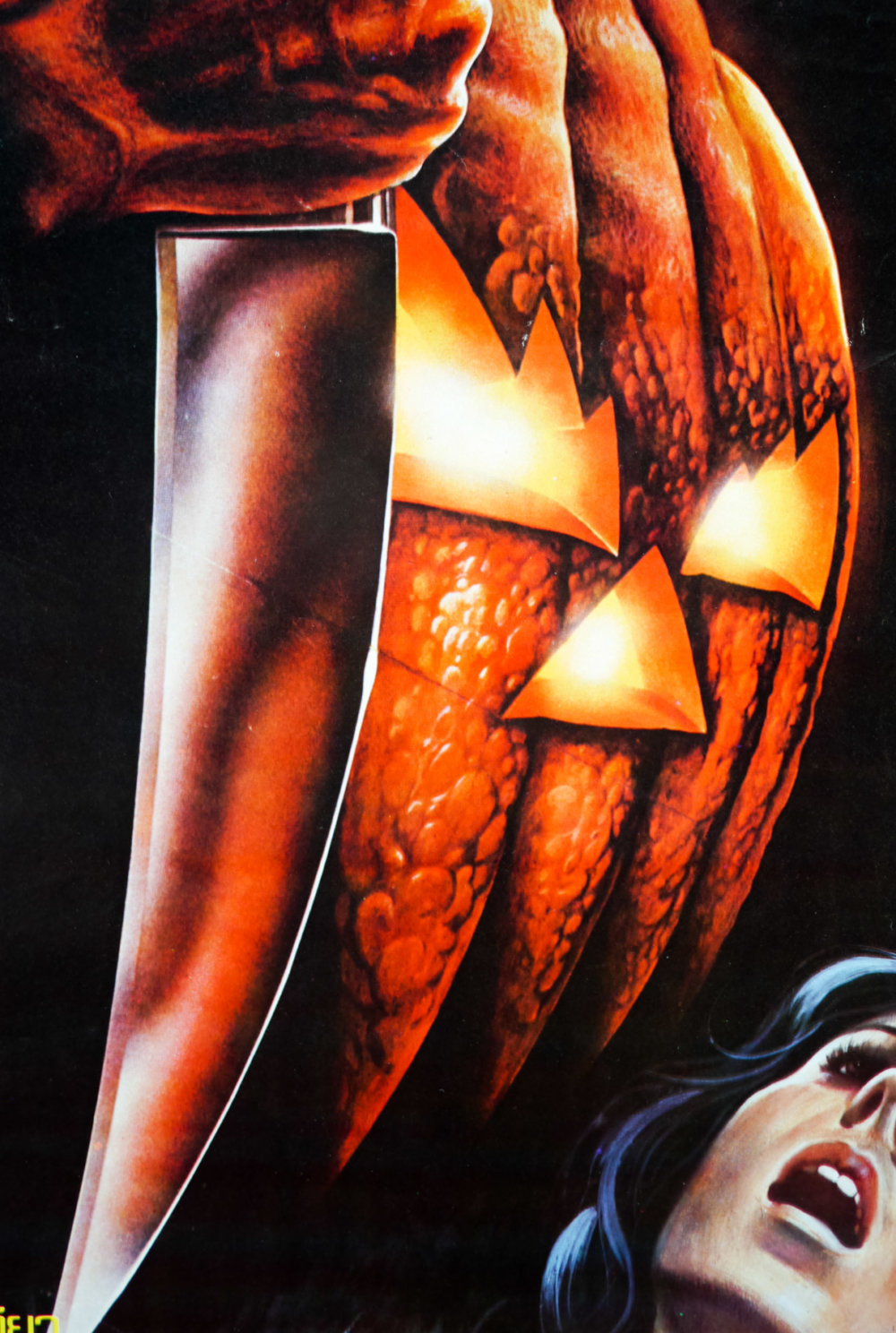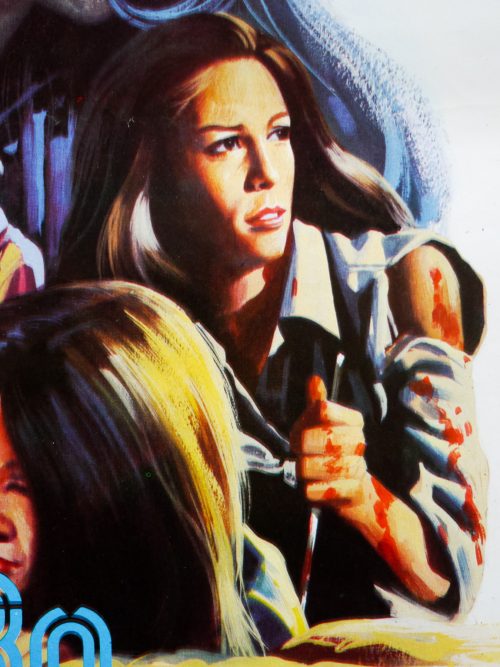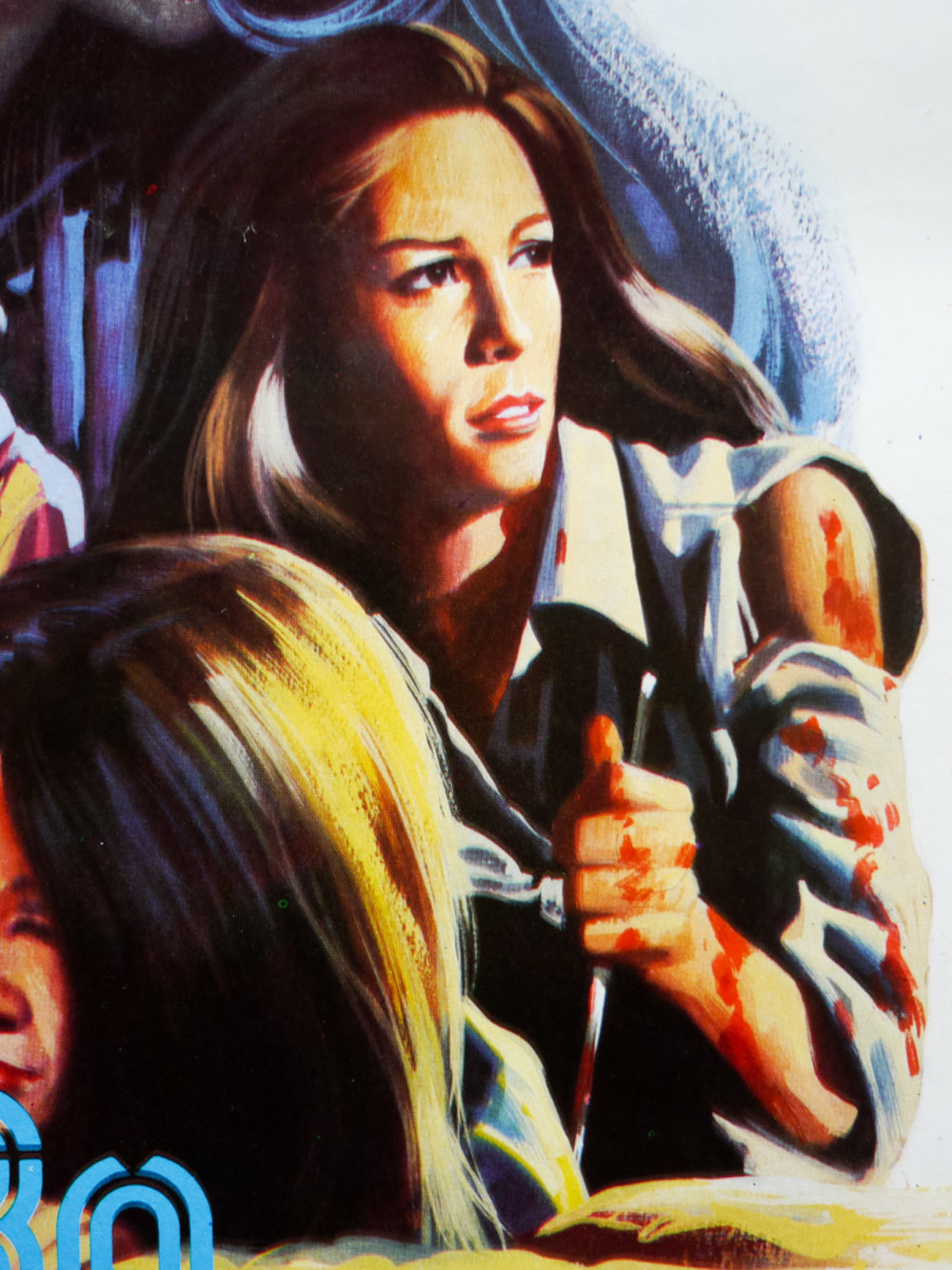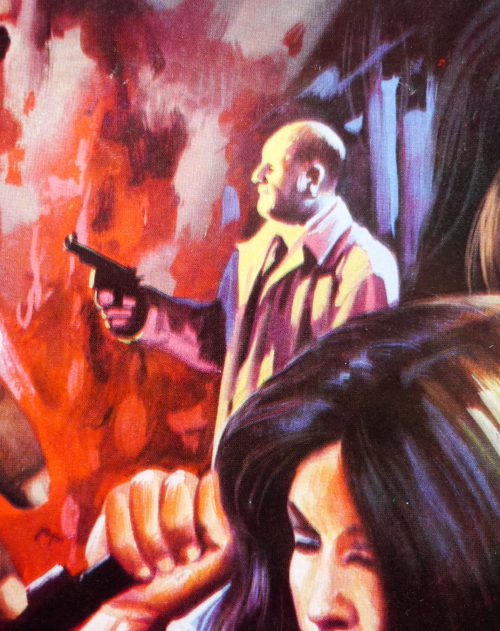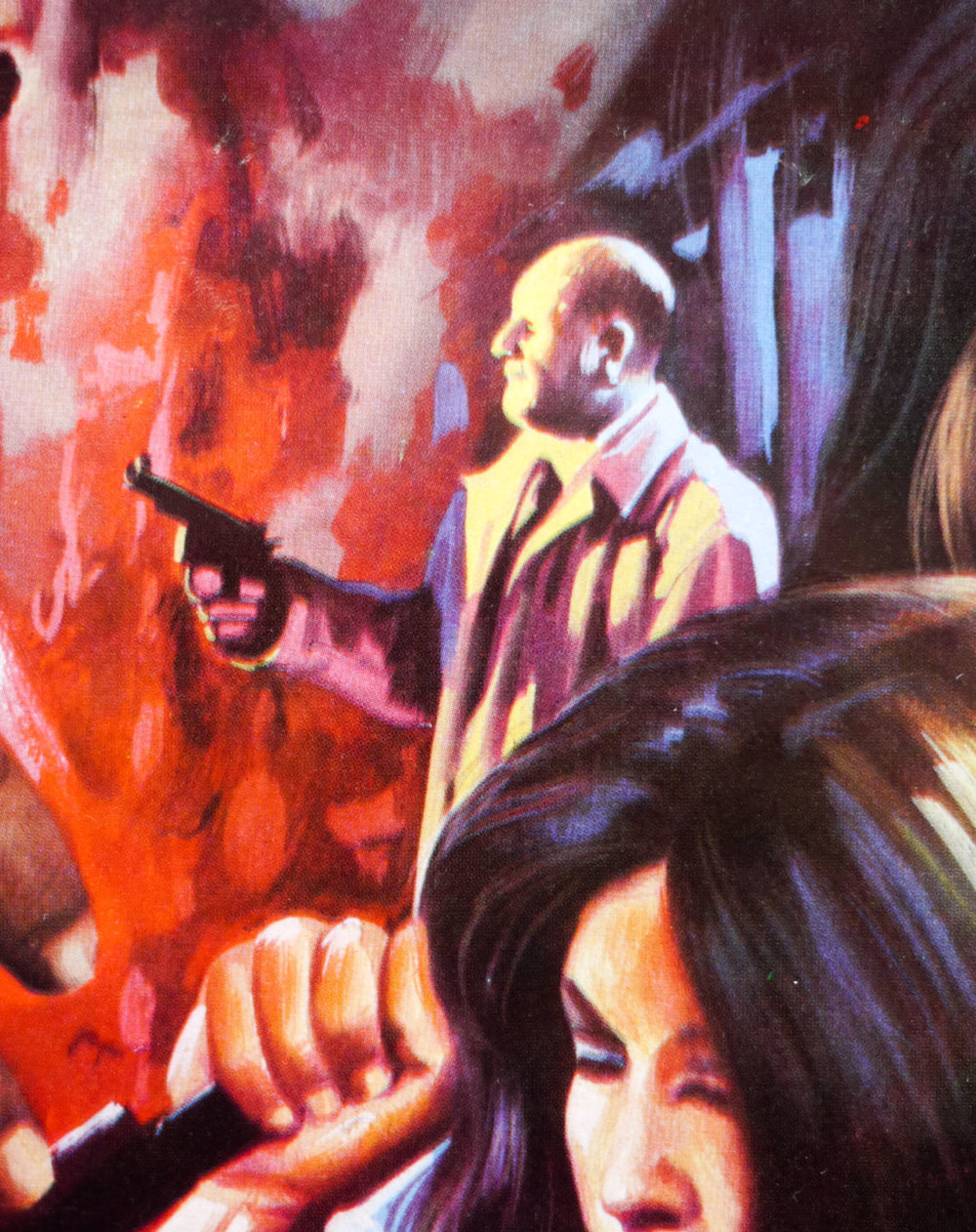 Title
AKA

The Babysitter Murders (USA - working title) | Halloween: la notte delle streghe [The night of the witches] (Italy)
Year of Film
Director
Starring
Origin of Film
Genre(s) of Film
Type of Poster
Style of Poster

--
Origin of Poster
Year of Poster
Designer
Size (inches)

21.5" x 30 13/16"
SS or DS

SS
Tagline

--
This is the Thai poster for the release of John Carpenter's seminal horror film Halloween. An independent release, financed by one man (Moustapha Akkad), the film was produced on a low budget of $300k and would go on to gross over $70m worldwide. Halloween kickstarted a franchise that would run for seven sequels (and a recent remake) and the masked character of Michael Myers would enter the horror pantheon as one of its most memorable monsters.
Carpenter wrote the screenplay with his then girlfriend, producer Debra Hill and is often credited as being the the first in a long line of slasher films, although films like Alfred Hitchock's Psycho were obvious inspirations. The film has little in the way of gore or violence and instead uses clever camera work and sound design to brilliant effect, keeping the audience on the edge of their seats throughout. There have been countless imitations over the years but few that match up to the taught, perfectly-paced original Halloween.
This Thai poster features the classic illustration of a knife blade morphing into a carved pumpkin that was created by the American artist Bob Gleason and used on the US one sheet and several other posters around the globe. The lurid montage at the bottom of the poster was created by a local Thai artist known as Neet. If anyone has any more details about the artist please get in touch.
In March 2016 Gleason's original artwork was put up for auction (selling for just under $84k) and was accompanied by a letter from the artist talking about its creation, which is well worth a read.