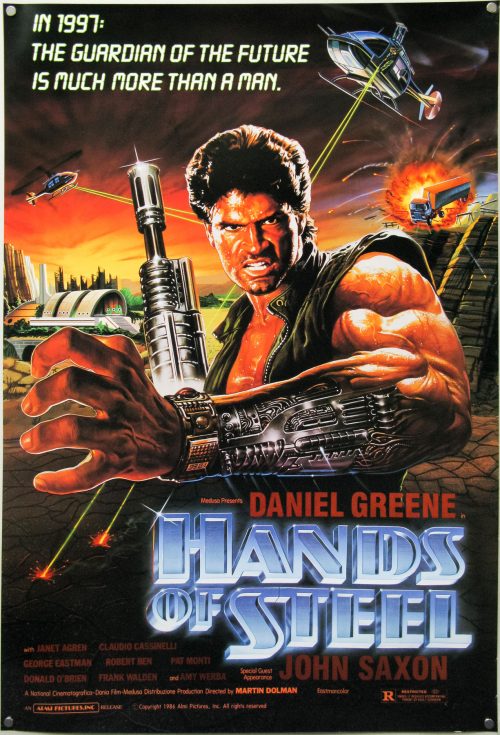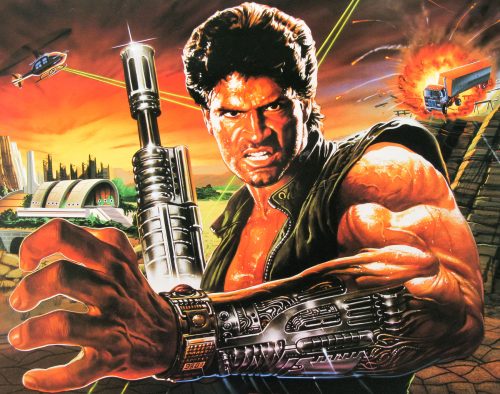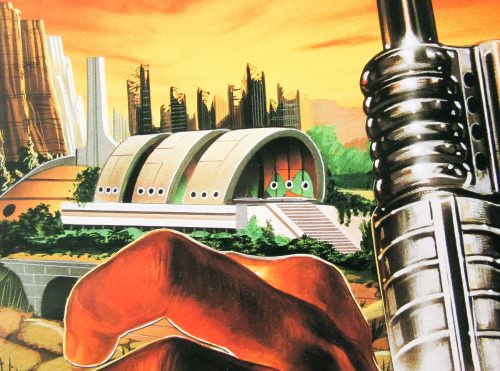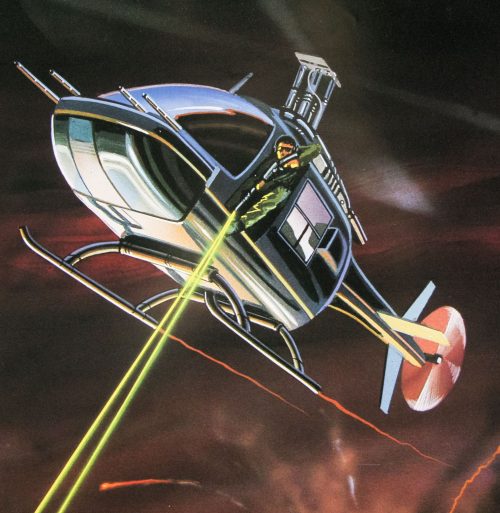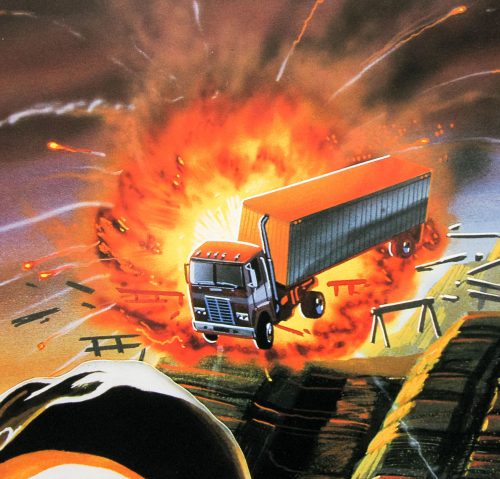 Title
AKA

Vendetta dal futuro [Vendetta from the future] (Italy - original title) | Return of the Terminator (Malaysia - English title) | Atomic Cyborg (France)
Year of Film
Director
Origin of Film
Type of Poster
Style of Poster

--
Origin of Poster
Year of Poster
Designer
Artist
Size (inches)

26.5" x 39 15/16"
SS or DS

SS
NSS #

--
Tagline

In 1997: The guardian of the future is much more than a man
Italian writer/director Sergio Martino is responsible for several notable Giallo films including Torso and The Case of the Scorpion Tail. His output also includes several exploitation and genre films that directly 'homage' the work of American directors, including After the Fall of New York (see Carpenter's Escape From NY) and Hands of Steel, which shamelessly apes James Cameron's classic Terminator (1984).
The plot sees Daniel Greene's cyborg Paco Querak (great name!) sent to kill a blind environmentalist who is interfering with the plans of industrialist Frank Turner (genre legend John Saxon). During the assassination attempt Querak's human conscience somehow stops him carrying out the deed and he escapes into the Arizona desert. He ends up at a bar in a small town and before long he's using his strength to arm wrestle truckers and partake in bar brawls, however a team of hitmen has been sent after him and it's not long before he is tracked down.
Tragically, Claudio Cassinelli, who played one of the hitmen, was killed in a helicopter crash during filming of an action sequence.
I'm crediting the artwork to the great Renato Casaro because the main figure is clearly his illustration as can be seen on this Japanese B2 for the film, which features his signature. The rest of the art is likely to have been done by another artist, but I'm not certain to whom it can be credited. The typeface used for the tagline could not be more 80s if it tried.
Note that Hands of Steel, like many Italian exploitation films, has multiple alternative names and had a different moniker in most major markets.
The full film is available to watch on YouTube. The trailer is also YouTube.