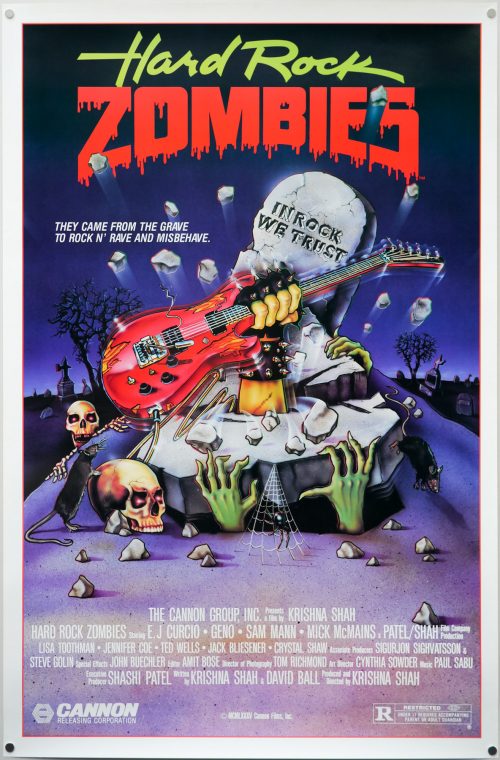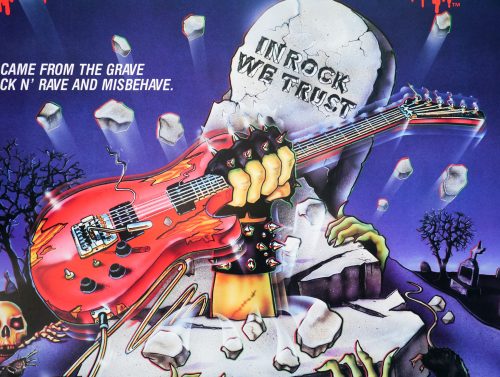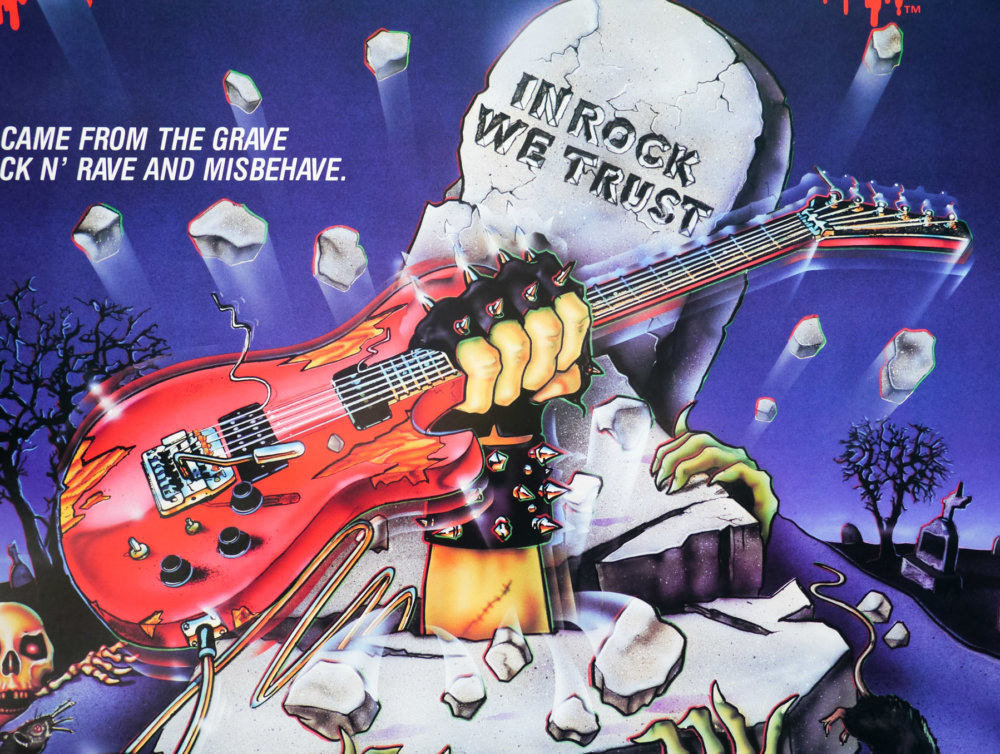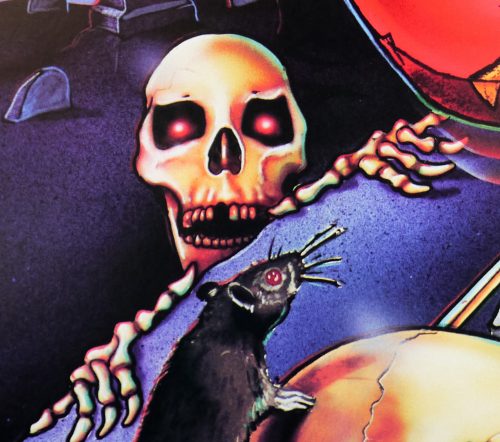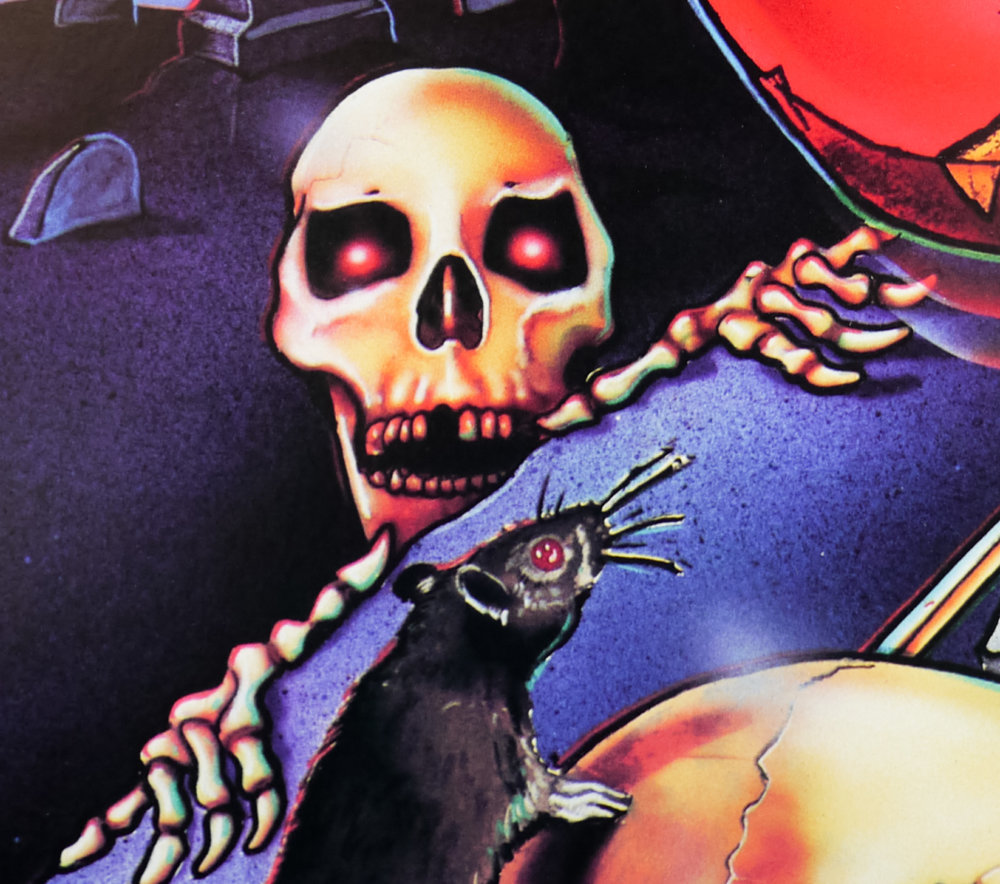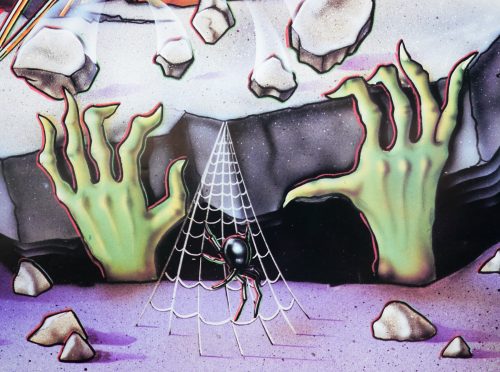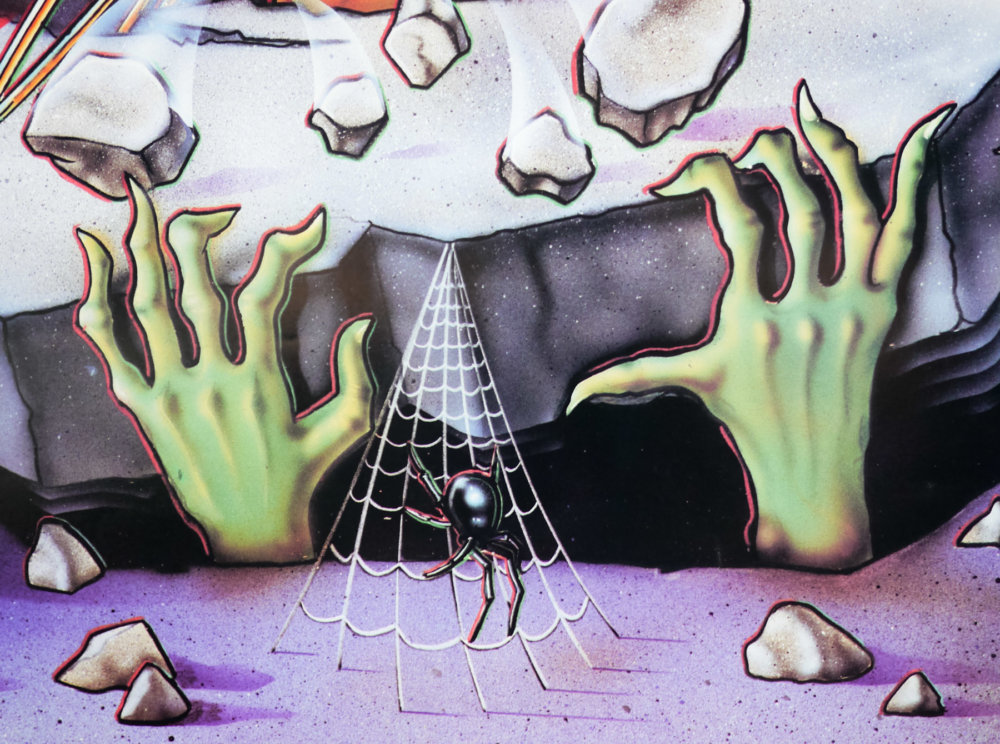 Title
AKA

Rock Zombies (France)
Year of Film
Director
Starring
Origin of Film
Type of Poster
Style of Poster

--
Origin of Poster
Year of Poster
Designer
Artist
Size (inches)

27" x 41"
SS or DS

SS
NSS #

--
Tagline

They came from the grave to rock n' rave and misbehave.
Lurid artwork features on this one sheet for Hard Rock Zombies, a 1985 horror-comedy from notorious schlock-peddlers Cannon films. Directed, produced and co-written by Indian-American Krishna Shah, the film was apparently originally conceived as a short that would be the film within a film for Shah's American Drive-In (also 1985). At some point the production team decided to make HRZ into a feature-length production so the director had two films on the go in a single year.
I've not yet seen the film but it's nutty plot is described on IMDb:

'A hard rock band travels to the tiny and remote town of Grand Guignol to perform. Peopled by hicks, rubes, werewolves, murderous dwarves, sex perverts, and Hitler, the town is a strange place but that doesn't stop the band's lead singer from falling in love with a local girl named Cassie. After Nazi sex perverts kill the band to satisfy their lusts, Cassie calls the rockers back from the grave to save her, the town, and maybe the world.'
The reviews on there aren't exactly favourable either, for example:
'The tepid, dreadful zombie flick scrapes the bottom of the barrel, in a way that is truly insulting to barrels. Every possible cliché is driven home with all the subtlety of a steam hammer; every aspect of professional production is gleefully shredded by the intense non-talent in this film. BUT… You simply have to see it. A mess beyond all messes.'
The bizarre trailer is on YouTube if you want to watch it.