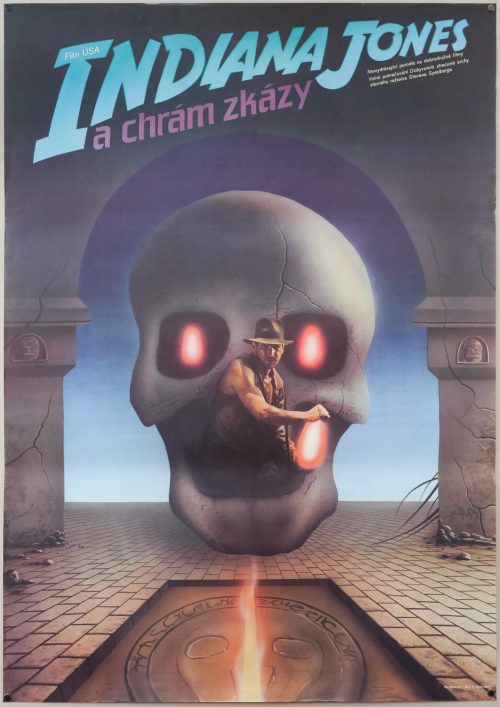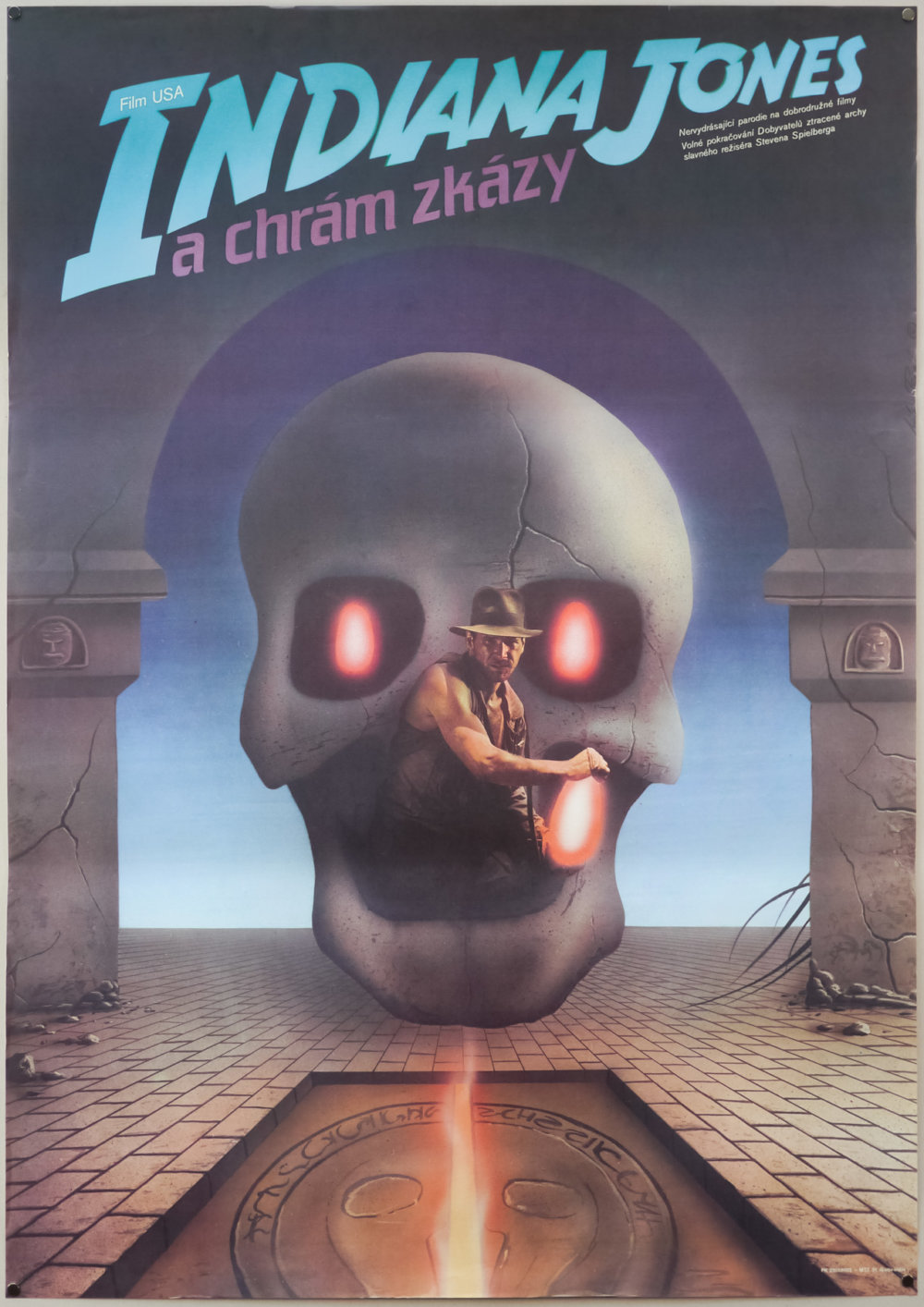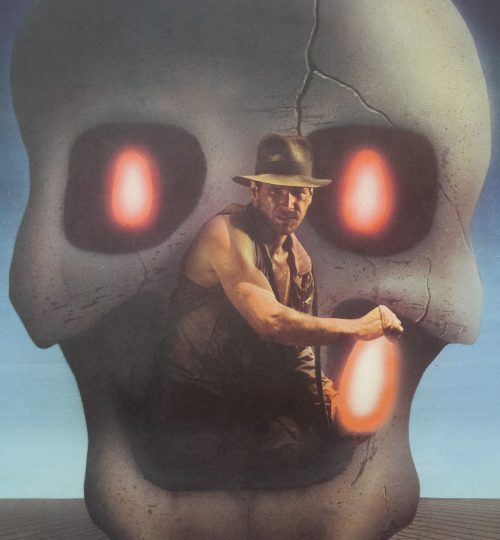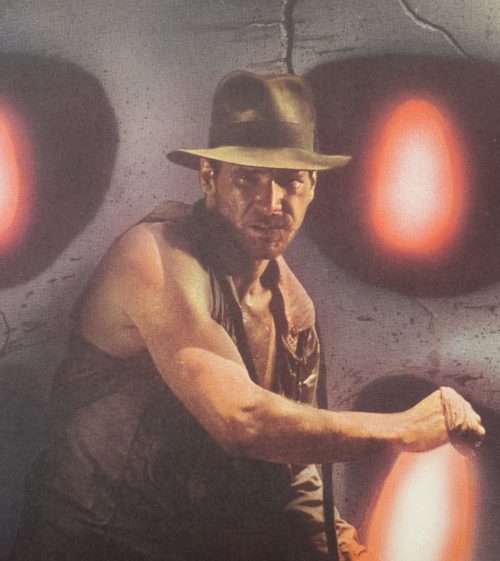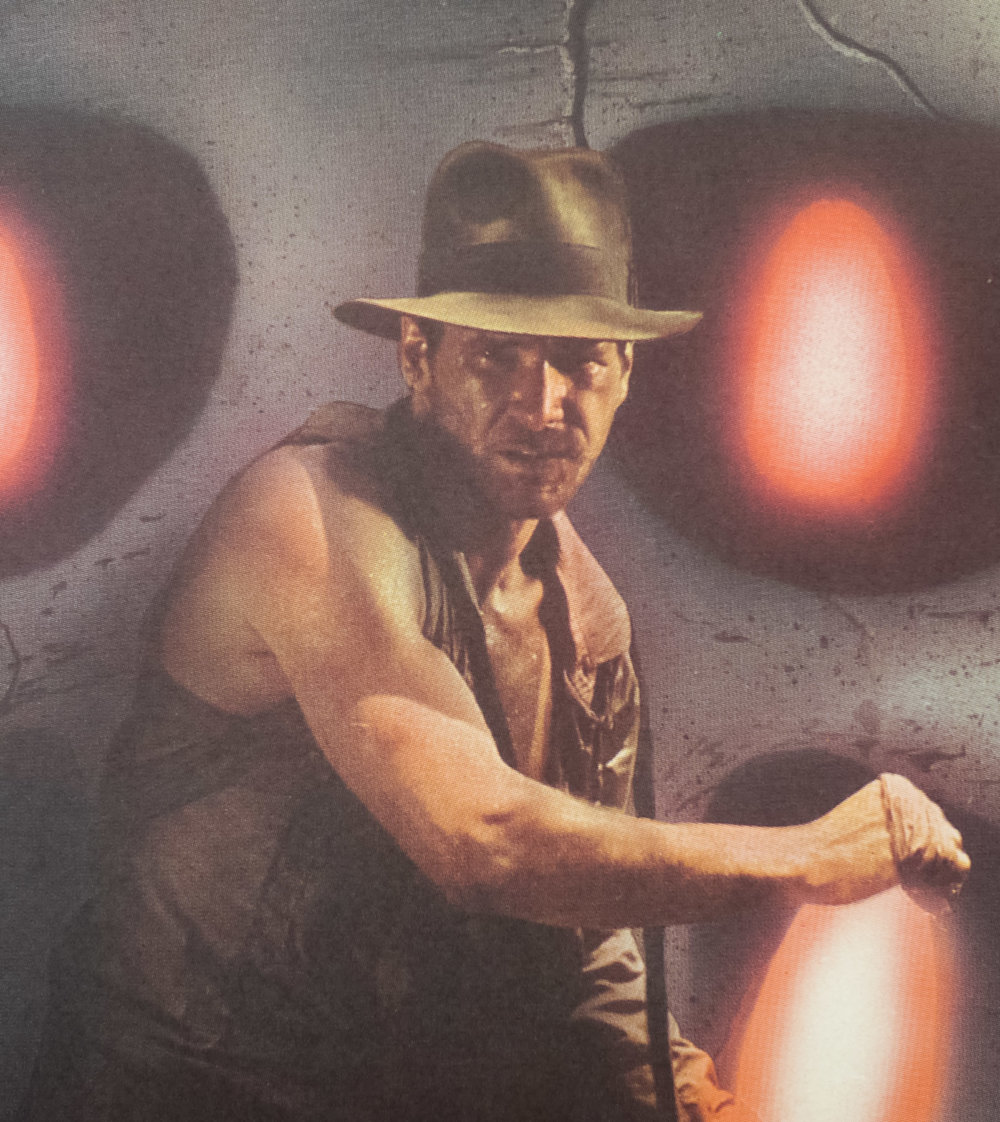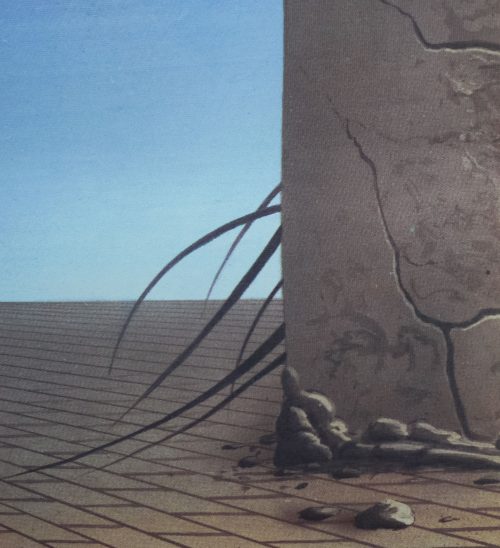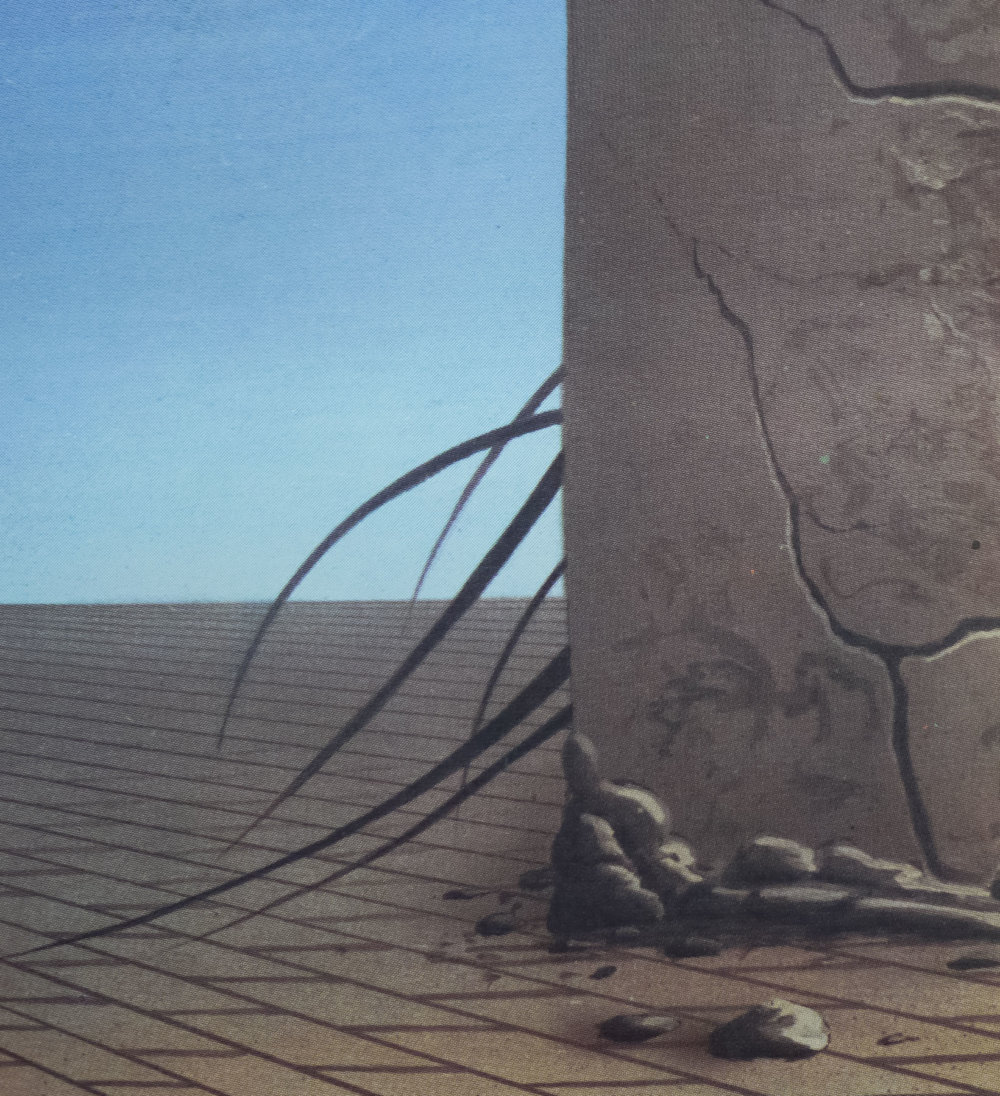 AKA

--
Year of Film
Director
Starring
Origin of Film
Type of Poster
Style of Poster

--
Origin of Poster
Year of Poster
Designer
Artist
Size (inches)

23 11/16" x 33.5"
SS or DS

SS
Tagline

--
This is the original Czech poster for the release of Steven Spielberg's Indiana Jones and Temple of Doom, which followed on from the classic Raiders of the Lost Ark but was in fact a prequel to the original action-adventure. Set in 1935 (so pre-WWII Nazis), the film sees Harrison Ford's intrepid adventurer escaping from an ambush in a Shanghai nightclub whilst trying to procure an ancient artefact. Together with the American lounge singer Willie Scott (Kate Capshaw) and a cocky Chinese kid called Short Round (Jonathan Ke Quan) he escapes on a plane only to be double-crossed by the pilots who disable the controls before parachuting out. Surviving with the improbable help of a rubber dinghy, the trio end up in a remote northern Indian village.
After discovering that all the children from the surrounding area have been kidnapped and taken to the nearby Pankot Palace, as well as the fact that village's sacred stone is missing, Indy decides to pay a visit to the palace. Although they receive a warm welcome at first, questioning around the missing children is quickly dismissed and later that night Indy is attacked by an assassin, which leads the trio to discover a hidden door in Willie's room. Venturing through booby-trapped passages they discover an underground temple which is presided over by an evil Thuggee priest called Mola Ram and before long their presence is discovered.
Although the film received mixed critical notice back in 1984, particularly in respects to its darker tone and increased violence over Raiders (the film was responsible for the creation of the American PG-13 rating), the film was mostly well received by fans and has since gained more of a critical appreciation. Spielberg was less enamoured by the finished film, however, and is quoted as saying "Temple of Doom is my least favourite of the trilogy. I look back and I say, 'Well the greatest thing that I got out of that was I met Kate Capshaw. We married years later and that to me was the reason I was fated to make Temple of Doom'"
The film was first released in Czechoslovakia in 1986 and this poster was designed and printed by the Czech artist Milan Pecák. The imagery alludes to one of the most memorable scenes in the film, which seriously disturbed me when I watched it as a child, where Mola Ram sacrifices an unlucky innocent into a fiery pit. A celebrated designer and artist, Pecák was born in 1962 and studied at the Vaclav Hollar School of Fine Arts in Prague before working as an architect and later as a set designer for several films.
It was whilst working on the 1986′ 'Zastihla Me Noc' that he was first given the opportunity to work on the film's poster and from then onwards he was in demand as an artist for posters advertising Czech releases, as well as several American films, including Gorillas in the Mist, Mississippi Burning and arguably his most famous design for James Cameron's Terminator (released in Czechoslovakia in 1990). In addition to film posters, Pecak is also an accomplished book and magazine cover illustrator and in his spare time works on fine art painting as well as digital graphics.
Milan Pecak's official website can be viewed here and features several galleries of his work as well as a biography.