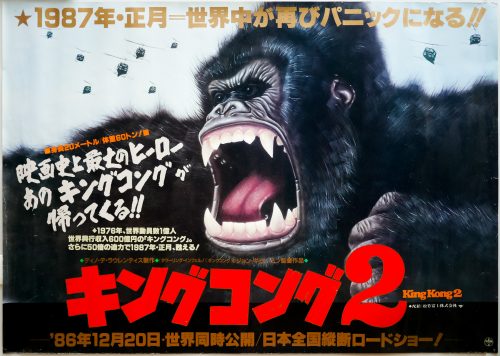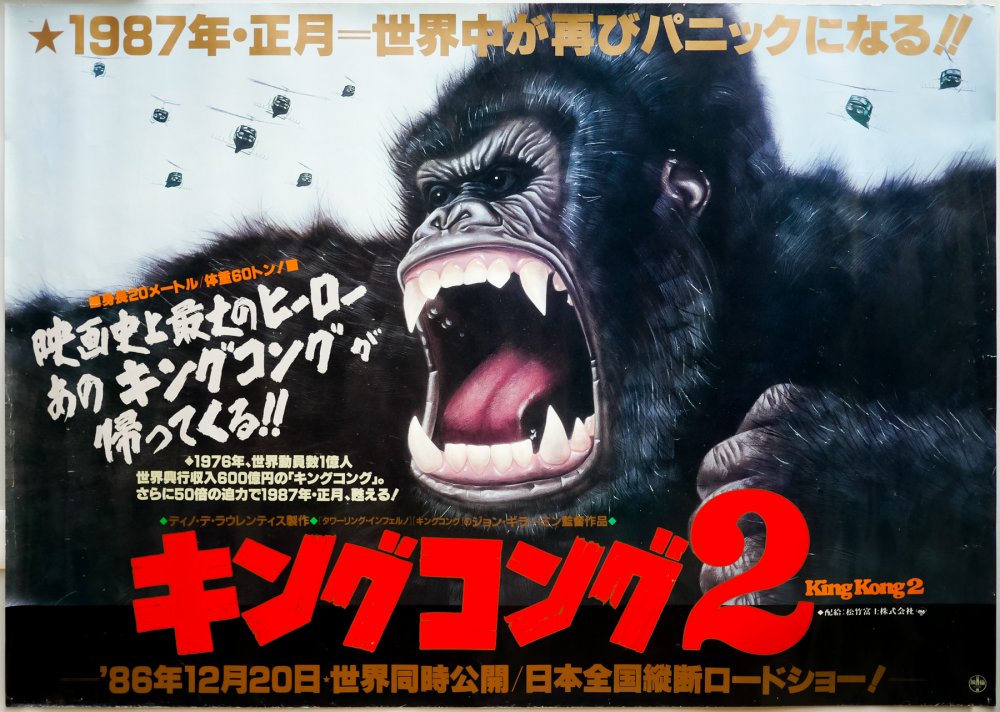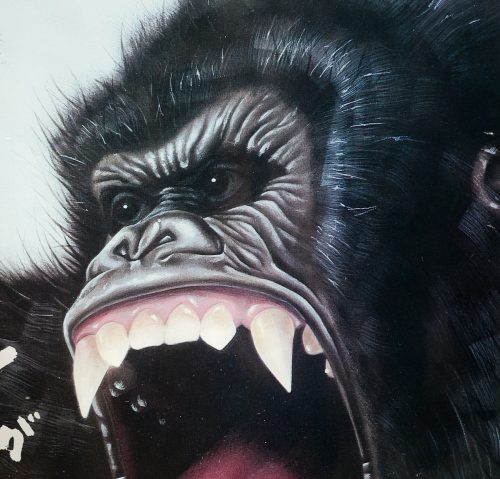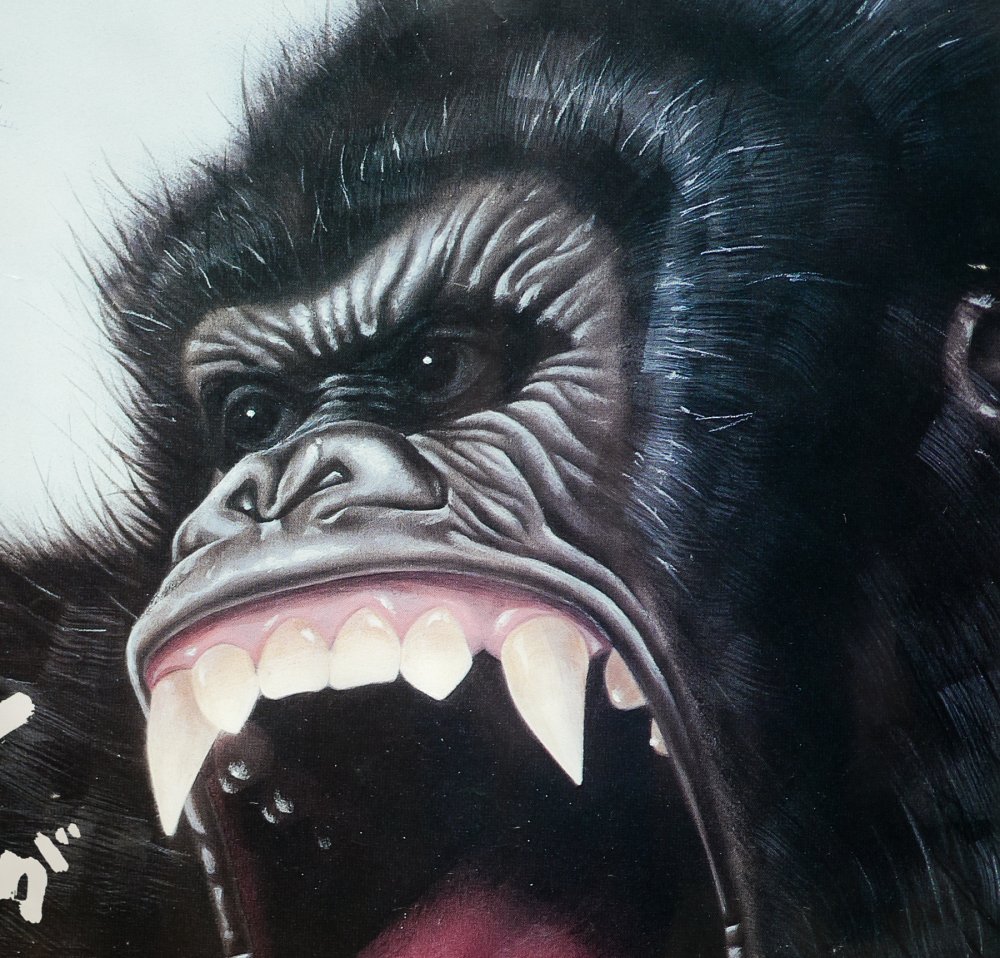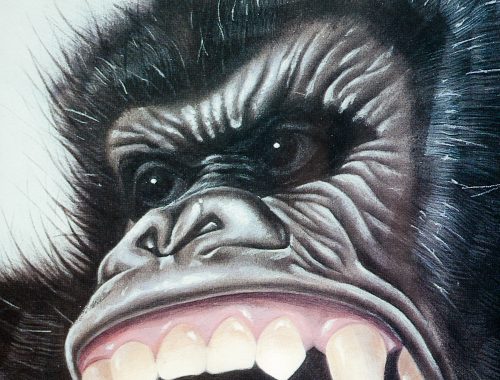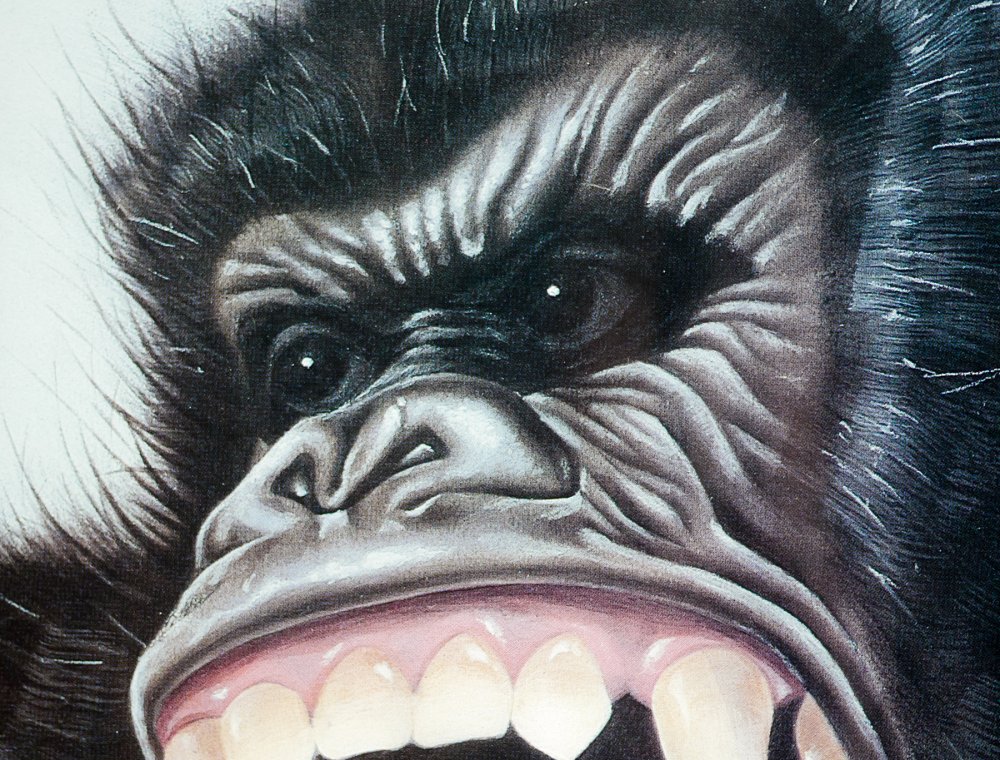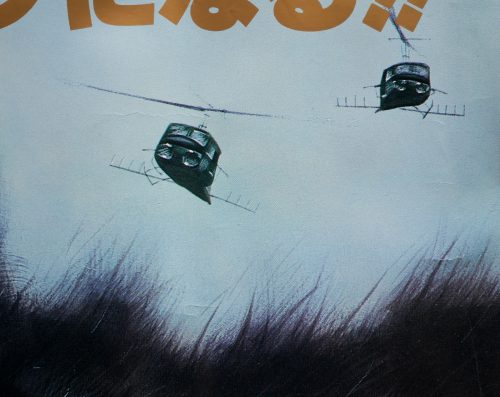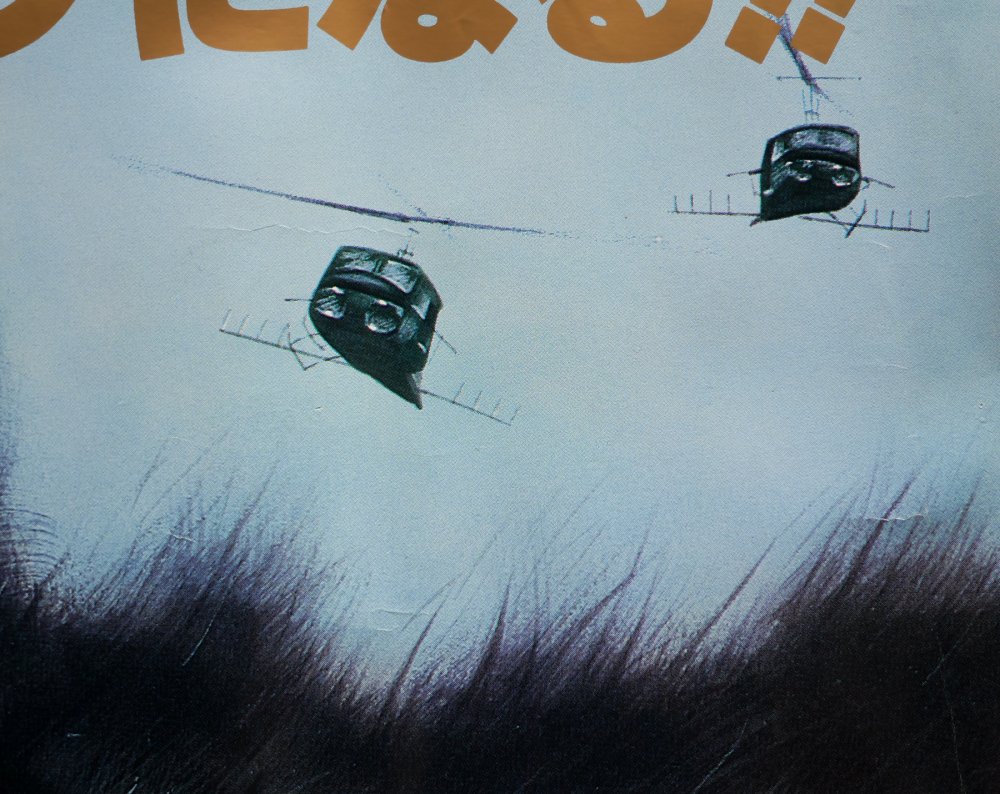 Title
AKA

King Kong Lives (USA / UK)
Year of Film
Director
Starring
Origin of Film
Type of Poster
Style of Poster

--
Origin of Poster
Year of Poster
Designer
Artist
Size (inches)

39 6/16" x 55 9/16"
SS or DS

SS
Tagline

--
King Kong Lives is the critically-mauled and commercially disastrous sequel to the ill-advised 1976 remake of the classic big ape monster movie, which was shepherded into life by the legendary Italian producer Dino De Laurentiis. I'm not entirely sure why a decade passed before this sequel was put into production, but both De Laurentiis (or at least his company DEG) and director John Guillermin returned and definitely shouldn't have bothered. The gap is explained in the film by having Kong in a 10 year coma following his fall from the World Trade Center at the end of the previous film.
Linda Hamilton (who should have known better) stars as Dr. Amy Franklin who is attempting to perform a heart transplant with an electronic replacement but Kong has lost too much blood for the operation to proceed. Luckily the adventurer Hank Mitchell (Brian Kerwin) finds and captures another giant ape in the jungles of Borneo and brings it to the US so that the operation can go ahead. It turns out that the new ape is a female and once Kong's heart is replaced it's not long before he escapes with 'Lady Kong' and chaos ensues. Unfortunately, despite the premise, the entire cast looks as if they'd rather be somewhere else and the shoddy effects can't paper over the cracks.
This artwork appears on the Japanese B1 and B0 posters. The B0 size of poster is typically used in larger cinemas and in advertising spots in the Tokyo metro. I've struggled to find out who the artist is for this poster so please get in touch if you have an idea. There are also two B2 posters for the film (style A and style B).