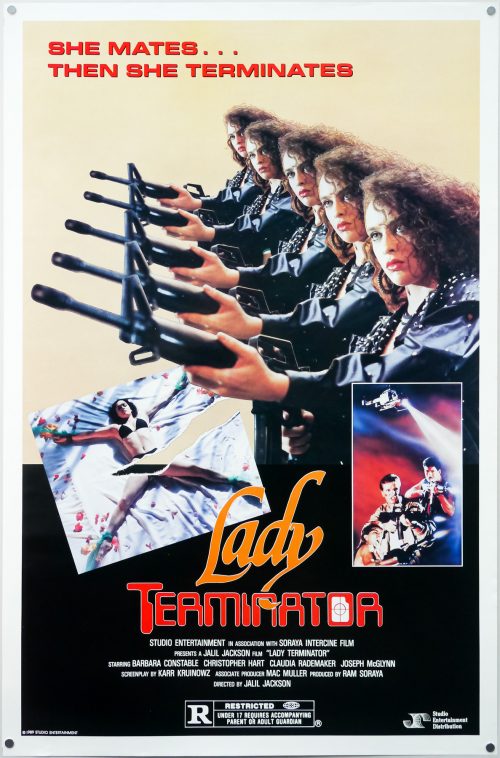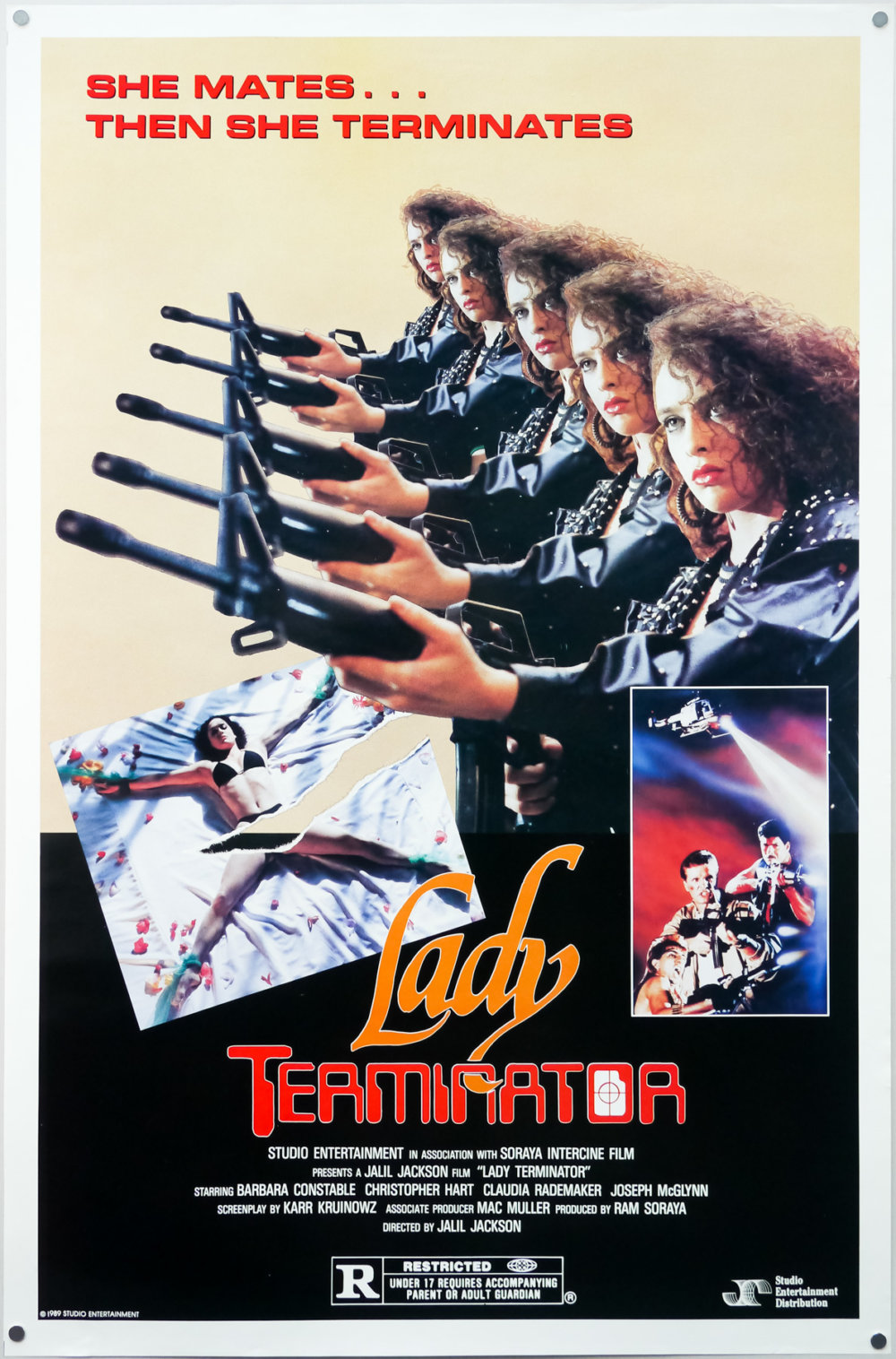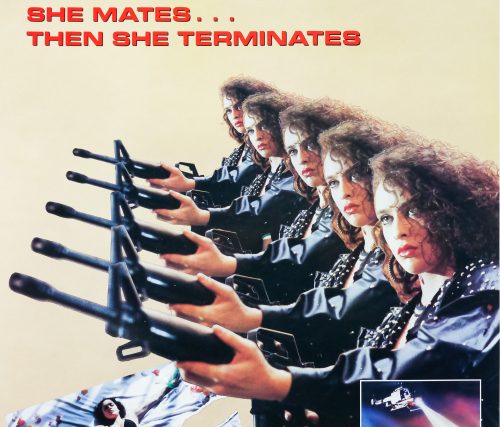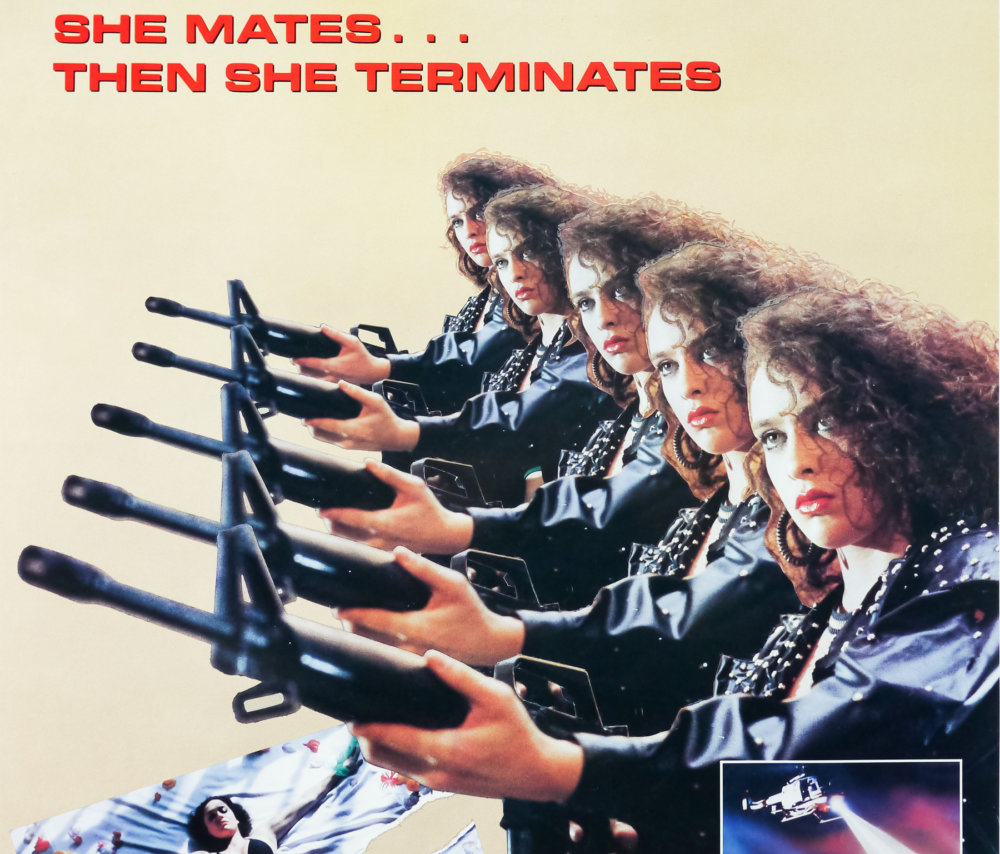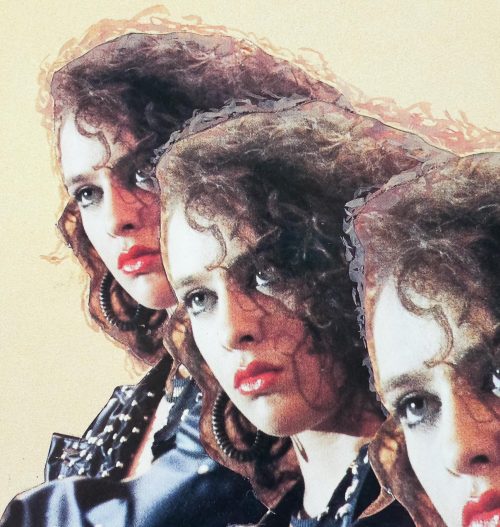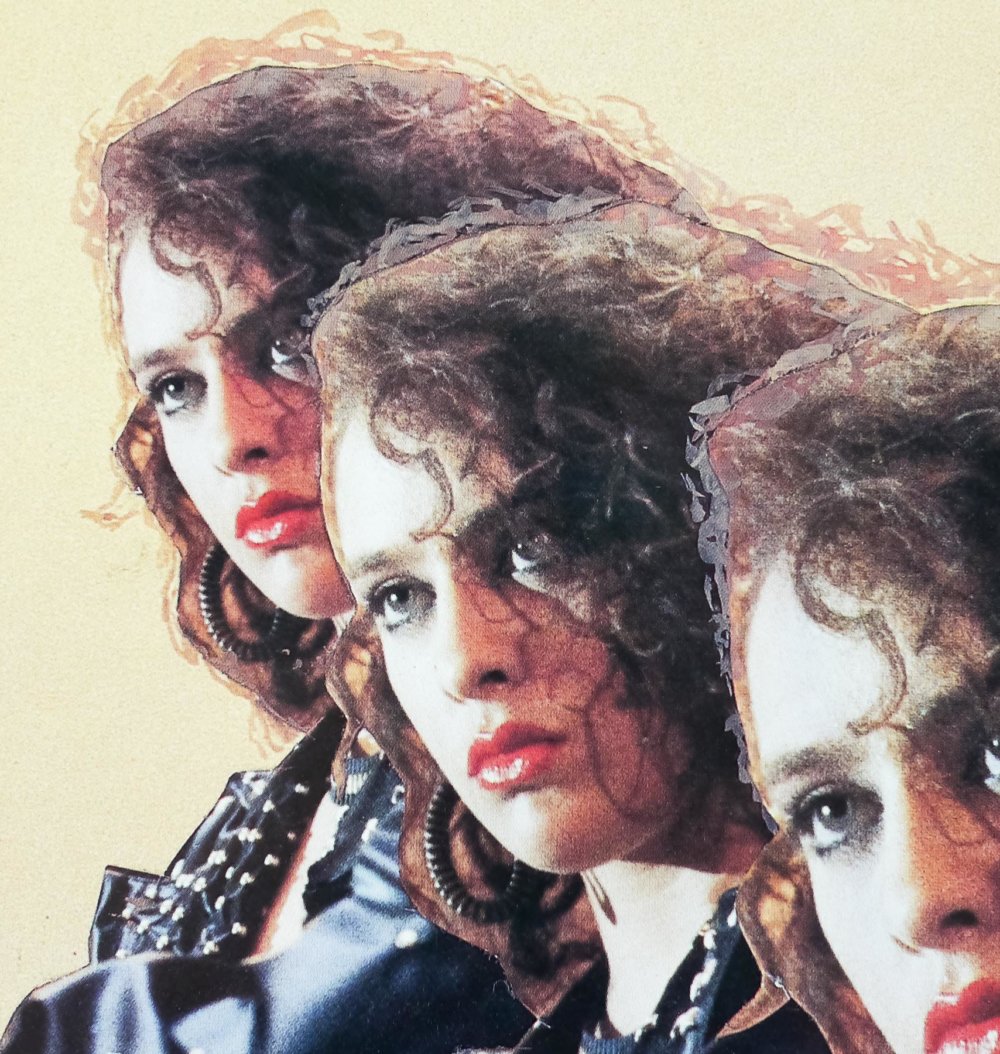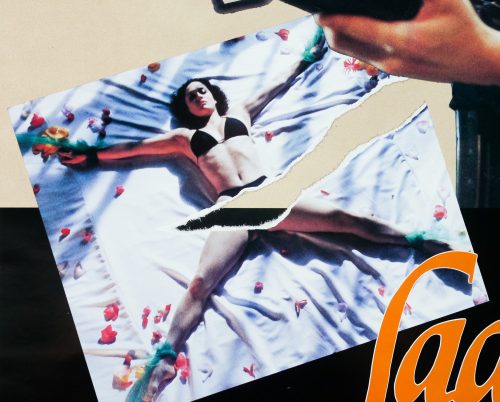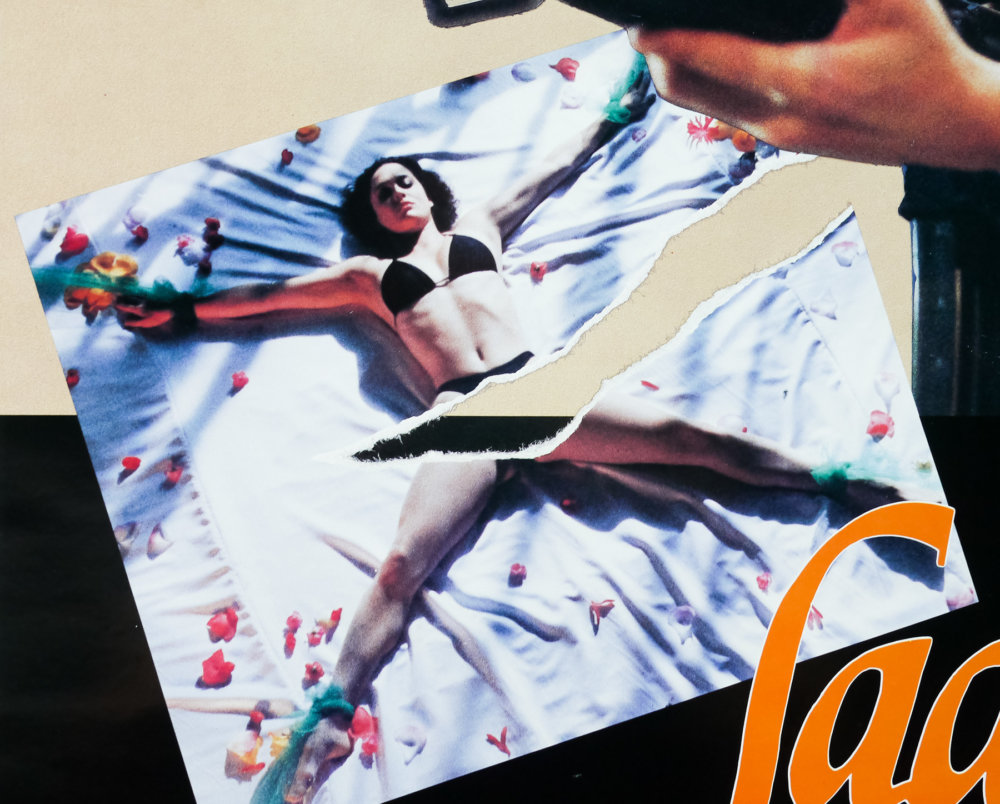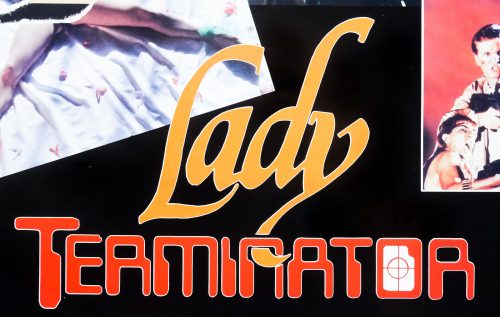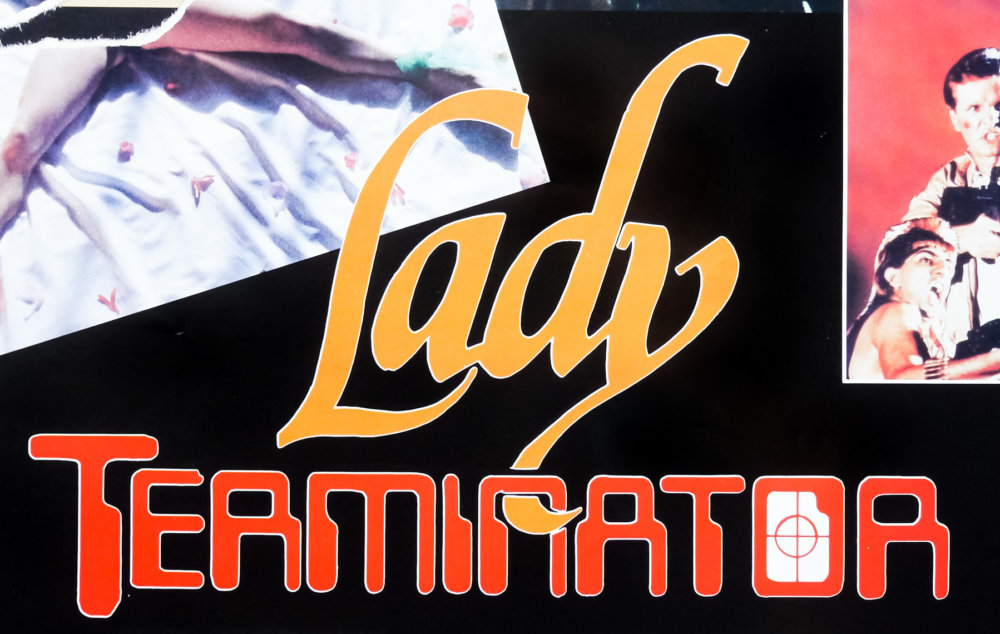 Title
AKA

Pembalasan ratu pantai selatan (Indonesia - original title) | Nasty Hunter (France / International) | La maledizione di Erika [The Curse of Erika] (Italy) | Snake Terminator: The Snake Wench Dies Twice (Japan - English title)
Year of Film
Director
Starring
Origin of Film
Type of Poster
Style of Poster

--
Origin of Poster
Year of Poster
Designer
Artist
Size (inches)

27" x 41"
SS or DS

SS
NSS #

--
Tagline

She mates... then she terminates
You have to love that tagline! From Indonesia comes this brazen rip-off homage to James Cameron's original sci-fi classic, which not only rehashes most of the original's premise but actually lifts entire shot sequences and even lines of dialogue, including the famous 'come with me if you want to live'. Lady Terminator was apparently the product of a period of boom in the Indonesian economy that lasted from the early 1970s up until the 1990s and had a knock on effect the country's cultural output, including the fledgling film industry. Eager directors filmed a number of low-budget exploitation features, often with western distribution in mind, and the results are a mish-mash of Hollywood tropes and Indonesian culture.
Arguably the most well-known of these films is this 1989 action/horror that features an admirably ludicrous plot blending the history of the legendary Indonesian spirit The Queen of the Southern Sea with a series of loosely connected action scenes featuring a possessed anthropology student on a murderous rampage. This page on Rotten Tomatoes does a better job at summarising the plot than I ever could:
In 1889, the vicious "Queen of the South Sea" collects men that she murders during sex, thanks to a magical eel that lives inside of her vagina and bites the penises off of those who can't satisfy her lust. Finally, one man pleasures her long enough to reach inside and pull out the creature, which instantly turns into a dagger. Furious, the Queen vows that she'll take her revenge on the man's great-granddaughter, and goes into the sea to wait for one hundred years.
A century passes, and Tania, a plucky anthropologist, finds an ancient book on the legend of the Queen and decides to investigate. She charters a boat to take her to the area where the Queen is believed to have disappeared, but while skindiving, a tidal wave destroys the vessel and Tania suddenly finds herself tied to a bed in a mysterious room. When a mystical eel enters her, she is possessed by the spirit of the bloodthirsty Queen. After killing a pair of drunken punks in a lascivious manner, she sees the image of Erika, a pop singer, on television and recognizes her as the descendant of the man the Queen vowed revenge on a century before.
Just…wow! Check out the trailer to get a glimpse at this insanity. Lady Terminator was played by the London-born model Barbara Anne Constable who grew up in Australia and landed the role in Lady Terminator whilst visiting Hong Kong. It ended up being her only film role and there's a great interview with her on this website.