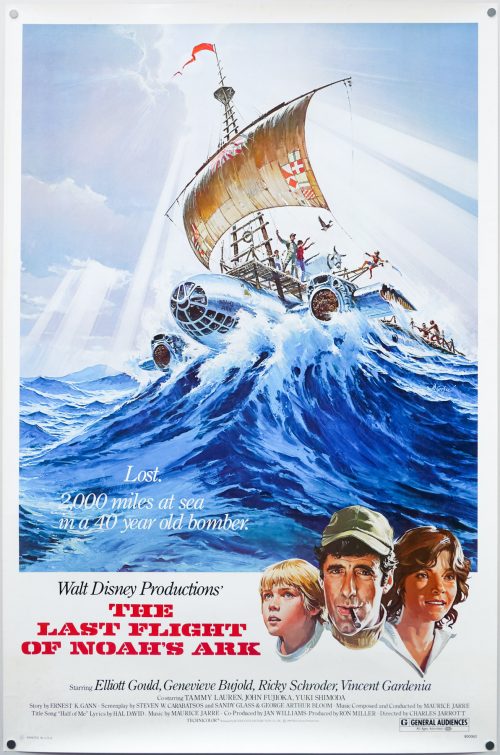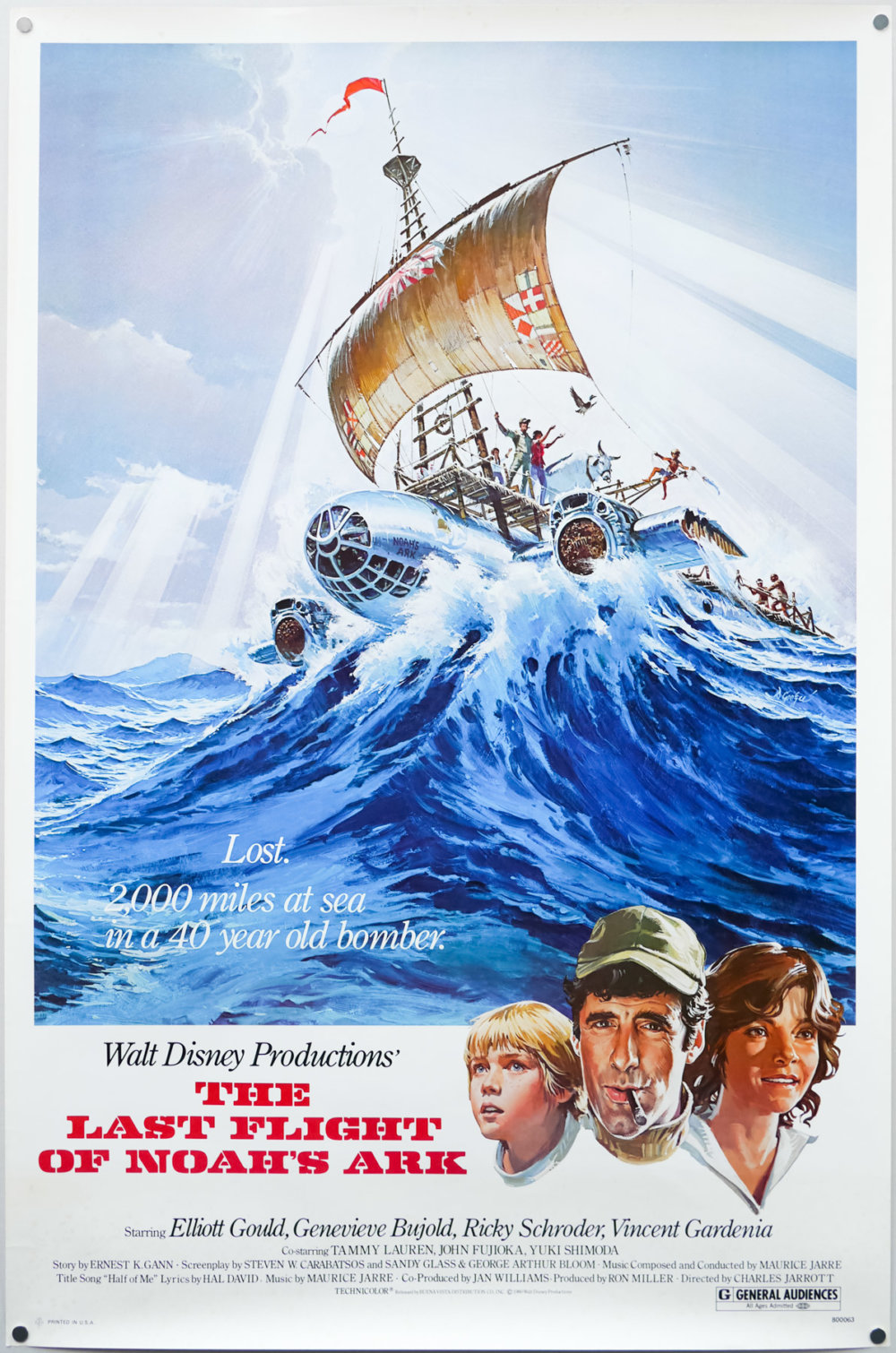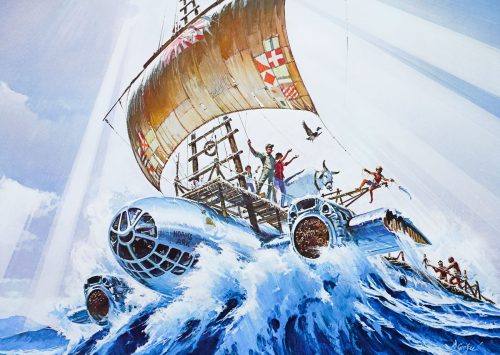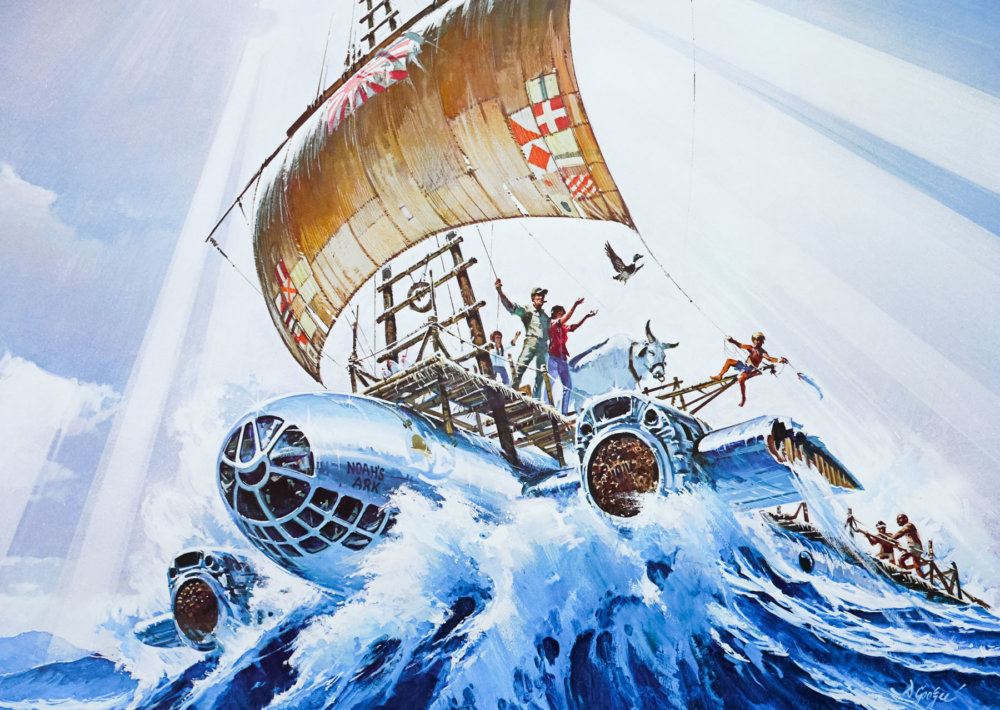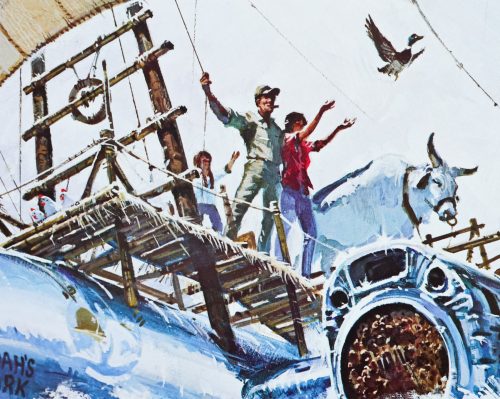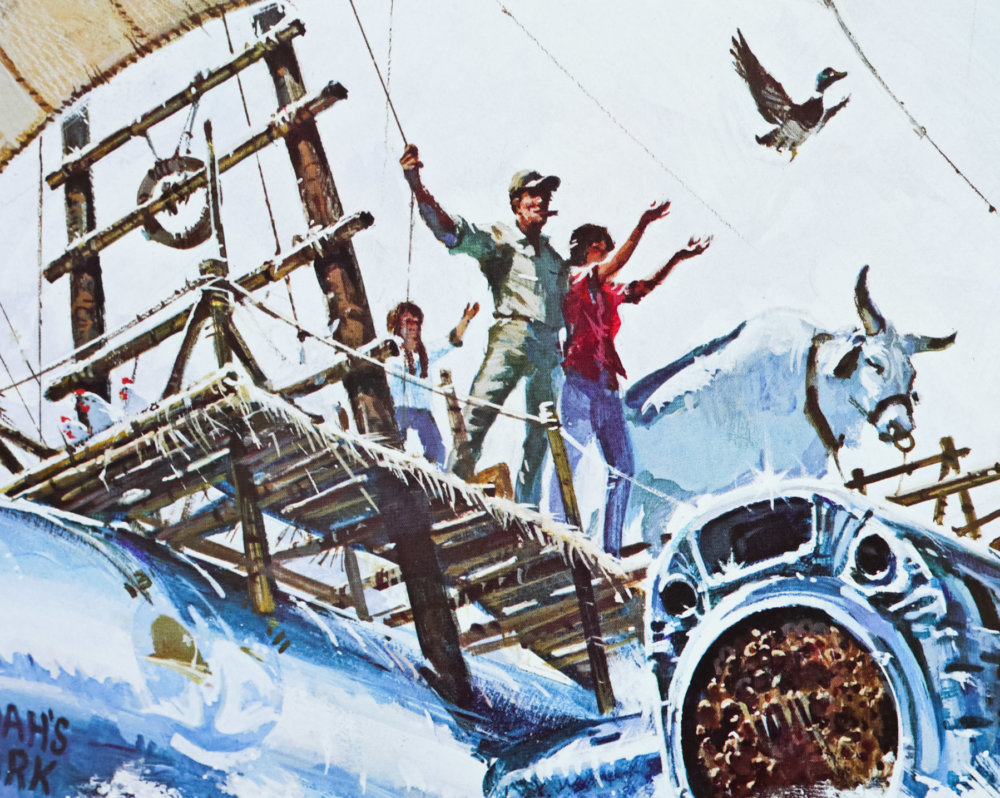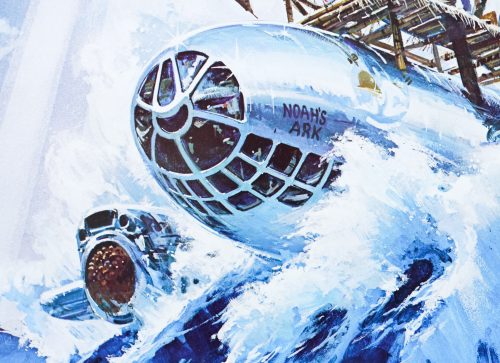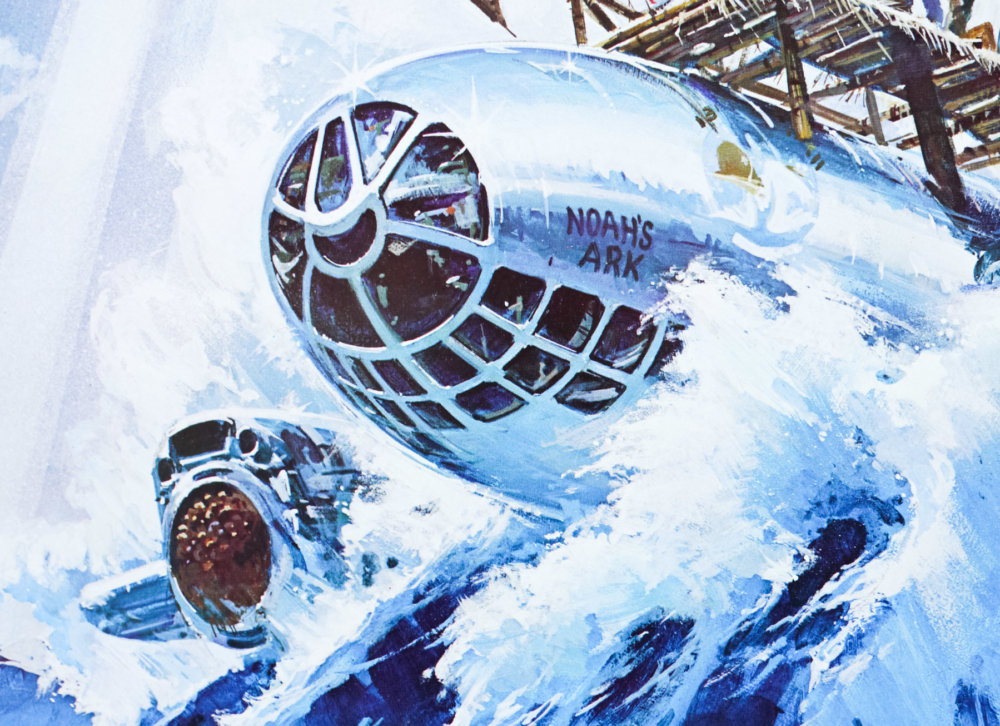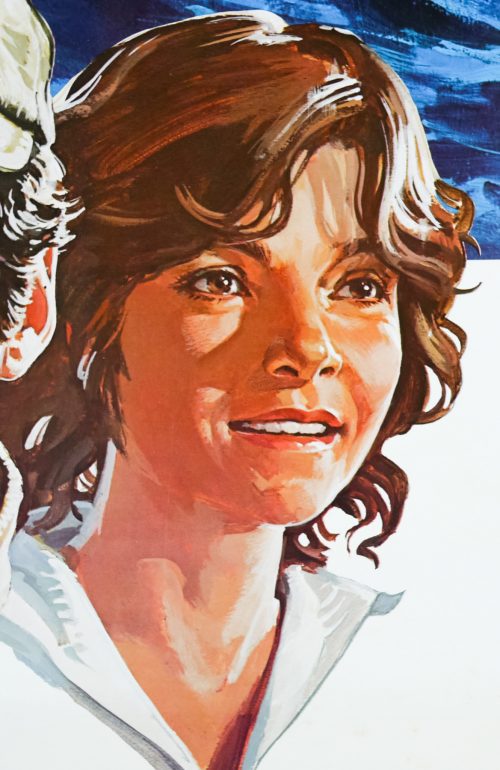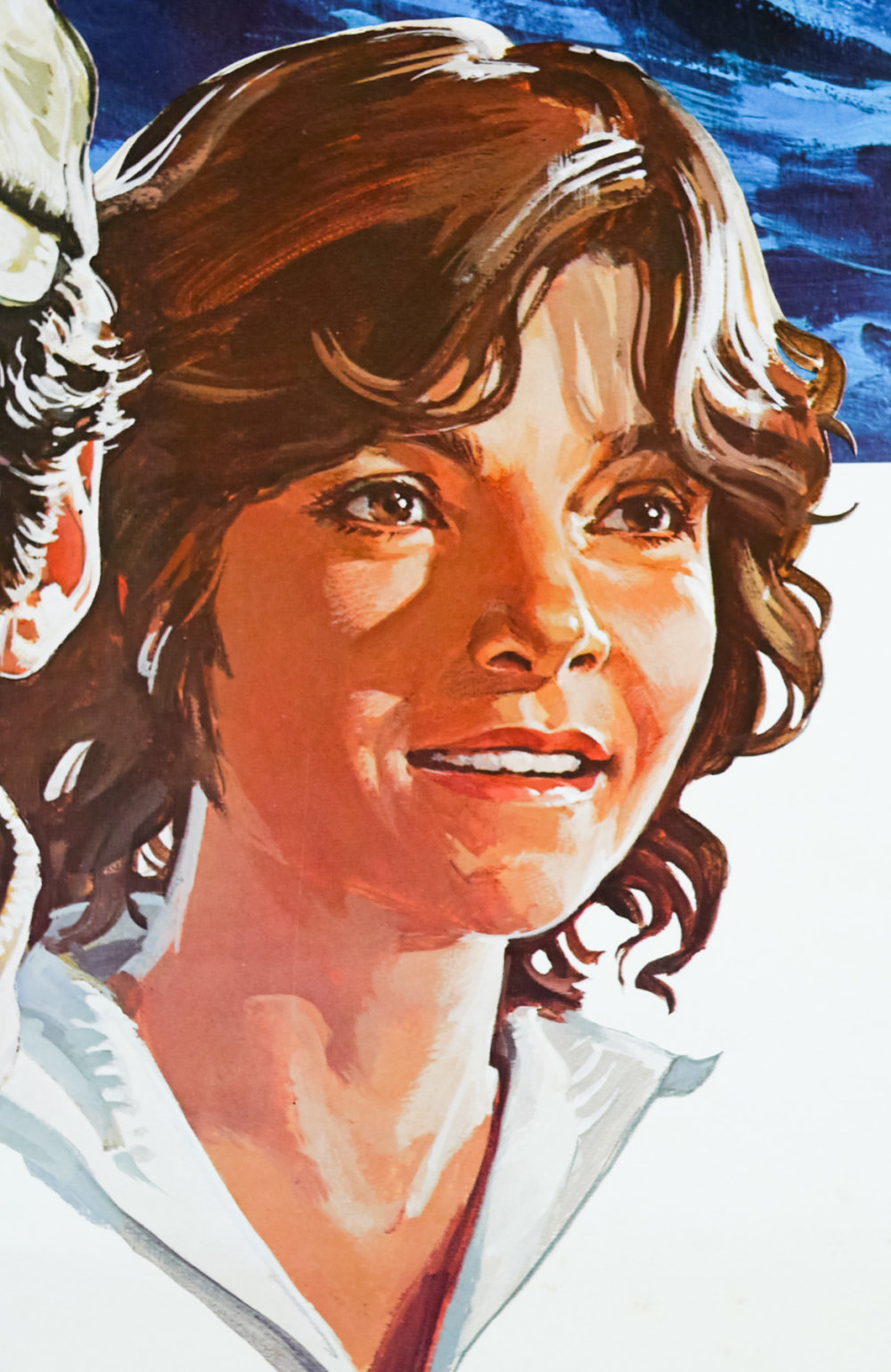 AKA

--
Year of Film
Director
Starring
Origin of Film
Type of Poster
Style of Poster

--
Origin of Poster
Year of Poster
Designer
Artist
Size (inches)

27 1/16" x 41"
SS or DS

SS
NSS #

800063
Tagline

Lost. 2000 miles at sea in a 40 year old bomber.
A little-seen live-action Disney production, The Last Flight of Noah's Ark stars Elliott Gould as Noah Dugan, a jaded pilot with gambling debts who agrees to fly an ageing B-29 bomber to a remote South Pacific island. The plane is filled with a cargo of animals and a missionary called Bernadette Lafleur (played by French-Canadian actress (Geneviève Bujold). Just before the flight takes off, a pair of young orphans who the missionary has been caring for sneak onboard because they don't want to be parted from the animals.
When the plane goes badly off course Dugan is forced to crash land on an uncharted island. After surviving the landing, the group discover that a pair of Japanese soldiers have been guarding the island for 35 years, believing that World War II is still ongoing. After initial hostilities, they eventually befriend the castaways and agree to help them convert the plane into a raft to sail back to civilisation. The group soon set off on the perilous voyage with the surviving animals onboard.
The film received mixed reviews and failed to gain much traction at the box office. Whilst it did receive a brief cinema release in the UK and a release on VHS back in the early 1980s, it has been unavailable since then.
The artwork is by American poster artist Dan Goozee who was also responsible for a few Bond posters, including Moonraker and Octopussy, as well as several other classic posters from the 1980s. The other designs I've collected by him can be seen here.