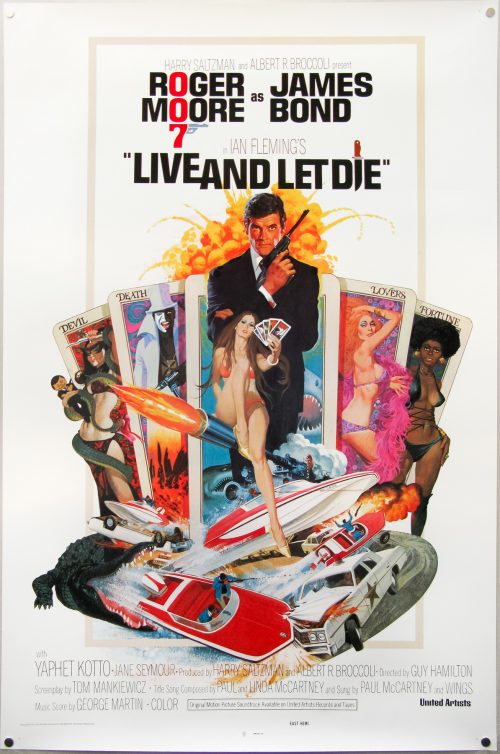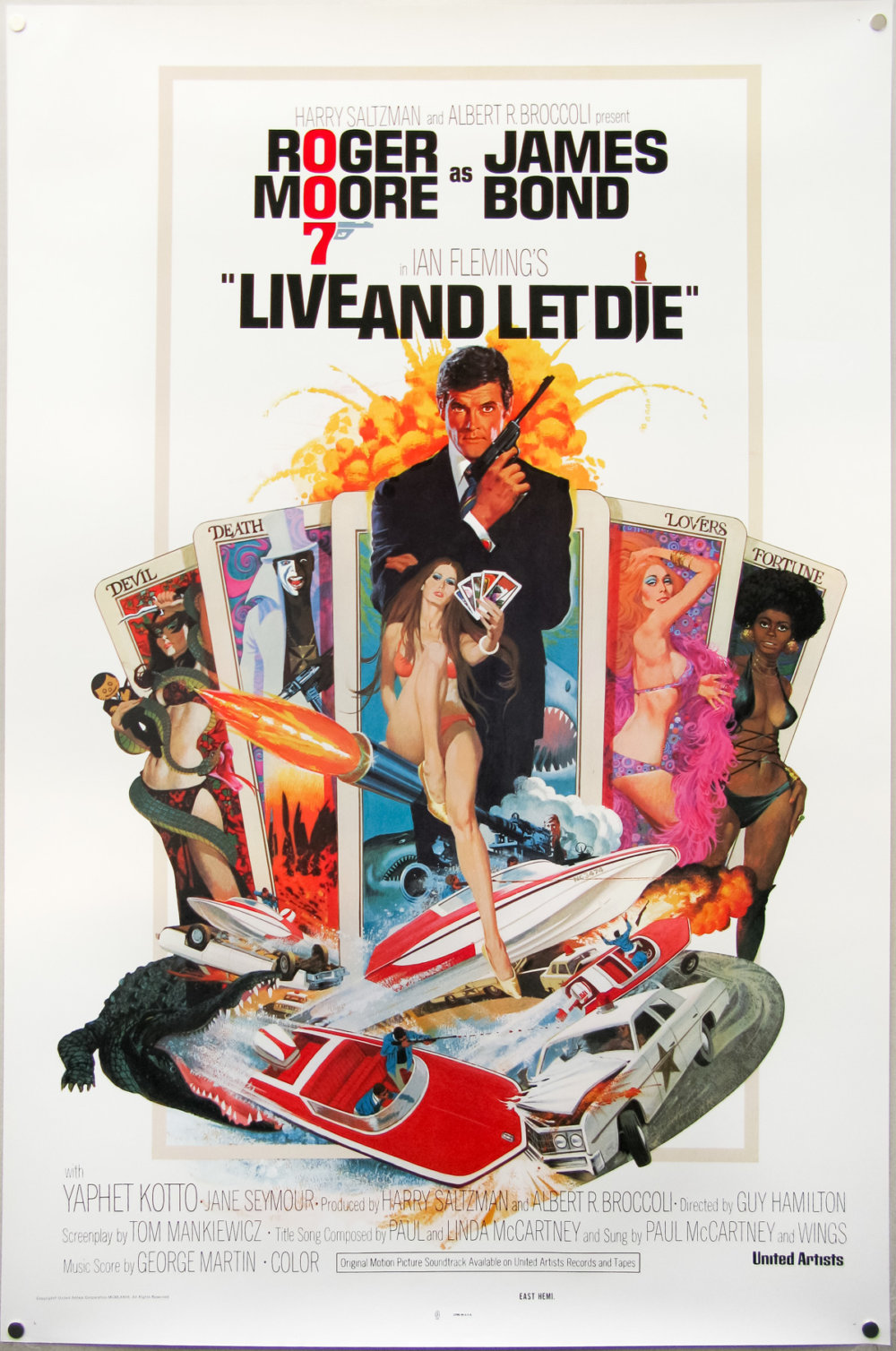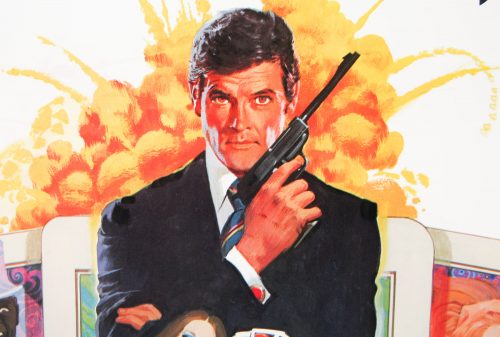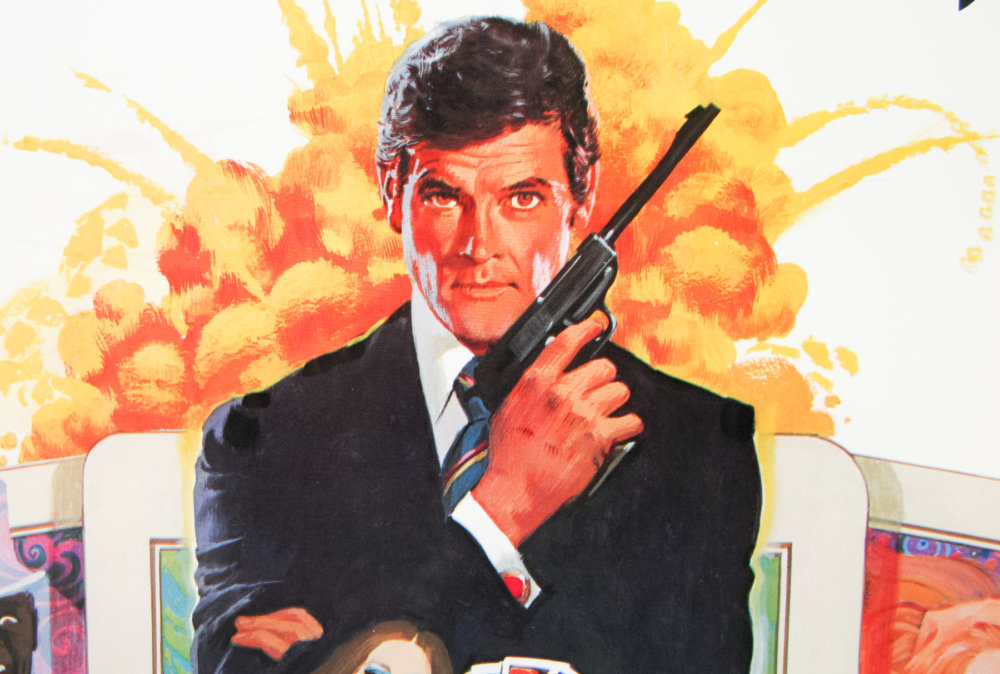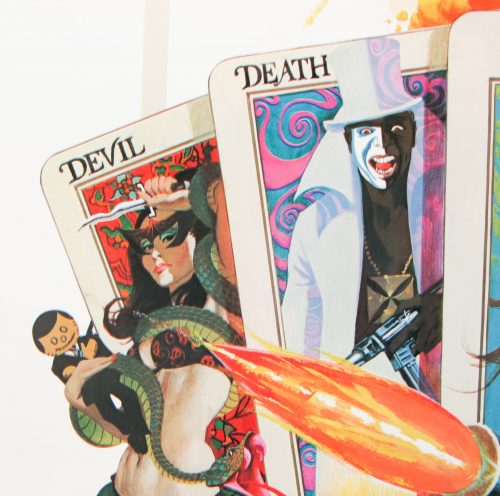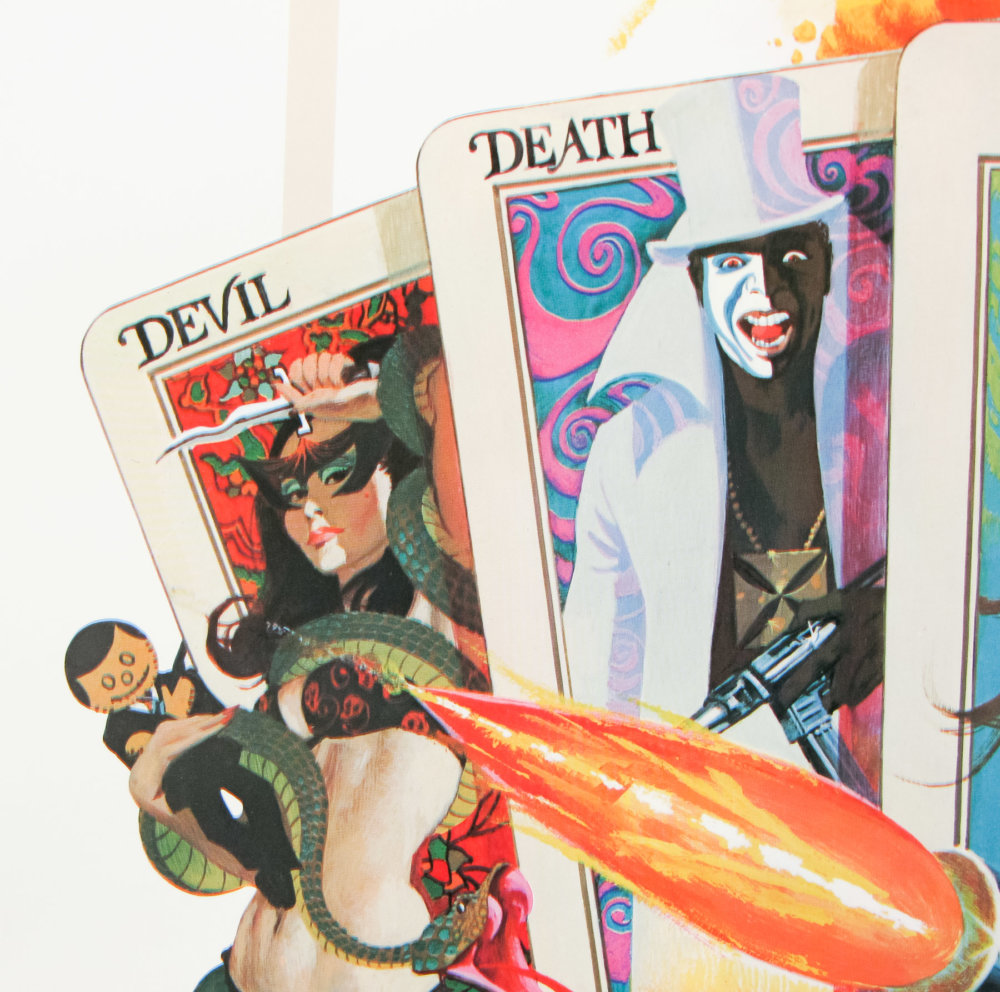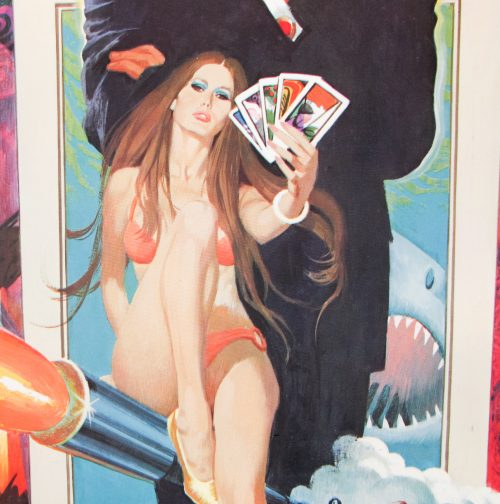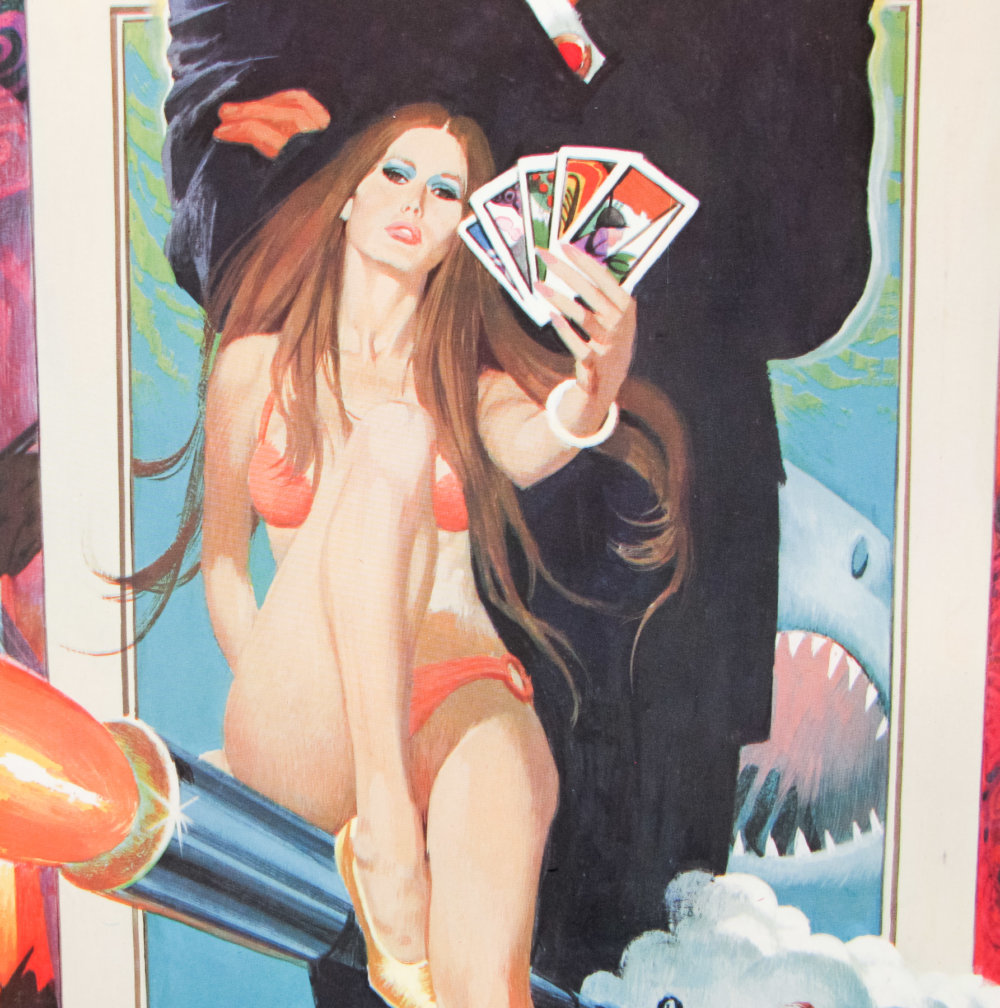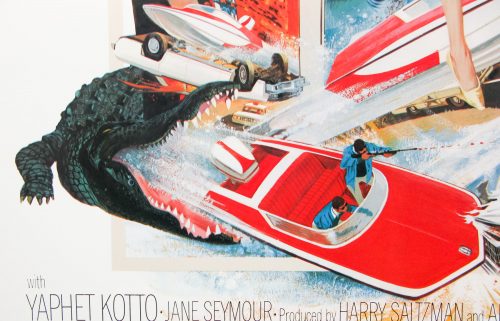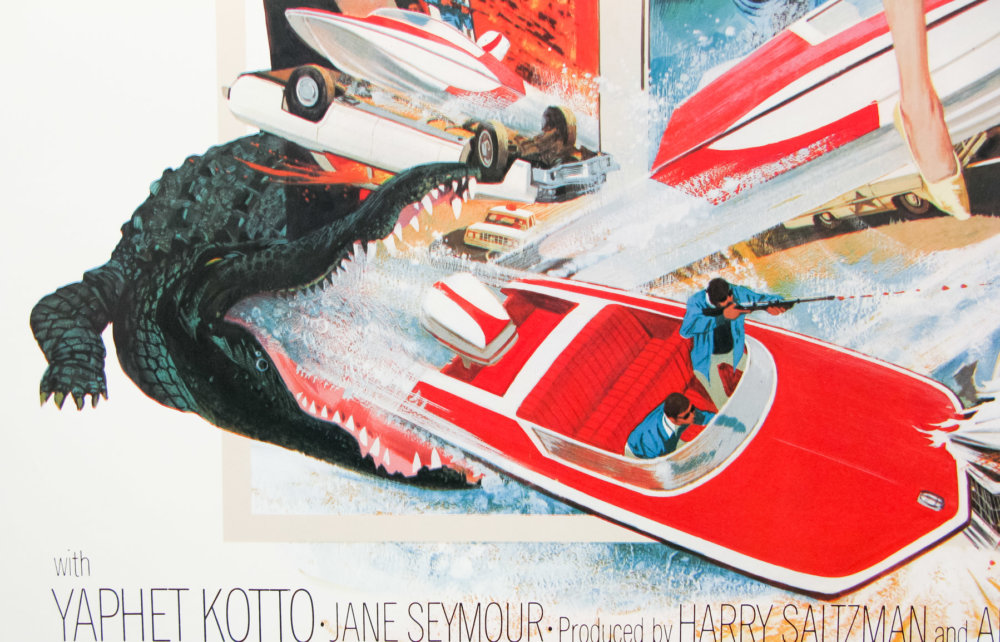 Title
AKA

--
Year of Film
Director
Starring
Origin of Film
Genre(s) of Film
Type of Poster
Style of Poster

East Hemi
Origin of Poster
Year of Poster
Designer
Artist
Size (inches)

27 1/16" x 41"
SS or DS

SS
NSS #

--
Tagline

--
This is the US one sheet for the first (and my favourite) Roger Moore-starring James Bond film, Live and Let Die, featuring artwork by the great Robert McGinnis. Along with the others in the series I probably saw the film on TV about fifteen times and can vividly recall many of the best scenes. Like British comedian and director Joe Cornish admitted when interviewing Roger Moore, his Bond films are responsible for many of my first 'awakenings to the delights of the female form' (being a young teenager at the time it would have been shown). The gorgeous Jane Seymour who plays 'Solitaire' is definitely responsible for putting at least a couple of hairs on my chest, as it were.
McGinnis is responsible for some of the best Bond posters, including Thunderball,  The Man With the Golden Gun and Diamonds are Forever as well as multiple other classic posters from the 60s, 70s and 80s.
You'll notice that this particular poster has 'East Hemi' written at the bottom. This page on Learn About Movie Posters explains what the significance of that text is. An excerpt:
[Albert] Broccoli met with [Harry] Saltzman and tried to acquire the rights but Saltzman refused to sell. They instead decided to co-produce them. [….] After some success they decided to divide the production credits and entered into a contractual agreement for top billing and so was created the Hemi's. [….] They divided the world into hemispheres. Harry took the East Hemisphere and Albert took the West Hemisphere. So Saltzman would get the European countries and Broccoli would get the Americas.