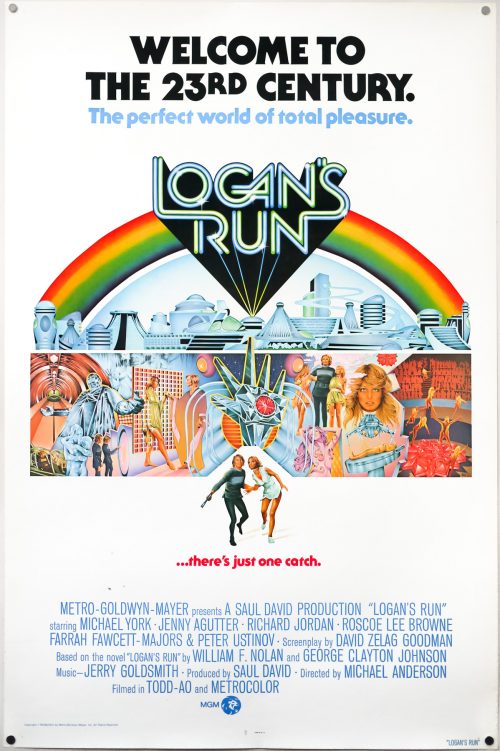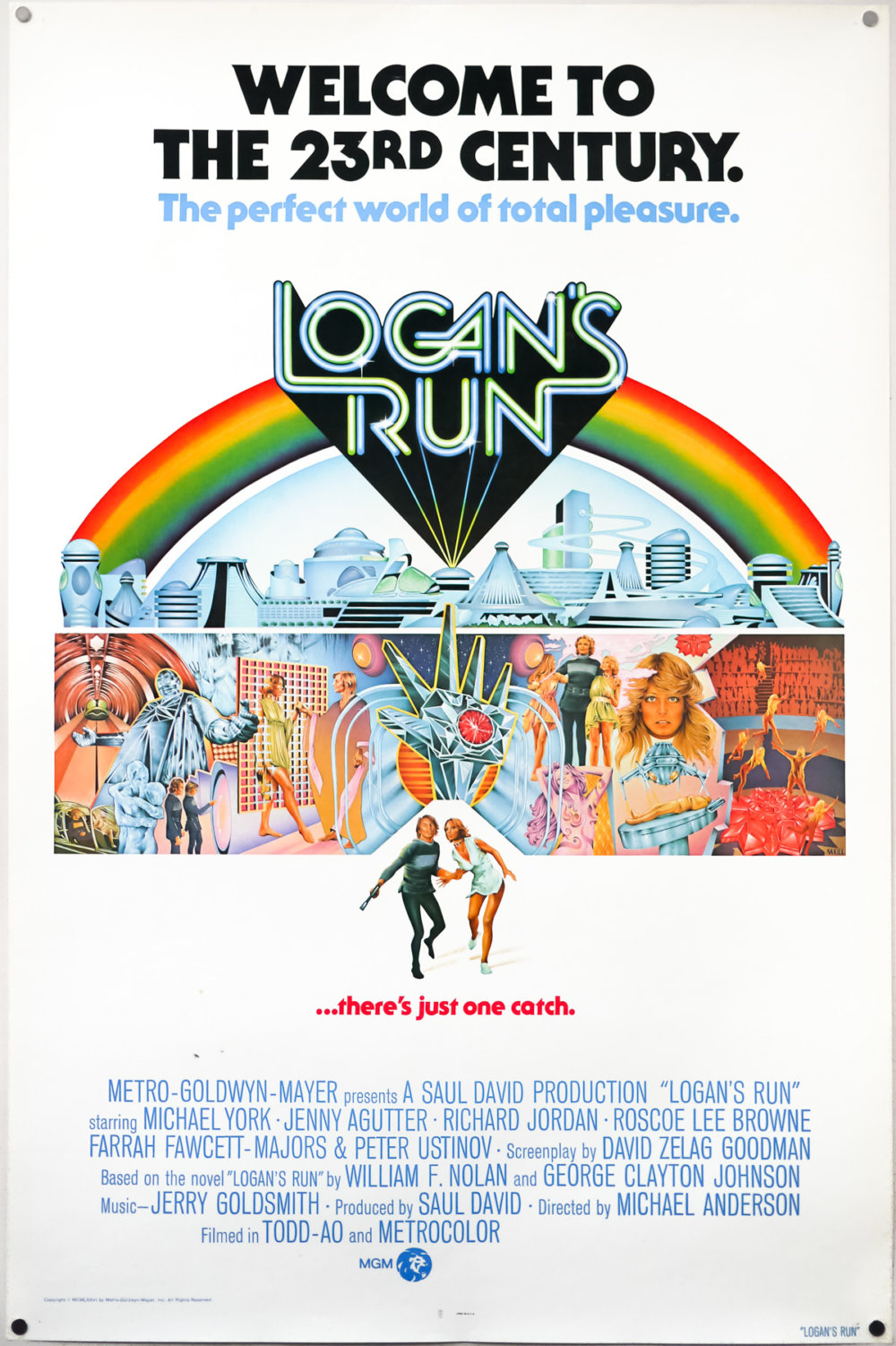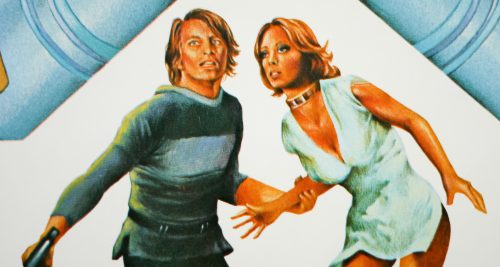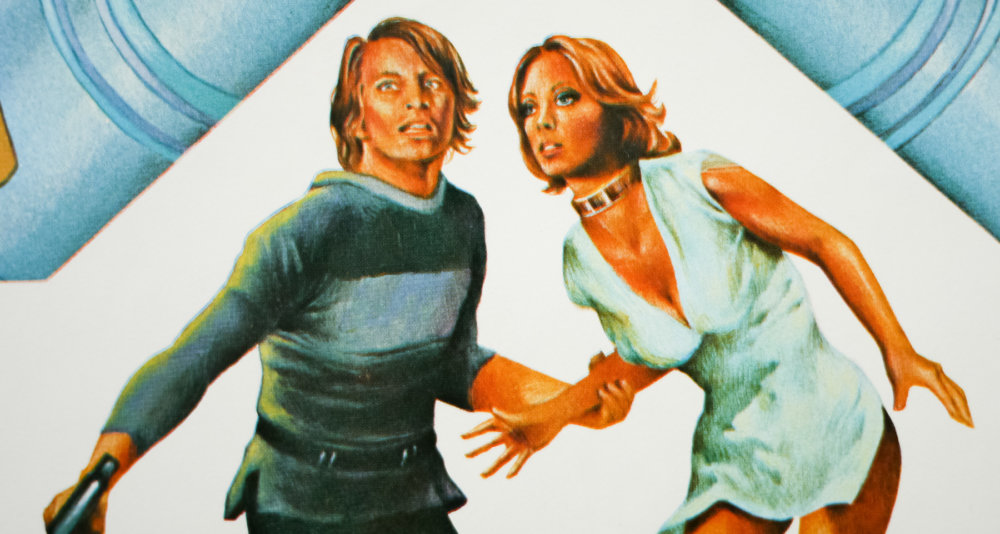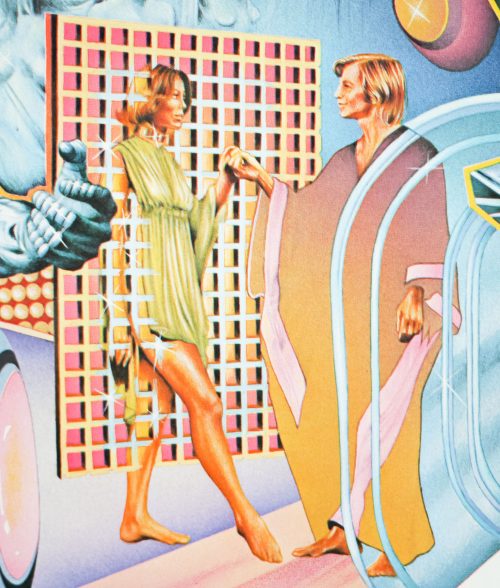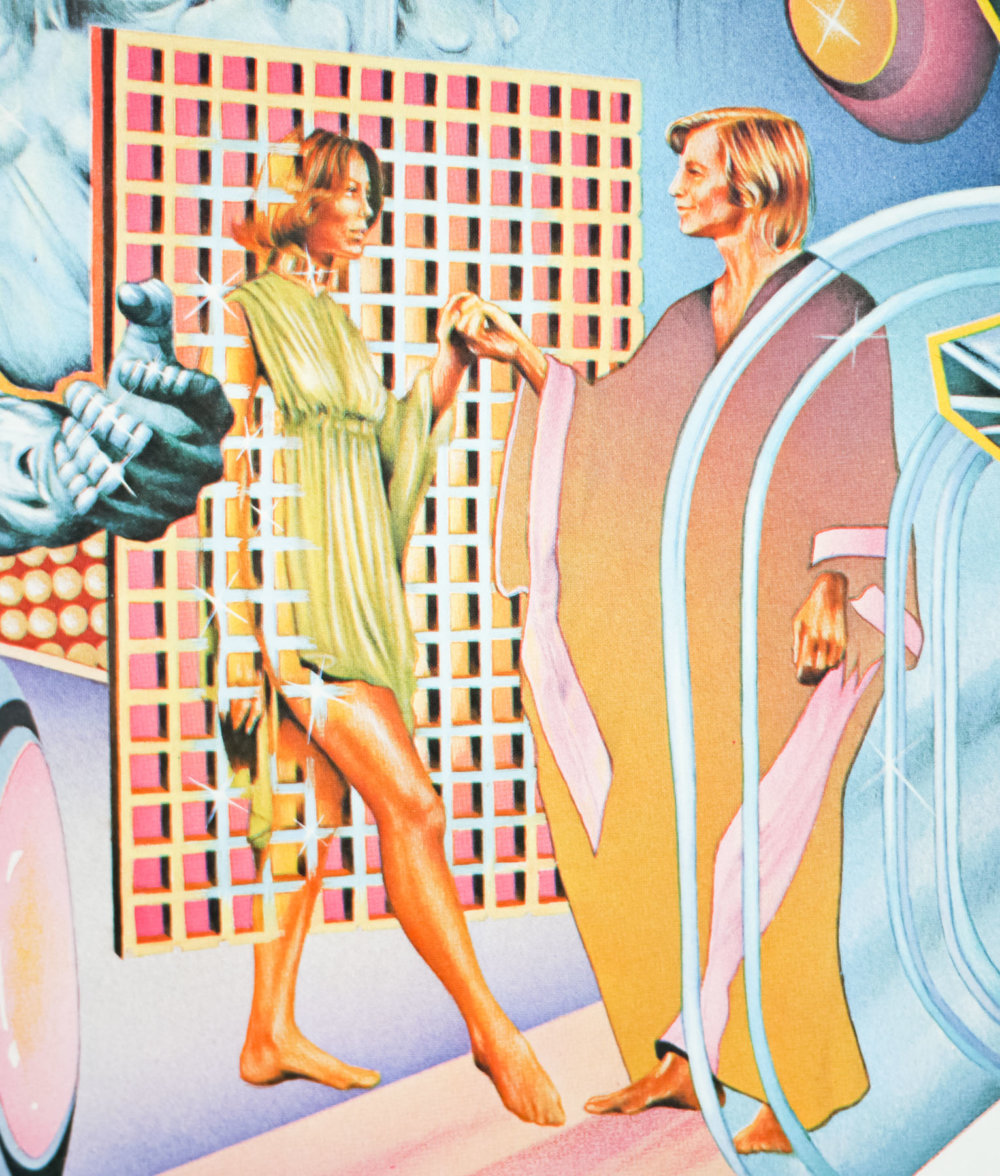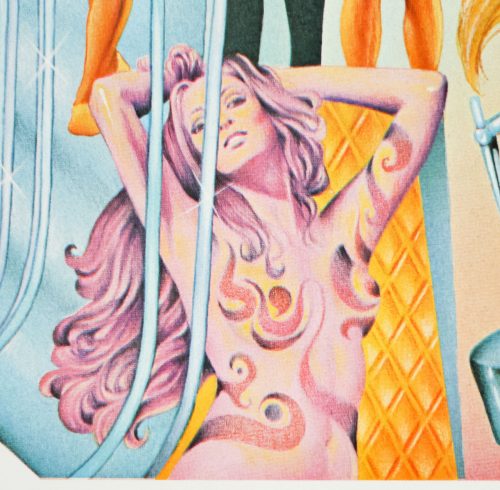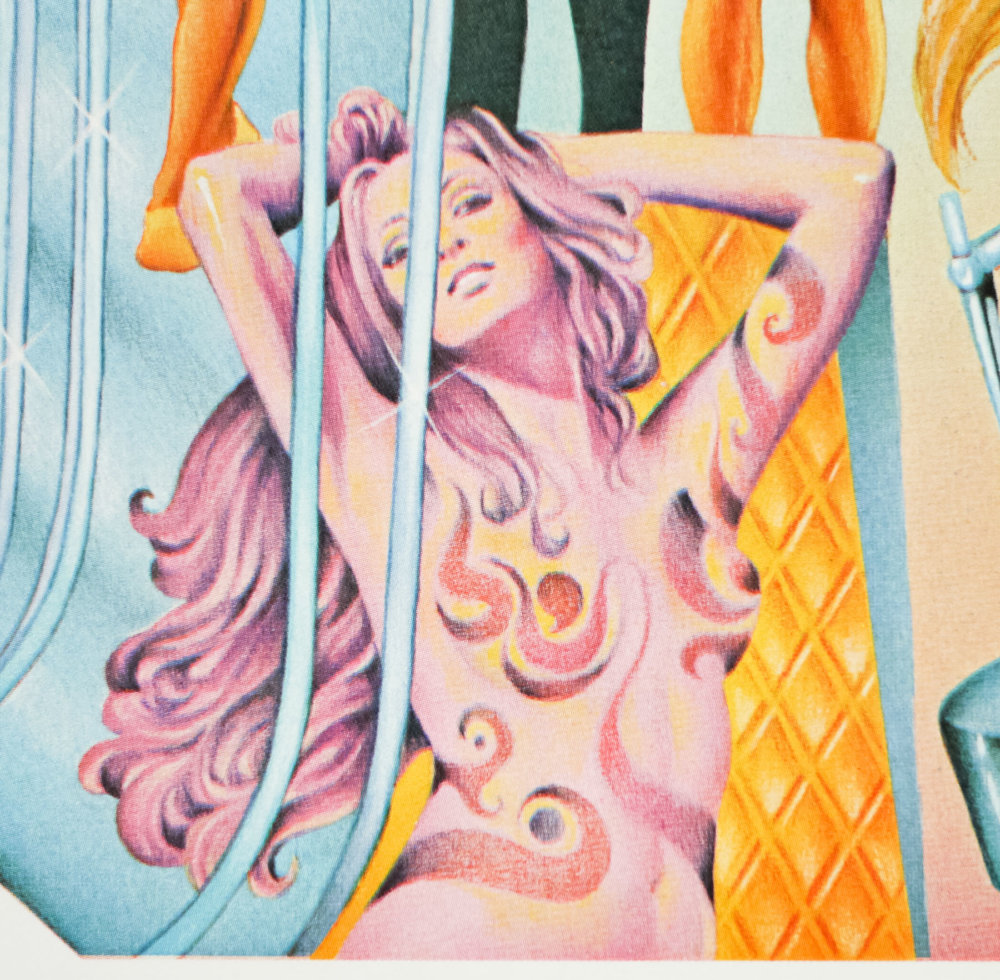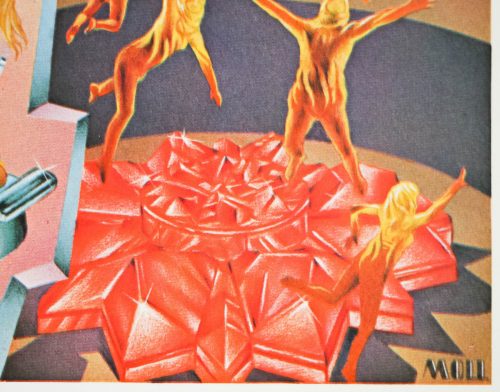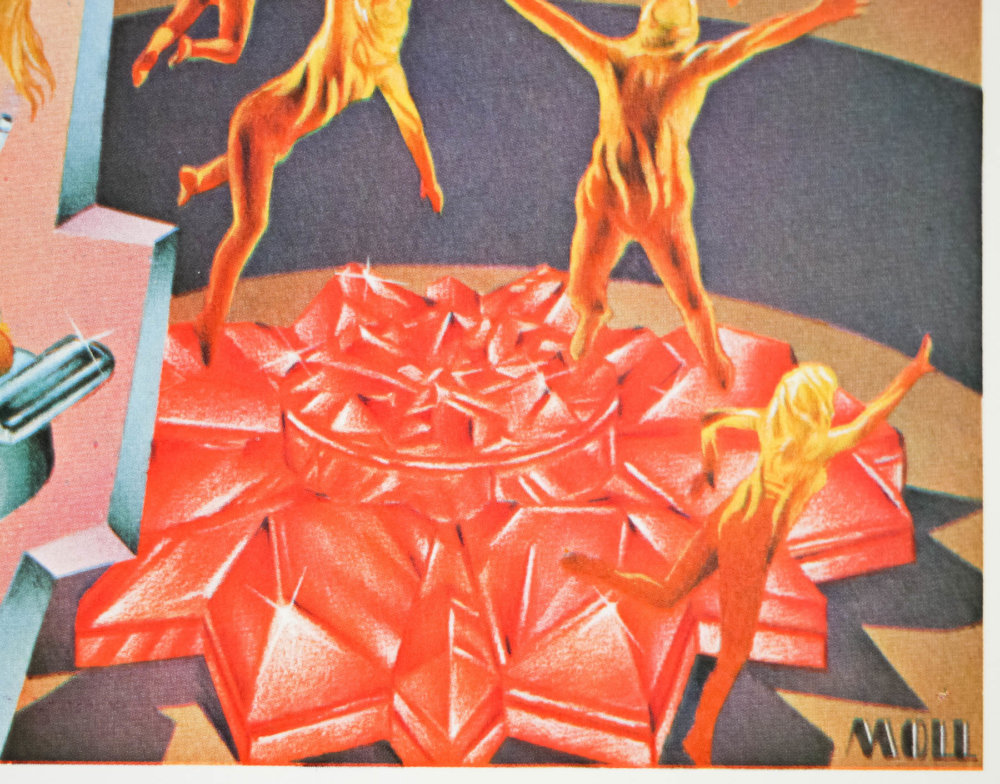 Title
AKA

--
Year of Film
Director
Origin of Film
Type of Poster
Style of Poster

--
Origin of Poster
Year of Poster
Designer
Artist
Size (inches)

27 1/16" x 41"
SS or DS

SS
NSS #

--
Tagline

Welcome to the 23rd century. The perfect world of total pleasure. There's just one catch.
A wonderfully detailed painting by the American artist Charles Moll features on this one sheet for the release of the 1976 dystopian sci-fi Logan's Run. Brit director Michael Anderson, perhaps best known for 1955's The Dam Busters, helmed this loose adaptation of a 1967 novel by William F. Nolan and George Clayton Johnson. The cast also features a number of British actors, with Michael York appearing as Logan and Jenny Agutter as Jessica, as well as the late Peter Ustinov showing up during the film's second half. Logan's Run is noted for its award-winning special and visual effects with some ground-breaking technology in use as well as some excellent model work that still stands up today. It also made liberal use of several locations in Texas, where it was predominantly filmed. 
Set in the 23rd century, earth has been through some unspecified event that has wiped out most of the population, whilst those that remain live inside a vast city covered with glass domes. Inside, a computer controls every aspect of life in the city, with the humans free to enjoy all the pleasures on offer without worry. Unfortunately, life inside the city does come with a cost and that is the rule that each human must submit to a ritual upon reaching their 30th birthday, during which they are 'renewed' and supposedly start their lives again with the aim of preventing overpopulation. Each person has a tracking device, or 'life clock', fitted into their hands that tells them when their time is due and they all wear different colours of clothing to mark their age range too.
Logan (York) is a Sandman, the equivalent of a policeman, whose job it is to round up anyone who doesn't accept this ritual and attempts to escape from the city (dubbed Runners). After killing a Runner one day he finds a strange metallic pendant amongst the man's possessions (actually an Egyptian ankh symbol) and when later scanning it into the computer he is given a mission to find out more about a secret group of people who are offering 'sanctuary' outside the city. After having his life clock forwarded by four years so that he's near to 'rebirth' Logan is forced to go on the run to try and track down the secret group. Jessica (Agutter), a woman whom he met earlier, initially tries to lure him to a place where he can be assassinated by members of the group who want their secret kept, but when she realises he genuinely wants to reach sanctuary she agrees to go on the run with him.
The pair are being pursued by Logan's Sandman colleague Francis (Richard Jordan) who is determined to apprehend them. They eventually arrive at an exit from the city that is opened using the ankh, and after escaping through an ice cave guarded by a silver robot called Box (Roscoe Lee Browne), the pair find themselves outside in the ruins of Washington DC. There they eventually come across and old man (Peter Ustinov) in the crumbling remains of the Senate chamber who makes them realise that it is possible to grow old and that the renewal ritual has been a lie all along. However, it's not long before Francis catches up with them and Logan and Jessica must make a fateful decision.
The film was met with strong box-office returns and a reasonable critical reception, which greatly pleased the backers at MGM studio. A TV series followed a year later but was cancelled after only 14 episodes.
I've struggled to find much in the way of biographical information about Charles Moll but I do know that he only worked on a handful of film posters and is predominantly known for the many book covers he created for science-fiction novels. RaggedClutches.com features a page with a number of his covers and more of his work can be seen on the artist's own DeviantArt page. In 2011, Adrian Curry's Movie Poster of the Week column on Mubi.com featured this poster and also showcased several of the other film posters Moll worked on, which includes an excellent alternative style for The Sting. If anyone has any more information about Moll please get in touch.
Note that this is the international one sheet, which means it was printed in the USA for use in English-speaking international territories. Note the lack of an MPAA rating box and the fact that it has no NSS number. I also have the US advance one sheet in the Film on Paper collection, which features some of Moll's art.