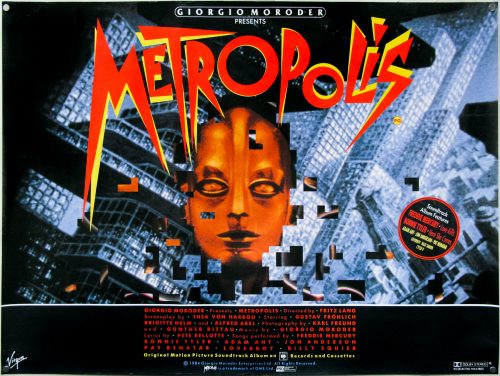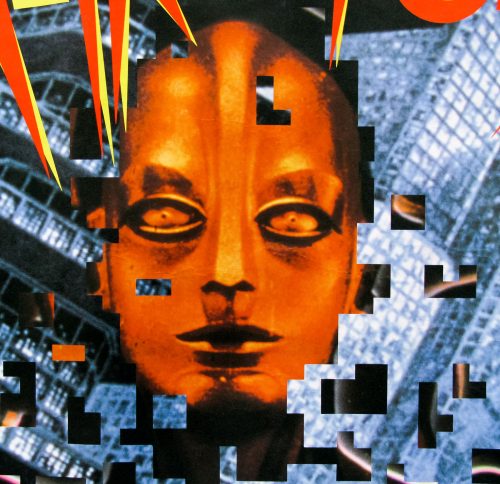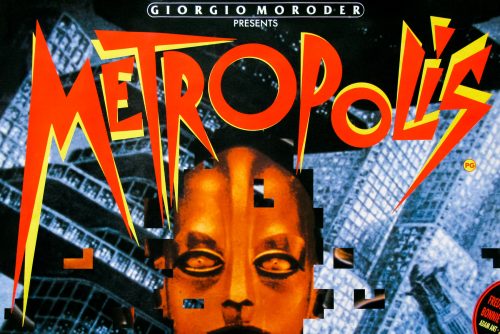 Title
AKA

--
Year of Film
Director
Origin of Film
Genre(s) of Film
Type of Poster
Style of Poster

Re-release
Origin of Poster
Year of Poster
Designer
Artist
Size (inches)

30" x 39 15/16"
SS or DS

SS
Tagline

--
Fritz Lang's 1927 sci-fi masterpiece Metropolis was given a cinema re-release in 2010 after missing scenes, long thought lost, were discovered in an Argentinian museum and reintegrated back into the film. 26 years earlier, music producer Giorgio Moroder produced and released an alternative version of the film which was restored and had various scenes that were missing from the first US release reinserted back in.
Controversially, Moroder also replaced the original orchestral score by Gottfried Huppertz with contemporary rock and pop music from the likes of Pat Benatar, Bonnie Tyler, Adam Ant and Freddie Mercury. Despite the heated debate that this re-release provoked it did have the benefit of bringing the film back into the public consciousness and led to further restorations over the following years. The discovery of the lost footage in 2008 was a complete revelation and brought the film very close to its original release version, which many feared was lost forever.
Queen's music video for their song 'Radio Ga Ga' was released at the same time and featured footage for the film.
As well as the original restored film, the Moroder version was released on blu-ray in 2011.
The original trailer for this version is on YouTube.