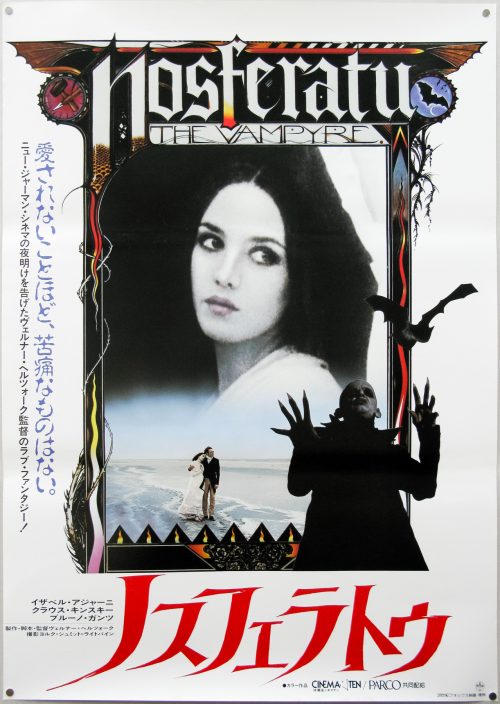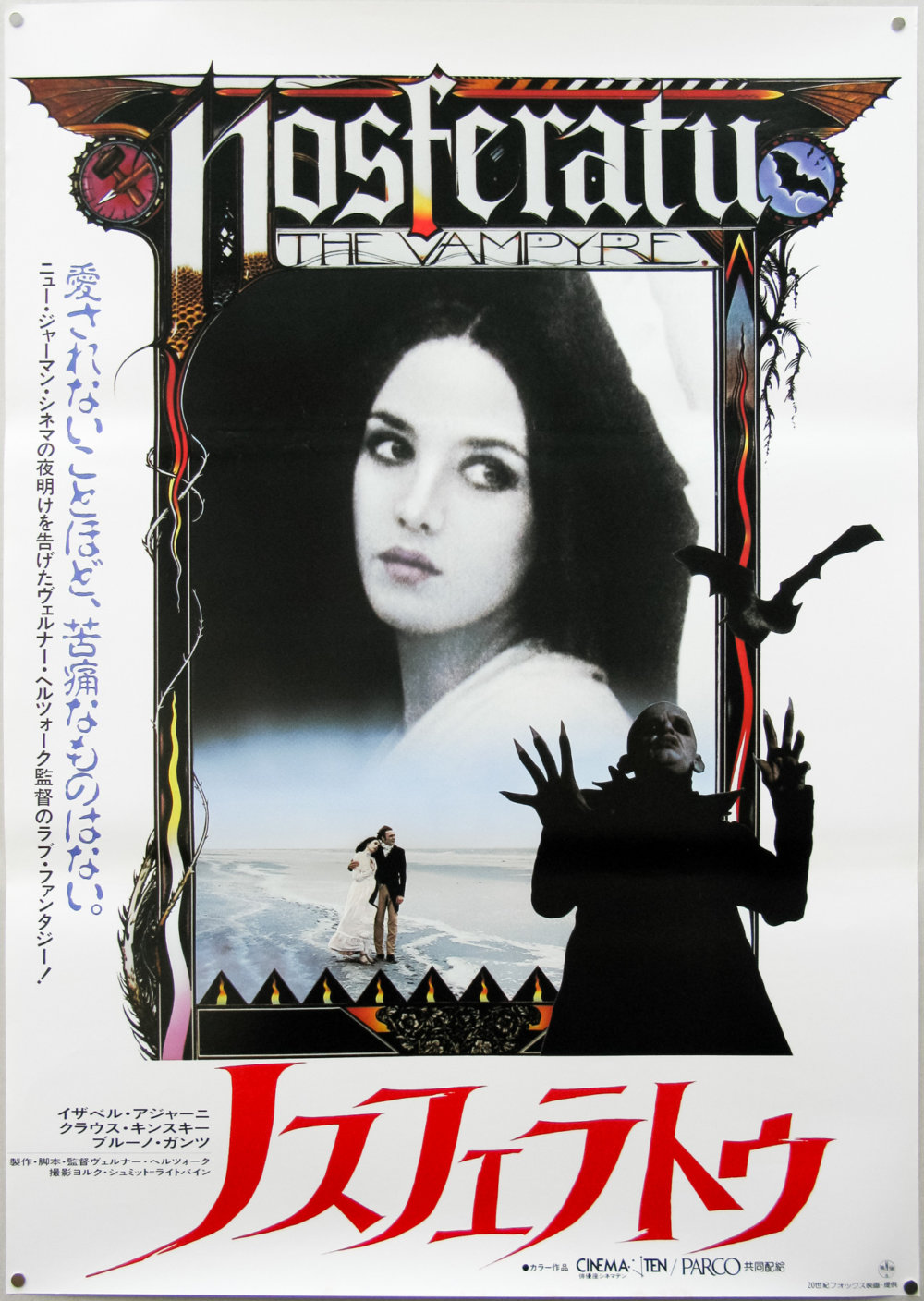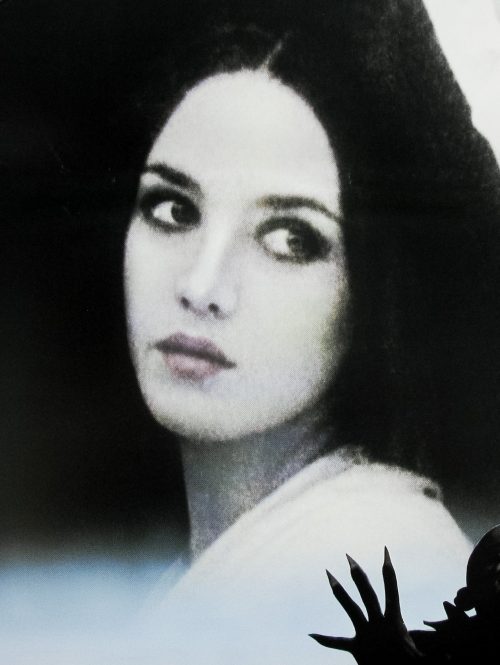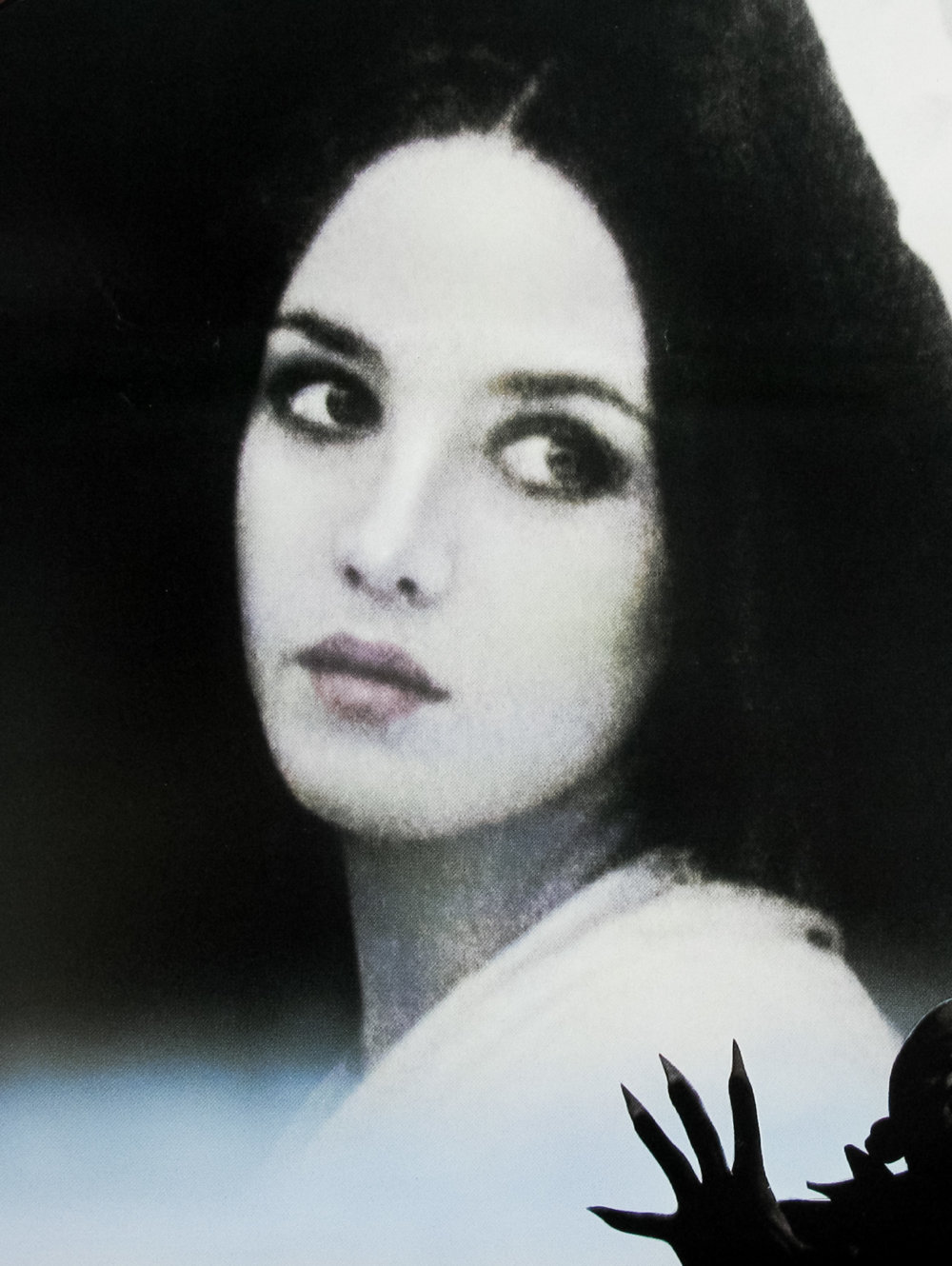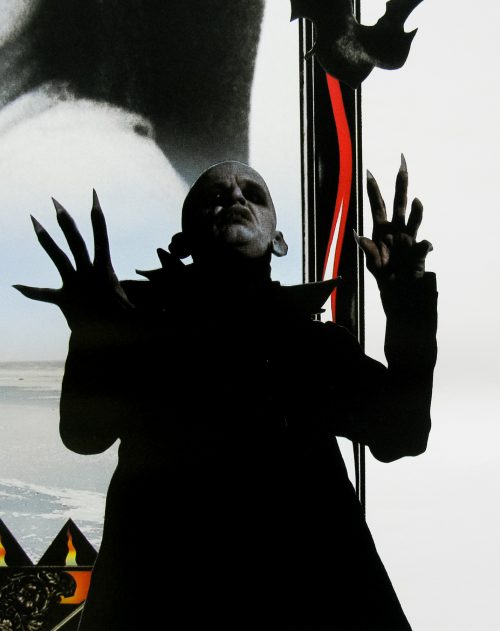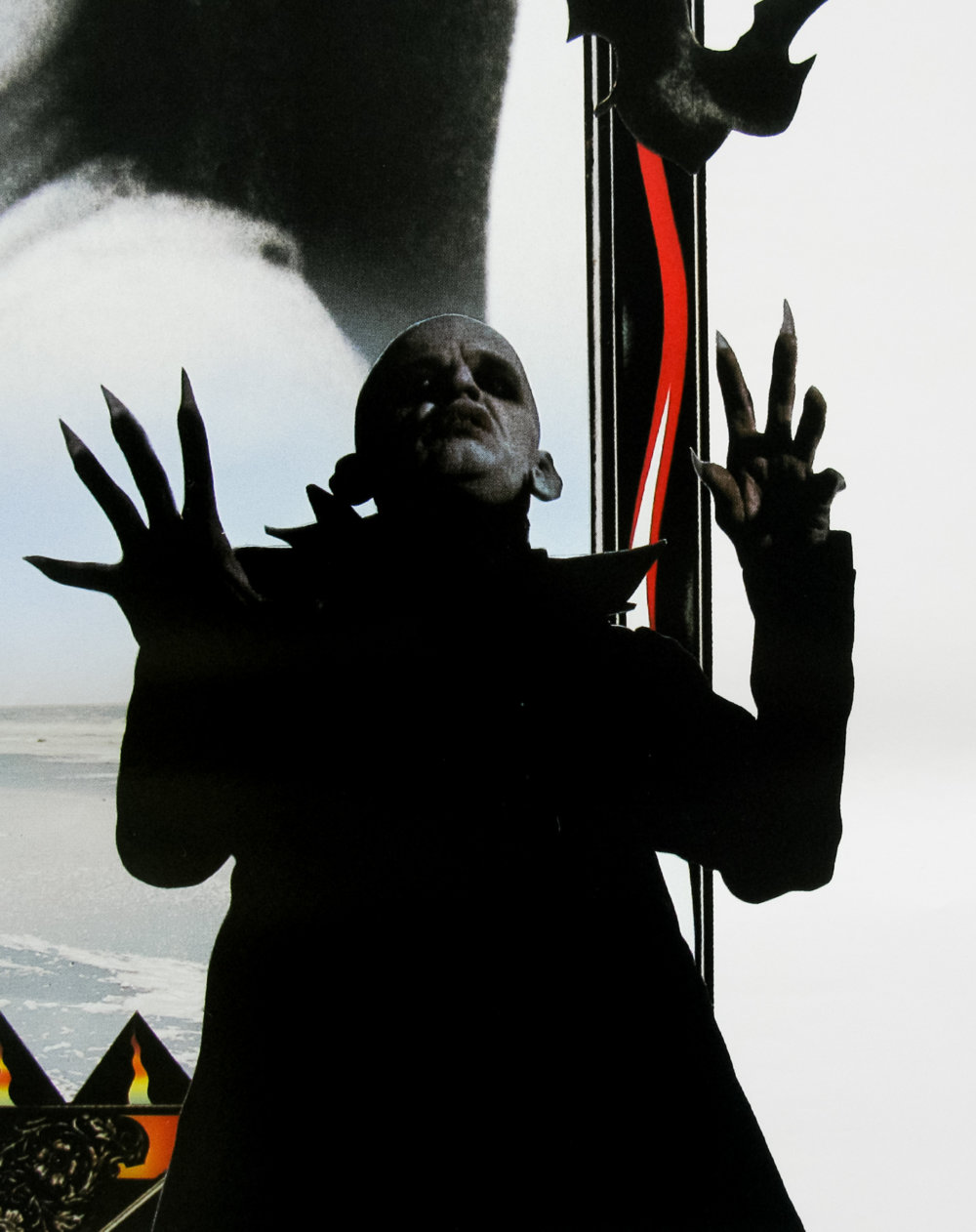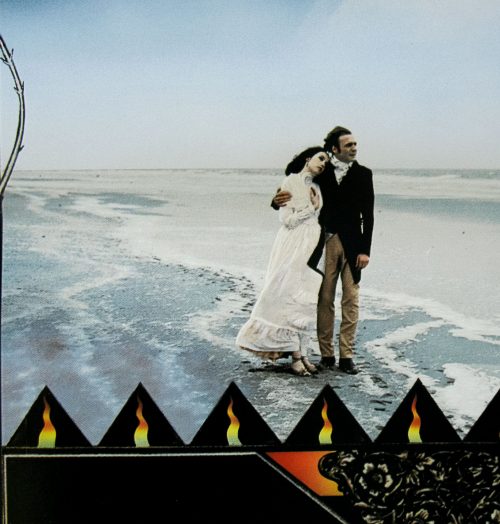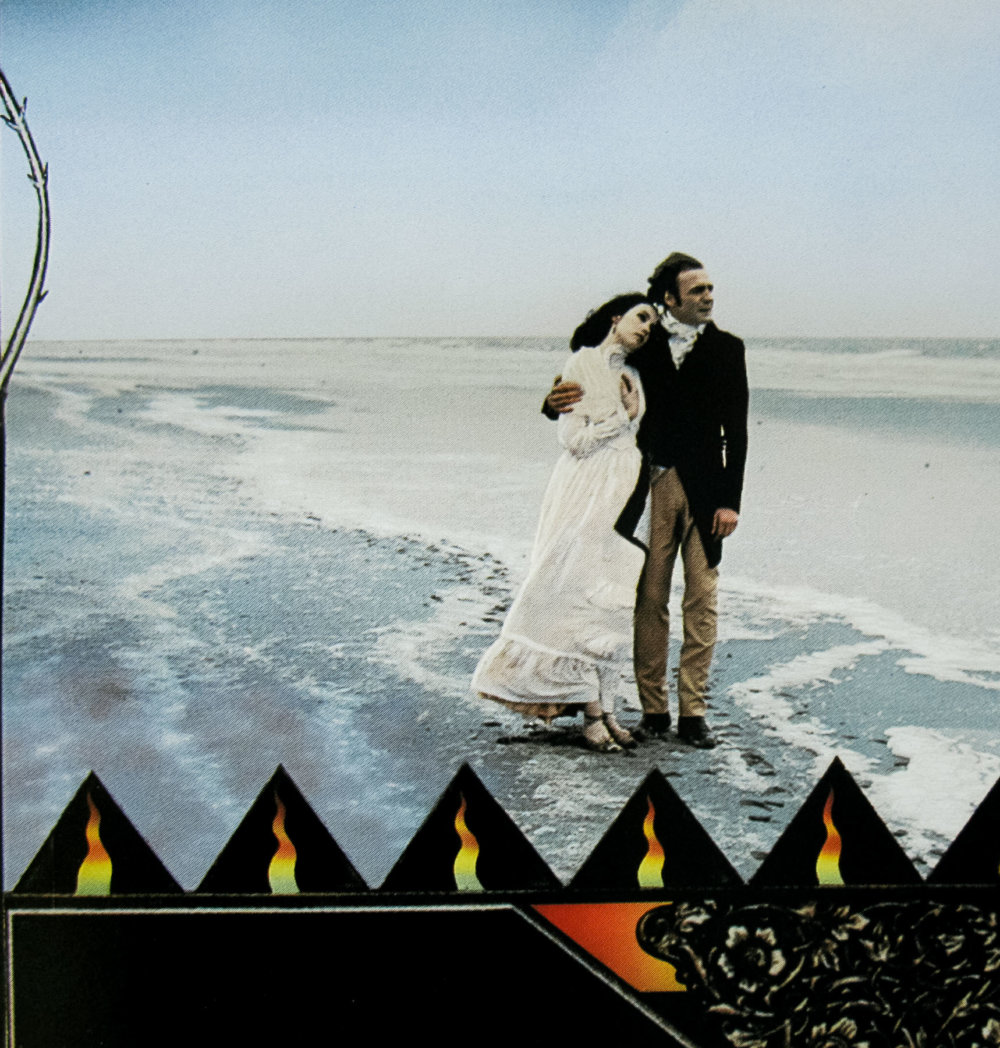 Title
AKA

Nosferatu: Phantom der Nacht (Germany - original title)
Year of Film
Director
Starring
Origin of Film
Genre(s) of Film
Type of Poster
Style of Poster

--
Origin of Poster
Year of Poster
Designer
Artist
Size (inches)

20 7/16" x 28 14/16"
SS or DS

SS
Tagline

--
Legendary German film maker Werner Herzog wrote and directed this brilliant, stylish homage to the 1922 Dracula adaptation, 'Nosferatu, eine Symphonie des Grauens'. F. W. Murnau's seminal silent classic was actually filmed without permission from Bram Stoker's estate and had a number of minor details changed in attempt to avoid infringing copyright. Their attempts were unsuccessful and Stoker's widow filed a lawsuit that resulted in the film being withdrawn and most of the prints being destroyed. Luckily, a handful survived and the film was able to be properly restored and saved from total loss.
Frequent Herzog collaborator (and occasional adversary) Klaus Kinski stars as Count Dracula (changed from the Count Orlok of Murnau's verison), the undead vampire who travels to Germany from Transylvania. He intends to prey upon Lucy (Isabelle Adjani), the wife of Jonathan Harker (Bruno Ganz) from whom the Count purchased real-estate deeds before locking him in his castle. Jonathan manages to escape and heads home in hot pursuit of the evil vampire to save Lucy from an undead fate. Herzog's version is particularly notable for the way it portrays the classic Count as a weary, unloved character who is struggling with the idea of immortality and is disgusted with the predatory side of himself. This was in stark contrast to many of the Dracula adaptations that had been made since Murnau's original.
Unusually, the studio (20th Century Fox) requested that Herzog film each scene with dialogue twice (in German and English, spoken by the same actors) so that two versions of the film could be constructed with the idea that the English one would appeal more to Western audiences. Today most fans prefer the German version as the actors are clearly more comfortable speaking in their native language and the acting is thus more natural.
This Japanese poster features elements of the fantastic American one sheet, which was painted by David Palladini, and is one of the best posters of the 1970s, in my opinion. In the place of the illustration of Count Dracula is a striking image of the gorgeous Adjani and two smaller photos featuring the Harkers and Dracula.
The original trailer is on YouTube.