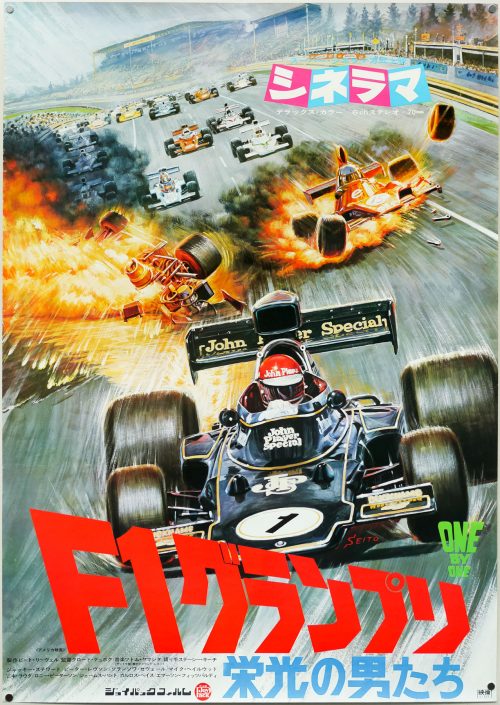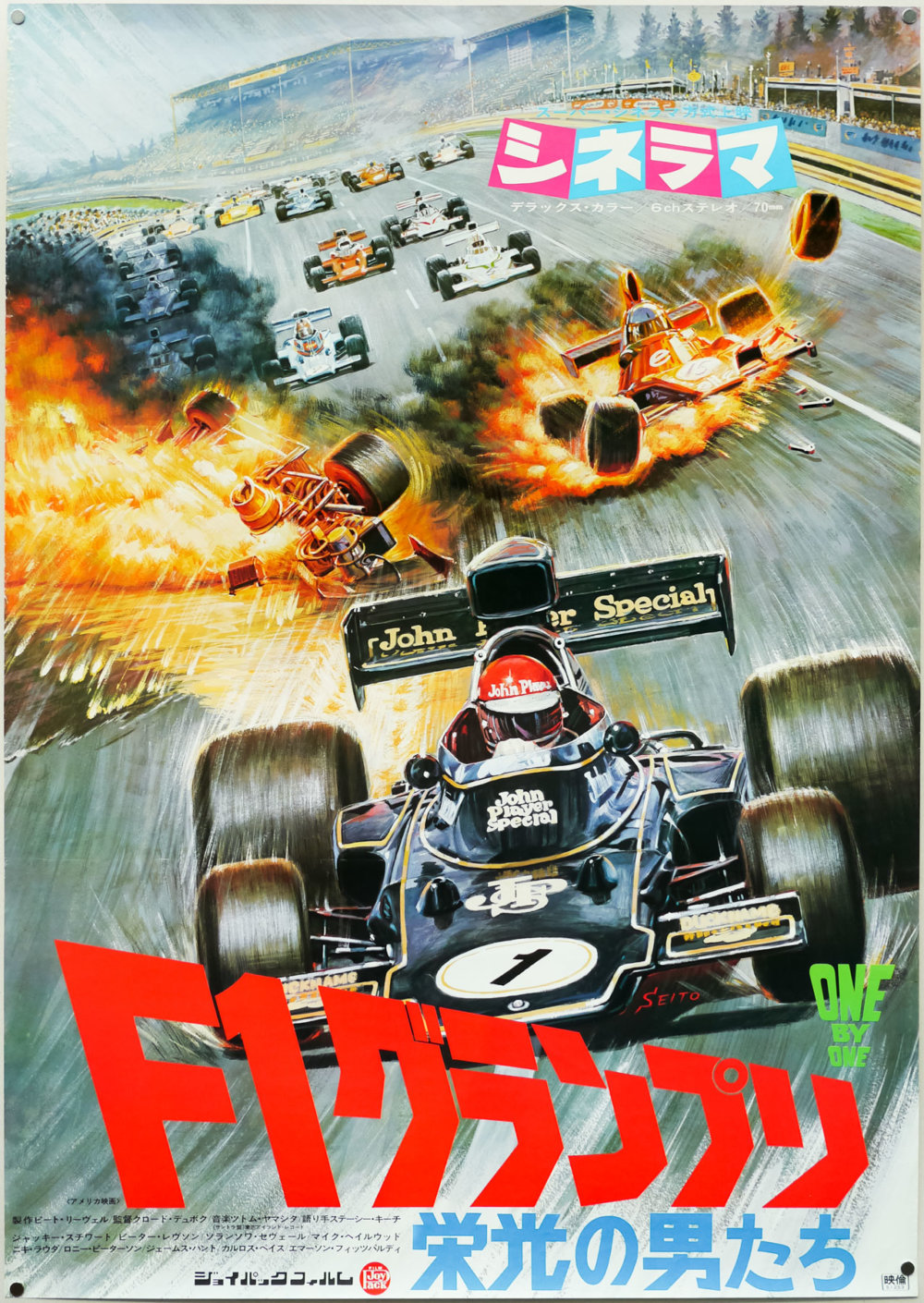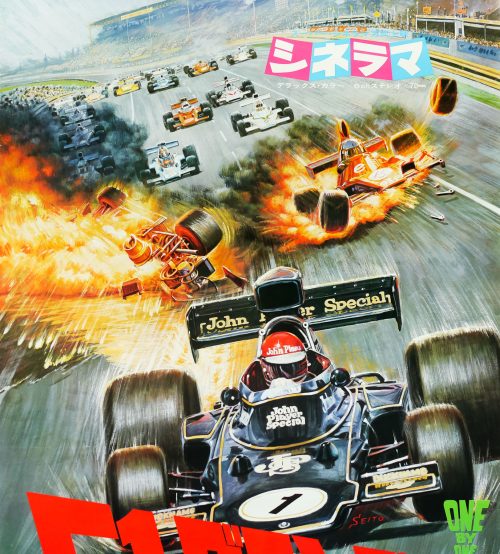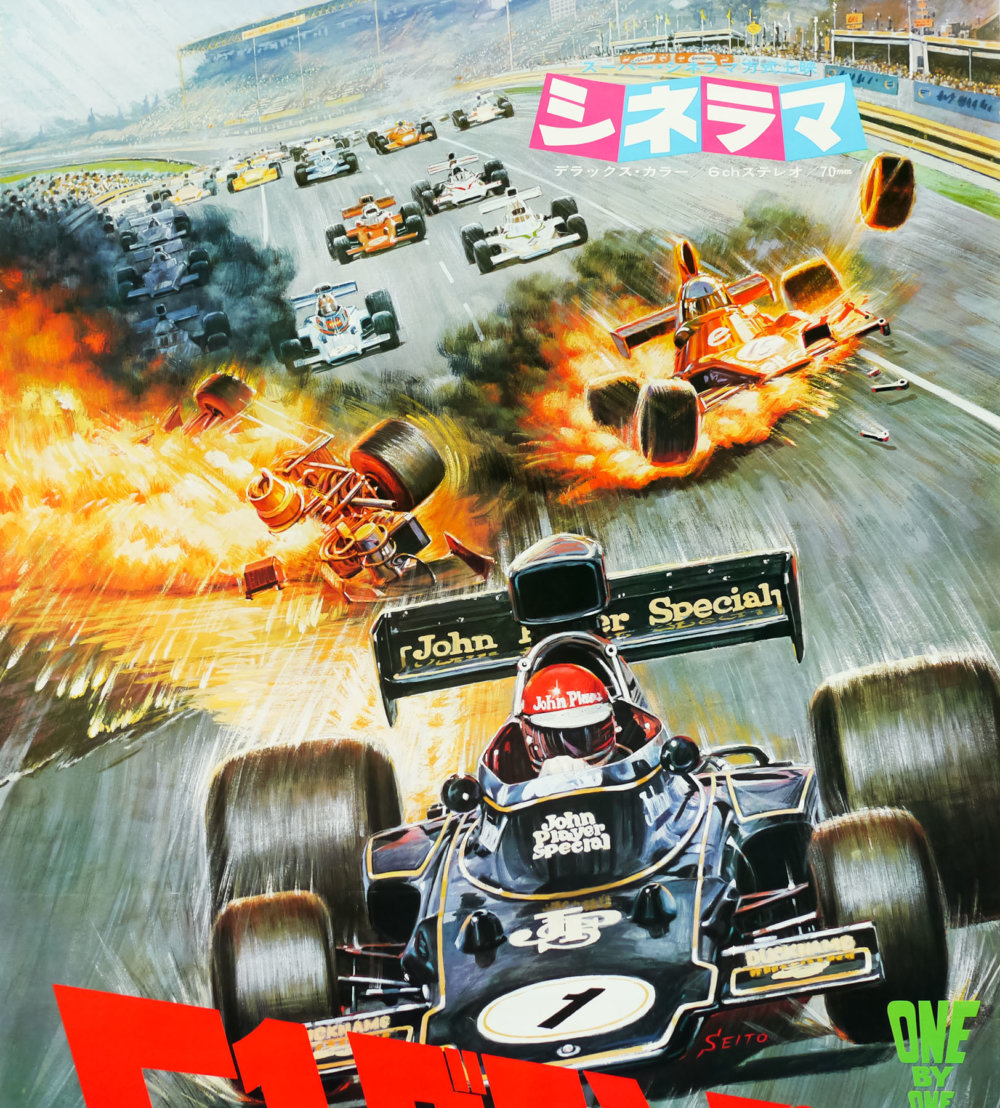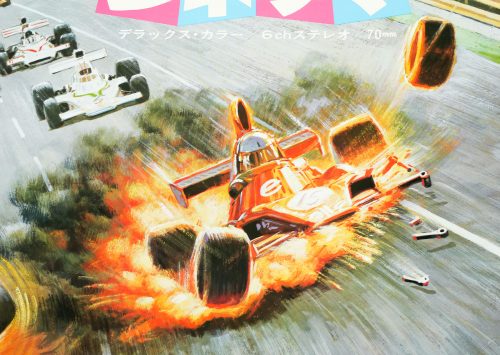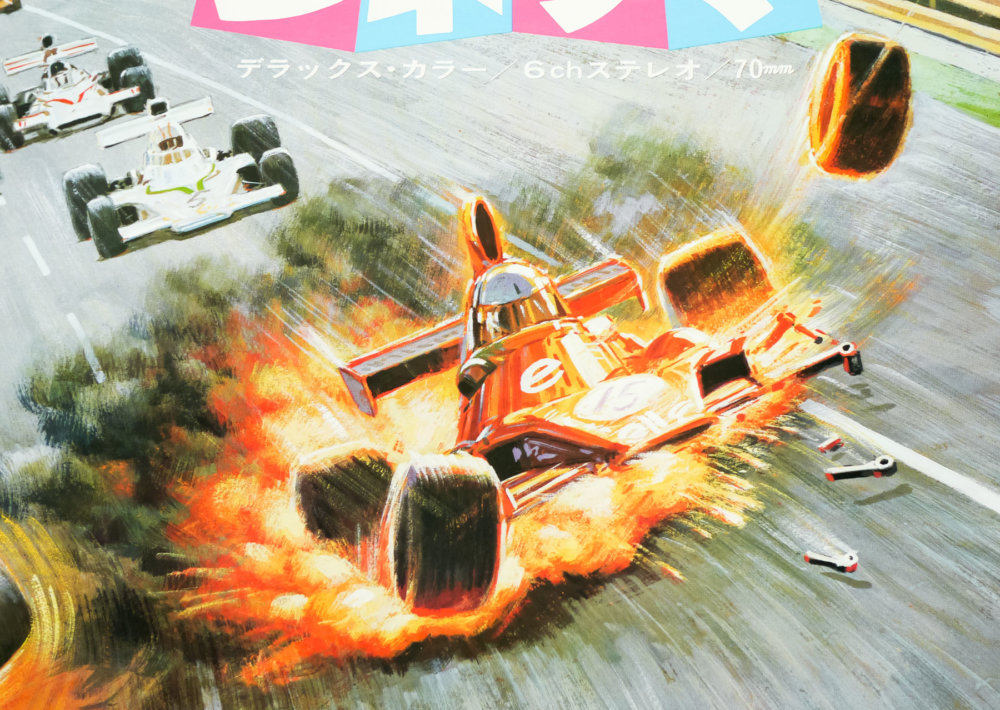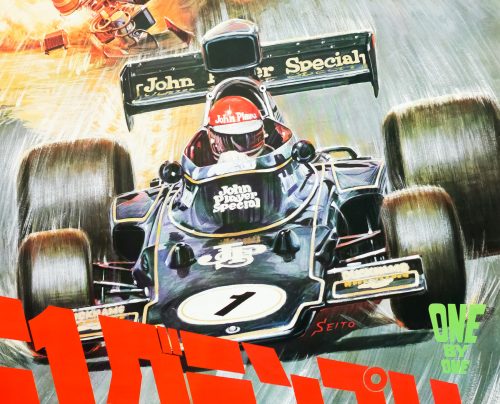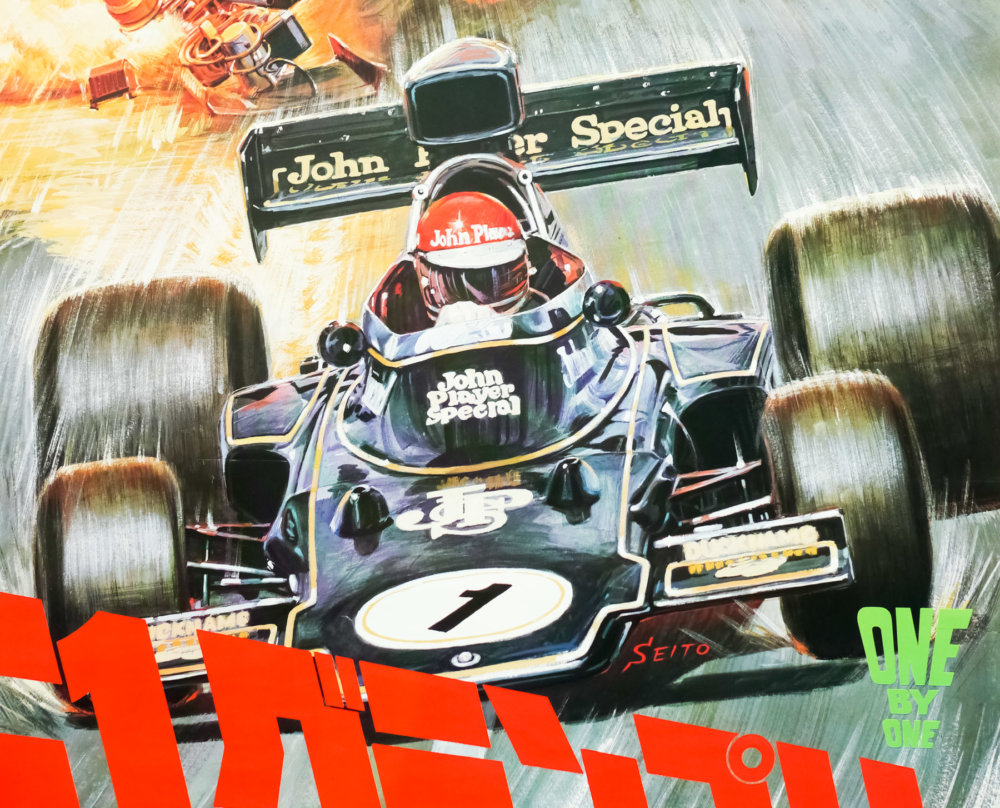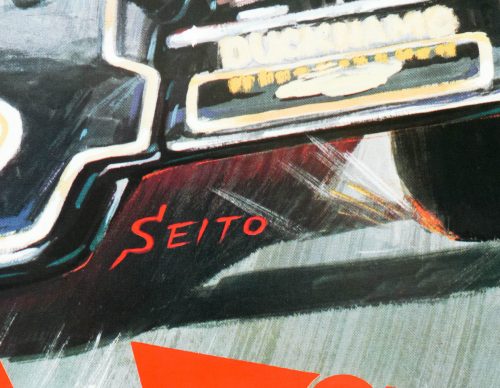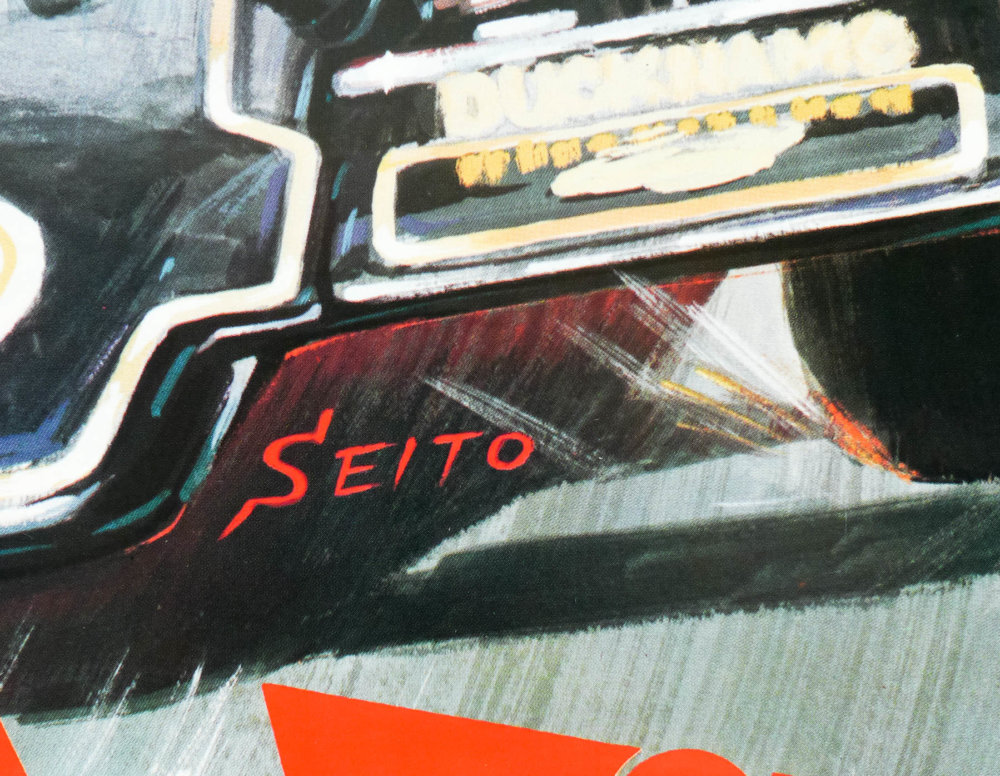 Title
AKA

The Quick and the Dead (USA re-release) | Champions Forever (international)
Year of Film
Director
Origin of Film
Genre(s) of Film
Type of Poster
Style of Poster

Artwork
Origin of Poster
Year of Poster
Designer
Artist
Size (inches)

20 5/16" x 28 13/16"
SS or DS

SS
Tagline

--
Striking artwork on this Japanese B2 poster for the release of the little-seen documentary One By One, which followed the 1973 Formula 1 season that happened to be one of the deadliest in the sports' history. The film profiles four drivers; Francois Cevert, Peter Revson, Mike Hailwood and legendary Englishman Jackie Stewart, and features interviews with each man as well as extensive footage of them in action. Stewart was actually the winner of the World Championship of Drivers that year and the Cup for Manufacturers went to Team Lotus with their John Player Special branding as depicted on the lead car on this poster. The film is hosted and narrated by the American actor Stacey Keach.
Tragically Cevert was to lose his life in a crash during the qualifying session for the final race at Watkins Glen in the US, and British driver Roger Williamson also lost his life in a horrific crash during the Dutch grand prix. Peter Revson was also to perish during a test run at the South African grand prix in the 1974 season, following the first release of the documentary. The film was later re-released as The Quick and the Dead in 1978 after being updated to add more footage from other F1 seasons, including the tragic incident that killed the Welsh driver Tom Pryce in 1977. Clearly the producers of the film recognised that the dangerous side to the sport was what would attract many viewers to the re-released documentary.
The exciting artwork is by Seito, one of my favourite Japanese artists, who was responsible for several fantastic illustrated posters during the 1970s and 1980s. Little is known about the man himself, even in his native country. To see the other posters I've collected by him click here.
The film is available to watch (as 'Champions Forever') on YouTube.