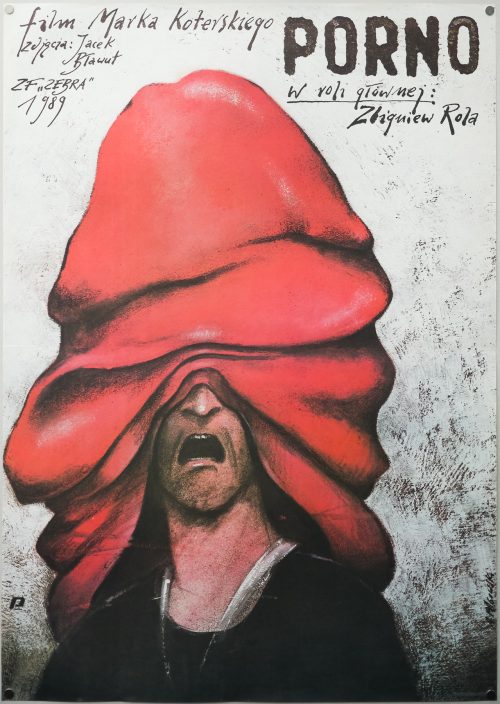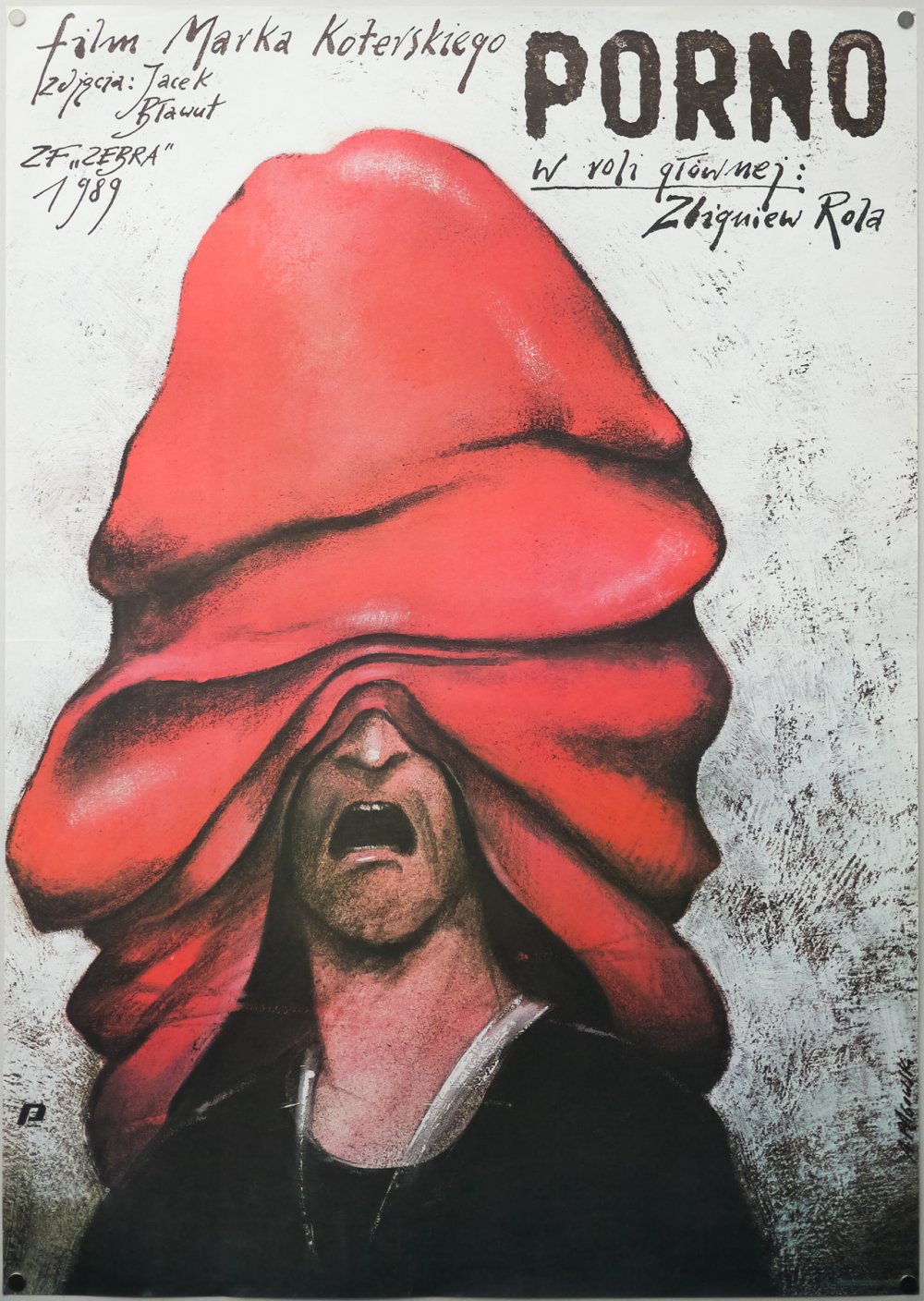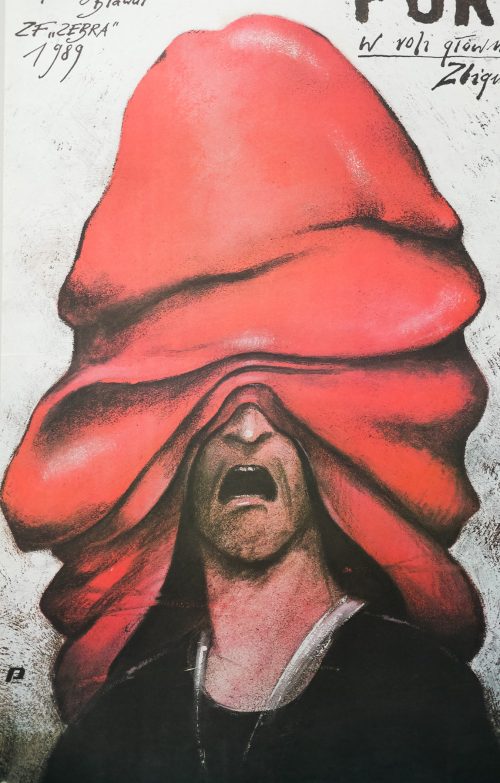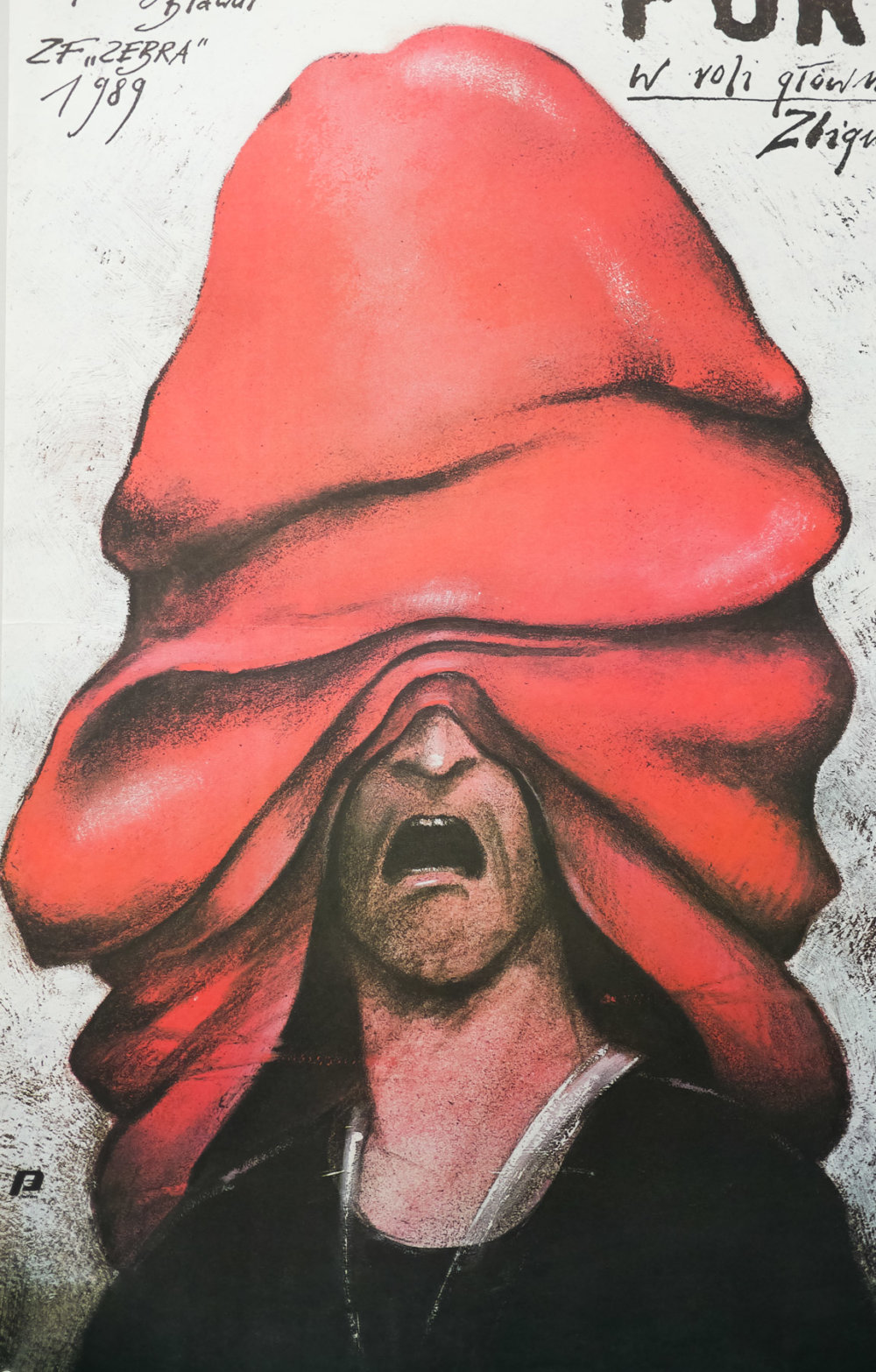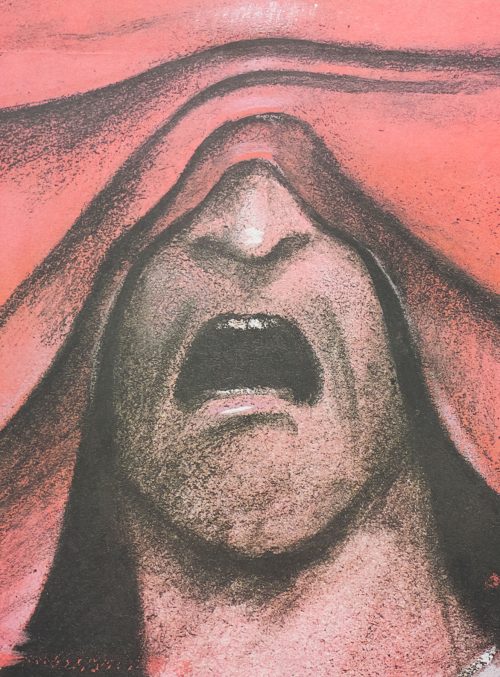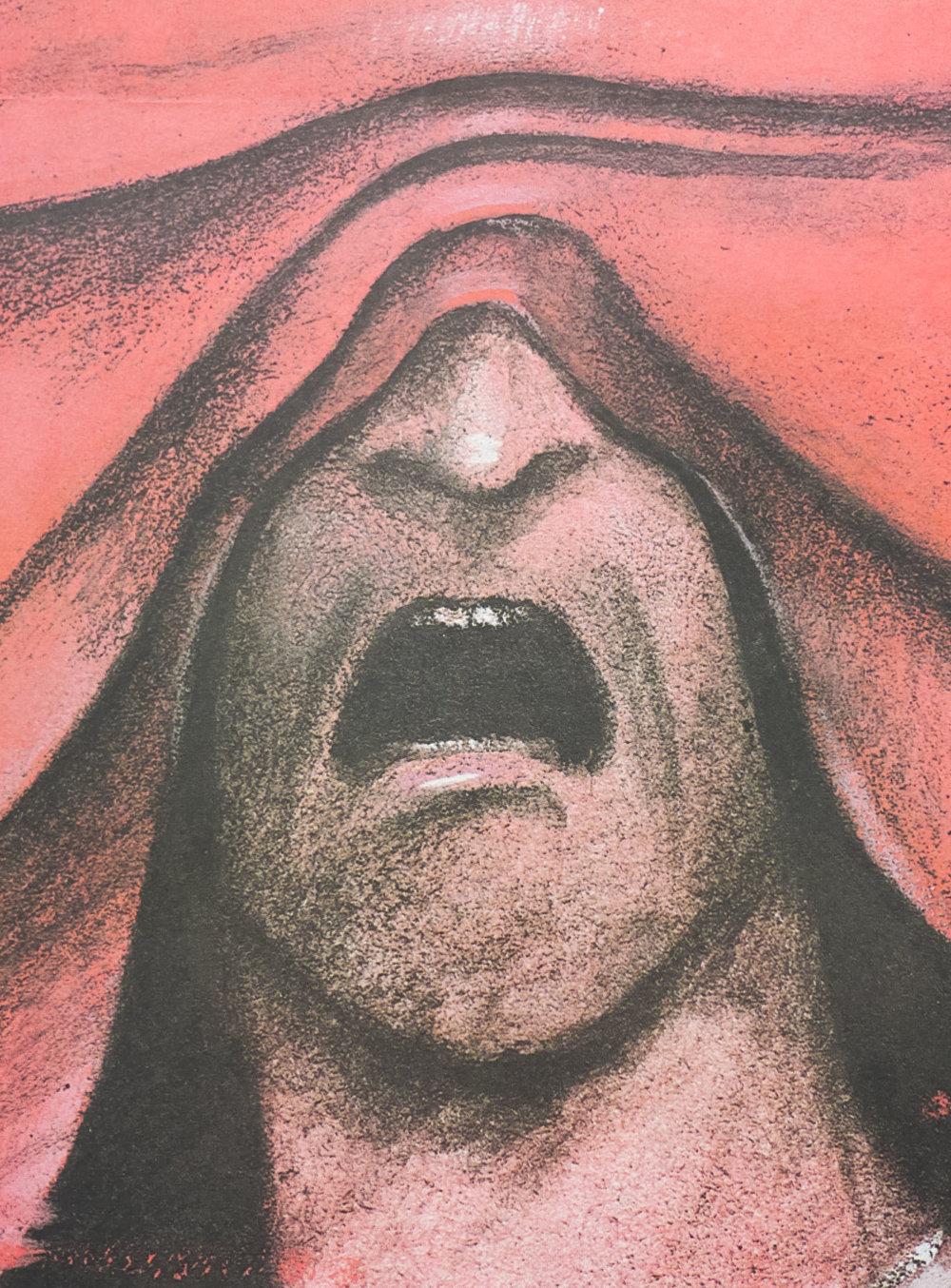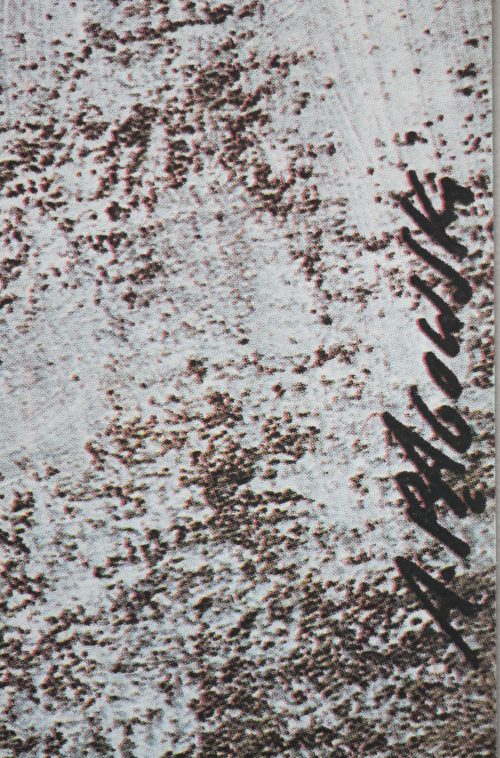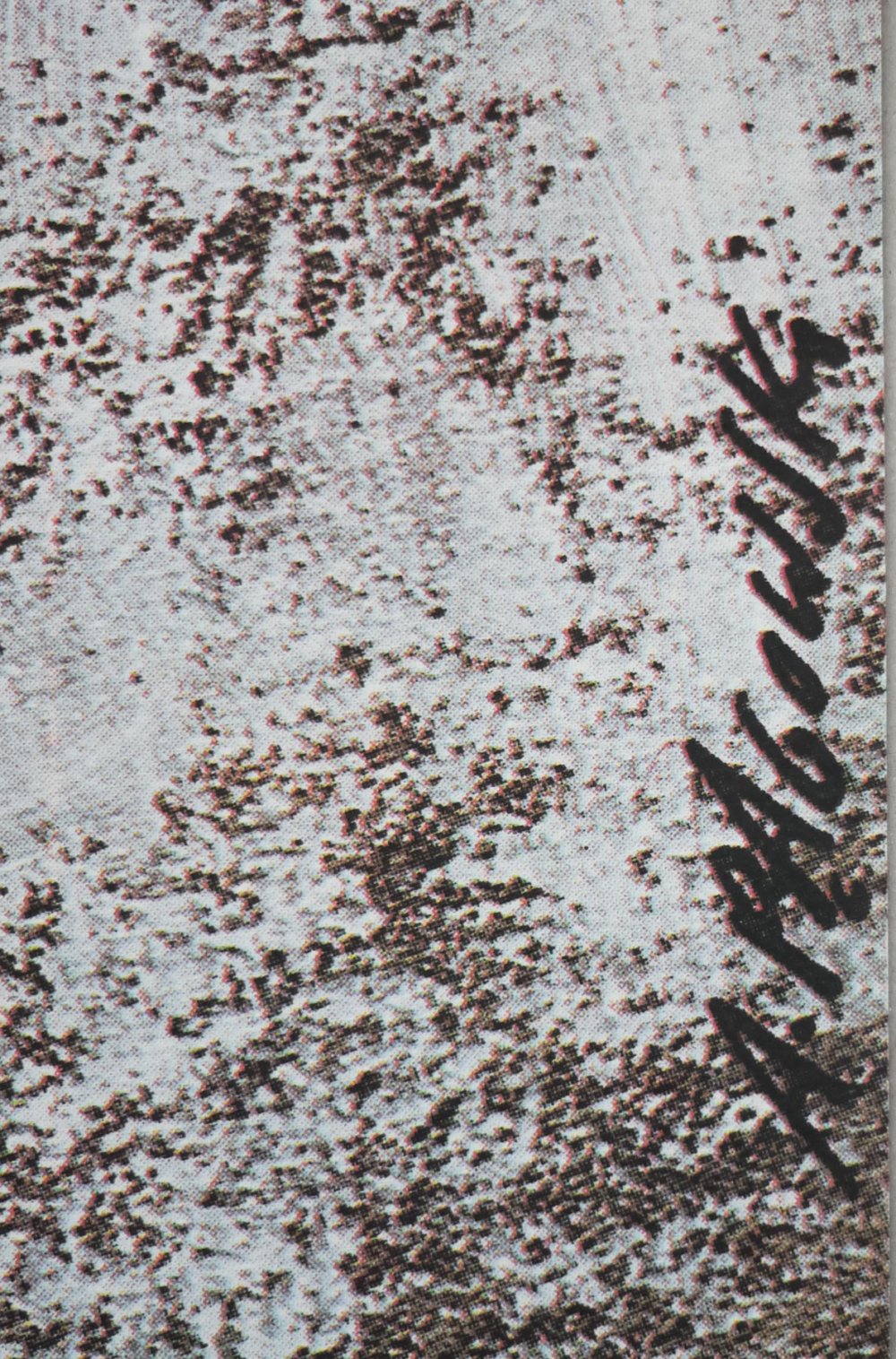 Title
AKA

--
Year of Film
Director
Starring
Origin of Film
Type of Poster
Style of Poster

--
Origin of Poster
Year of Poster
Designer
Artist
Size (inches)

26 3/16" x 37 4/16"
SS or DS

SS
Tagline

--
A striking illustration features on this Polish B1 poster for the release of the Polish comedy-romance Porno. Directed by Marek Koterski and starring Zbigniew Rola, I believe the film was not released outside its native country. The plot is described on IMDb:
[A] Middle aged man lies sleeplessly in bed, recalling his numerous sexual encounters. The various couplings are haphazard, loveless affairs in which most of the women are as anxious to release sexual tension as he is. He fails to find fulfilment and is left with feelings of despair and hopelessness.
According to IMDb it was the top grossing Polish film of 1990.
This Polish poster was designed and illustrated by Andrzej Pagowski, a prolific film poster artist who was born in Warsaw in 1953 and studied at the celebrated University of Fine Arts in Poznań, graduating in 1978 under the tutorship of the noted artist Waldemar Świerzy. In 1990 he started his own graphic design studio called Studio P, which he developed into an advertising agency by 1993. According to the biography on his official site, Pagowski has illustrated over 1000 posters during his career and has also done work for books, magazines and music covers. In addition, he is also a TV and theatre stage designer and a screenwriter. Undoubtedly a man of many talents!
Pagowski's official site features an extensive gallery of his work, including several of the posters. Polishposter.com also features multiple pages worth of his movie posters and this culture.pl article is well worth a read too.
To see the other Pagowski-designed posters I've collected click here.