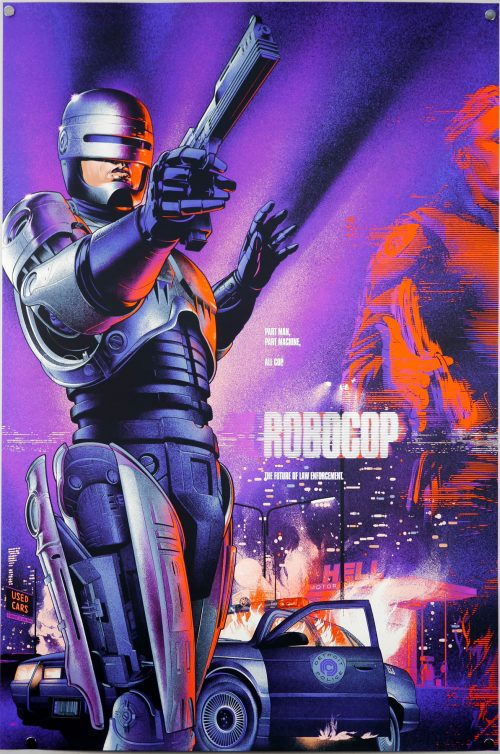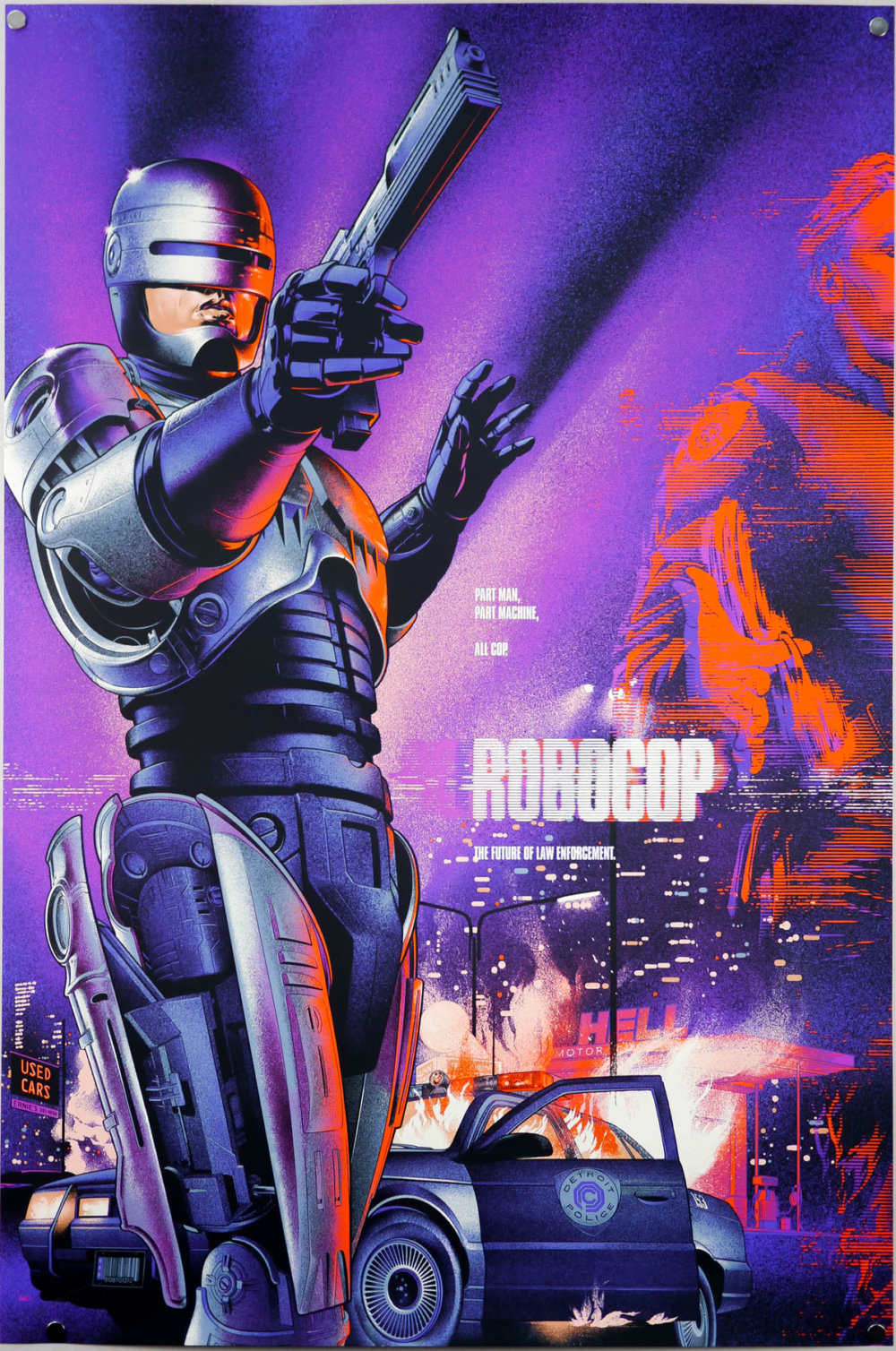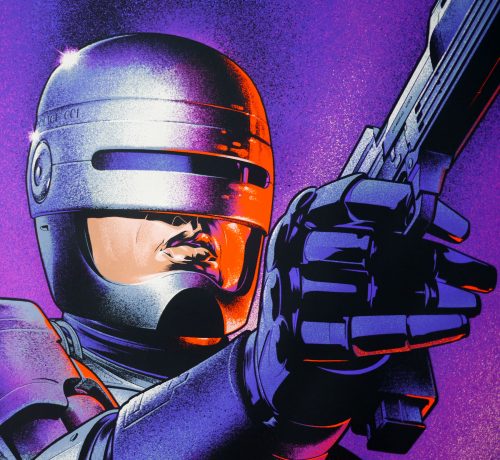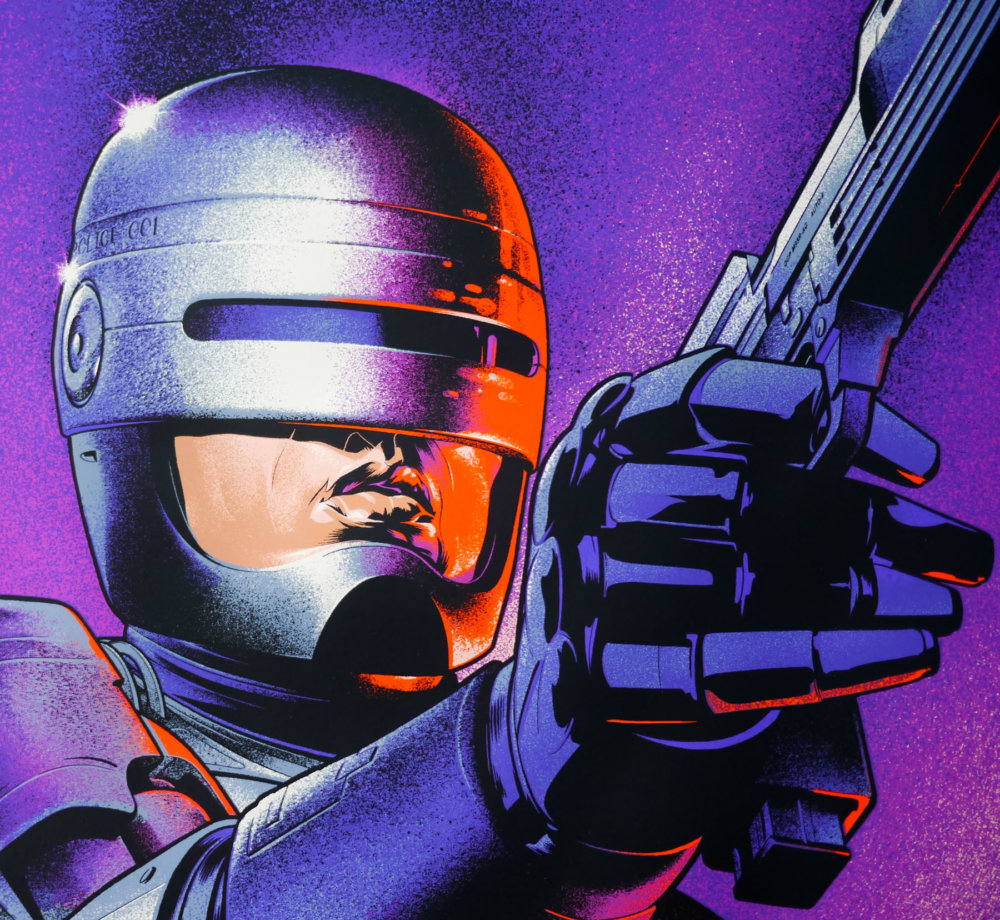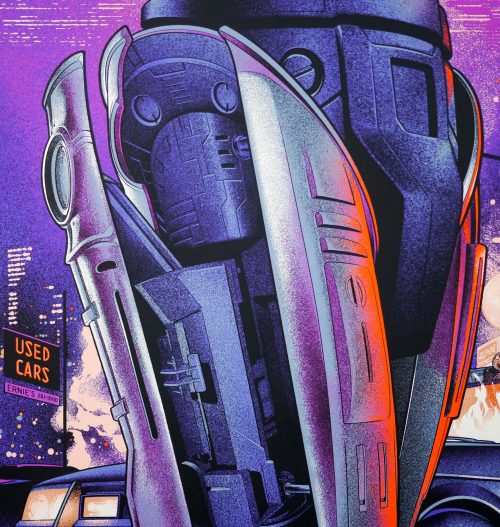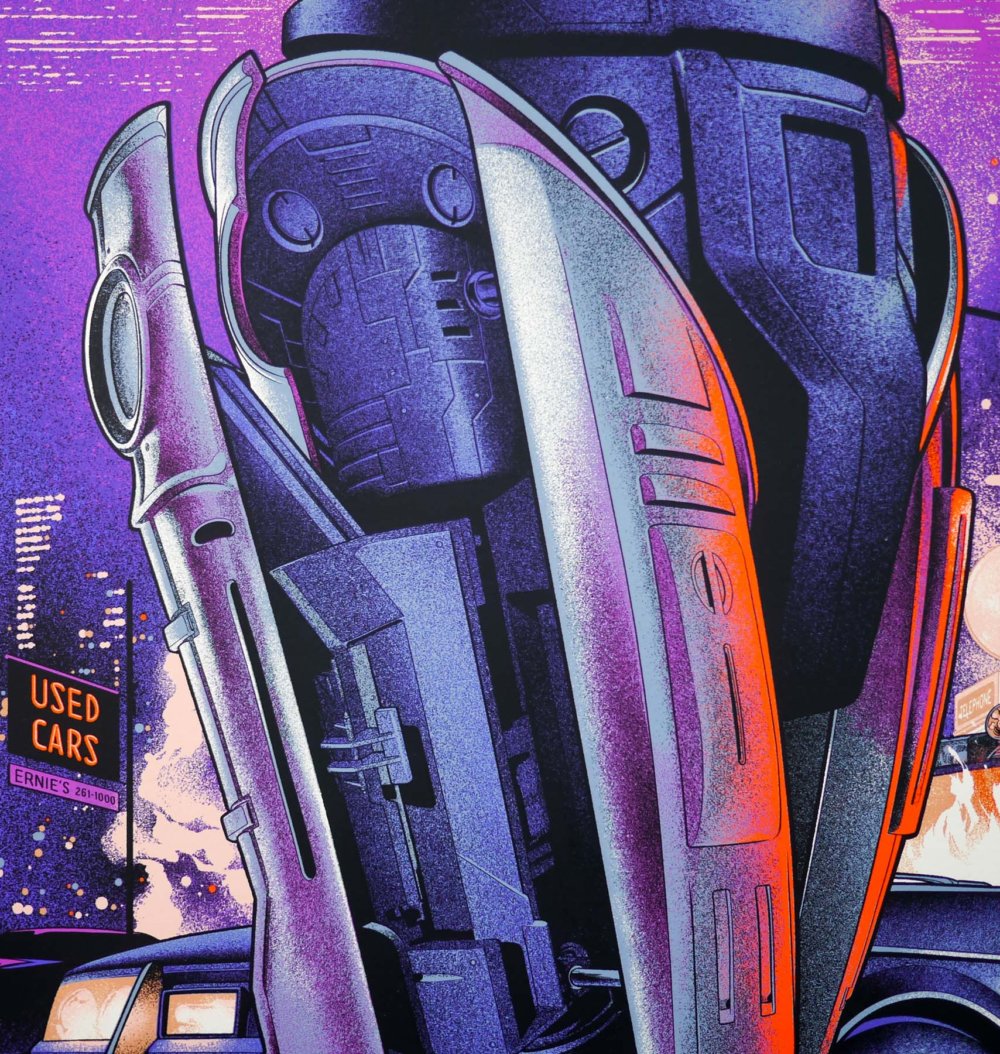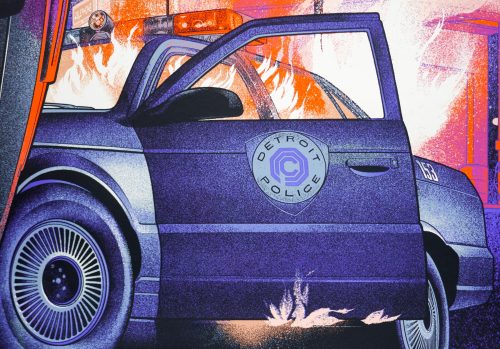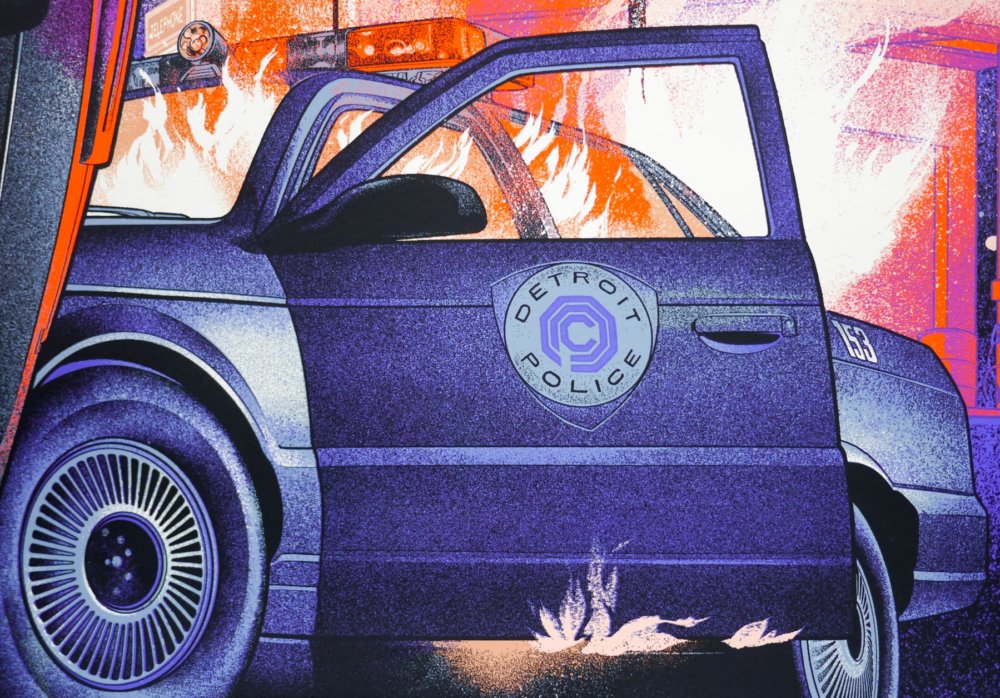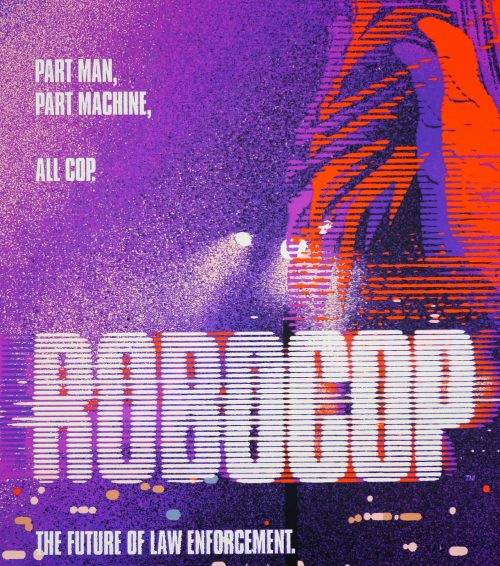 Title
AKA

Robocop: O batsos robot (Greece)
Year of Film
Director
Origin of Film
Type of Poster
Style of Poster

Regular
Origin of Poster
Year of Poster
Designer
Artist
Size (inches)

24" x 36"
SS or DS

SS
Tagline

Part man. Part machine. All cop.
A striking design by Martin Ansin on this screen print for Paul Verhoeven's sci-fi masterpiece, Robocop. Set in a dystopian future Detroit where organised crime is rampant and the city is close to financial ruin, the mega-corporation Omni Consumer Products enters into an agreement with the city to run the police force and plans to introduce a robotic enforcer to work alongside the human officers. When tests with a weaponised droid called ED-209 go awry and an OCP junior executive is killed, the chairman agrees to back the plans of Bob Morton (Miguel Ferrer), another OCP executive with designs for a cyborg (half-man, half-machine) cop.
Shortly after, veteran officer Alex Murphy (Peter Weller) is brutally attacked and effectively killed on his first patrol at a new precinct and Morton sees him as the perfect candidate for his Robocop program. OCP quickly goes about transforming his ravaged body into the future of law enforcement, but when he reawakens Murphy initially struggles with his transformation and loss of his family. Soon he sets about avenging his 'death' at the hands of crime boss Clarence Bodicker (an unforgettable performance from Kurtwood Smith) and attacks the corruption that is destroying Detroit, which leads all the way to the boardroom of OCP.
This print was one of several created by Martin Ansin for a joint show with fellow artist Kevin Tong held at the Mondo Austin gallery during March 2014. Tong also worked on a print for Robocop and other films covered included Flash Gordon and Alien. Badass Digest (now Birth Movies Death) went to the show and interviewed Ansin and Tong, which can be read here and Collider.com ran an article featuring loads of images from the show. There was a variant of this print available that was printed with metallic inks and has a different colour scheme, see here.
One of my favourite artists working today, Martin Ansin's work has graced many of the best posters released by Mondo, including several in the Universal Monsters series like this amazing Phantom of the Opera print and an excellent Dracula (1931) one. You only have to look at the gallery on his official site to see how talented an artist he is, with an eye for composition and detail unmatched by most of the artists in Mondo's roster. To see the other posters I've collected so far that were designed by Ansin, click here.