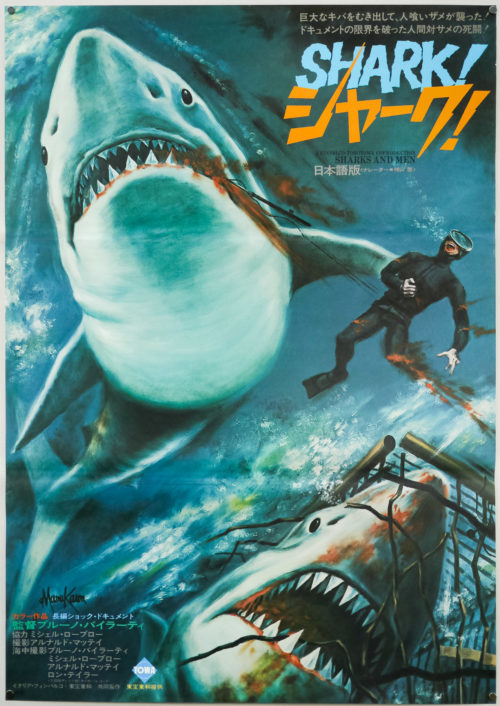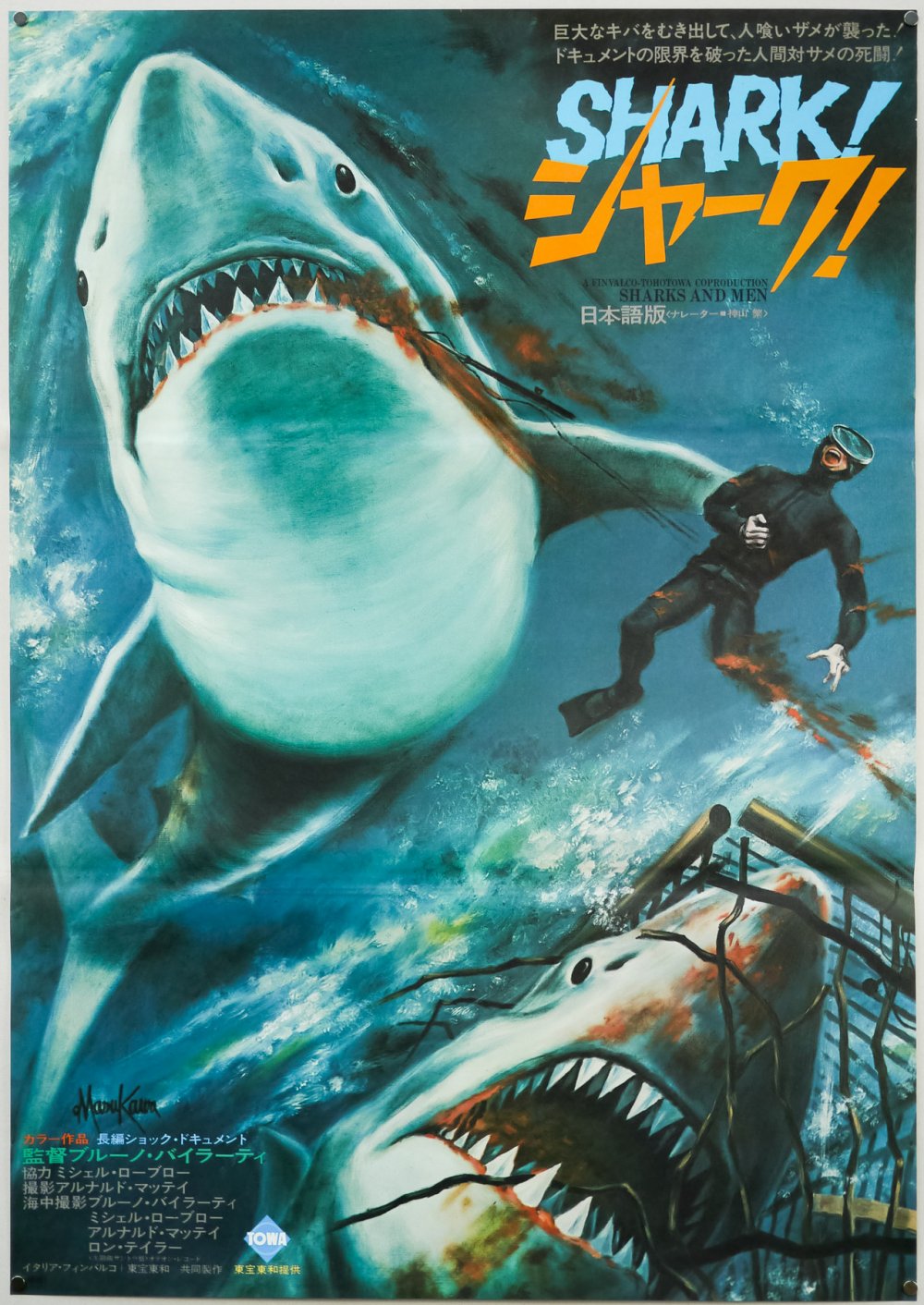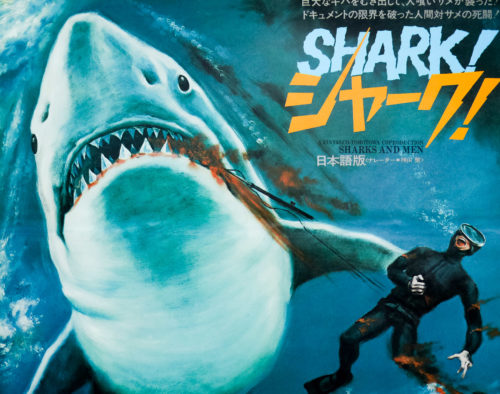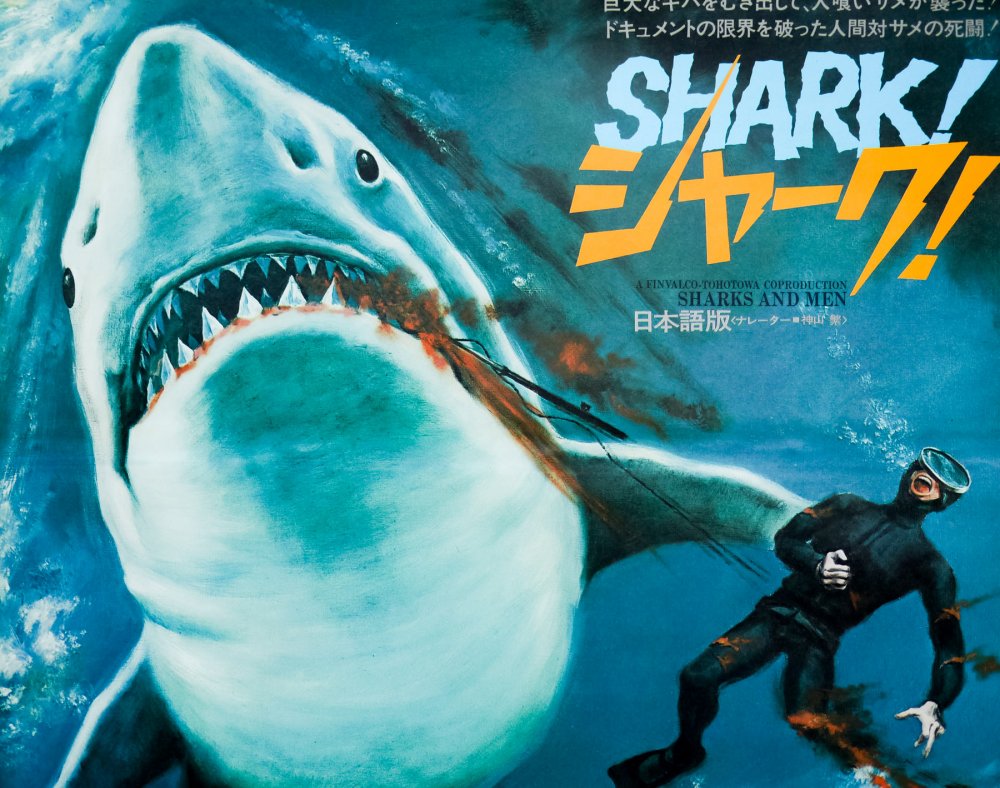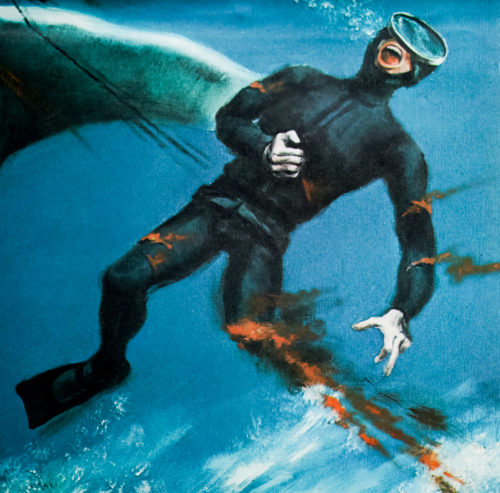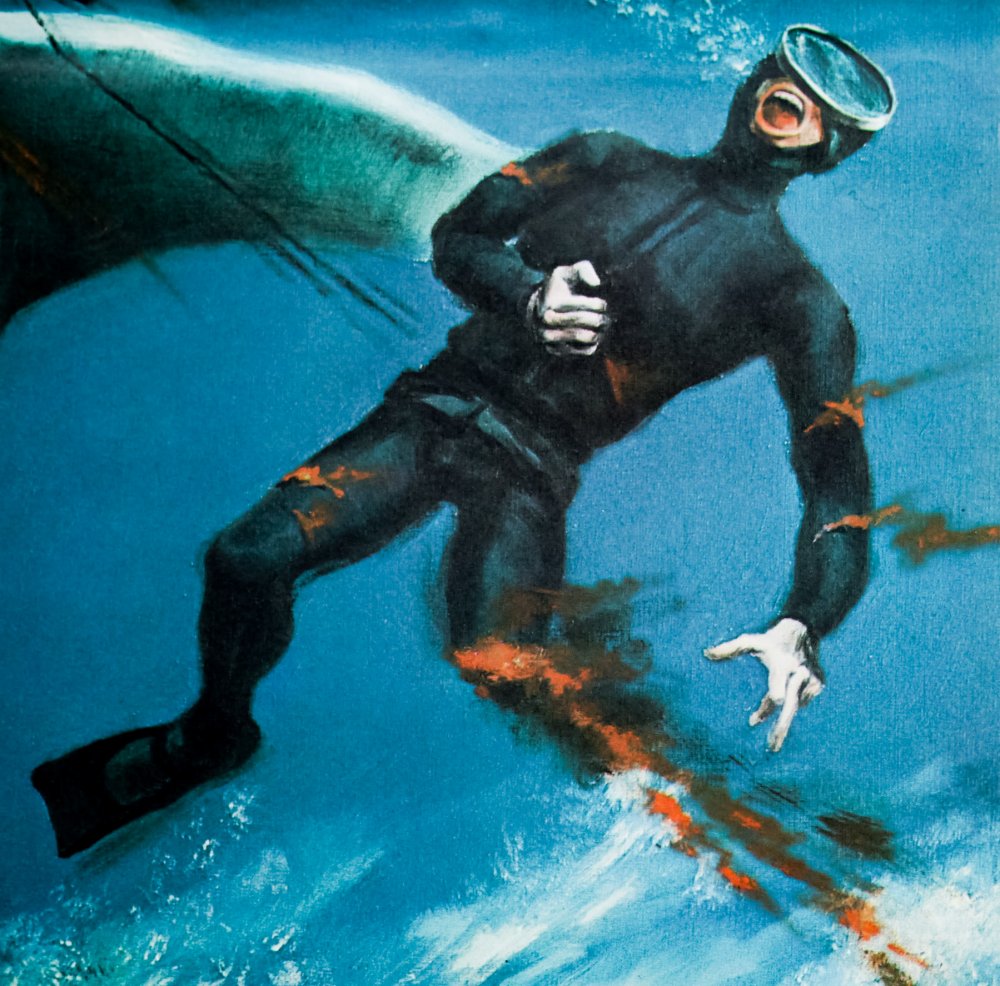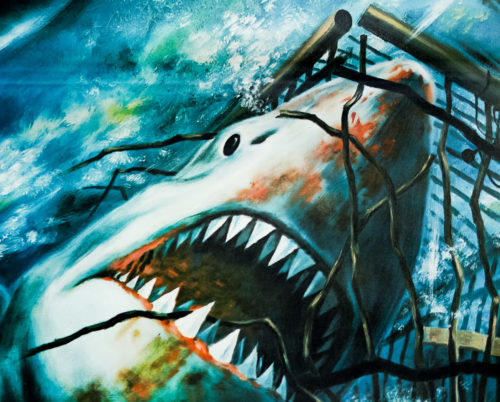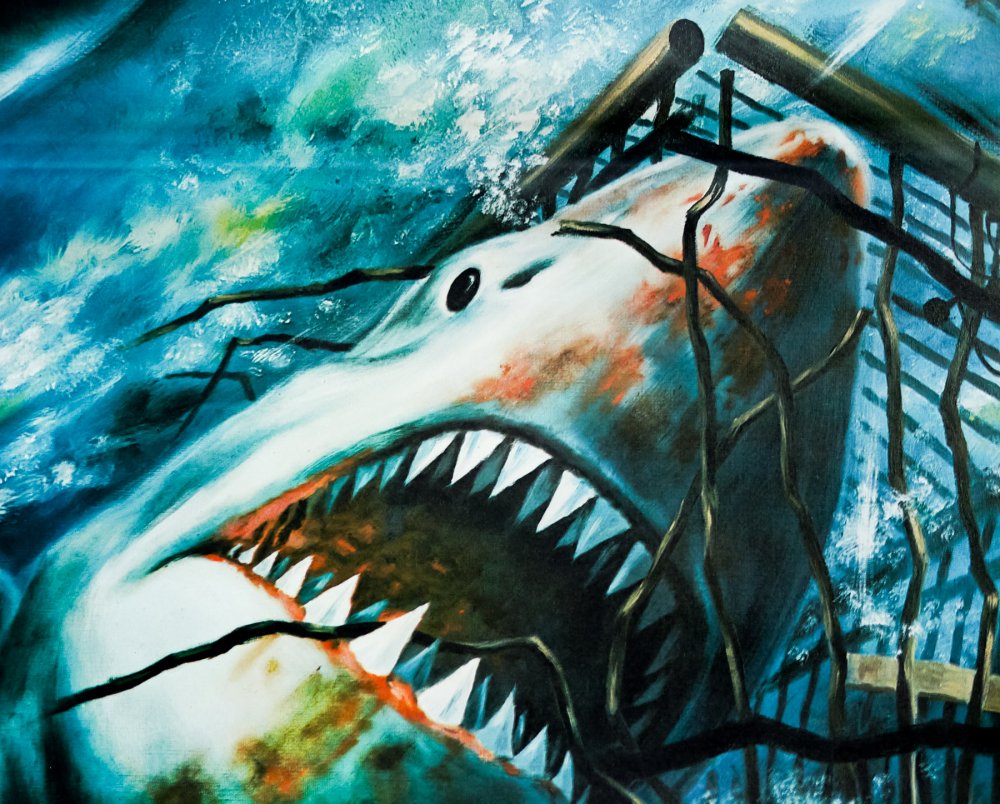 Title
AKA

Uomini e Squali (Italy - original title) | Of Sharks and Men (alt. full title)
Year of Film
Director
Starring
Origin of Film
Genre(s) of Film
Type of Poster
Style of Poster

--
Origin of Poster
Year of Poster
Designer
Artist
Size (inches)

20 6/16" x 28 13/16"
SS or DS

SS
Tagline

--
This is the Japanese poster for the release of the little-seen 1976 mondo documentary about sharks that was filmed by the Italian director Bruno Vailati (who's probably best known for the 1961 version of The Thief of Baghdad) and released in a handful of countries that included France (I don't believe it reached the UK). There are no prizes for guessing which Hollywood blockbuster, released only a year earlier, was the reason this documentary was put together. The IMDb page for the film is bare and features not a single review of the film. I had to dig around a bit before I found out any details of what the documentary features via this review of the VHS release on Amazon.com:
"This is the English language version of the 1976 Italian documentary "Uomini e squali" ('Sharks and Men'), from director Bruno Vailati, narrated by Joseph Campanella, with a score by Daniele Patucchi ("Death Played the Flute", "Frankenstein 80") and featuring an on-screen appearance by Ray Cannon, author of "The Sea of Cortez." Traveling all over the world (the Red Sea, the Yucatan, Tahiti and Australia), we're treated to footage of all different species of sharks (bull, hammerhead, Great White), as well as other forms of sea life, like elephant seals, tuna and killer whales.
For those sensitive to such issues, there is a fair amount of casual cruelty in this film, including an "improvised Caesarean" of a pregnant shark (though, mercifully, her brood is cut loose and then freed to the sea) and gruesome shots of sharks being butchered. Still, an informative if somewhat outdated documentary with lots of great underwater photography (even if a few of the shots have been tampered with in post-production, e.g. net lines matted in during the opening tuna-fishing segment)."
This French trailer for the film (it was released in France as 'Les Dents de la Mort', or The Teeth of Death) features a section at the end where a diver is bitten in the leg by a Great White in what is clearly a mondo-style faked sequence. This was obviously used by the artist of this poster as the basis for this image of an unlucky diver with a missing leg (there's nothing like a bit of oversell!). A friend of the site identified the artist as Susumu Masukawa about whom I've been unable to discover many details. If anyone has any more information about the artist please get in touch.