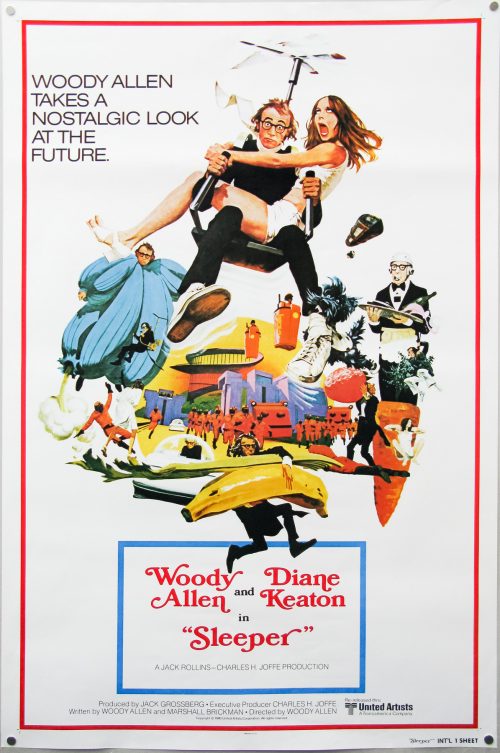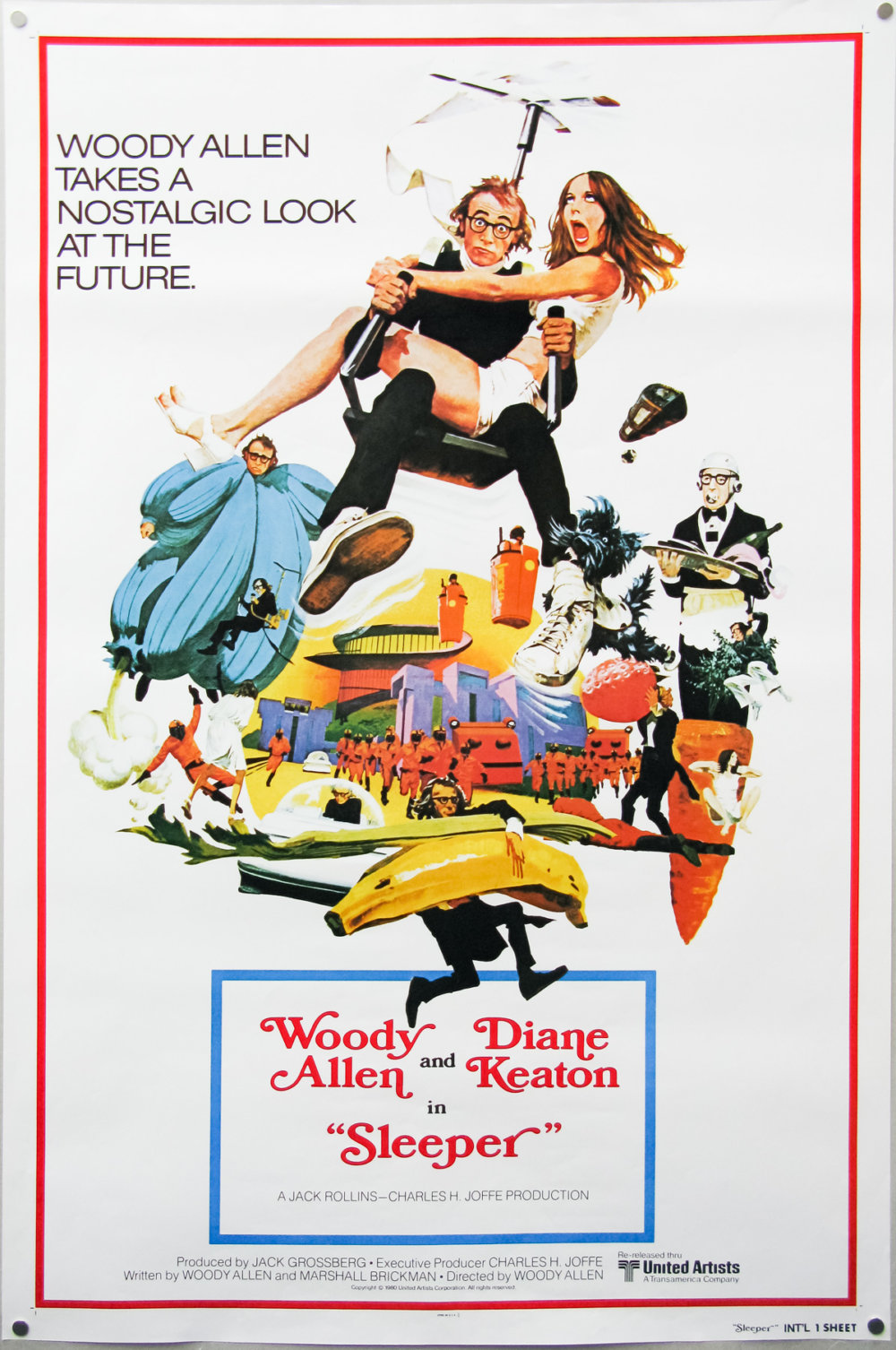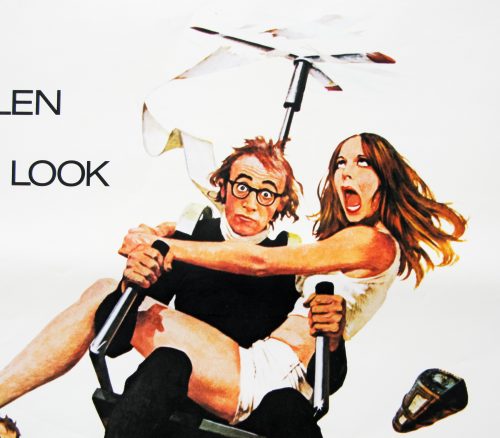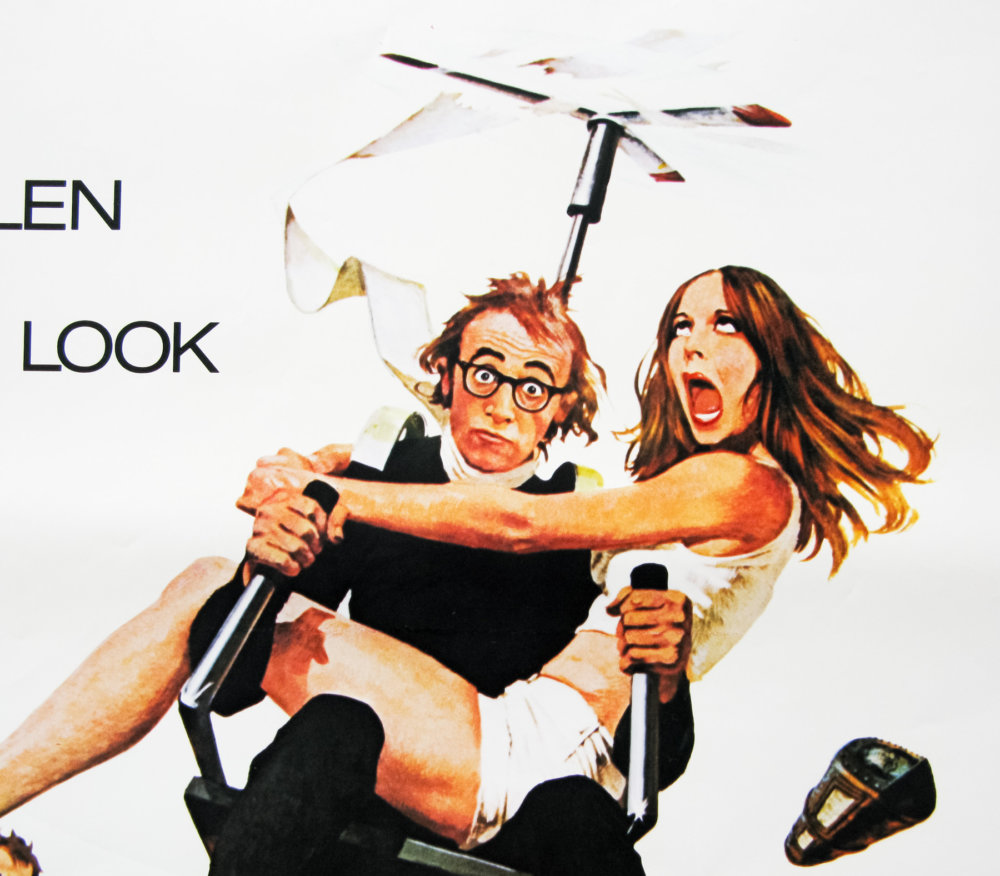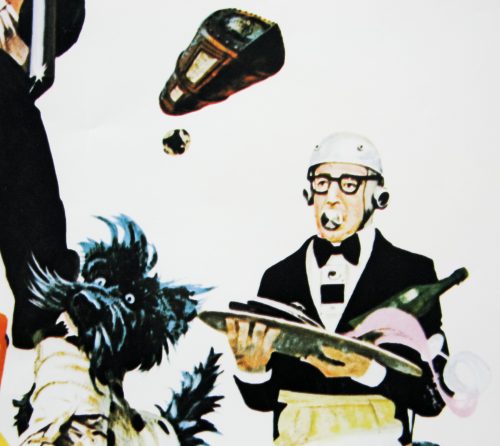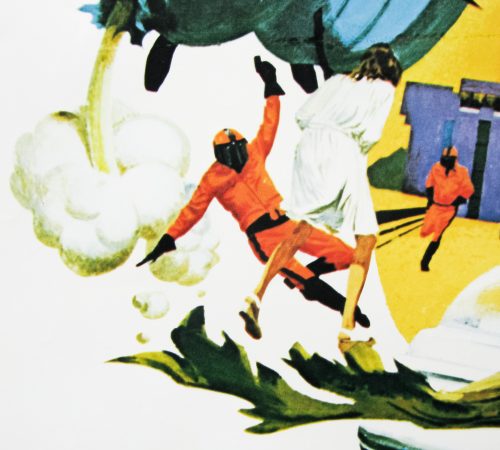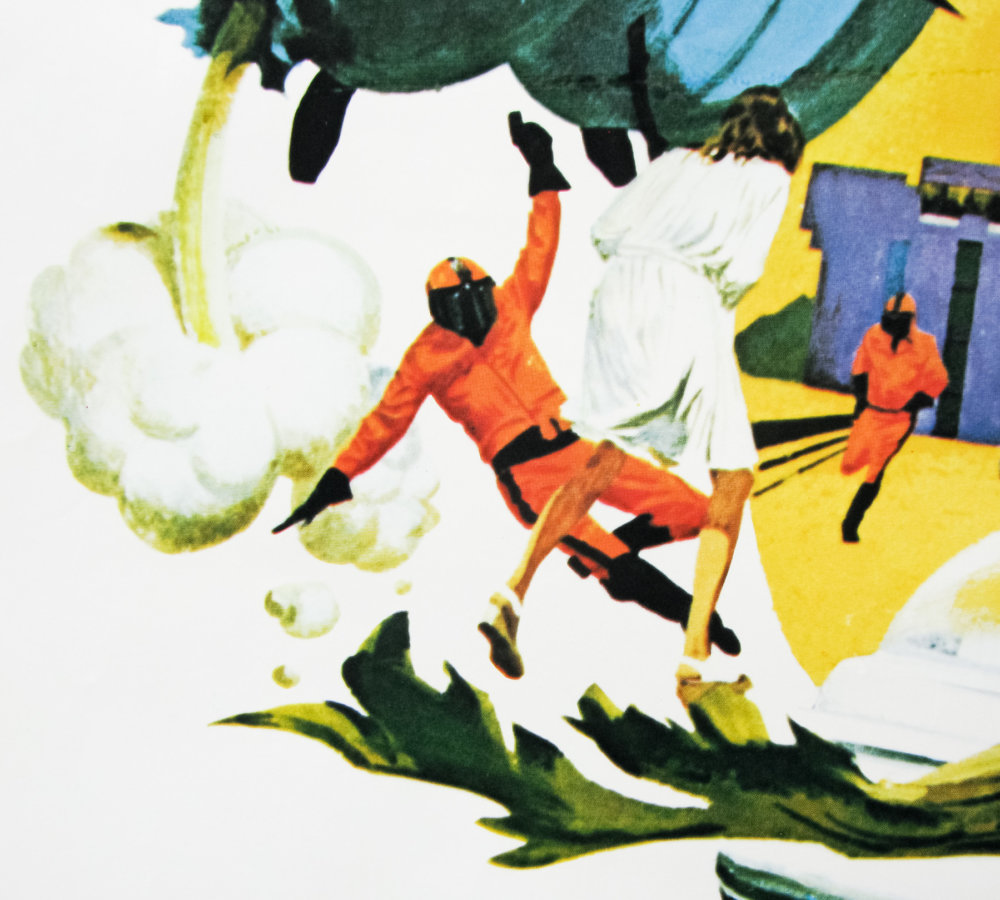 Title
AKA

Woody et les robots (France)
Year of Film
Director
Starring
Origin of Film
Type of Poster
Style of Poster

Re-release
Origin of Poster
Year of Poster
Designer
Artist
Size (inches)

27 2/16" x 41"
SS or DS

SS
NSS #

--
Tagline

Woody Allen takes a nostalgic look at the future
Artwork by the brilliant Robert McGinnis on this US one sheet for the 1980 re-release of Woody Allen's 1973 sci-fi comedy Sleeper. Allen stars as Miles Monroe, a musician and health store owner who is cryogenically frozen by accident in 1973 and then revived 200 years later to discover that 22nd-century America is now an oppressive police state ruled by a dictator. Monroe falls in with a group of rebels who are trying to infiltrate the government's top secret Aires Project, and it's not long before he is on the run from the authorities with a kidnapped socialite Luna Schlosser (Diane Keaton) in tow.
One of the director's earliest and best, in my opinion, the film is a frequently hilarious slapstick adventure that differs greatly from many of his later, more serious and introspective films. Incredibly, Allen was able to complete editing almost 35 hours of footage down to the release running time of two hours; a feat he managed with two days to spare. The film was released with the title 'Woody and the Robots' in French-speaking Canada and this led the director to ensure he had a clause in all future contracts that prevented his film titles being changed by third parties.
Robert McGinnis is an American artist and illustrator who is perhaps best known for his work on several James Bond posters, as well the iconic one sheet for the first release of Breakfast at Tiffanys. These and many others can be seen on this website. The other posters I've collected by him can be seen here.
The brilliantly bonkers trailer can be seen on YouTube.