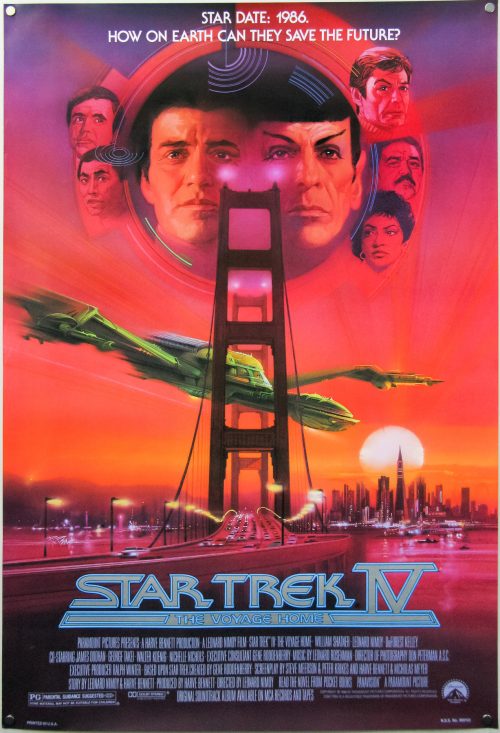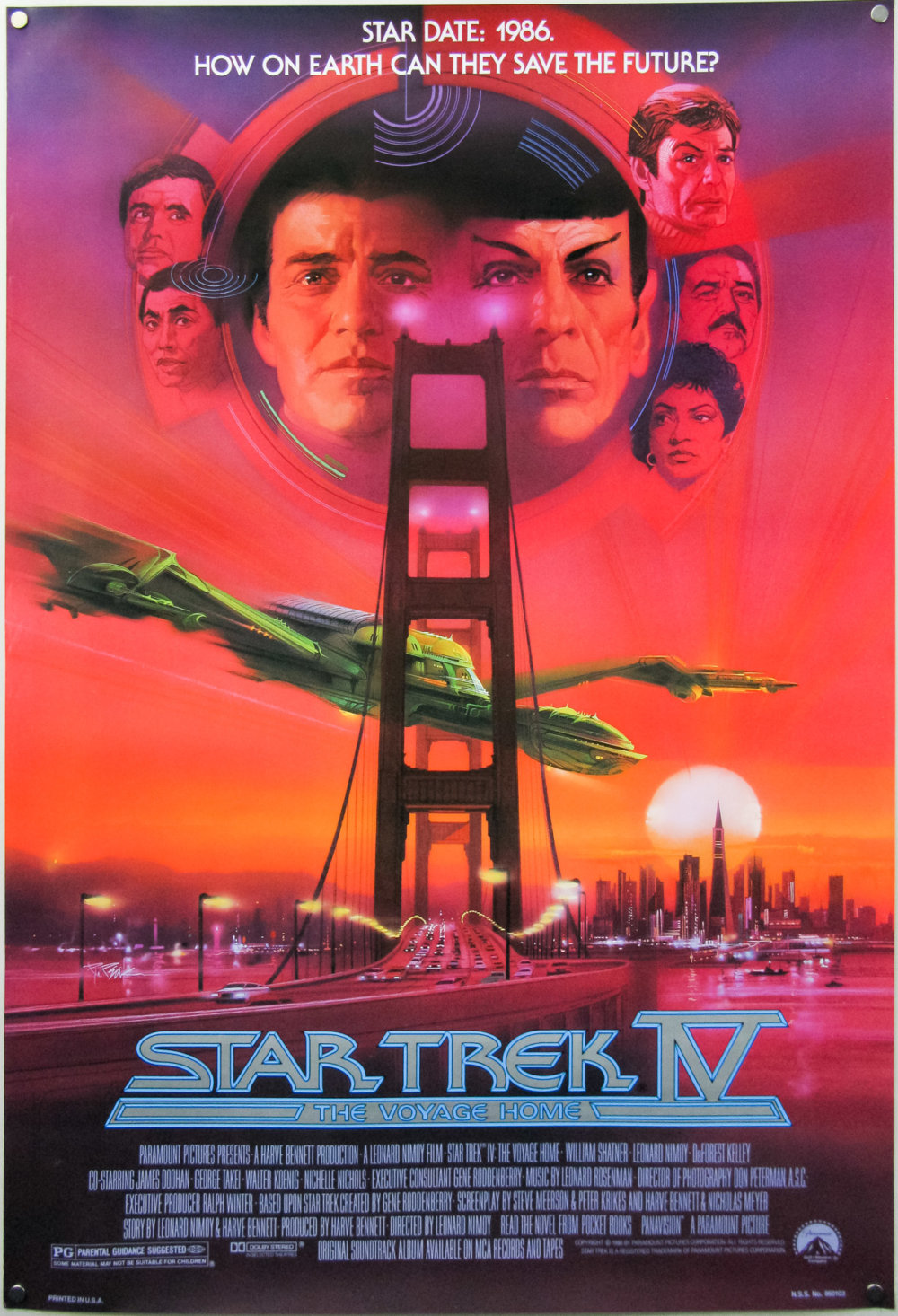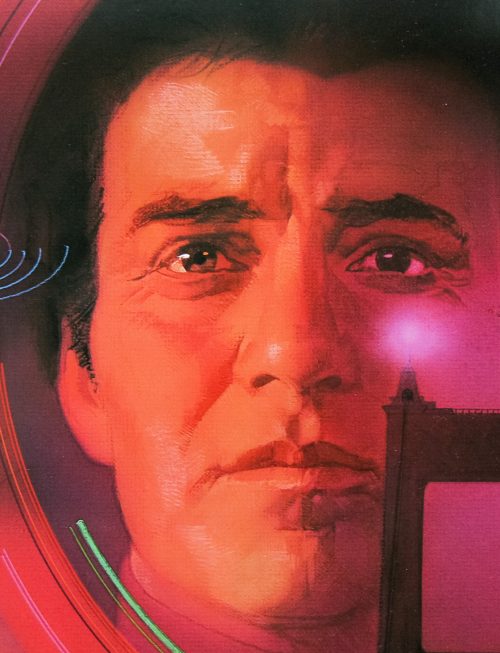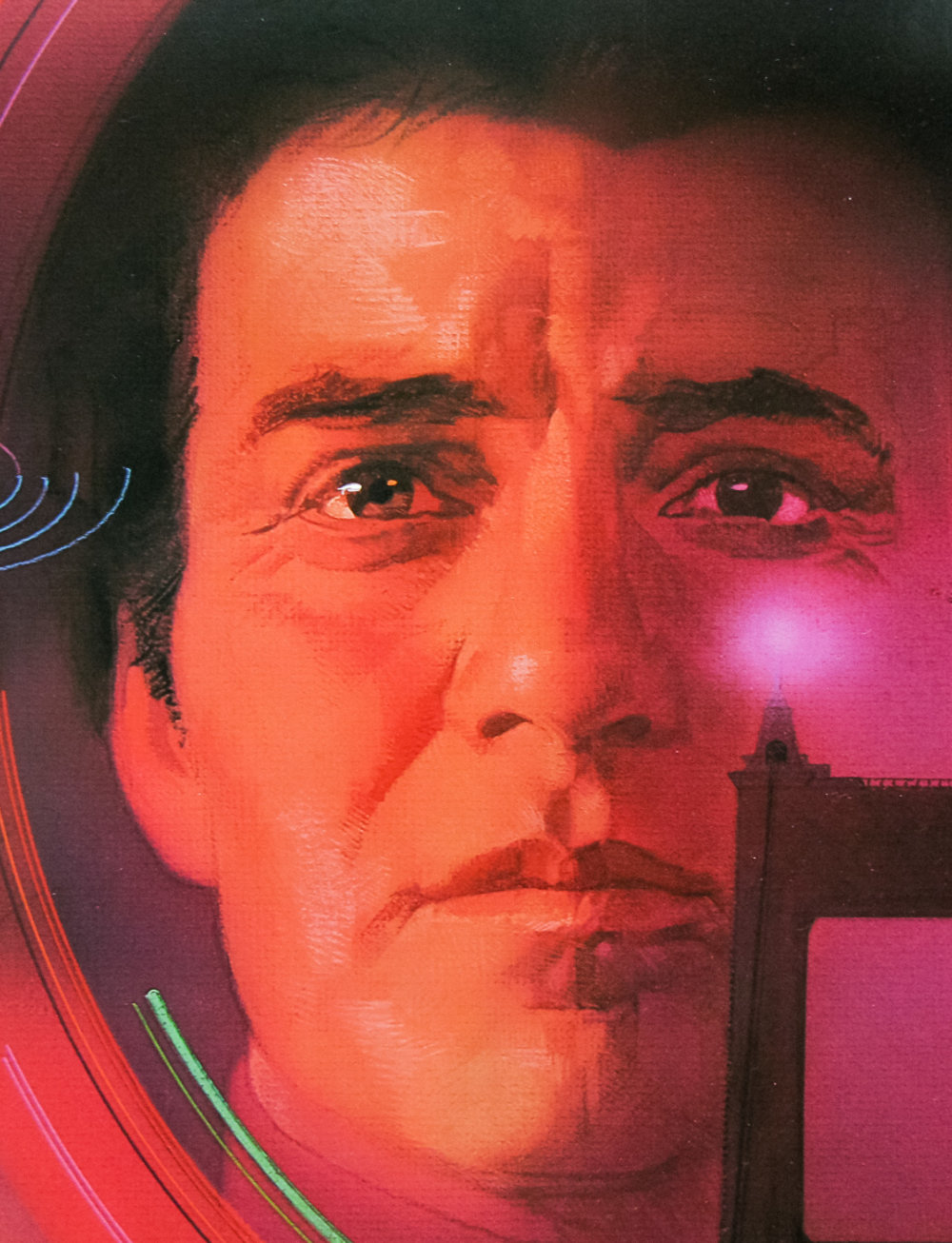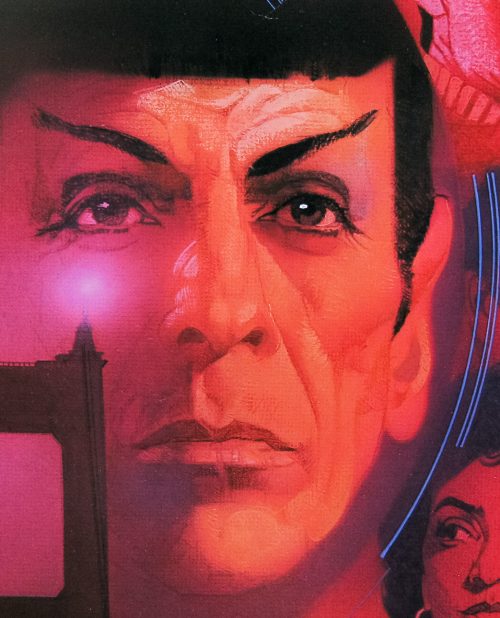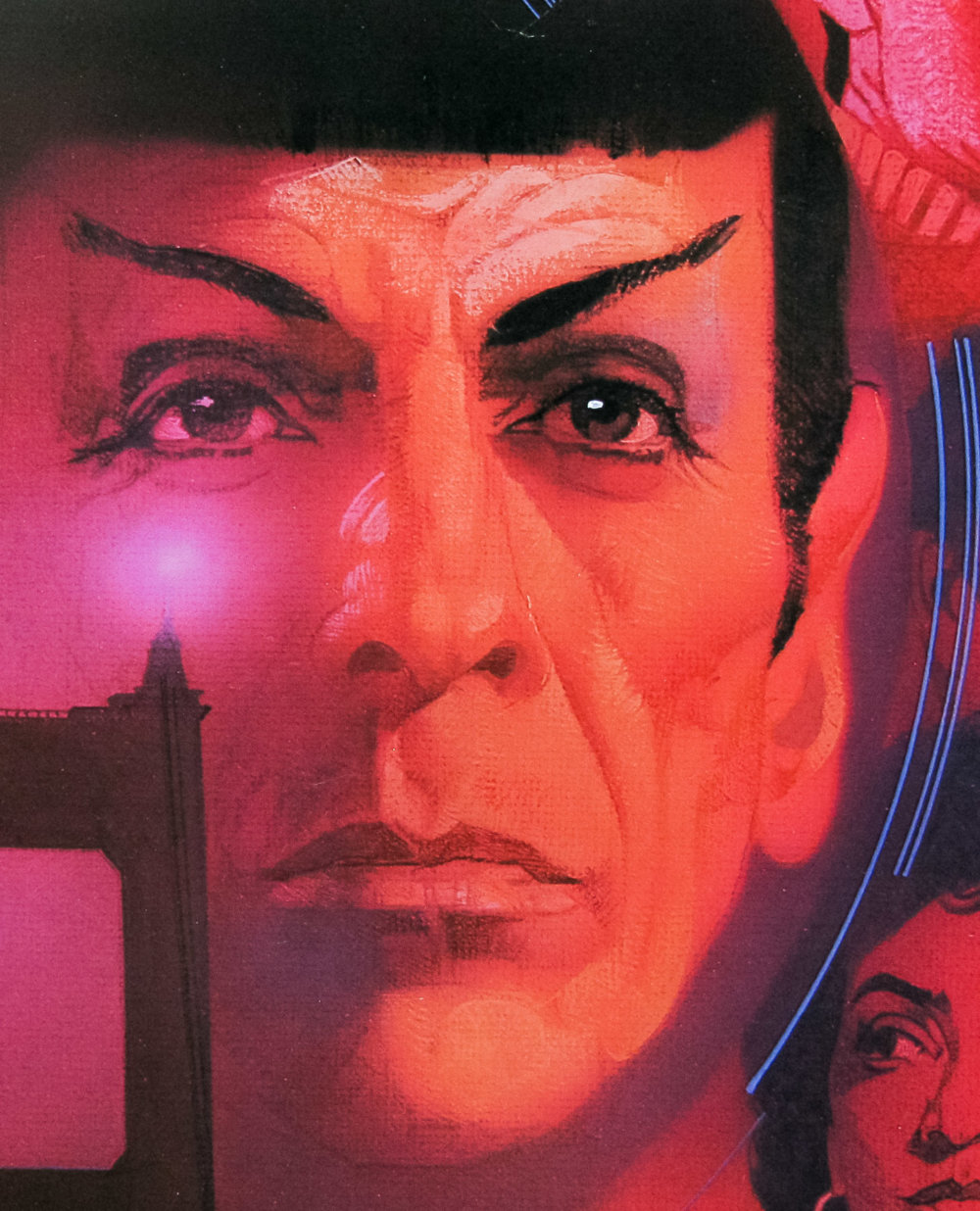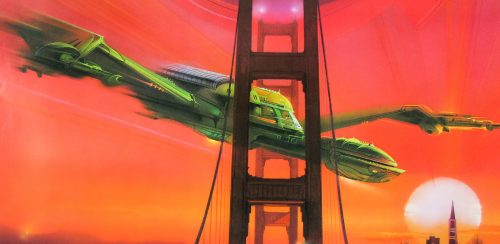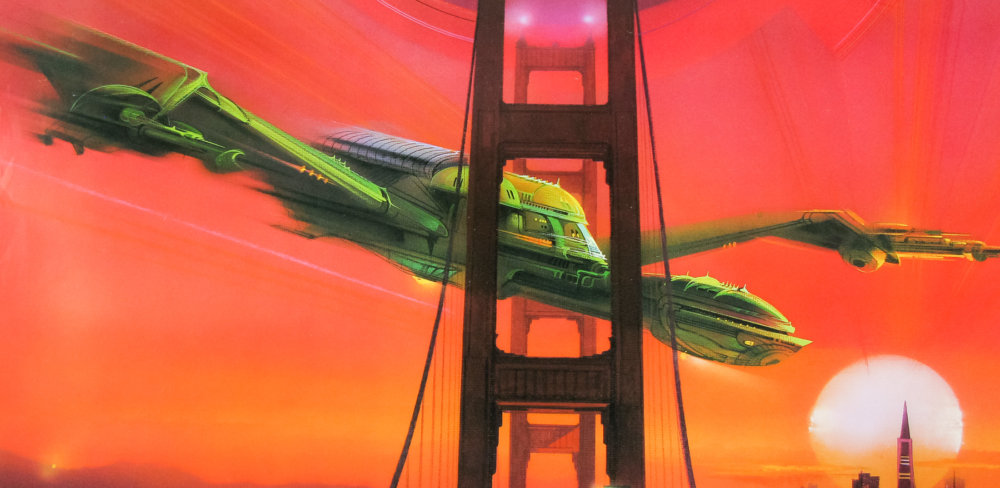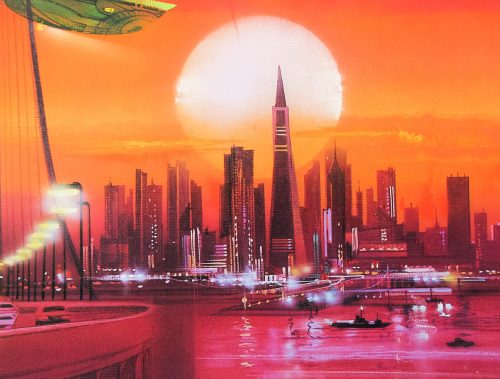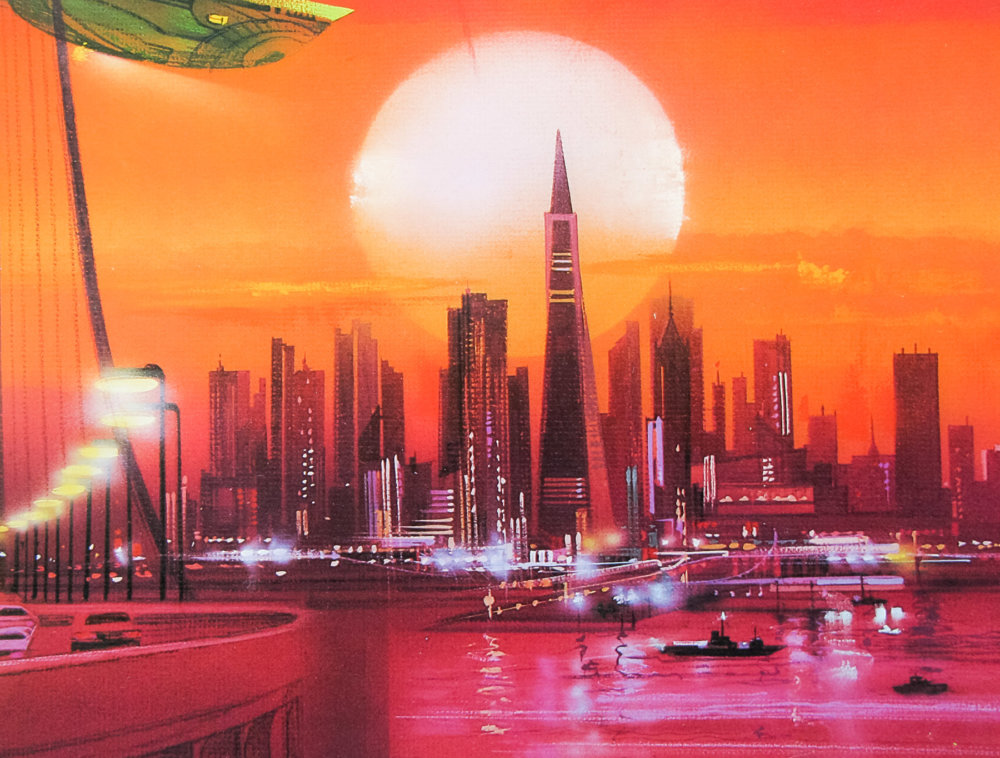 AKA

--
Year of Film
Director
Starring
Origin of Film
Genre(s) of Film
Type of Poster
Style of Poster

--
Origin of Poster
Year of Poster
Designer
Artist
Size (inches)

27" x 40"
SS or DS

SS
NSS #

860103
Tagline

Star date: 1986 - How on Earth can they save the future?
A classic piece of Bob Peak artwork on this poster for the fourth in the original series of Star Trek films, The Voyage Home. For some reason, despite Peak having done the poster for the first film, his artwork wasn't used for the USA posters of the second and third in the series, but did appear on international posters for The Wrath of Khan and The Search For Spock. The studio then went back to using Peak artwork on the US posters for the fourth and fifth films.
The Voyage Home is memorable for its extensive use of location-filming, which took place in around the city of San Francisco, as well as for its humorous, knowing script and barmy plot in which the crew must travel back in time to 1986, find two humpback whales, and transport them into the future so their calls can be used to save Earth in 2286. The film marked the culmination of a storyline that began in The Wrath of Khan.
The rather odd international one sheet for the film can be seen here.
The original trailer for the film is on YouTube.