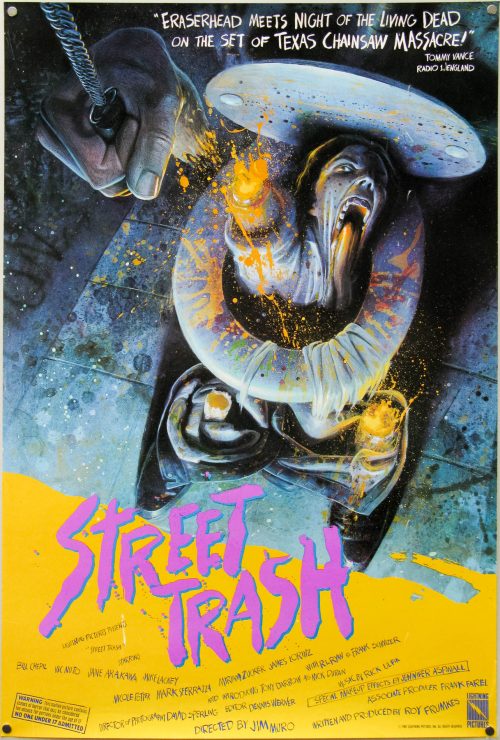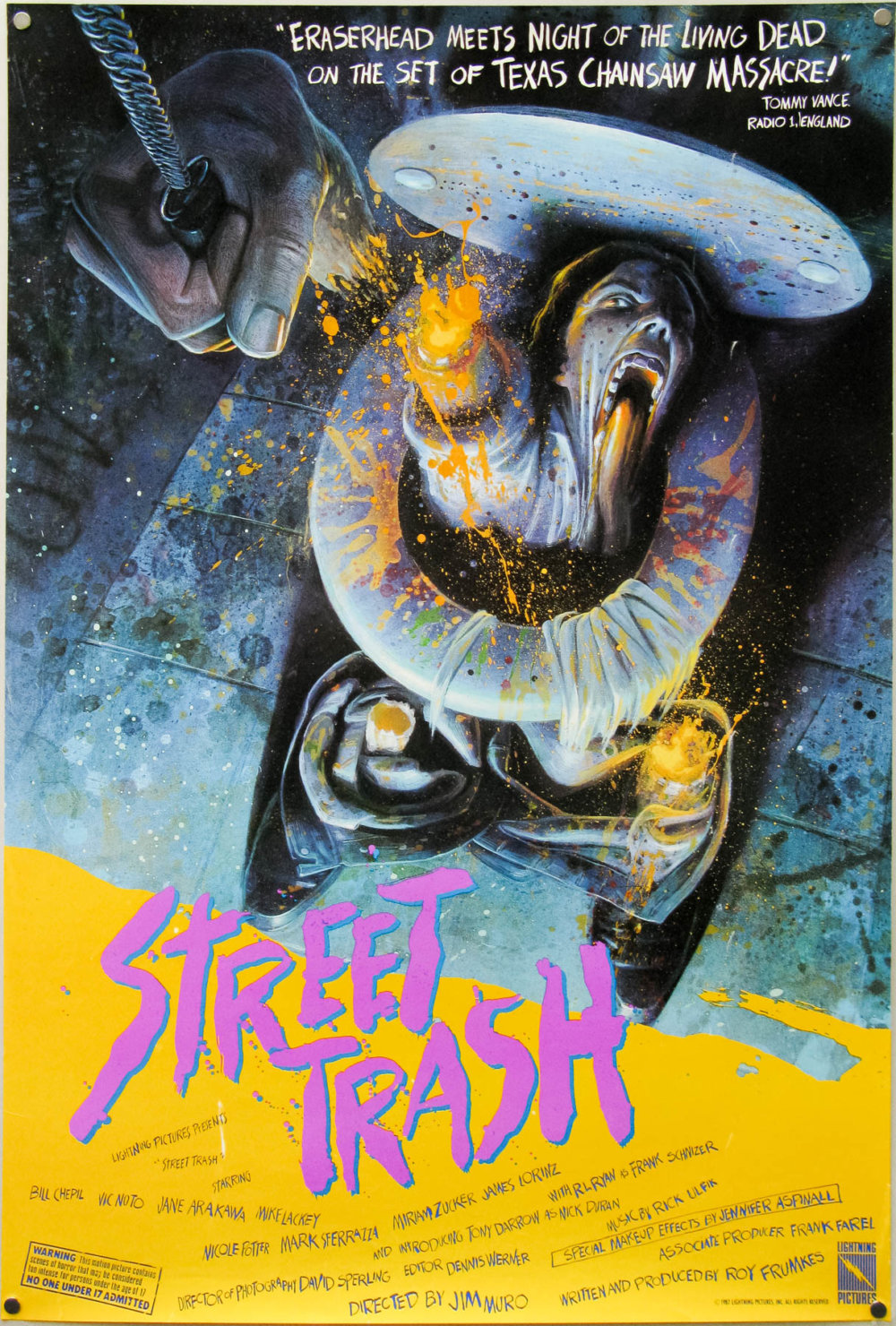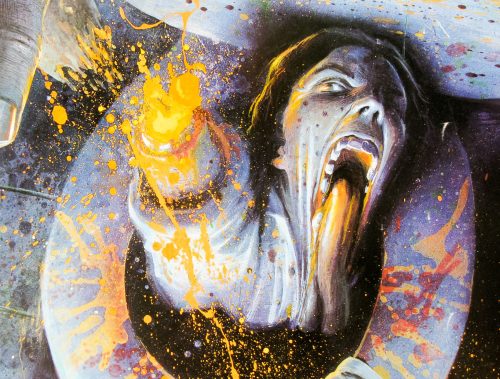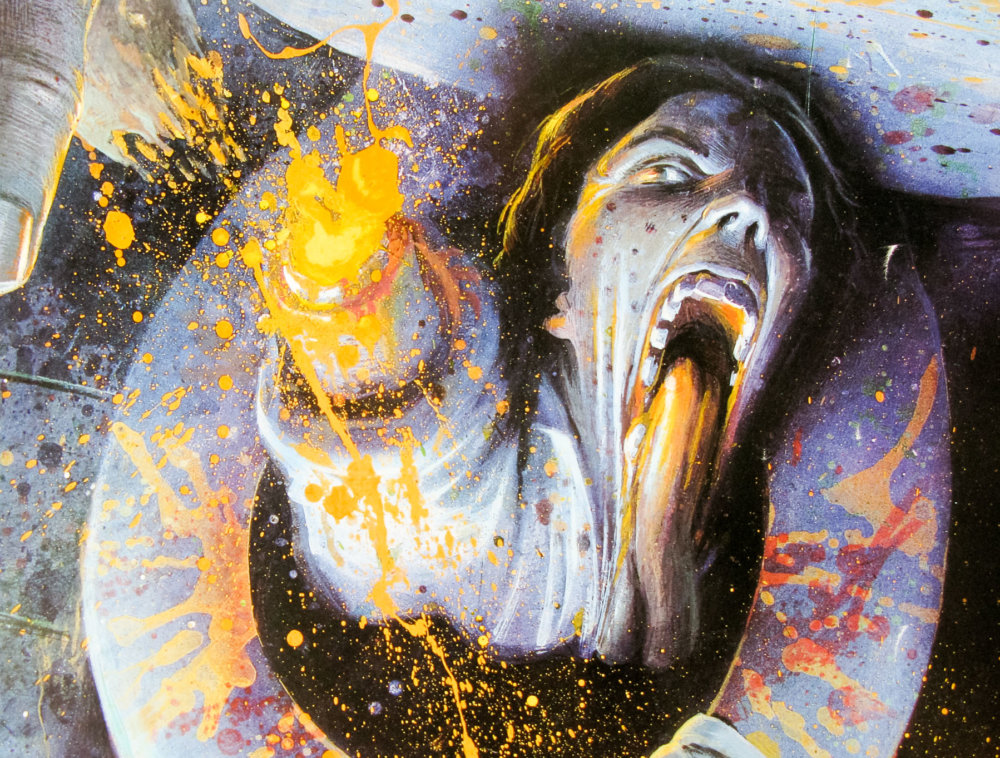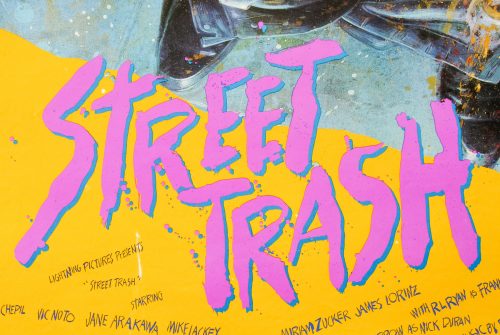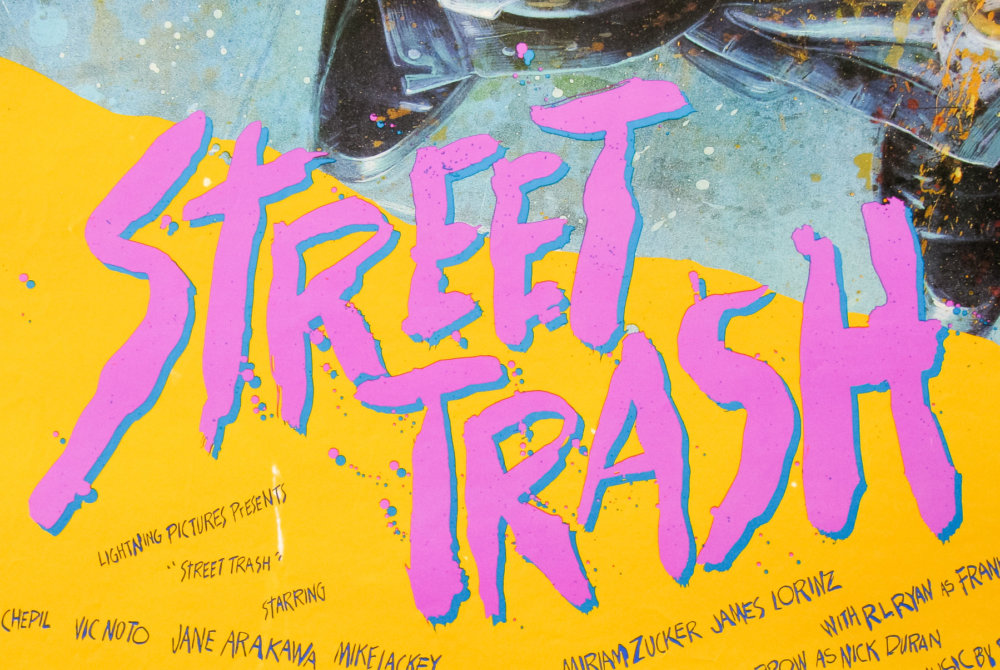 Title
AKA

Horror in Bowery Street (Italy)
Year of Film
Director
Starring
Origin of Film
Type of Poster
Style of Poster

--
Origin of Poster
Year of Poster
Designer
Artist
Size (inches)

26 6/8" x 39" 15/16"
SS or DS

SS
NSS #

--
Tagline

--
'The ultimate melt movie', Street Trash, the classic 1987 splatter-fest, is as gore-filled and tasteless as this American one sheet suggests. The image of the unlucky tramp melting into the toilet was re-used for the multiple VHS and DVD releases and is definitely up there as one of the all-time great horror poster images. I remember reading/hearing who did the artwork but forgot to write it down so if anyone knows could they please get in touch or leave a comment.
It's interesting that they used a quote from a British radio broadcaster, the late Tommy Vance, for the American poster, but it's not hard to see why; If that combination of classic titles doesn't make you want to watch the film then there's no hope.
The splendid original trailer can be see on YouTube – "It's easy to find us…. we're all over the place."
Here's the IMDb page for the film. Vaguely interesting bit of trivia: I bought this one sheet from the person who plays the chef in the restaurant scene and only found out after the fact.