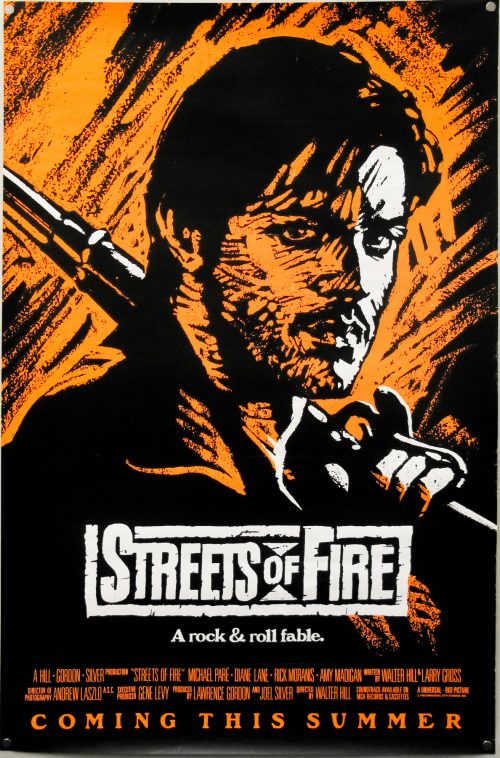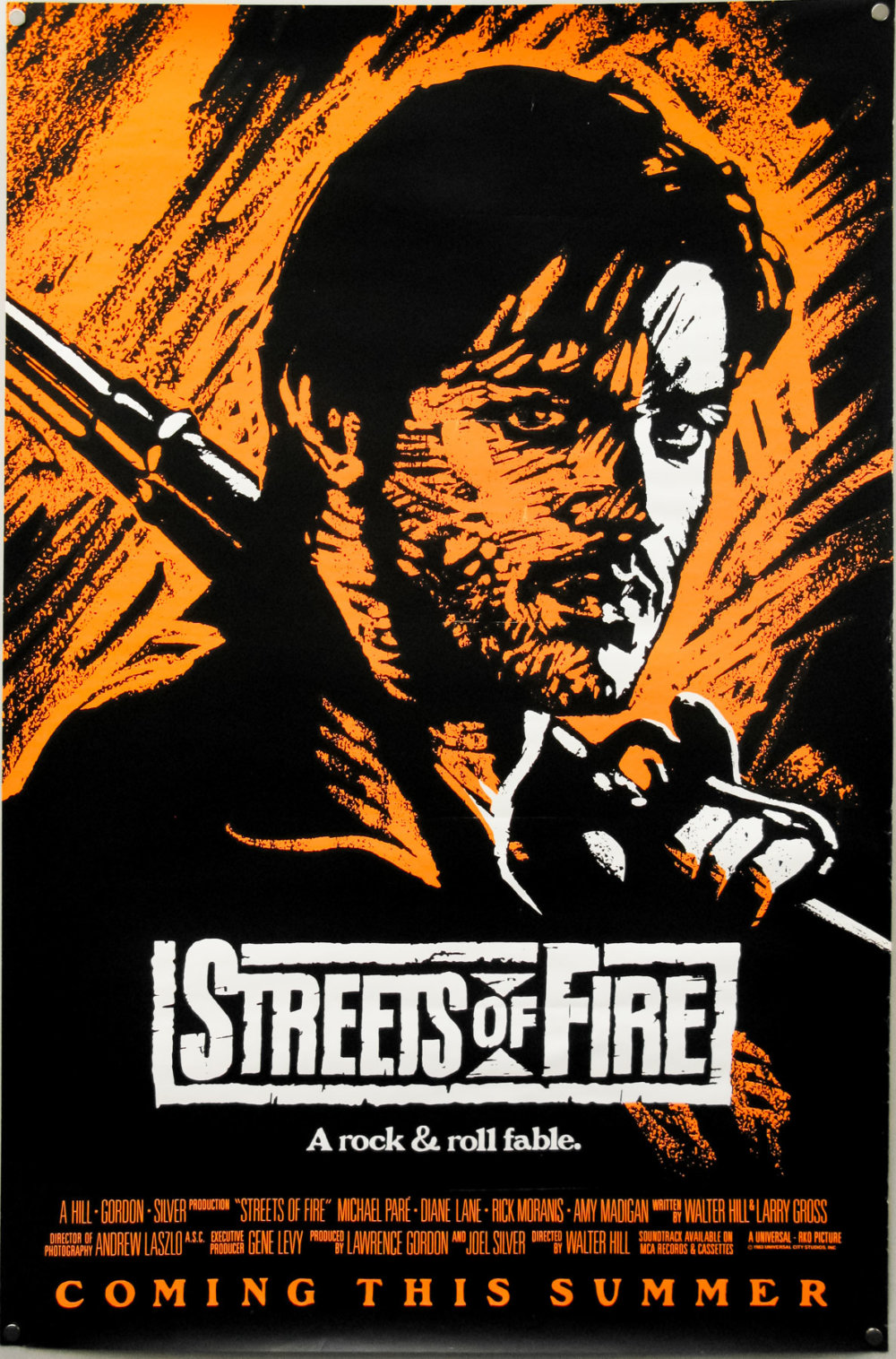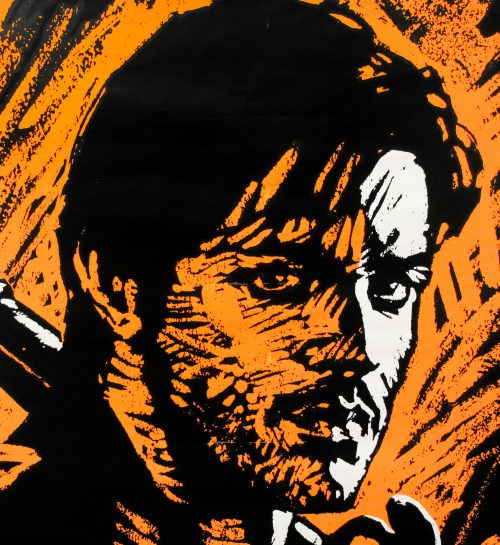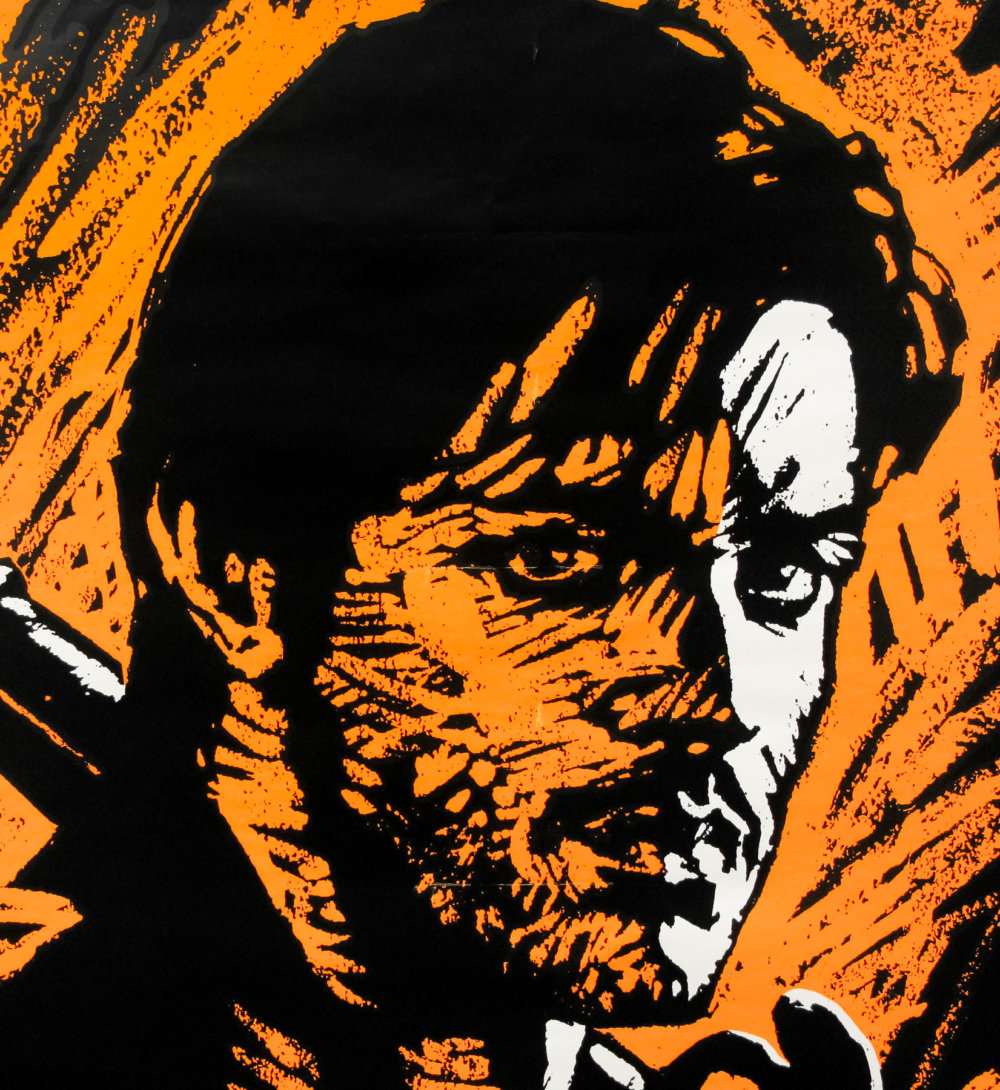 Title
AKA

--
Year of Film
Director
Origin of Film
Type of Poster
Style of Poster

Advance - orange style
Origin of Poster
Year of Poster
Designer
Artist
Size (inches)

27" x 41 4/16"
SS or DS

SS
NSS #

---
Tagline

A Rock & Roll Fable
Ace director Walter Hill's 1984 Streets of Fire is an odd mix of action, musical and comedy and, despite being released with the hope of it becoming a summer blockbuster, the film was something of a critical and commercial failure, with the US box office takings ending at just over half of its original budget. It has since garnered a significant cult following, thanks in part to its brilliant Wagnerian soundtrack.
The plot sees an ex-soldier, Tom Cody (Michael Paré) returning to his old town to rescue ex-girlfriend and lead singer of a rock group, Ellen Aim (Diane Lane), who has been kidnapped by a psychotic biker gang lead by Raven Shaddock (Willem Dafoe). Hill had apparently conceived the idea for the film whilst making 48 Hrs and, according to the film's original press kit, Hill wanted to make what he'd have thought was a perfect film when he was a teenager, and he put in all of the things that he felt were "great then and which I still have great affection for: custom cars, kissing in the rain, neon, trains in the night, high-speed pursuit, rumbles, rock stars, motorcycles, jokes in tough situations, leather jackets and questions of honor."
Plans for a trilogy of films featuring Tom Cody were shelved when it became clear how much of a flop the film had been. A non-official sequence called Road To Hell was made in 2008 directed by Albert Pyun and with Paré playing Cody again.
This US one sheet is one of several advance posters that were printed using silkscreen techniques and day-glo inks. I have added two other designs at the same time as this one and each one is available in various striking colours, including bright green, mauve, red and orange. Some of the close up pictures reveal the details of the silkscreen printing.
The final one sheet is on this site here and the film's original trailer is on YouTube.