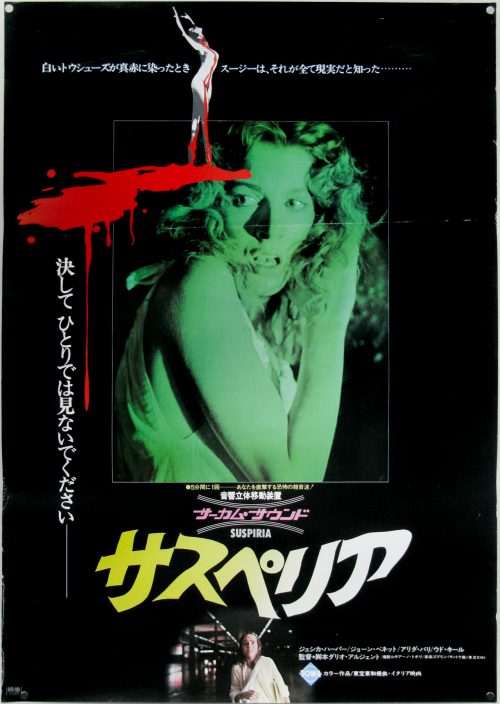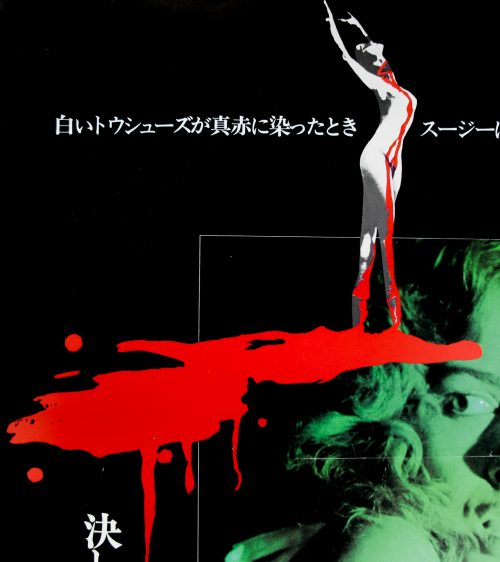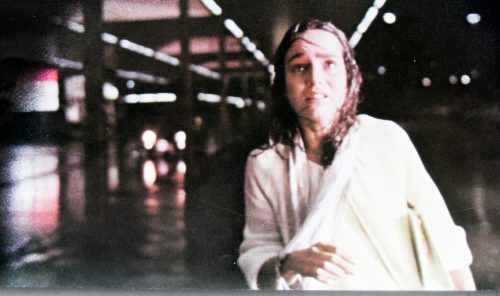 Title
AKA

--
Year of Film
Director
Starring
Origin of Film
Genre(s) of Film
Type of Poster
Style of Poster

Style A
Origin of Poster
Year of Poster
Designer
Artist
Size (inches)

20 5/16" x 28 12/16"
SS or DS

SS
NSS #

--
Tagline

--
Considered by many to be Italian horror maestro Dario Argento's best, Suspiria is an absolutely stunning supernatural horror film and has influenced countless imitations ever since its release in 1977. The visual style is superb and the film features an incredible colour palette throughout; something that would become an Argento trademark. The memorable soundtrack is by the Italian rock band Goblin who are frequent collaborators with the director.
The film sees American student Suzy Banyon (Jessica Harper) travel to the German city of Freiburg to attend a prestigious dance academy there. After a student is brutally murdered, Suzy begins to suspect all is not as it seems at the school and it's not long before she's forced to confront the sinister forces responsible.
The film is the first in Argento's 'Three Mothers' trilogy of films. It would be followed by 1980's Inferno and end 27 years later with the disappointing Mother of Tears.
This Japanese poster features Stefania Casini, who plays Sara, bathed in green light during one of the more terrifying sequences in the film. Jessica Harper can be seen at the bottom of the poster. The bloody ballet figure features on the superior Italian poster (image taken from eatbrie.com).
The bonkers US trailer for the film can be seen on YouTube.