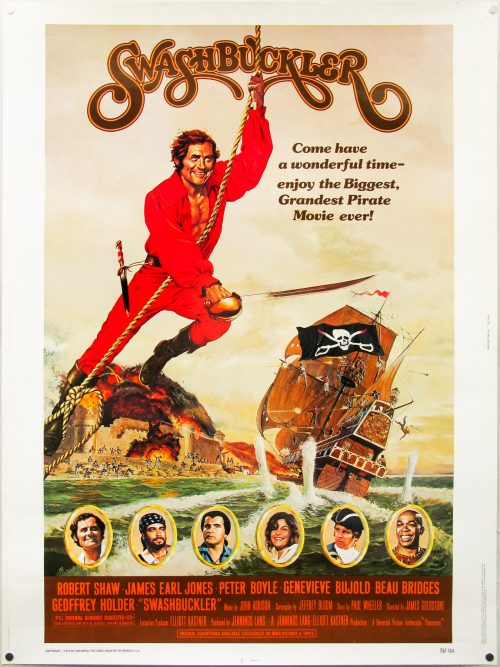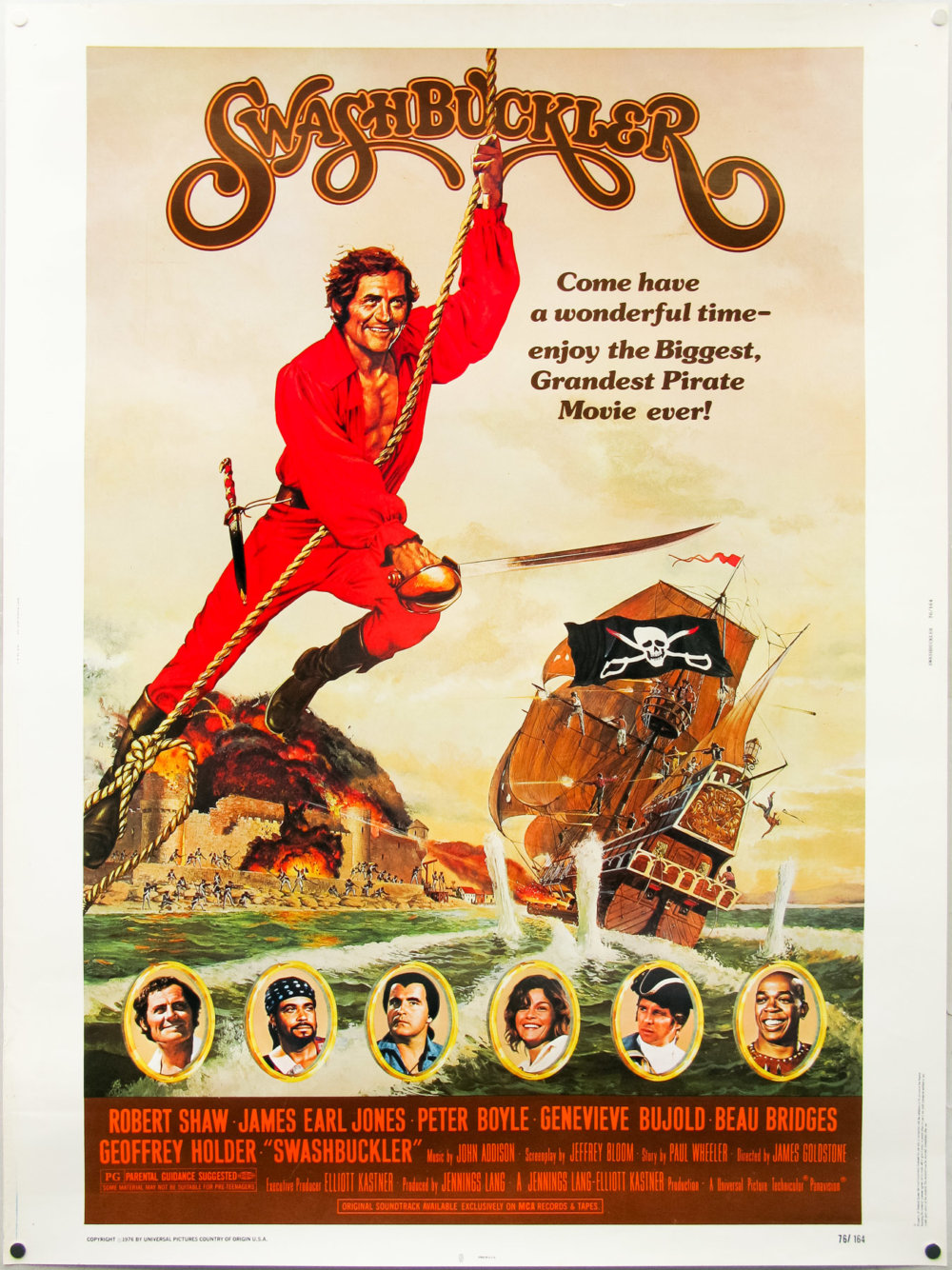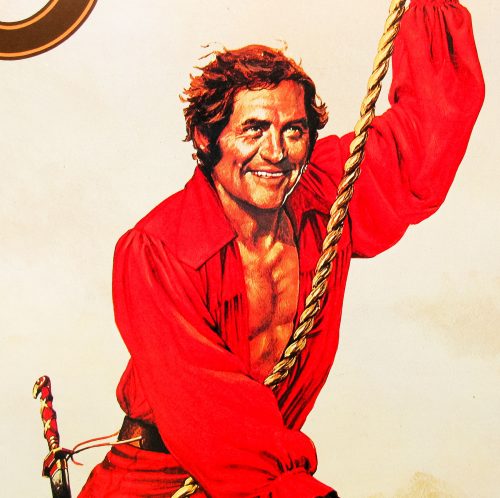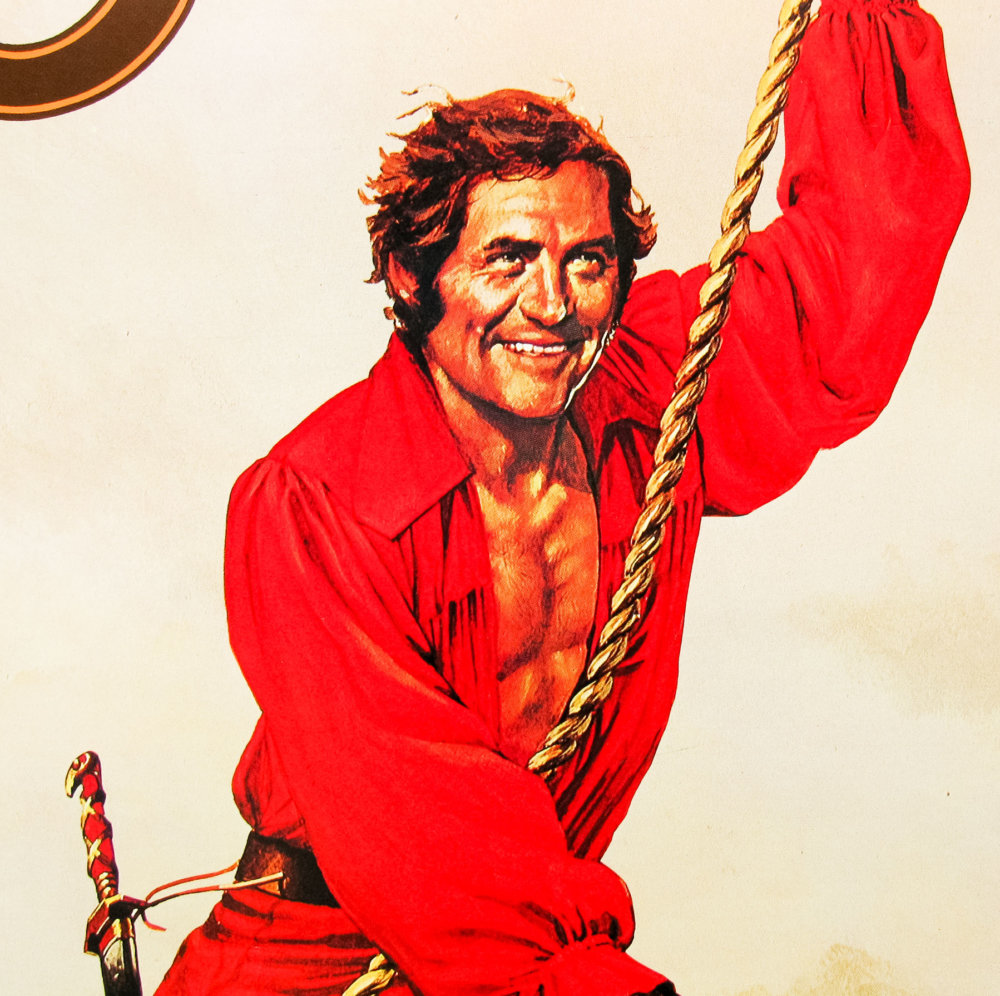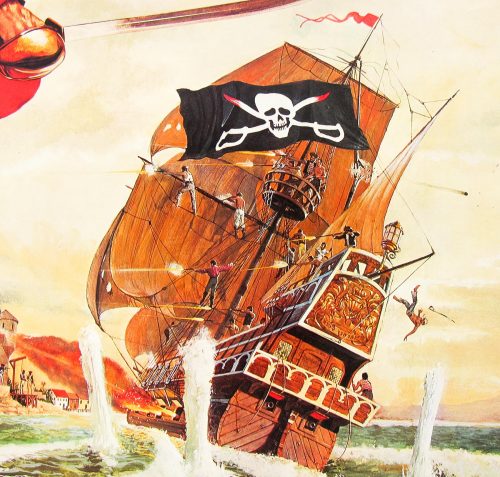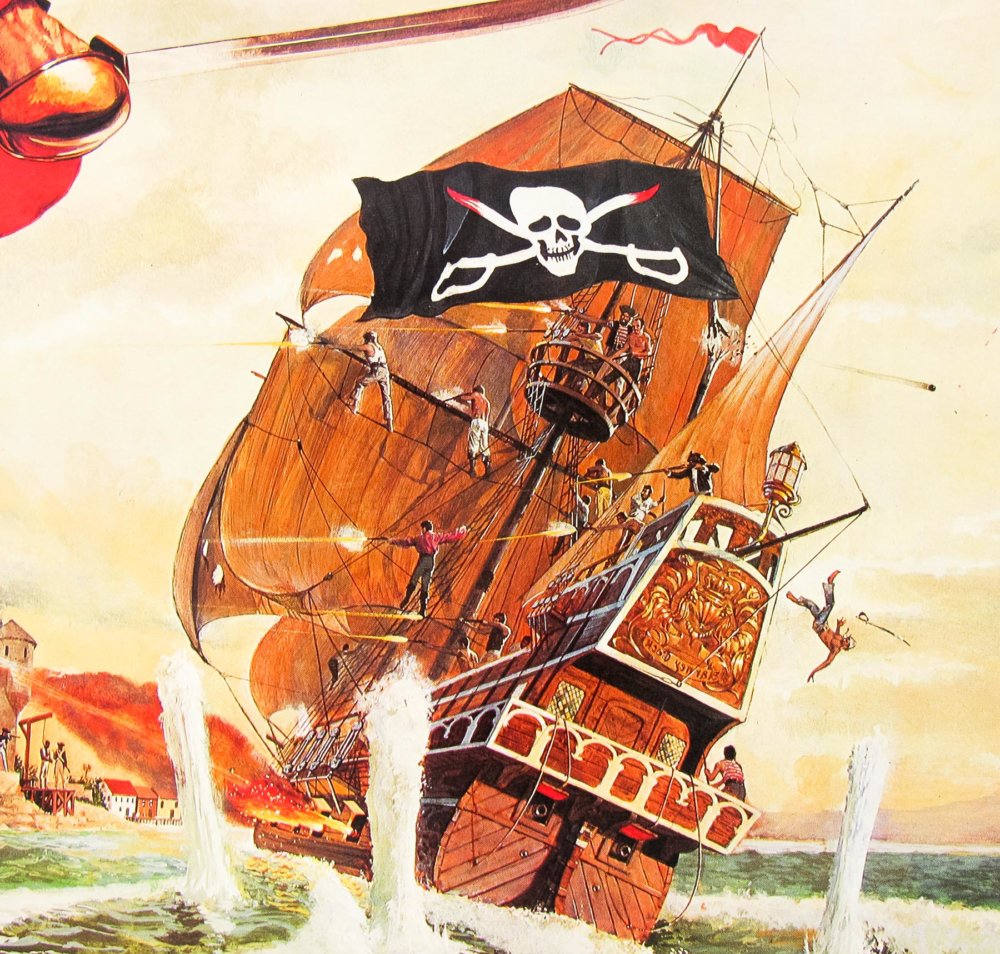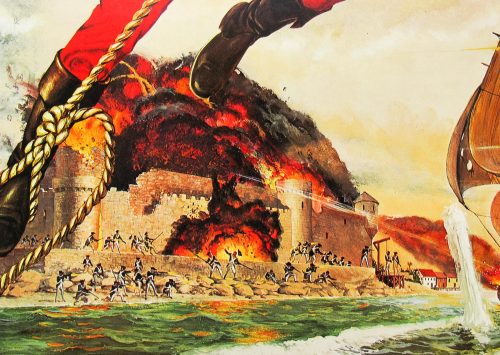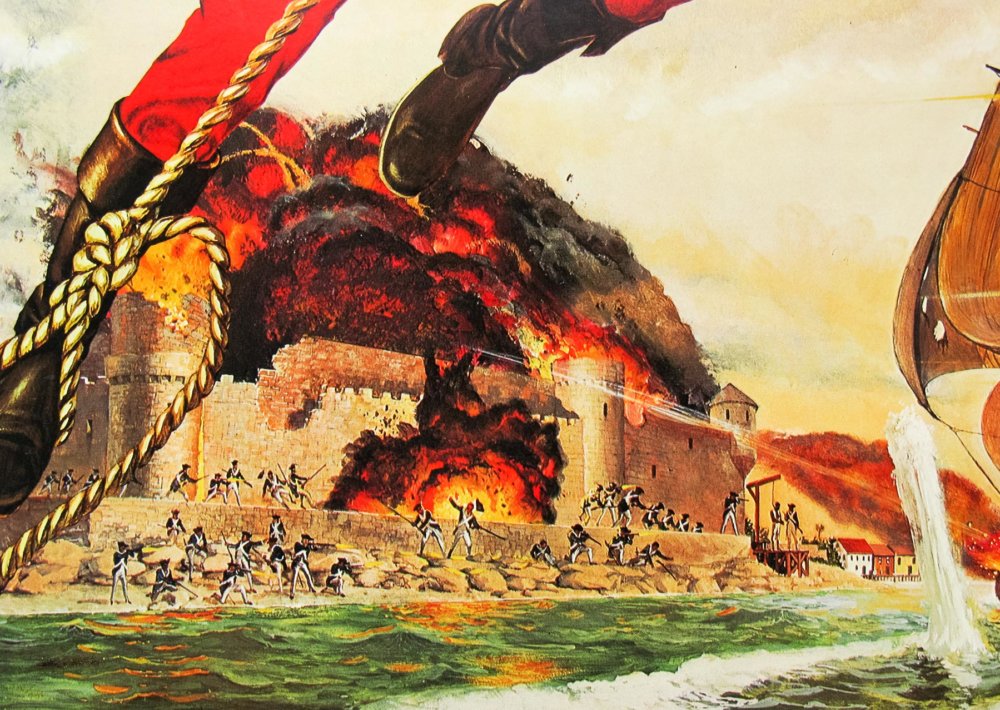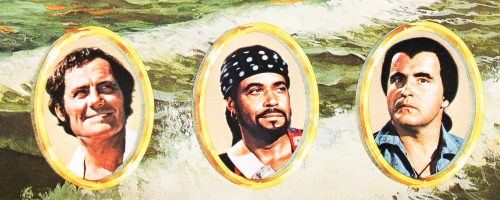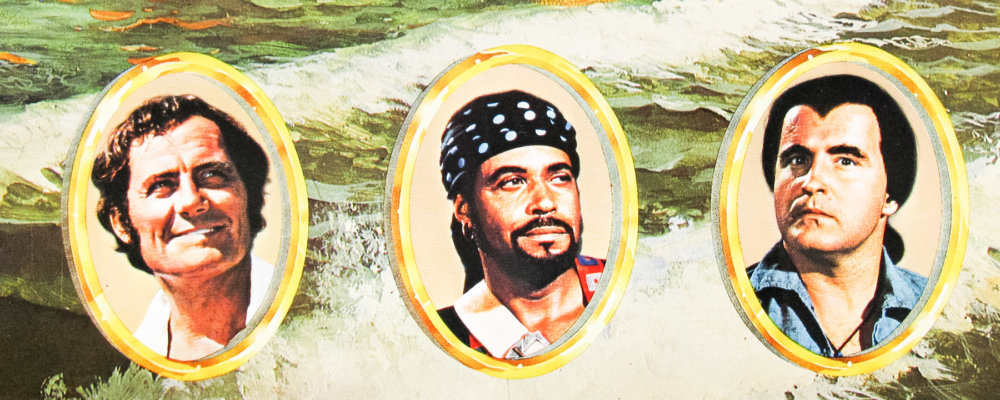 Title
AKA

The Scarlet Buccaneer (UK) | Le pirate des Caraïbes [The Pirate Of The Caribbean] (France) | Il corsaro della Giamaica [The Pirate of Jamaica] (Italy)
Year of Film
Director
Starring
Origin of Film
Type of Poster
Style of Poster

--
Origin of Poster
Year of Poster
Designer
Artist
Size (inches)

29 7/8" x 40 1/16"
SS or DS

SS
NSS #

76/164
Tagline

Come have a wonderful time - Enjoy the Biggest Grandest Pirate Movie ever!
Great artwork featuring the legendary actor Robert Shaw in a dramatic pose for this largely forgotten pirate romp Swashbuckler. The film is known as Scarlet Buccaneer in several other English-speaking territories, including the UK. The Japanese poster featuring an adaptation of this artwork can be seen here.
The artwork on this poster is by the American artist John Solie who has been working as an illustrator for over 40 years. Film posters are just one aspect of his output, which also includes book and magazine covers, sculptures, portraits and work for NASA. He continues to paint today in Tucson, Arizona. Here are the posters by John Solie I have collected to date.
The original trailer can be viewed on IMDb.