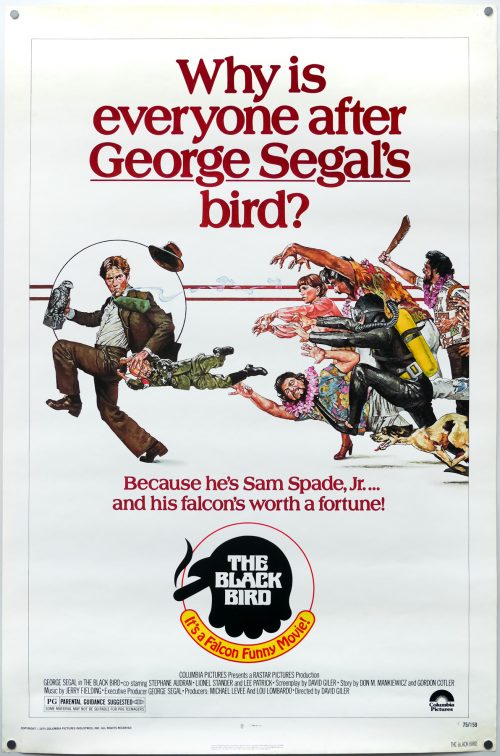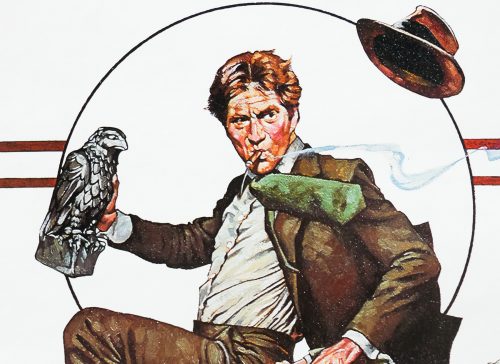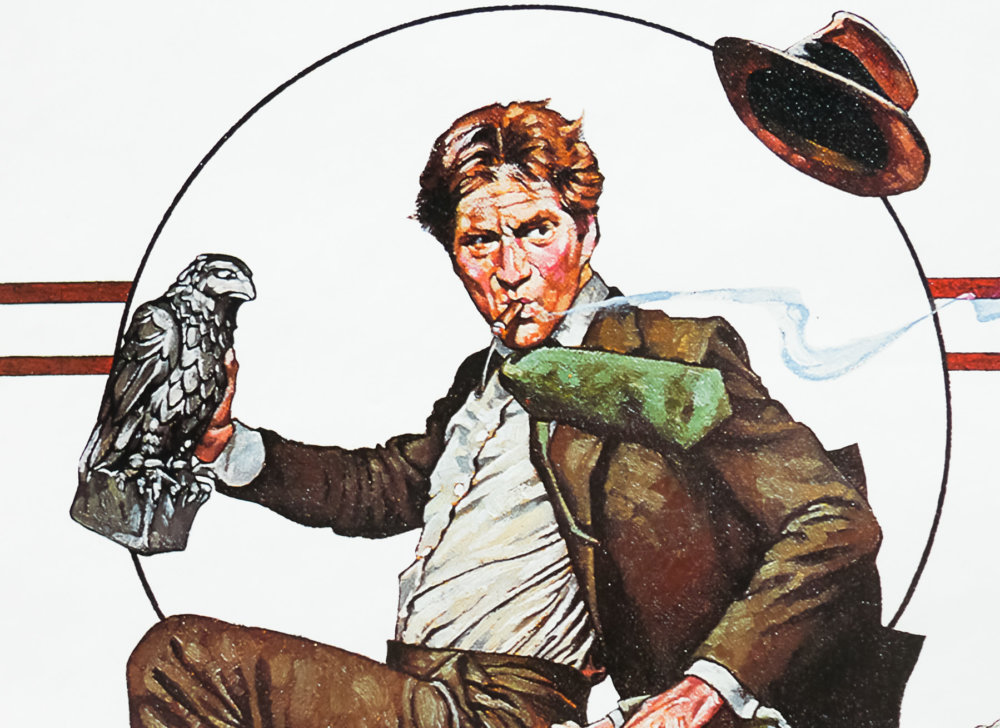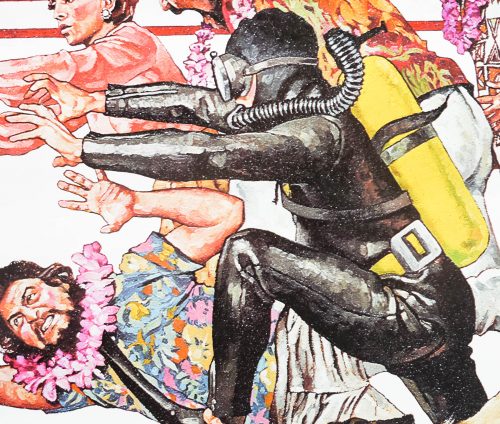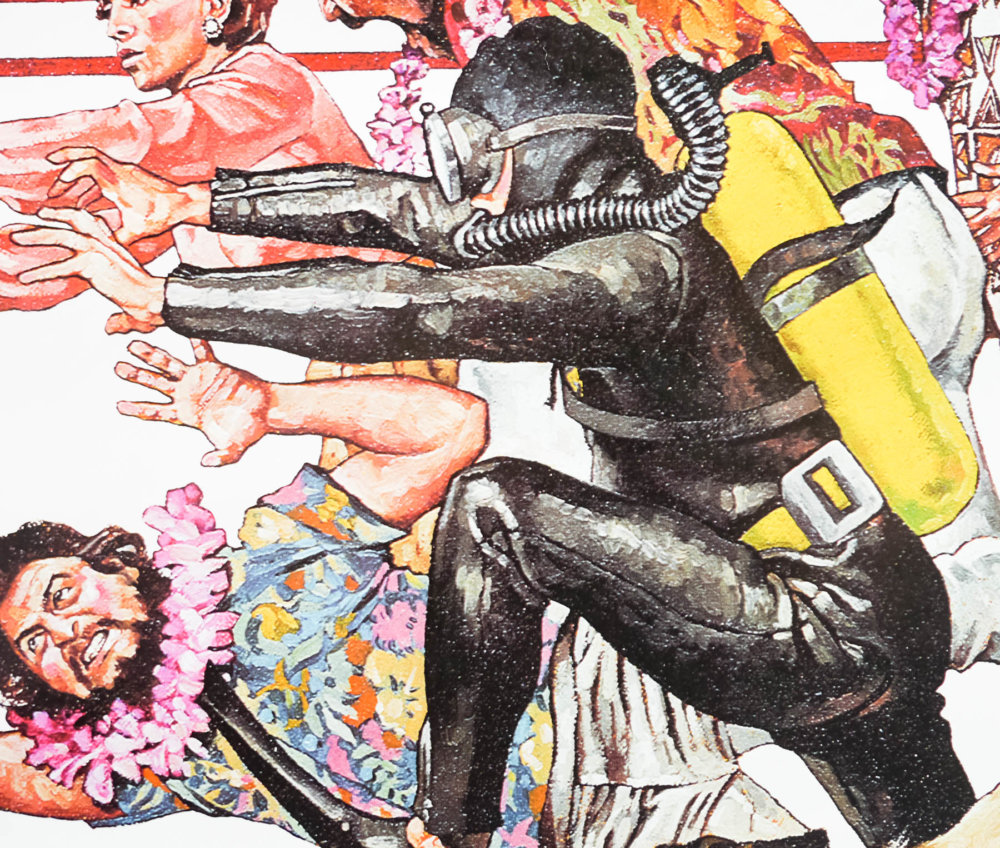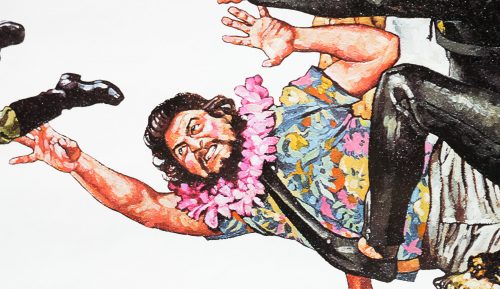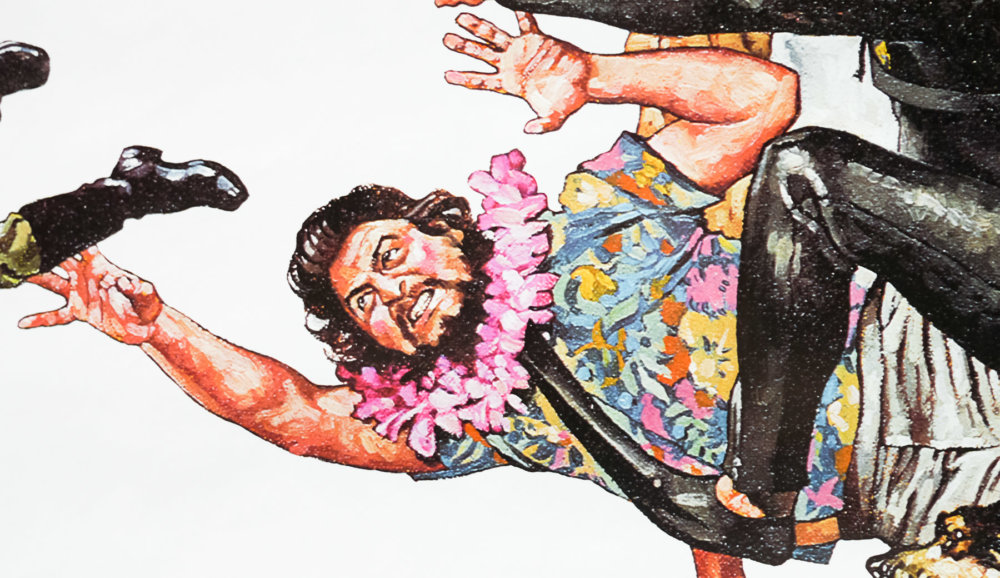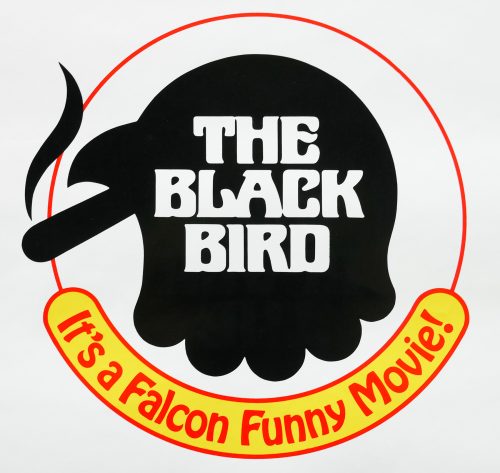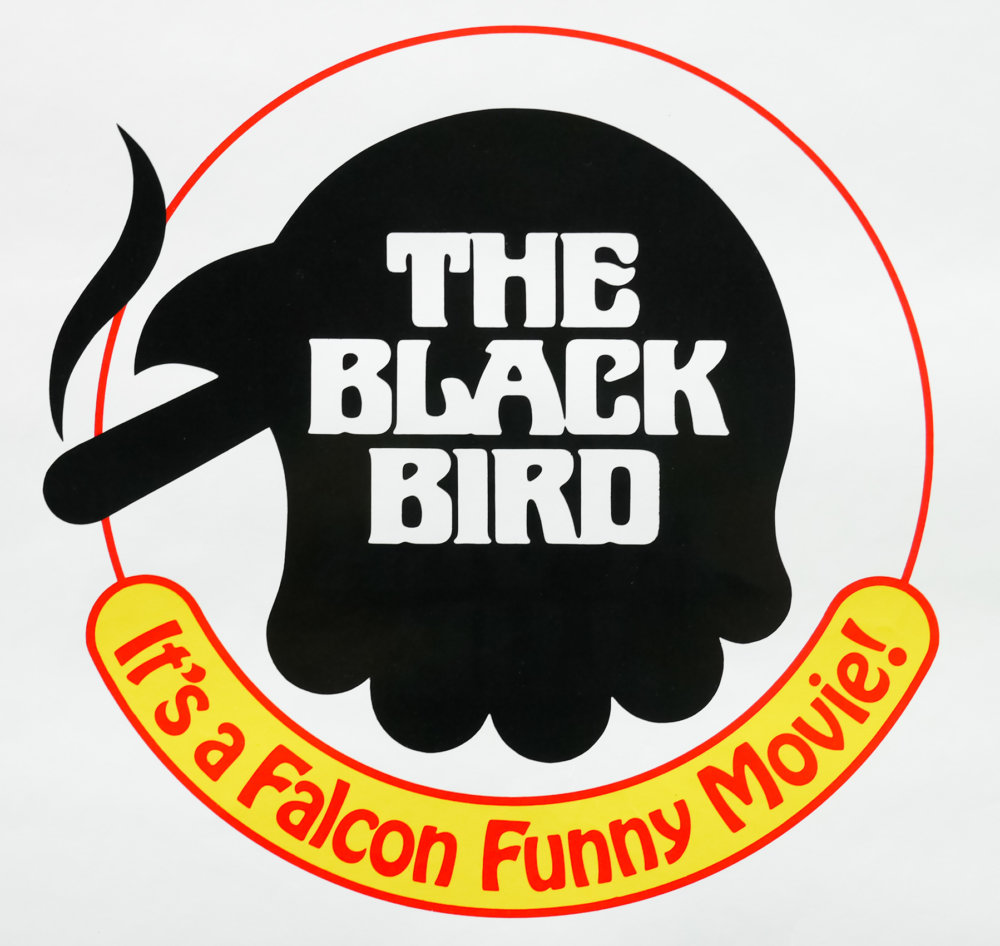 Title
AKA

--
Year of Film
Director
Starring
Origin of Film
Genre(s) of Film
Type of Poster
Style of Poster

--
Origin of Poster
Year of Poster
Designer
Artist
Size (inches)

27 3/16" x 41"
SS or DS

SS
NSS #

75/159
Tagline

Why is everyone after George Segal's bird? Because he's Sam Spade Jr... and his falcons worth a fortune.
This one sheet for the largely forgotten (and ill-advised) quasi-sequel to the classic 1941 film The Maltese Falcon, The Black Bird, features one of the earliest film poster illustrations by the legendary artist Drew Struzan. The film is the sole directorial effort from David Giler, who is now best known as a producer on pretty much every Alien film in the franchise, up to and including Alien Covenant (2017). George Segal stars as the son of detective Sam Spade, who was played by Humphrey Bogart in the first film. The plot is described on IMDb:
The son of famous detective Sam Spade carries on the family tradition of getting involved with the Maltese Falcon – and with the people who will stop at nothing, including murder, to get it.
The Black Bird was trashed by critics at the time of release and audiences stayed away too. Unless I'm mistaken, the film has never been released digitally and is only available if you still have a VHS player.
Drew Struzan is an artist who barely needs an introduction given that he painted many of the most iconic film posters of all time, including several for Star Wars, Indiana Jones and a slew of other beloved classics like The Thing and The Goonies. The artist's own site features 4 pages of his work for films and Drew also worked in other areas, including product marketing, book and magazine covers, editorial and multiple paintings as a fine artist. Drew declared that he'd retired in 2008 but has worked on a handful of special paintings since then, including one to announce the most recent Star Wars film in 2015.
To see a gallery of the other posters by Drew that I've collected click here.