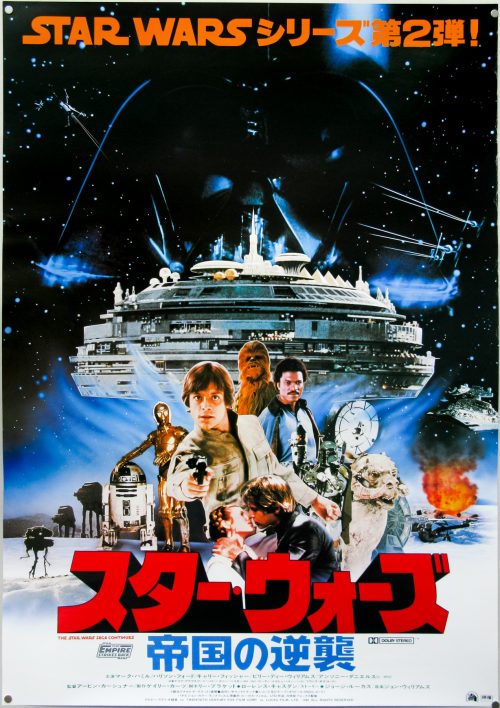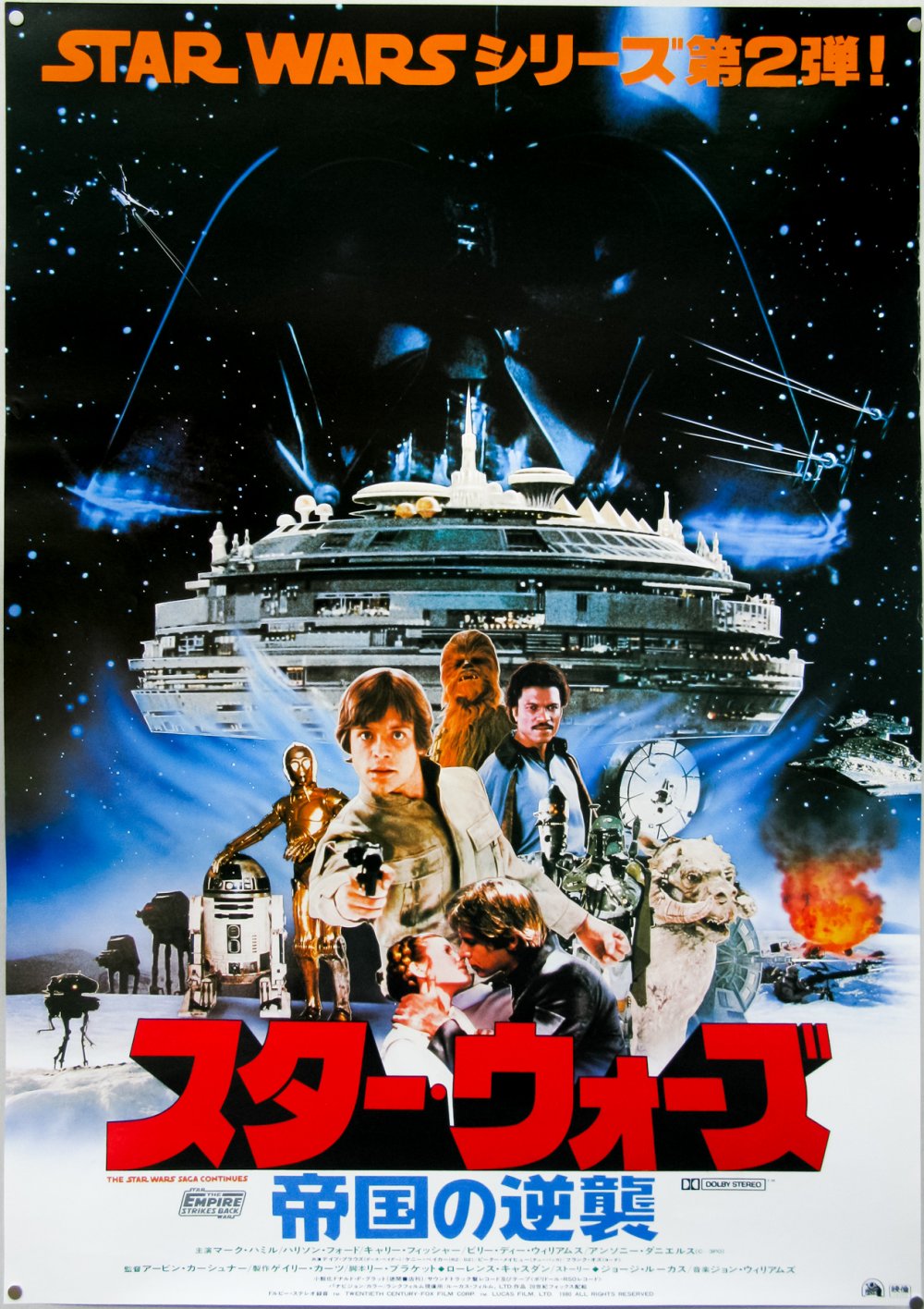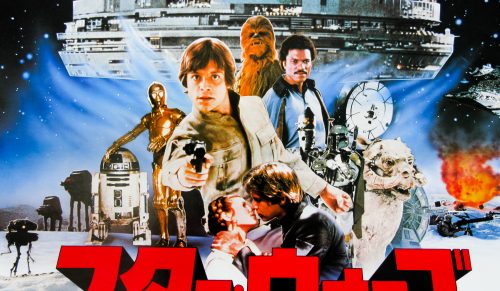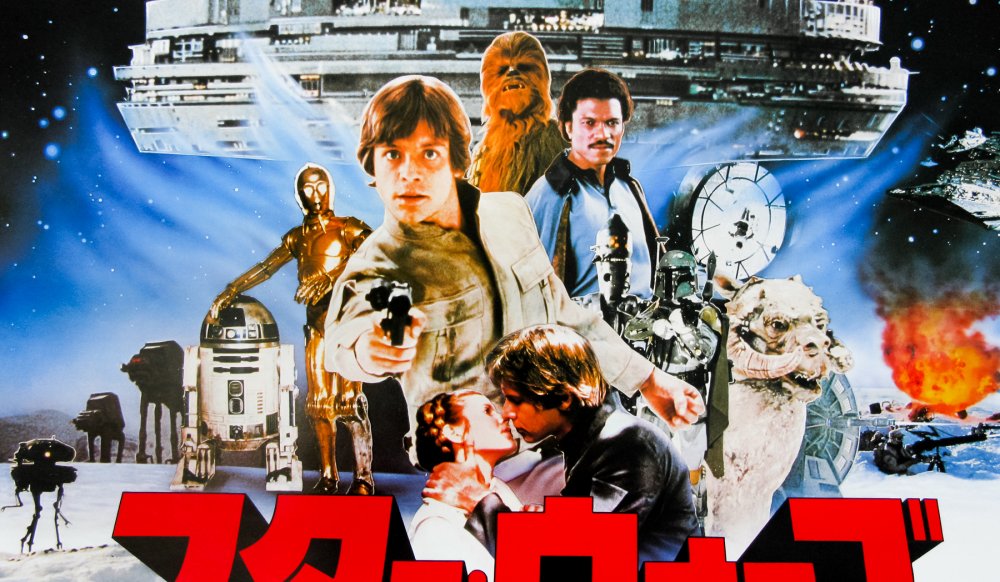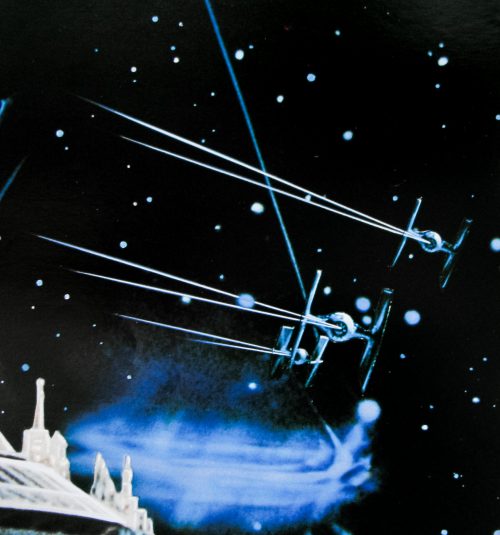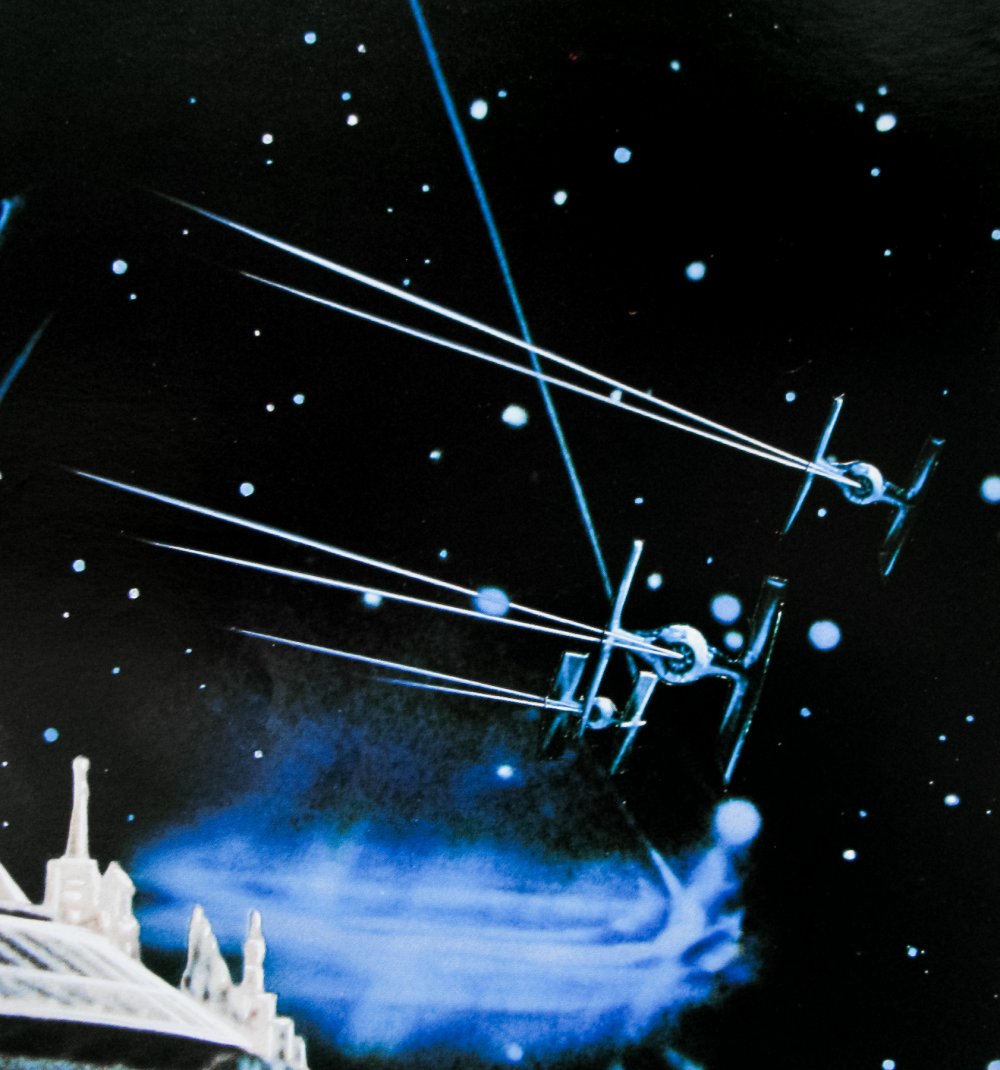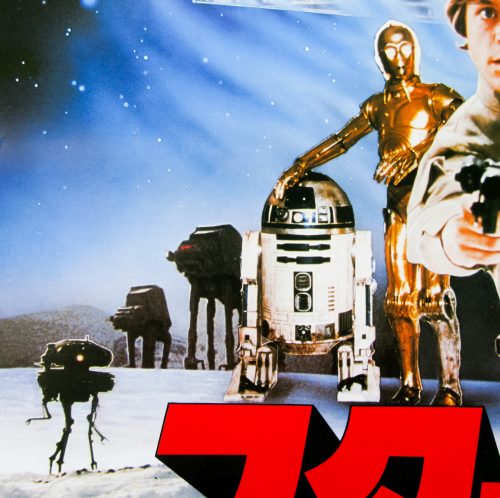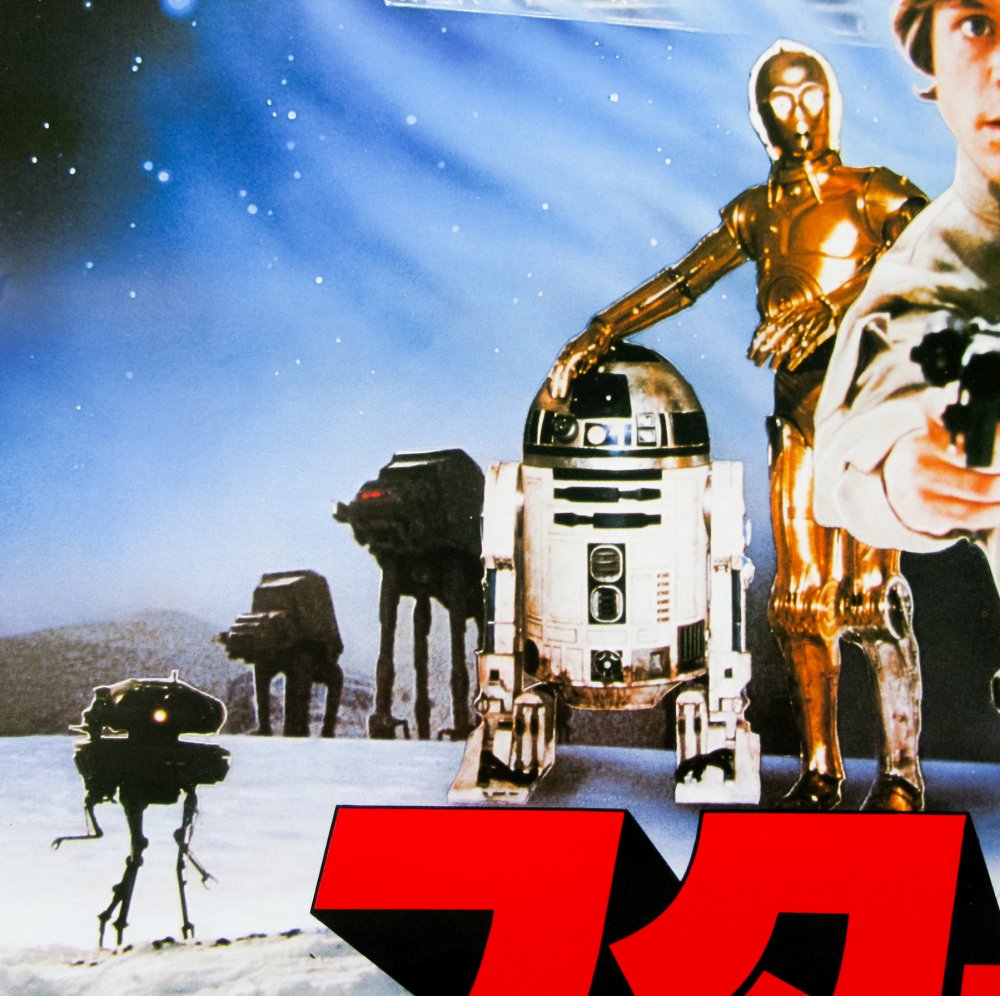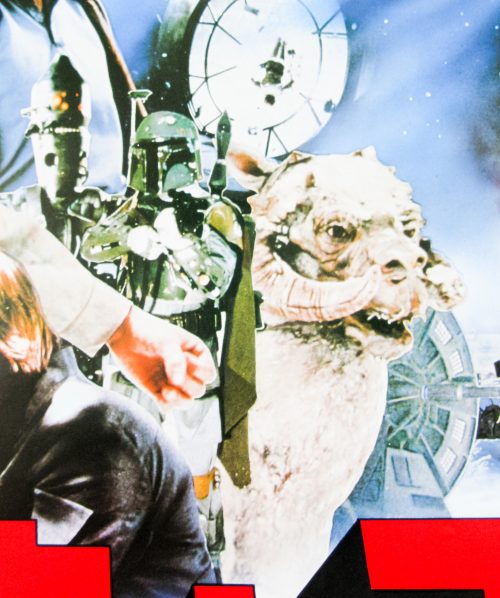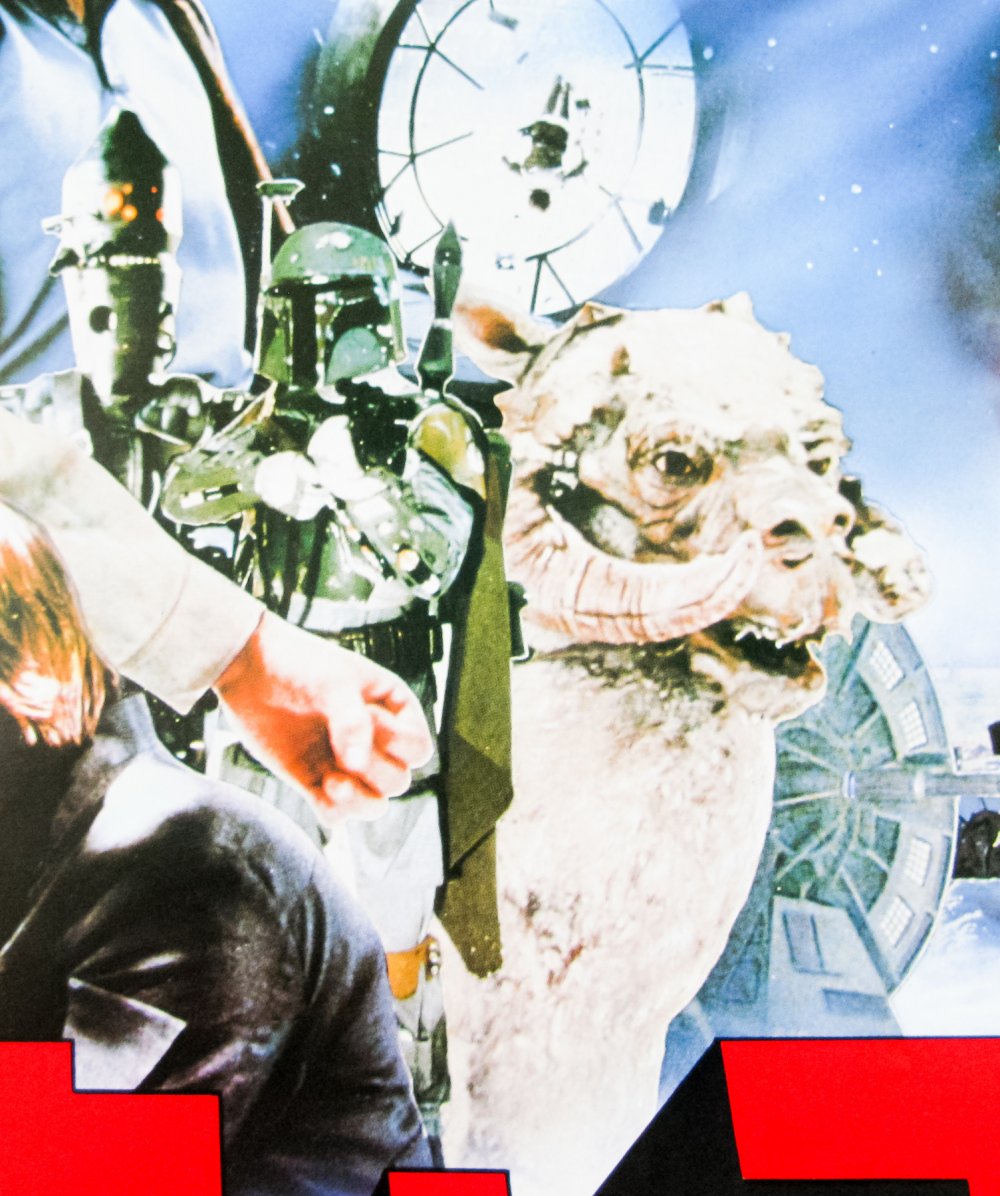 Title
AKA

--
Year of Film
Director
Starring
Origin of Film
Type of Poster
Style of Poster

Photo style
Origin of Poster
Year of Poster
Designer
Artist
Size (inches)

20 6/16" x 28 14/16"
SS or DS

SS
Tagline

--
This is the photo montage style Japanese poster for the second (and best, IMO) film in the original Star Wars trilogy. Noriyoshi Ohrai was responsible for the artwork on the superb alternative style Japanese poster.
This version prominently features Cloud City, an outpost and gas mining colony floating above the planet Bespin, and the place to which Han Solo and Princess Leia flee after the battle of Hoth. Lando Calrissian (Billy Dee Williams) is the administrator of the city and an old friend of Han Solo who, unbeknownst to the crew of the Millennium Falcon, has cut a deal with Darth Vader to allow the rebels to be captured in return for continued autonomy from the Empire.
Rather brilliantly the character line-up features a Tauntaun, the bipedal reptomammal used by the rebel alliance as patrol mounts on their native planet of Hoth. Also in the line-up is the bounty hunter Boba Fett, many fans' favourite character in the entire Star Wars universe.