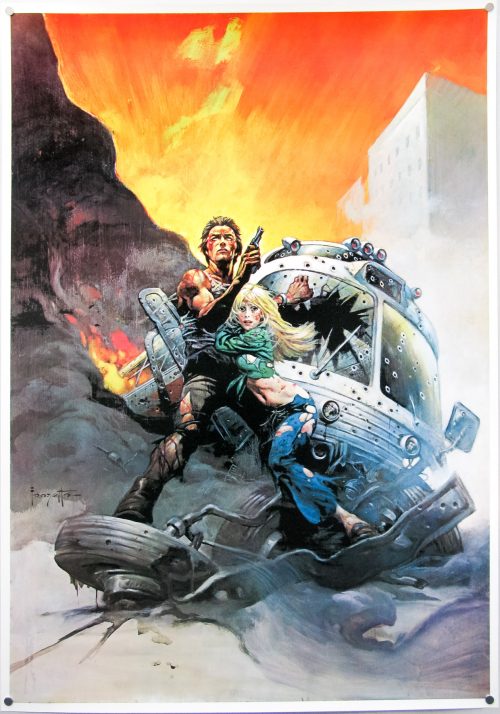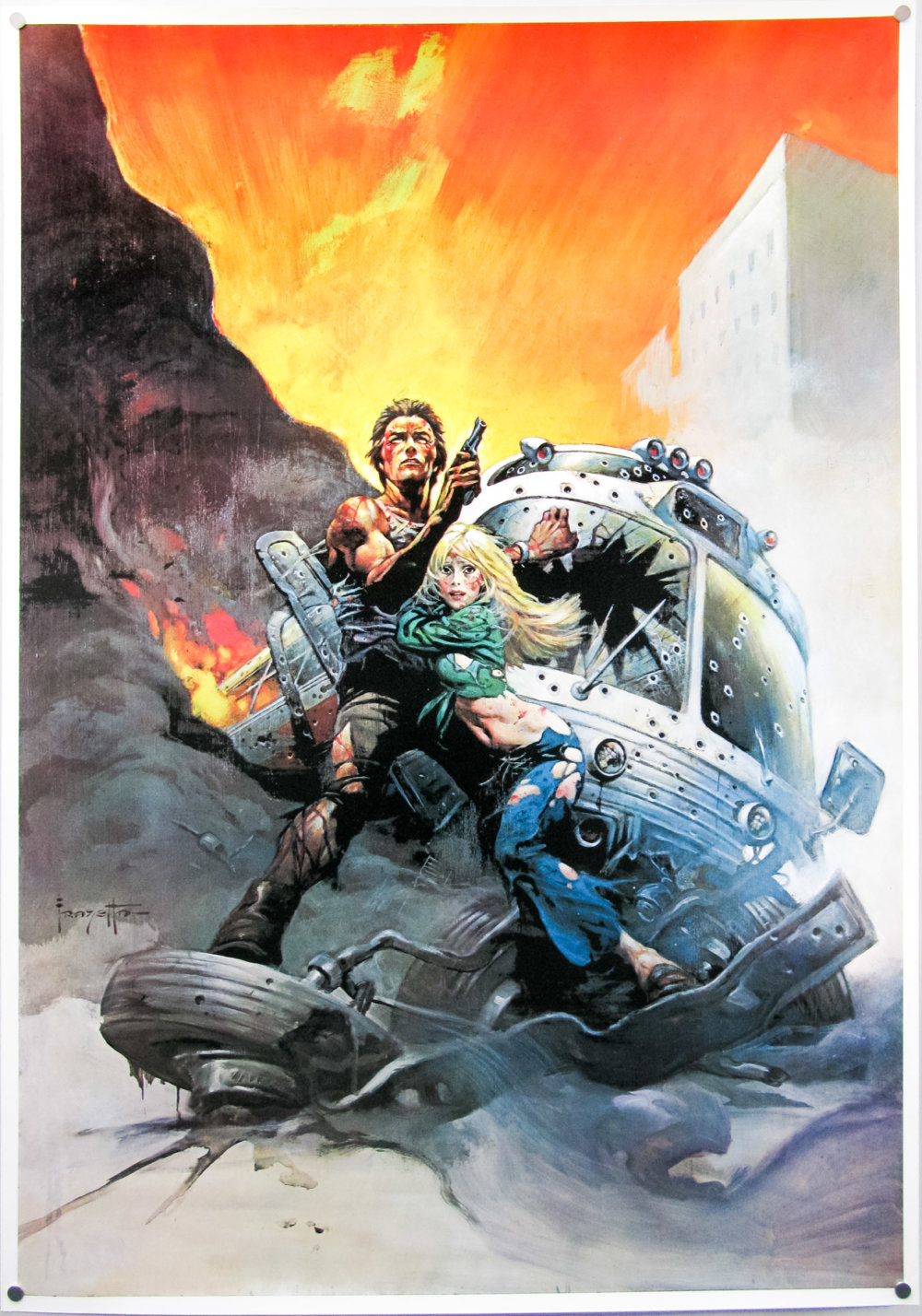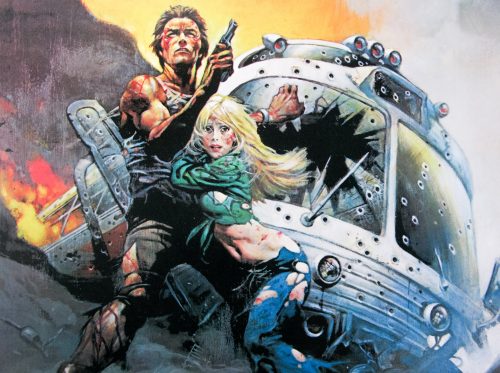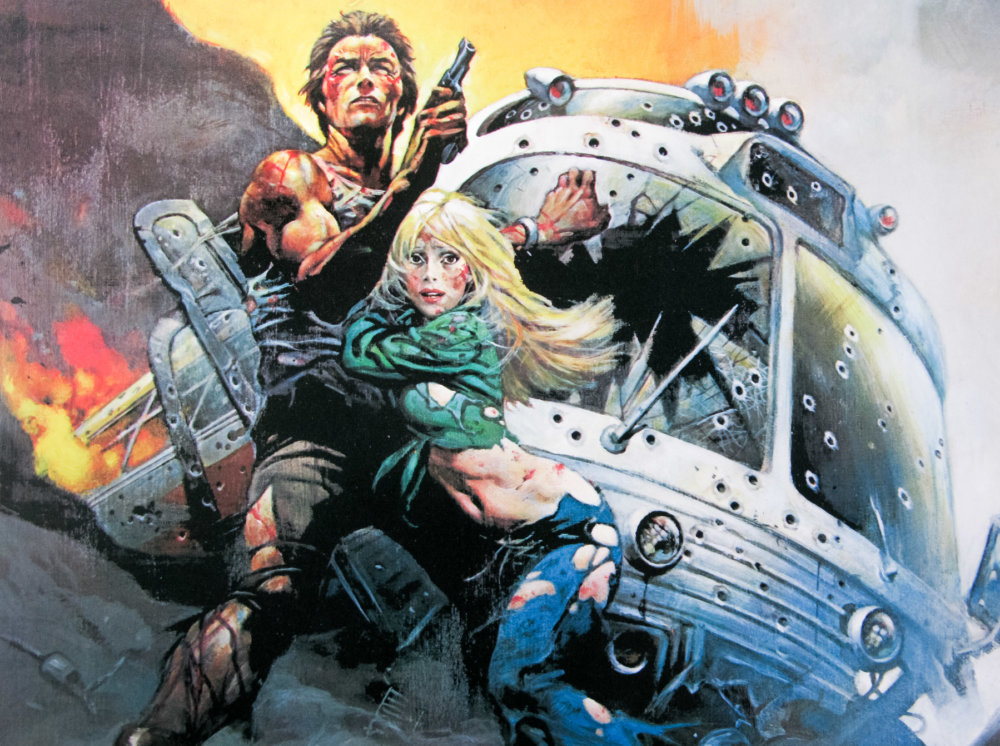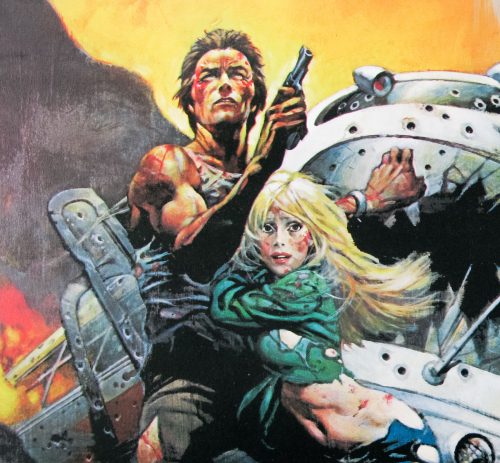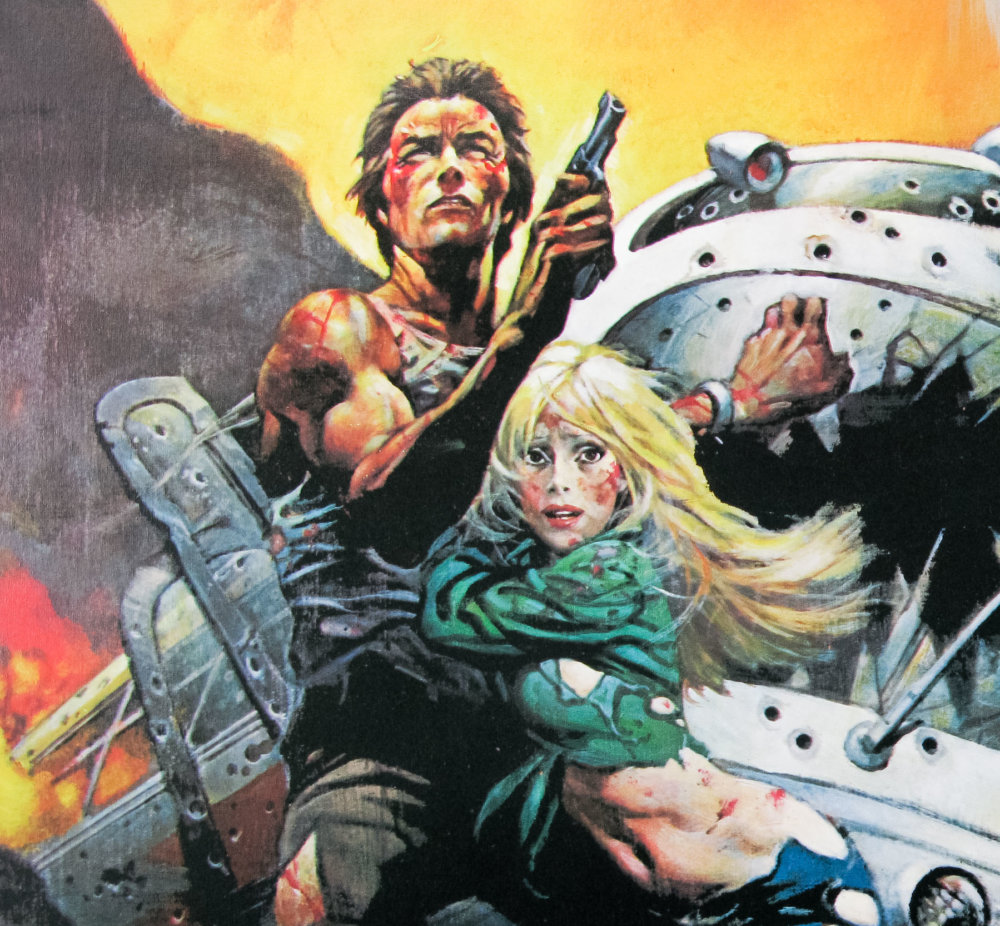 Title
AKA

L'uomo nel mirino [The man in the (gun) scope] (Italy)
Year of Film
Director
Starring
Origin of Film
Type of Poster
Style of Poster

Commercial
Origin of Poster
Year of Poster
Designer
Artist
Size (inches)

27 12/16" x 39 11/16"
SS or DS

SS
NSS #

--
Tagline

--
Fantastic artwork by the late, great Frank Frazetta on this poster for the 1977 action film, The Gauntlet, directed by and starring Clint Eastwood. The film marked the second pairing of Eastwood with his then off-screen girlfriend Sondra Locke, here playing a prostitute who is being hunted by the Mob, with Eastwood as the cop assigned to protect her.
Frazetta was the perfect choice to depict Eastwood as a muscled-up action star with his long career creating fantasy and science-fiction artwork featuring hulking warriors and improbably curvy ladies. Frazetta was much admired for his unique style and was a strong influence on many other illustrators over the years. He worked on illustrations for comics, as well as album and book covers and a handful of film posters.
Some galleries of his work can be seen here. A selection of comic covers and other film posters can be seen on this site. Frazetta sadly passed away in 2010 but there is no question that his legacy lives on through his wonderful artwork.
This particular poster was released at the same time as the regular one sheet (with credits etc) and shows the full artwork at (close to) 27″ x 41″. It's technically counted as a commerical poster and my belief is that it was for sale in cinemas or at certain stores in the US.
The other Frazetta posters I've managed to collect can be seen here.