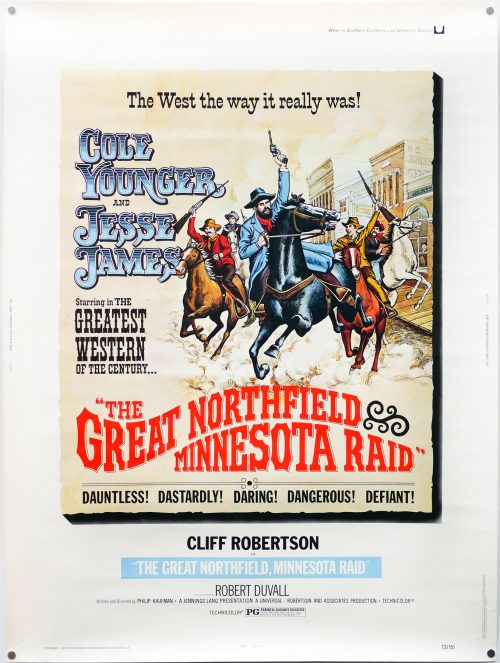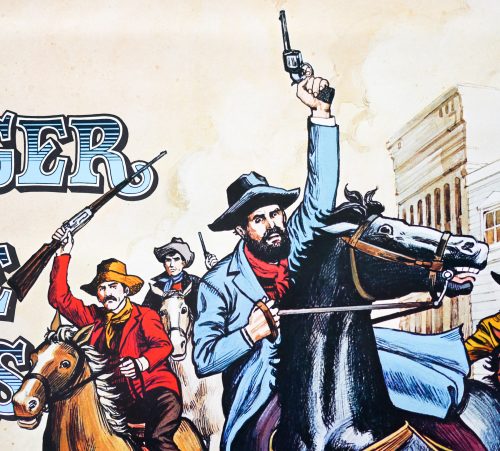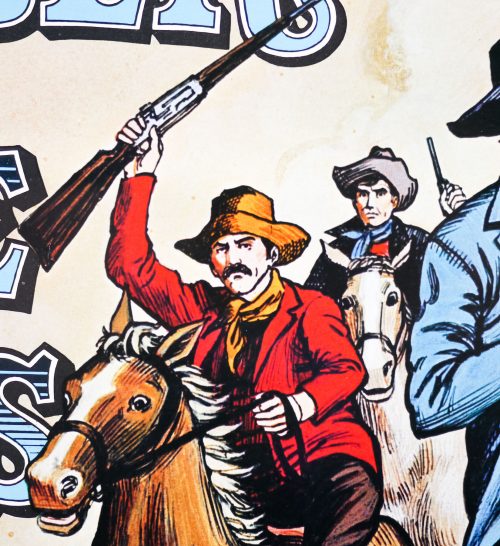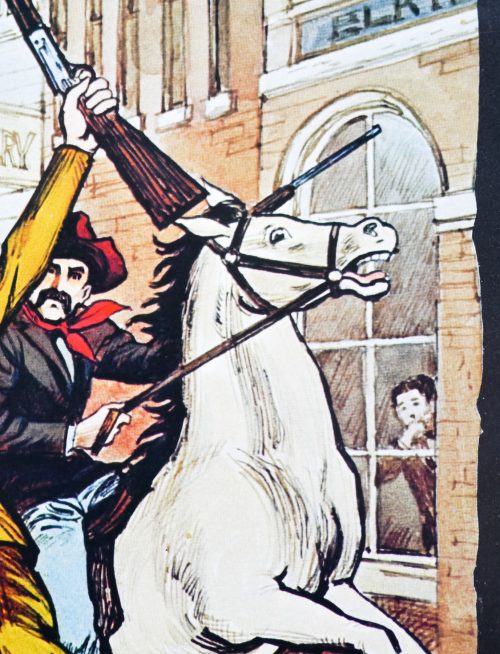 AKA

La légende de Jesse James (France)
Year of Film
Director
Starring
Origin of Film
Genre(s) of Film
Type of Poster
Style of Poster

--
Origin of Poster
Year of Poster
Designer
Artist
Size (inches)

30" x 40 2/16"
SS or DS

SS
NSS #

72/151
Tagline

The West the way it really was! | Cole Younger and Jesse James starring in the greatest western of the century!
The Great Northfield Minnesota Raid is a 1972 Western, written and directed by the American director Philip Kaufman. The film was Kaufman's first commercial film following the two independent pictures he had directed in the 1960s. He is perhaps best known for the 1983 film The Right Stuff, based on the lives of the first test pilots involved in the race for space during the 1950s. This film is roughly based on the escapades of the real-life outlaws, the James-Younger Gang, who were active during the latter half of the 19th Century.
The film focuses on one of the gang's most famous escapades which was the robbery of the bank known as 'the biggest west of the Mississippi' in the titular town of Northfield, Minnesota. The late actor Cliff Robertson appears as Cole Younger and Robert Duvall stars as Jesse James. That same year Duvall appeared in one of his most famous roles as Tom Hagen in The Godfather, and also starred alongside Clint Eastwood in the western Joe Kidd. The botched raid on the bank would have tragic consequences for most of the gang and eventually saw Cole Younger captured. Jesse James and one other man escaped but he was later infamously killed by a member of his own gang (brilliantly depicted in the 2007 film The Assassination of Jesse James by the Coward Robert Ford).
I'm unsure who is responsible for the artwork on this US 30×40 poster, which also features on the US one sheet and insert posters. If anyone has any ideas please get in touch.