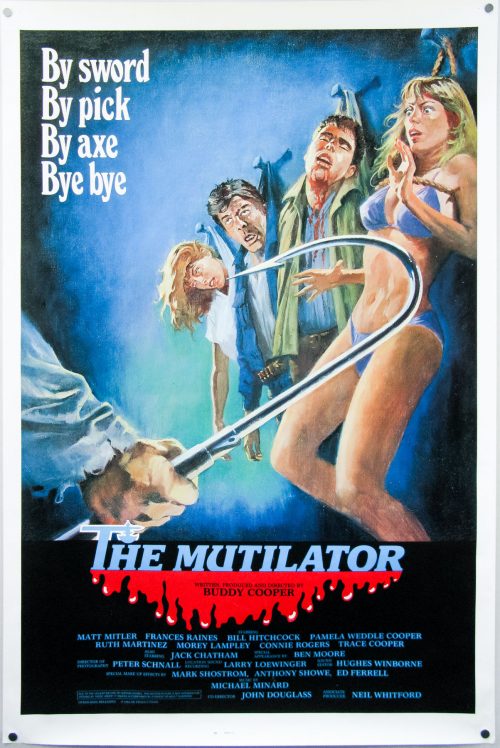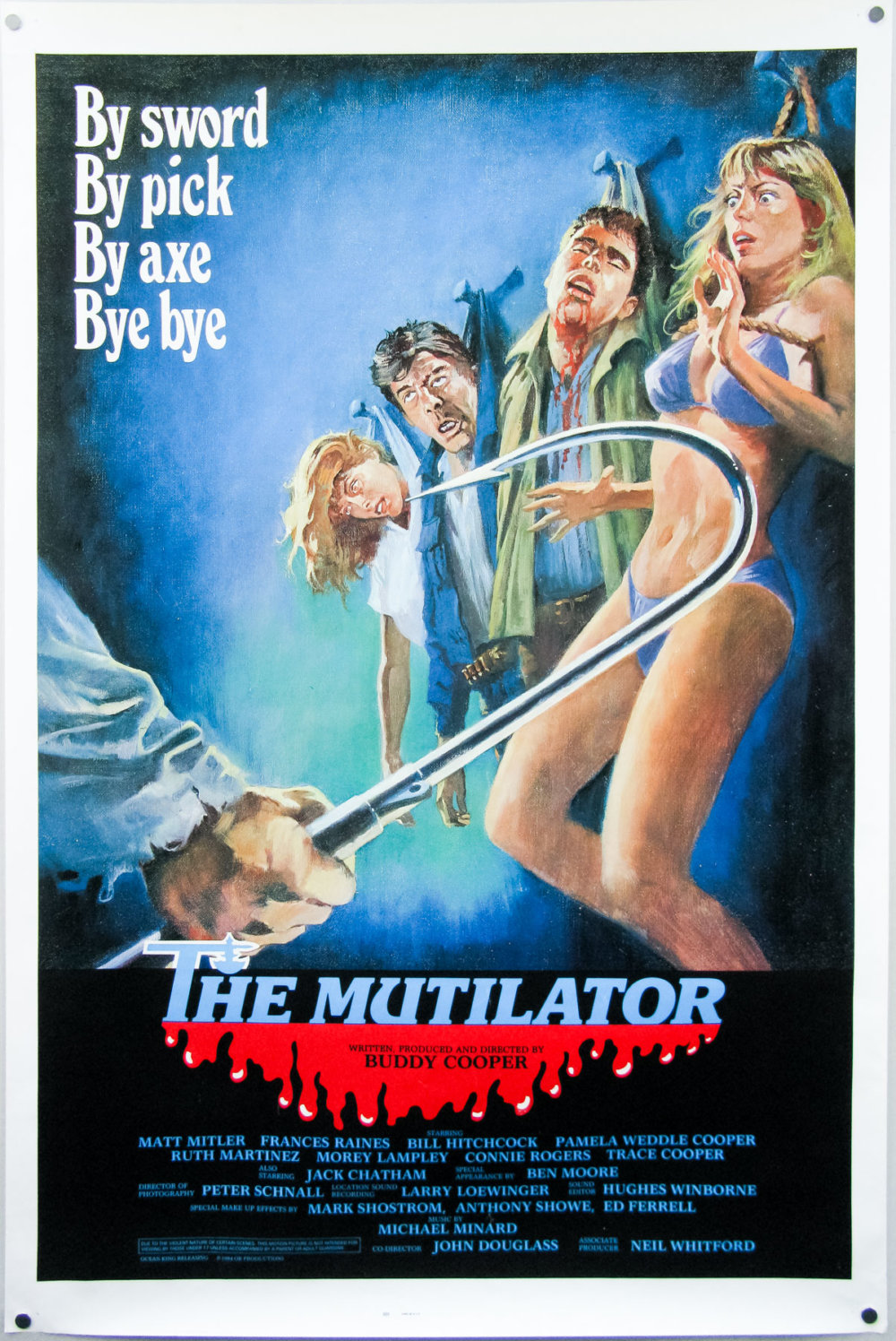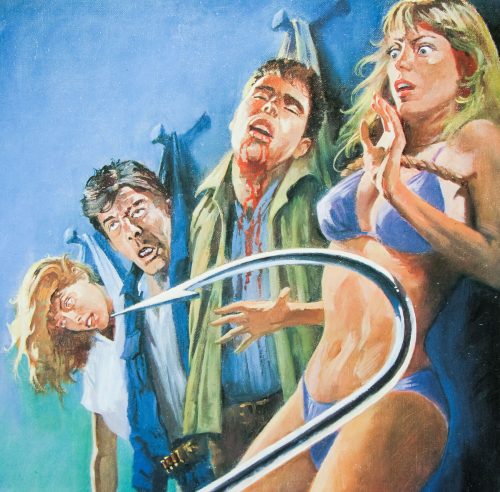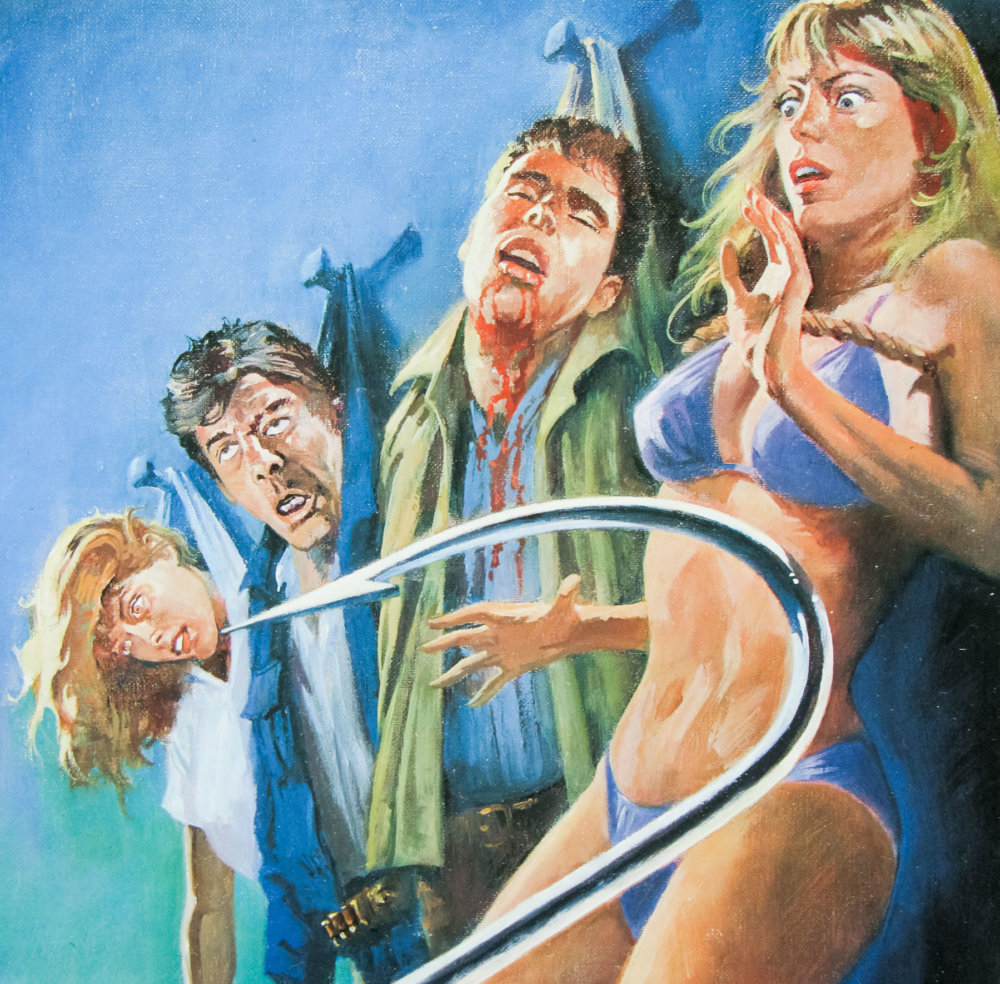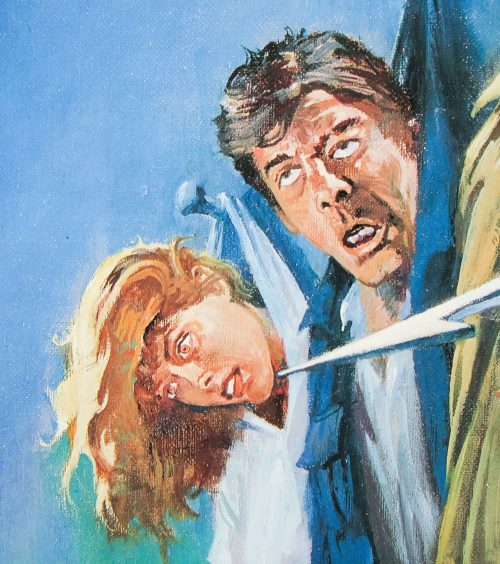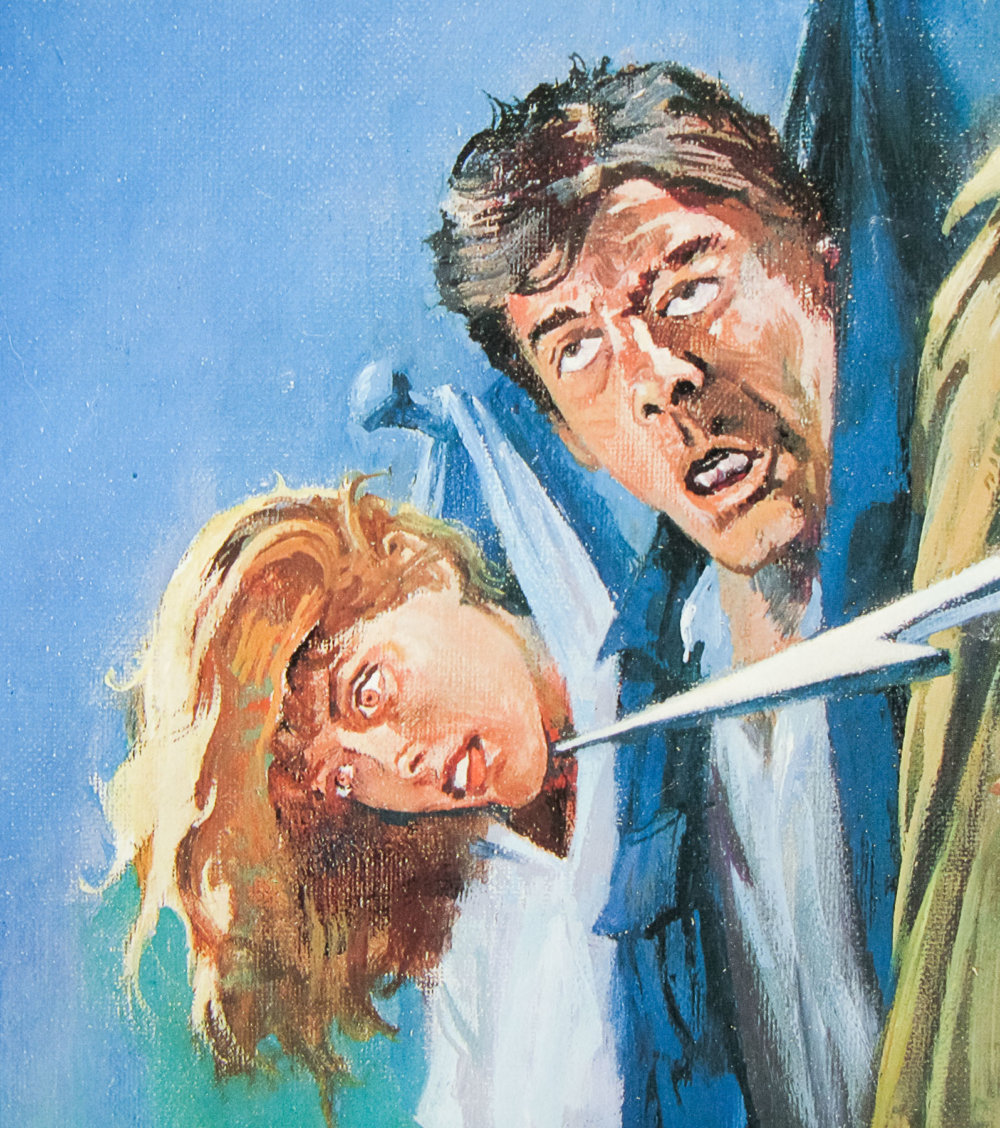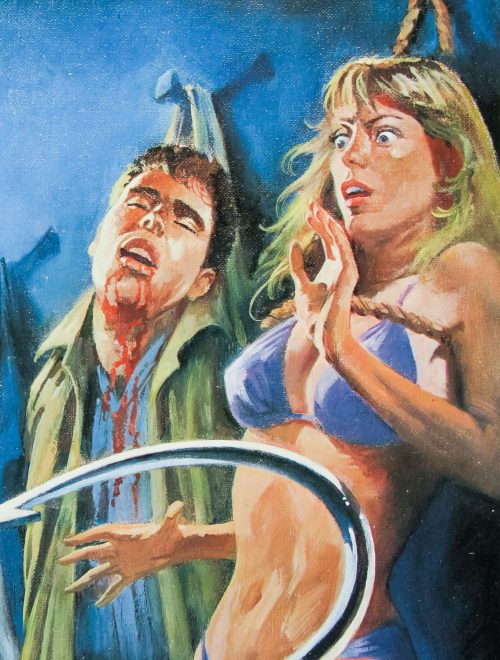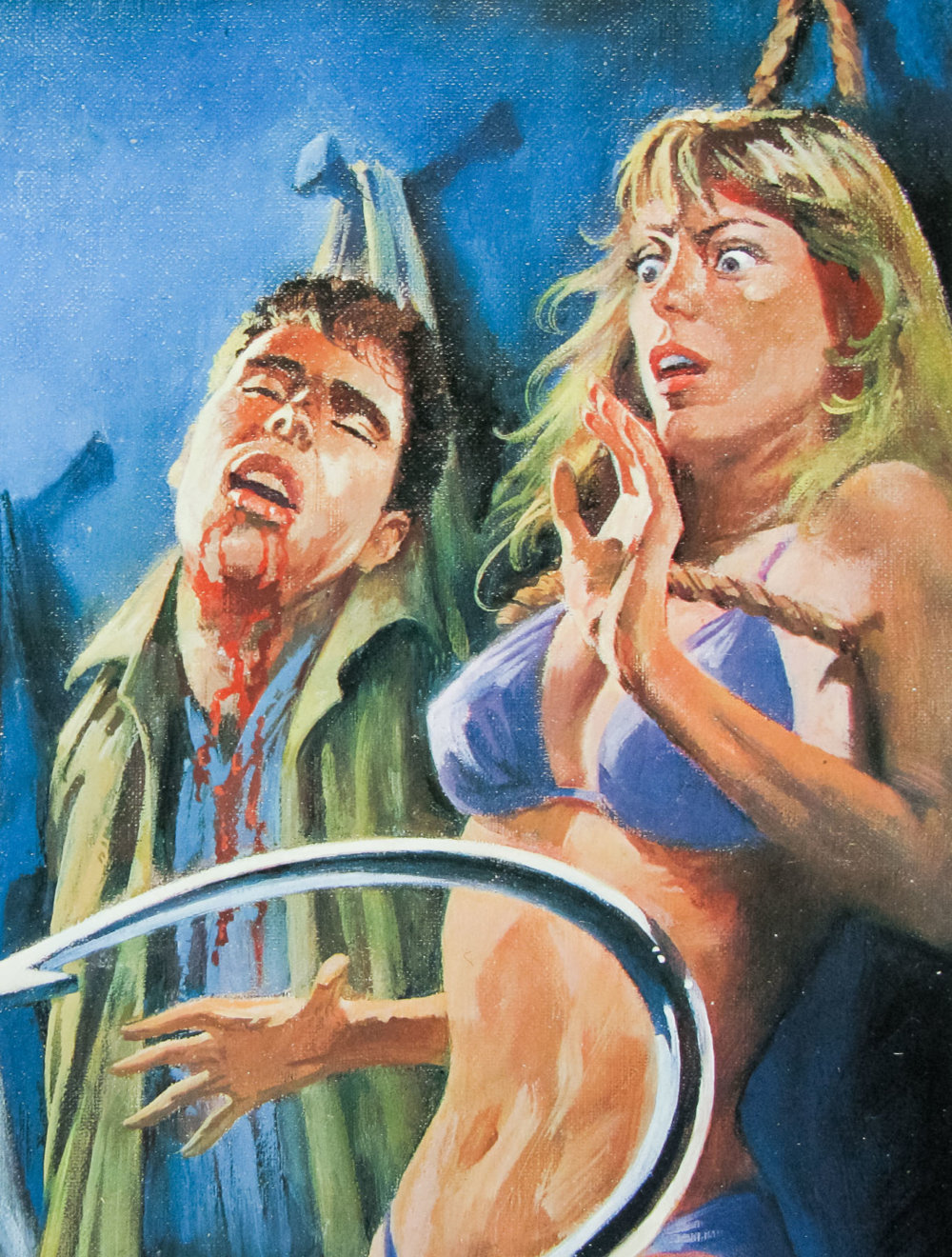 Title
AKA

Fall Break (pre-release title)
Year of Film
Director
Starring
Origin of Film
Genre(s) of Film
Type of Poster
Style of Poster

--
Origin of Poster
Year of Poster
Designer
Artist
Size (inches)

27 1/16" x 41"
SS or DS

SS
NSS #

--
Tagline

By pick, by axe, by sword, bye bye!
Buddy Cooper's 1985 slasher was originally set to be released as Fall Break and, having been given a sensible title change at the last minute, needed a new theatrical poster. The tagline is one of the all time horror greats, even if the film itself isn't counted as a classic. It's popularity level isn't helped by the fact that it has never been officially released on DVD in the US. There is a (pricey) uncut UK disc available but it strikes me as a title that Arrow Video might pick up for release sometime in the future.
I'm not sure if DiRusso, the artist responsible for the Fall Break poster, is also behind this one since there is no signature present. It certainly bears some stylistic similarities to the first poster but please get in touch if you know for sure.
There's apparently another version of this poster with the blood removed from around the man's face.
Check out the completely different pre-release poster. The original trailer can be viewed on YouTube.