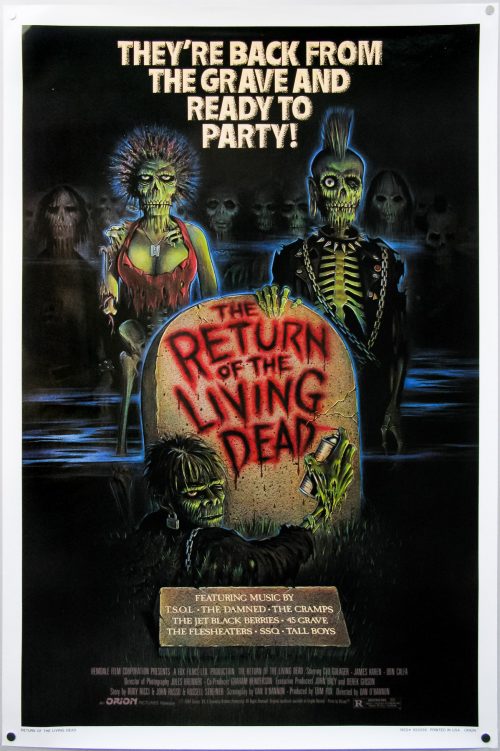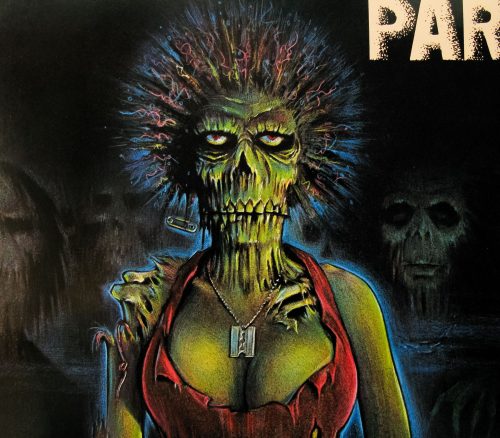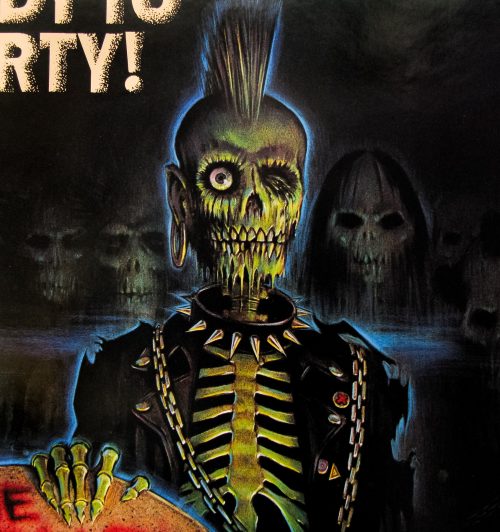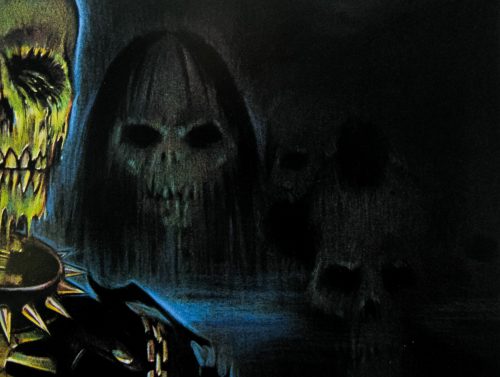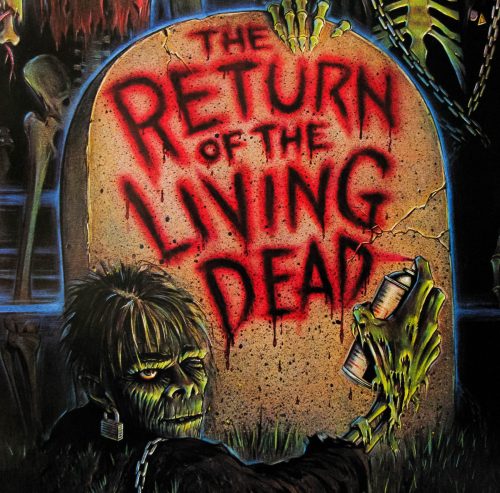 AKA

Battalion (Japan - English title)
Year of Film
Director
Starring
Origin of Film
Type of Poster
Style of Poster

--
Origin of Poster
Year of Poster
Designer
Artist
Size (inches)

27 1/16" x 41 1/16"
SS or DS

SS
NSS #

850056
Tagline

They're Back From The Grave and Ready To Party!
Excellent artwork by Carl Ramsey for the 80s zombie classic featuring the memorable Linnea Quigley (represented here in her undead form). When I first saw the film I was a little mystified by her 'Barbie doll' look (smooth bump) when she's naked in the graveyard and only later found out that one of the producers made her wear prosthetics to cover up her privates. I can only imagine that it confused a lot of impressionable teenagers who were watching this back in the 1980s.
I recently bought the blu-ray and have to say the film still holds up really well – the creature designs and music are particular standouts. I'm definitely going to pick up 'The Complete History of the Return of the Living Dead' book, which is meant to be excellent.
The original trailer is on YouTube.