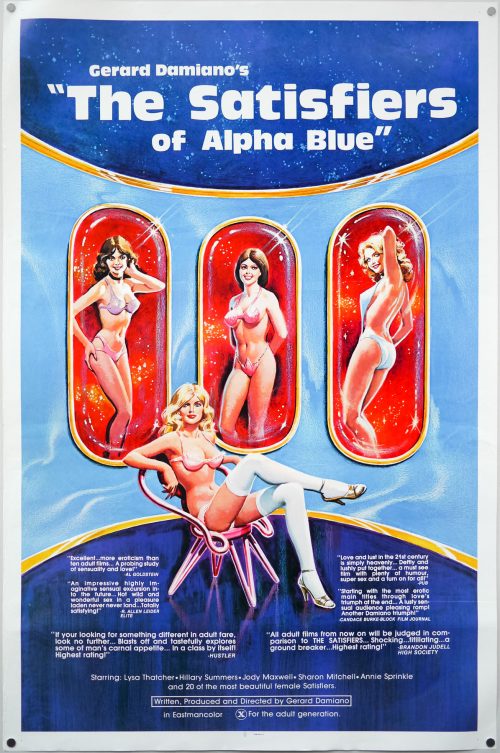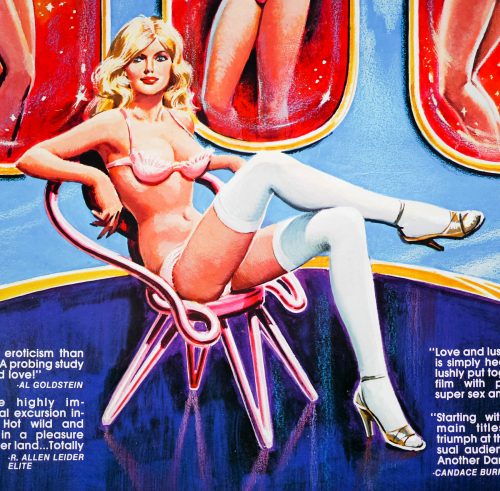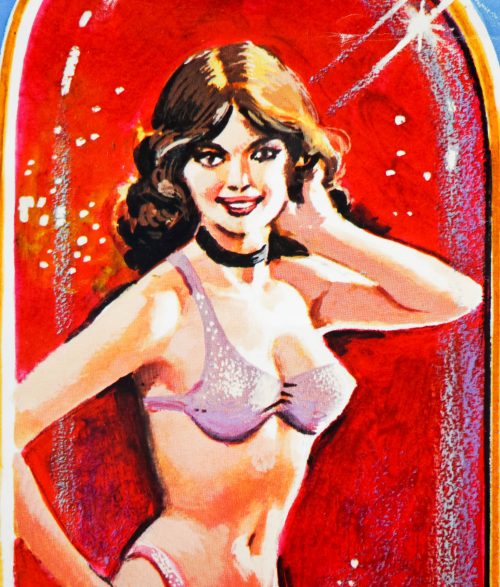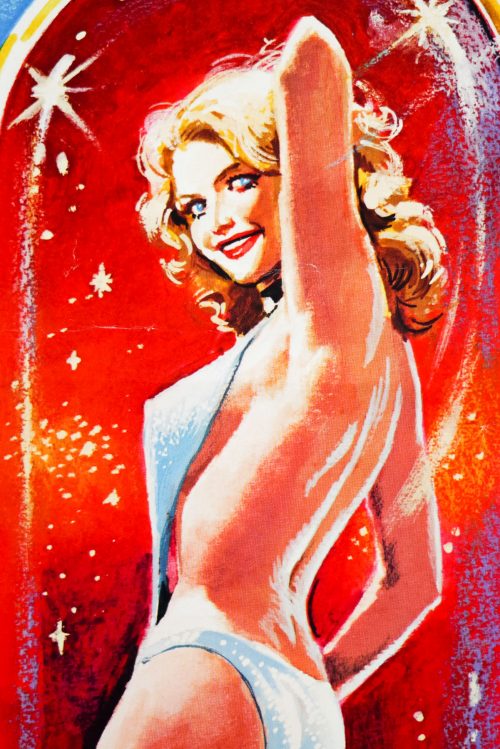 AKA

--
Year of Film
Director
Starring
Origin of Film
Type of Poster
Style of Poster

--
Origin of Poster
Year of Poster
Designer
Artist
Size (inches)

27 2/16" x 41"
SS or DS

SS
NSS #

--
Tagline

--
The Satisfiers of Alpha Blue is a sci-fi themed adult film that was directed by the late Gerard Damiano, one of the key figures in the so-called Golden Age of Porn. The name was given retrospectively to a fifteen year period between 1969 and 1984 in which adult films were given positive attention by the general public, mainstream cinemas and film critics. Damiano wrote and directed the legendary adult film Deep Throat (1972) and The Devil in Miss Jones, which was one of the top-grossing films of 1973 (in all categories, not just adult films).
This film stars two male actors who were also key figures in the industry; Robert Kerman (AKA R Bolla) and Herschel Savage. Kerman introduced Savage to the industry in 1976 and he would go on to star in over 160 adult titles, including the 1978 classic Debbie Does Dallas. Lysa Thatcher, another prominent character during the golden period also appears.
The plot is described thusly on Wikipedia:
In a futuristic society called 'Alpha Blue', sexual needs are fulfilled by a computer. Griffin (Savage) is happy with this state of affairs and spends his time with prostitutes, but Algon (Robert Kerman) longs for the good old days of love and romance. He falls in love with Satisfier 805, Diana (Thatcher).
The artwork on this one sheet is fairly innocent, particularly in comparison to some of the posters for other adult films of the period. I've been unable to discover the identity of the artist so if you have any ideas please get in touch.