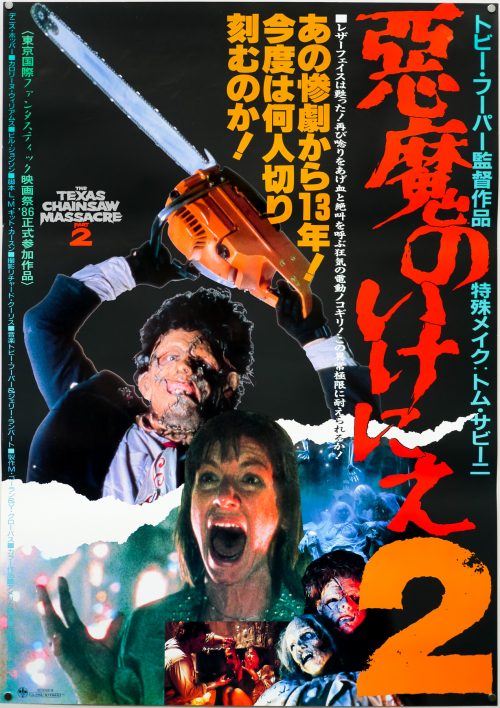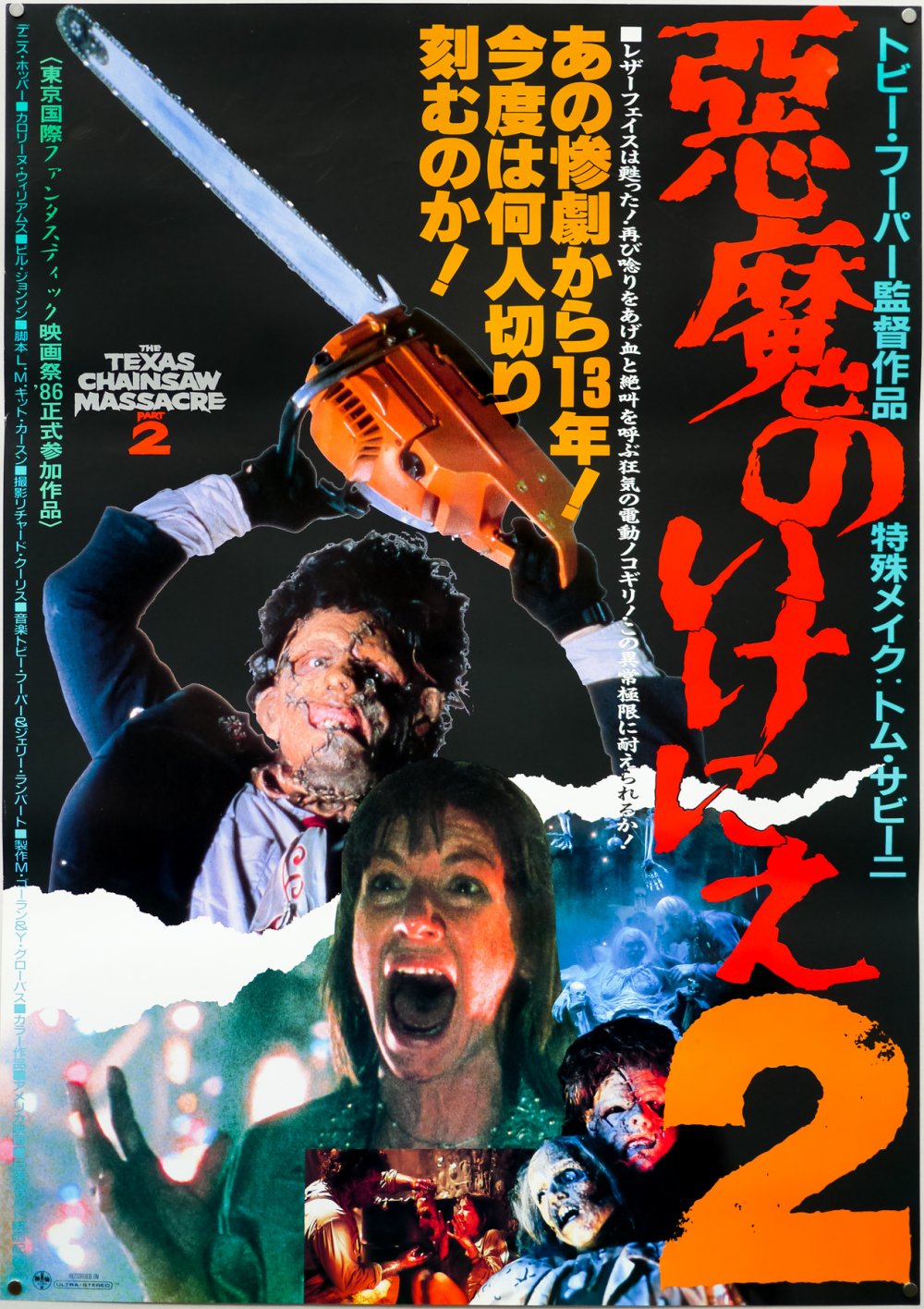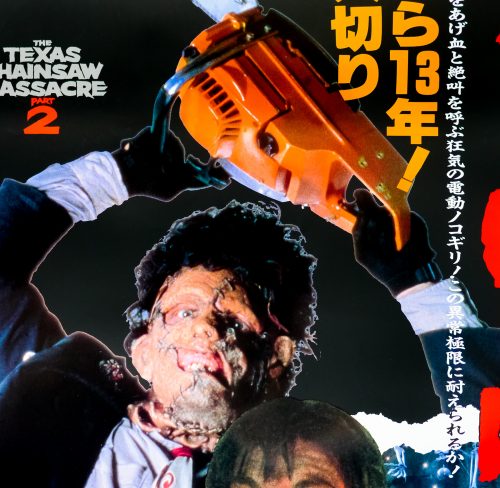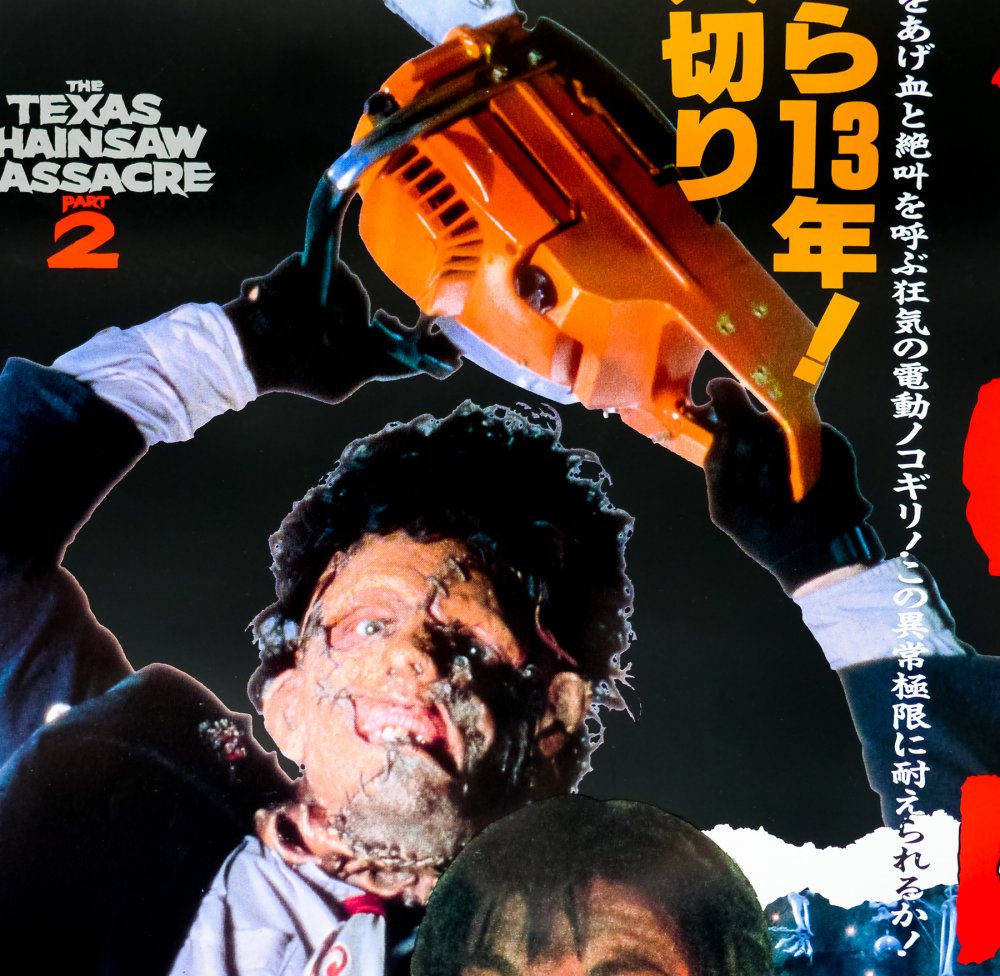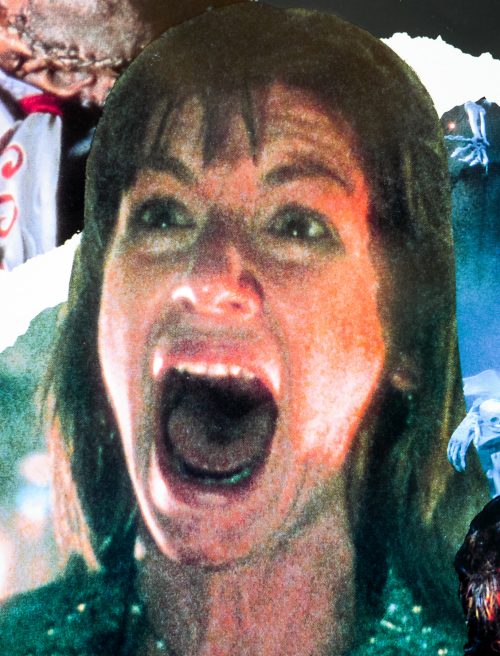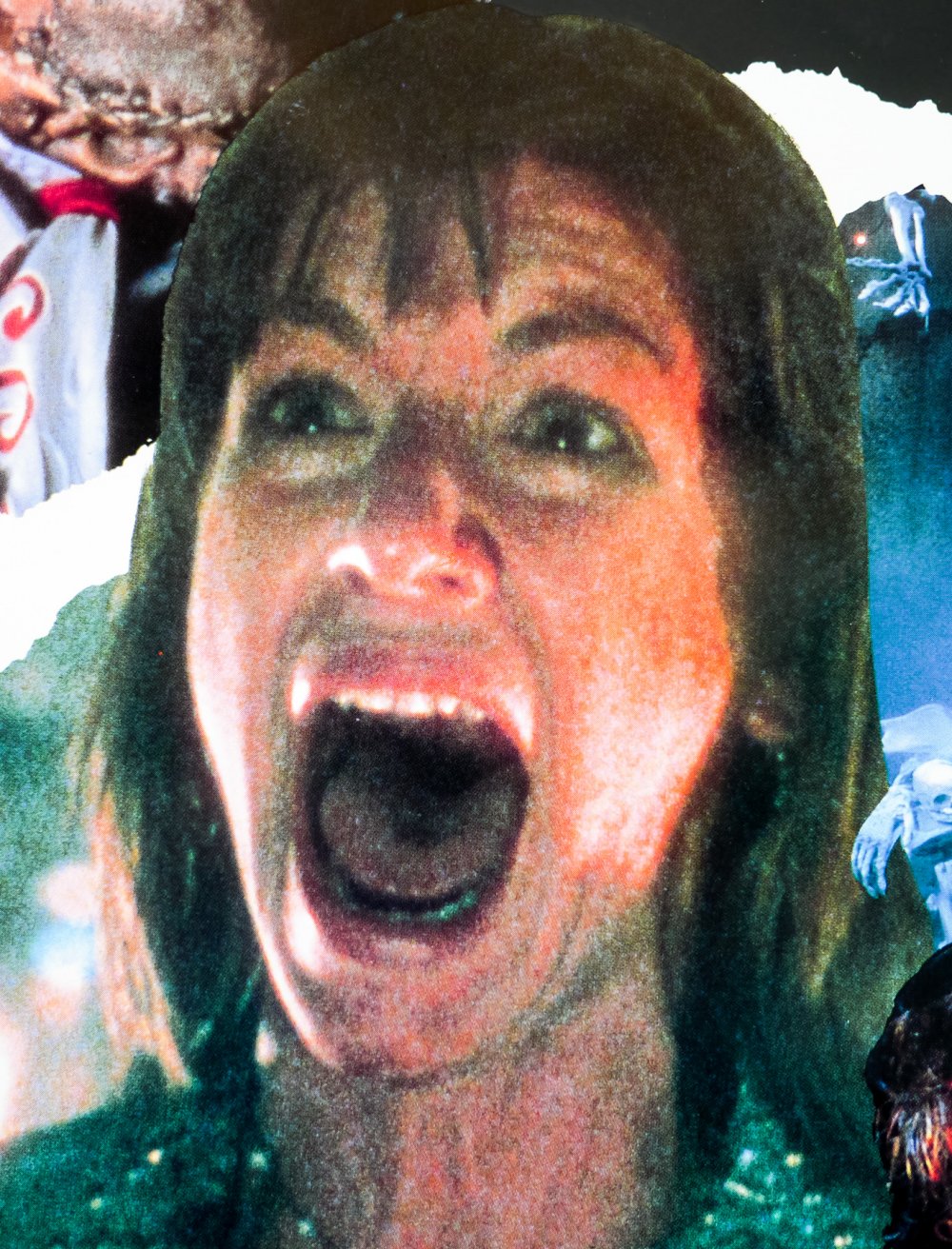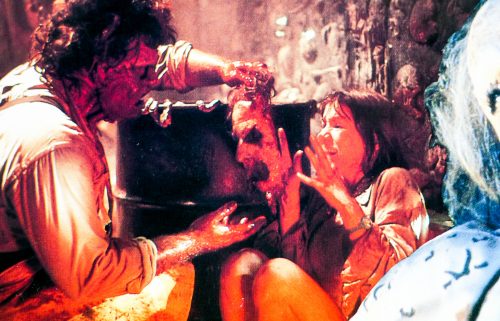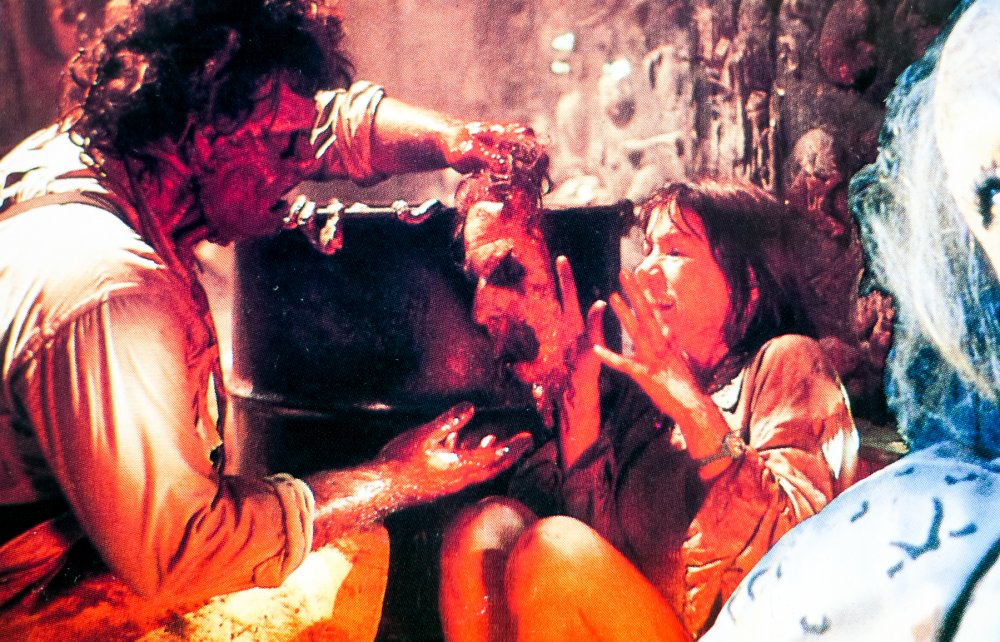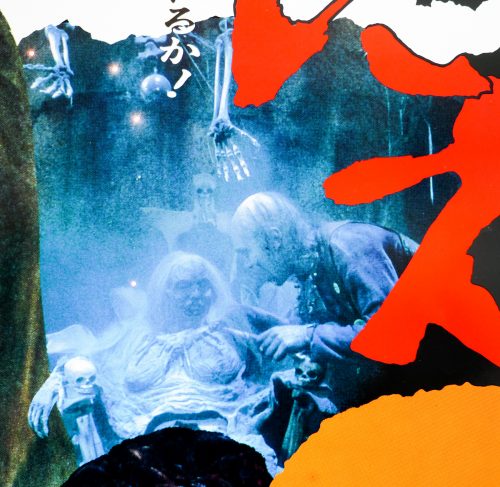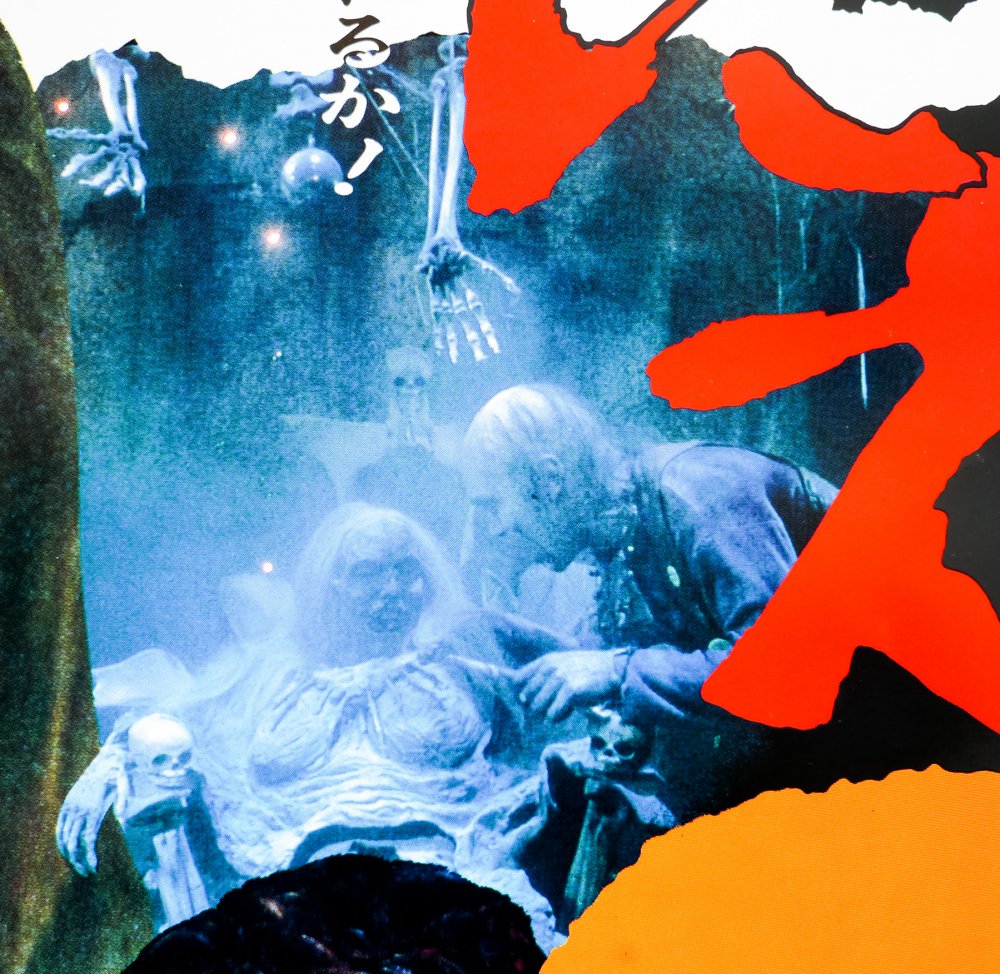 AKA

--
Year of Film
Director
Starring
Origin of Film
Type of Poster
Style of Poster

Style A
Origin of Poster
Year of Poster
Designer
Artist
Size (inches)

20 6/16" x 28 13/16"
SS or DS

SS
Tagline

--
This is the Japanese B2 poster (style A) for the release of Tobe Hooper's sequel, The Texas Chainsaw Massacre 2. Set and released 13 years after the groundbreaking original film, the story was written by Hooper and the film was this time produced by the notorious schlock-peddlers Cannon Films. The film is set in another part of Texas and sees a radio disc-jockey, Vanita 'Stretch' Brock (Caroline Williams), become the target of the psychotic 'family' seen in the first film. At the start of the film a pair of jocks are killed by Leatherface (Bill Johnson) after they play chicken with the car that he and Chop-Top (Bill Moseley) are in.
By coincidence, the pair were on a call to Stretch's radio station and the attack is recorded by her. After she replays the tape live on air the patriarch of the family, The Cook (Jim Siedow), hears it and sends Leatherface and Chop-Top after her. When Leatherface decides to spare Stretch, she follows the pair back to their hideout in an old amusement park and soon ends up in their clutches again. Luckily, a former Texas Ranger called Lieutentant 'Lefty' Enright (Dennis Hopper in a role he later said was his worst) has been on the trail of the murderous family and sets out to rescue Stretch and put an end to their reign of terror.
The film was a success at the US box-office and an even bigger hit on home video. It was never actually released at the cinema in the UK as the BBFC demanded cuts totalling over 20 minutes, so Cannon decided not to bother with a release. The film is apparently still banned in Germany and Singapore and heavily edited in other countries. It's fairly different in tone than the original film and falls short of the raw, brutal quality of the original. Hooper decided to inject more black humour into the script and it's fair to say that, although not short on gore, the film strikes something of a lighter tone than the original.
This Japanese B2 features bold, striking text and Leatherface surrounded by scenes from the film. It's montage style that is seen on several Japanese posters from the 1980s.